What is a pool deck? Pool Deck Flooring and Coverings
By Paige Cerulli Created: May, 2018 - Modified: August, 2021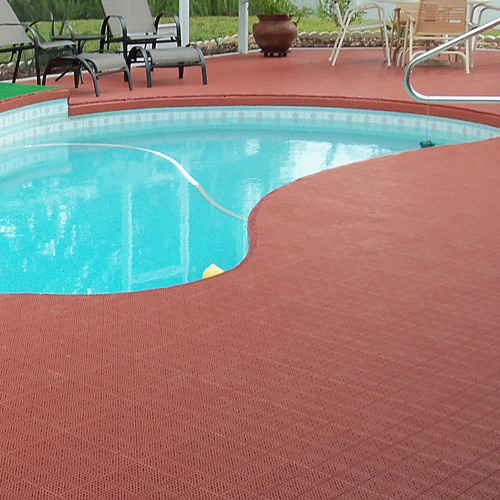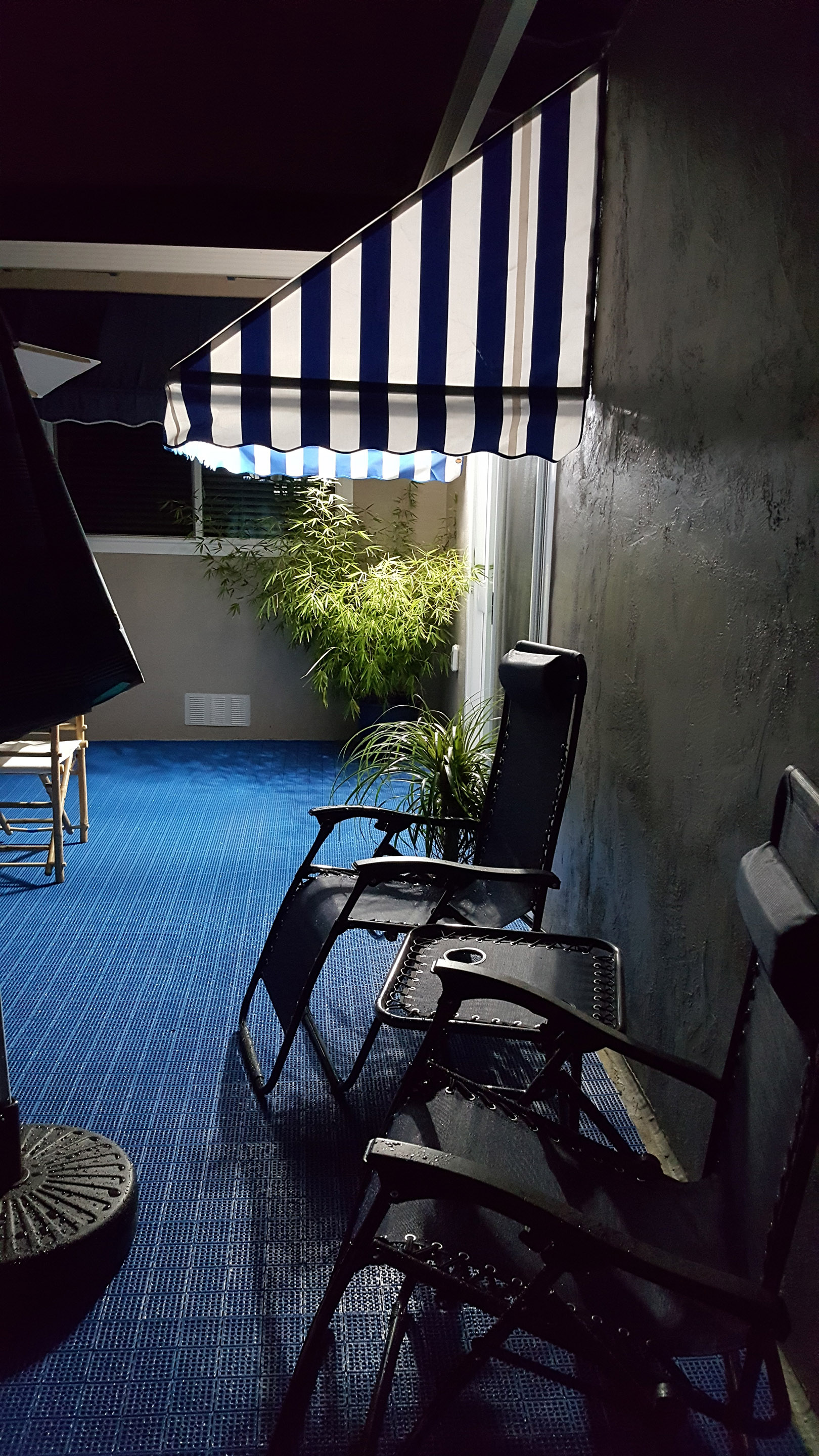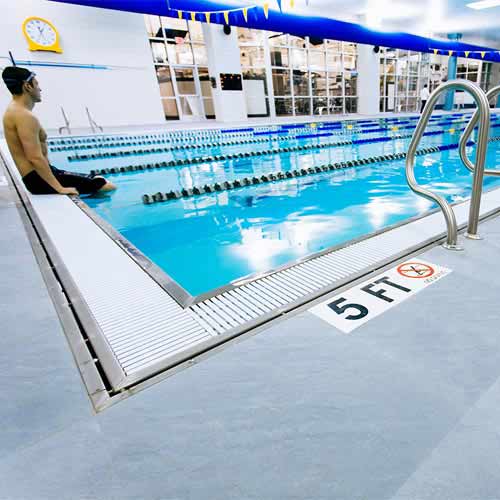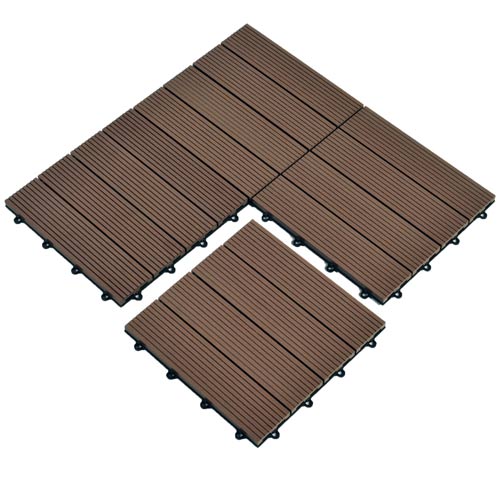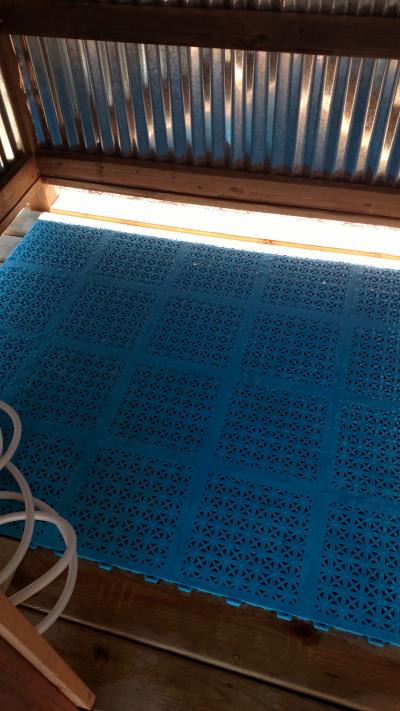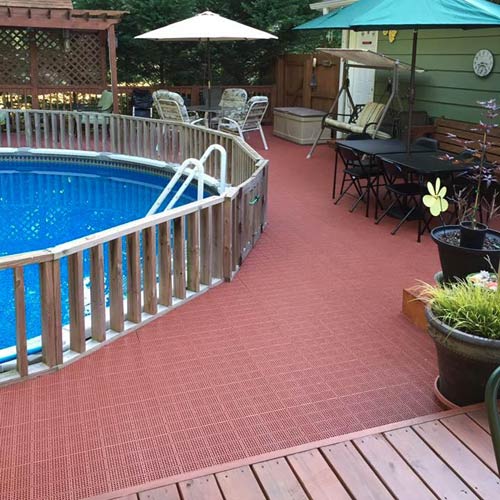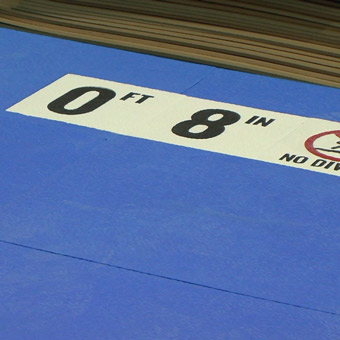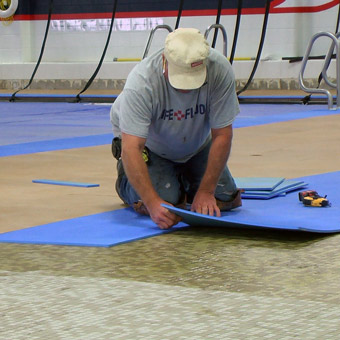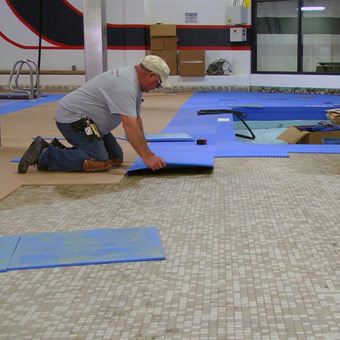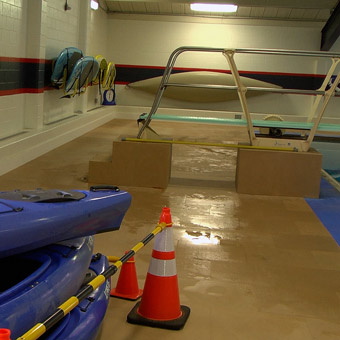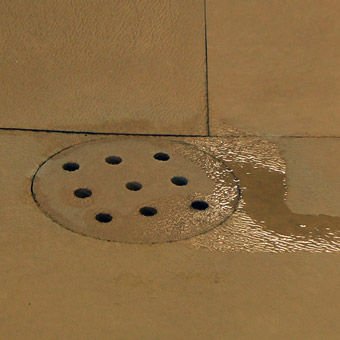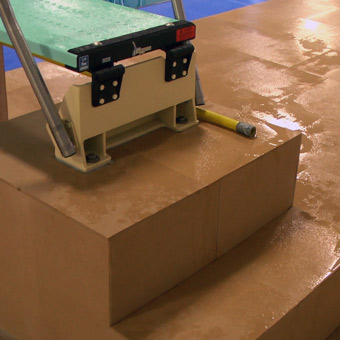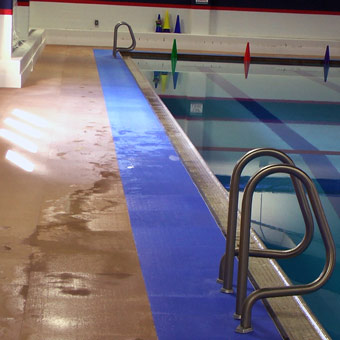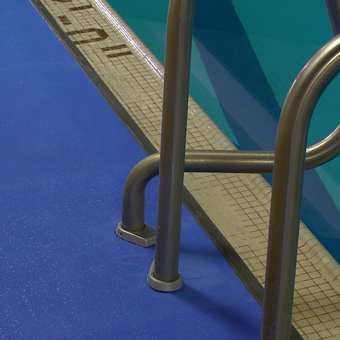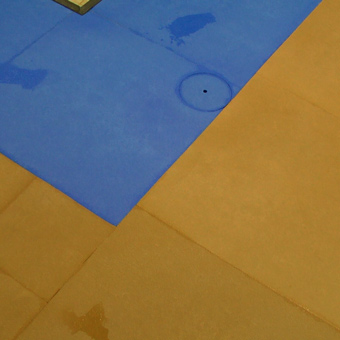 If you're adding a pool to your backyard, then planning to also build a pool deck will truly complete the addition. A swimming pool deck or pool surround surface can transform the look of your backyard, create an ideal space for family and friends to lounge, and increase the safety around your pool.
Before you start planning your pool decking, though, there are a few things you should know.
What Is a Swimming Pool Deck?
A pool deck is the area that surrounds a swimming pool. Pool decks can be quite large, completely surrounding your pool and incorporating other elements like stairs, railings, canopies, and more. However, simpler pool decks are also quite popular, and will cost you less than a more complex deck will.
Some pool decks are raised up off of the ground, while others are level with the ground. The design of the deck will depend on the layout of your pool, its location, and the existing surface and foundation that you'll be building on.
When it comes to creating a pool deck, your only limitations are your budget and your creativity. Some homeowners opt to include special areas in their swimming pool deck for barbecuing. You may want to include a pool house, an outdoor shower, or a changing room. Adding in terraces, stairs, specialized lighting, and landscaping can all enhance the appearance of the area.
What Are Pool Decks Made Of?
One of the major decisions you'll need to face in building a swimming pool deck is to choose the materials that you'll use. Pool decks are made of a variety of different materials. You can find a pool patio floor made out of concrete, wood, pressure-treated wood, and more.
When you choose a building material, you'll need to think about the properties that the material offers. It may be tempting to choose the cheapest material possible to save money, but some products - such as wood - can degrade over time and may require additional maintenance.
Keep in mind, too, that many of these materials don't create a surface that's ideal underneath bare feet. Concrete and wood are inherently hard, and a slip or fall can result in serious injury. That's why pool platform tiles are another important investment.
Creating a Safe Pool Patio Floor
You need the durability and strength of concrete or wood to create your pool surround surface, but when it comes to the pool patio floor, you should really choose something that's safer and more forgiving. Pool platform tiles and pool deck flooring makes a great solution.
When it comes to choosing your pool deck flooring, you'll have plenty of products to select from. Pool deck tiles are designed to be comfortable underfoot, forgiving and safe. Most tiles help to maximize traction to prevent slips and falls, but if falls do occur, these tiles are made of comfortable, forgiving materials. Some even offer fall height protection for maximized safety.
Some of these tiles are also perforated, so they allow water to run right through them. This helps to prevent standing water from pooling on the pool patio floor surface, which is another important safety feature. Most of these tiles have a raised tile base, so water and air freely circulates beneath their surface, rather than becoming trapped. This design helps to prevent the growth of mold and mildew.
Pool deck tiles often interlock together, creating a unified surface and keeping the tiles from shifting. They transform the deck into a safer, more welcoming area, and can even help to preserve your pool deck from excess wear. Many are strong enough to be used underneath patio furniture, and the tiles themselves are designed to be low-maintenance so you can spend more time enjoying your pool and less time caring for it.
Tips for Building a Pool Surround Surface
If you're planning to build a pool deck, it's important to do some planning to make sure that the project goes well. First, consider what your ideal deck looks like, and then calculate what it's going to cost. Larger pool decks can be quite expensive, costing tens of thousands of dollars, while smaller decks tend to be more affordable. It's best to sketch out as many elements of your pool deck as possible so that you have a detailed design to help guide your project.
In order to get an estimate of the cost of your project, it's best to hire a contractor. Not only can a contractor provide you with detailed cost estimates, but they'll be essential in designing the deck and making sure that you attain all of the necessary permits and permissions.
Your contractor will be able to help you assess the site where your deck will be. Depending on the conditions of the site, you may need to have the area graded. A poured foundation may be necessary depending on the design of your deck, and this can increase the overall cost of your project.
Your contractor can also give you some advice about what products will work best, given the particular design of your pool deck and the climate in which you live. With so many products to choose from, such as specialty woods, concrete, and more, an informed contractor is highly valuable in ensuring the success of your project.
You'll also want to think about which product may be right for you're the surface of your patio. With Greatmats' wide variety of pool patio floor options, you're sure to be able to find a product with all of the qualities that you want your pool deck surface to have.
A pool deck can add value to your property and is a great way to make the most of your backyard space. It's a perfect entertaining option during the summer, and done well, your pool terrace flooring can actually help to keep you, your family, and your guests safe. Building a pool deck will require careful planning, but the end result will be well worth the time you put into the project.