Plyometric Rolled Rubber Flooring 8mm Features and Benefits
By Kyle Schurman Created: June, 2017 - Modified: July, 2021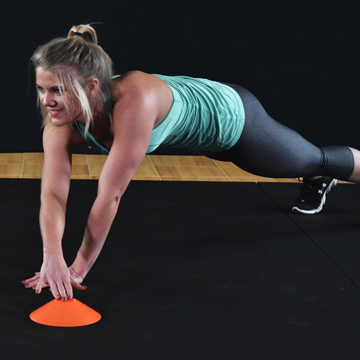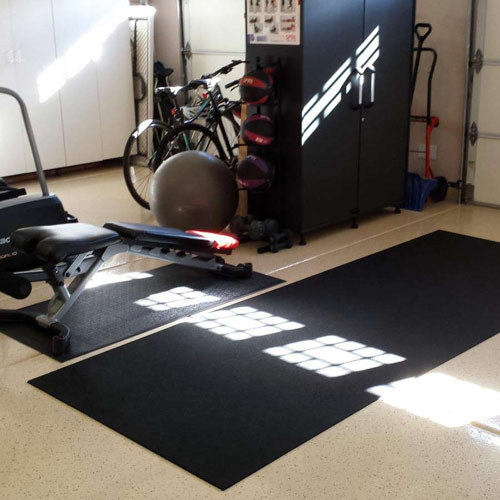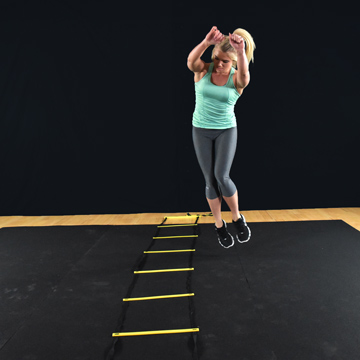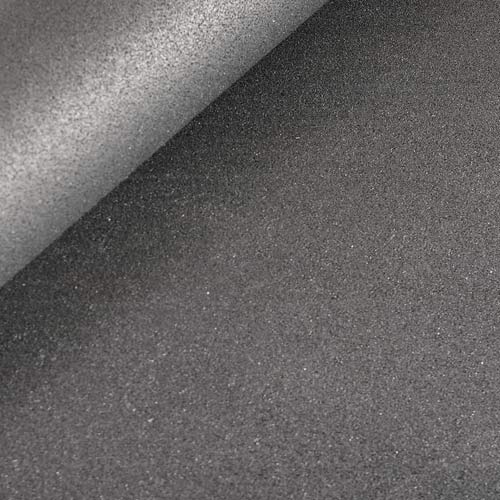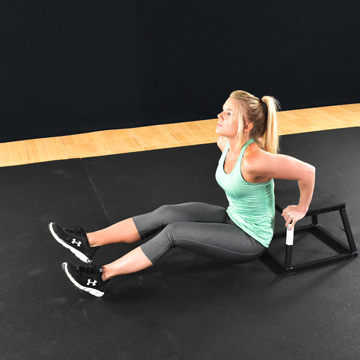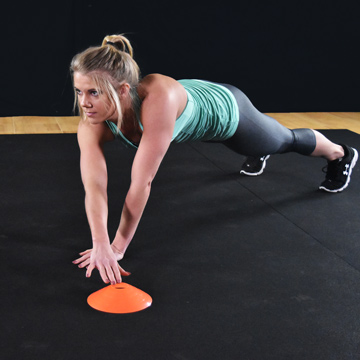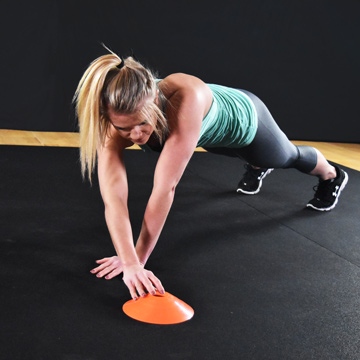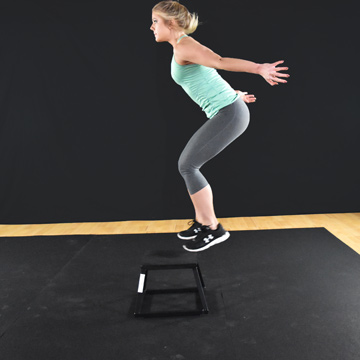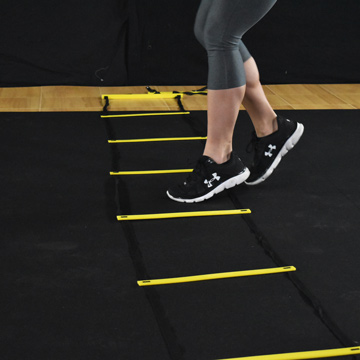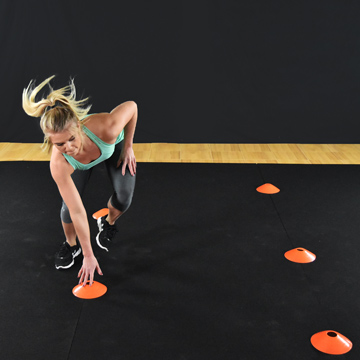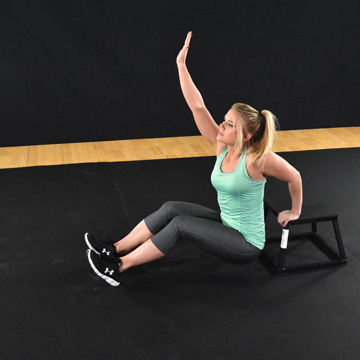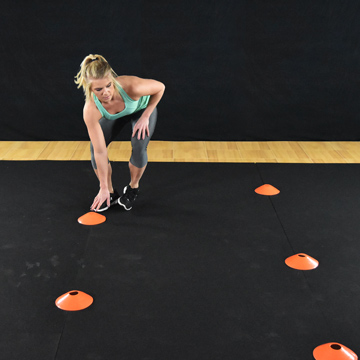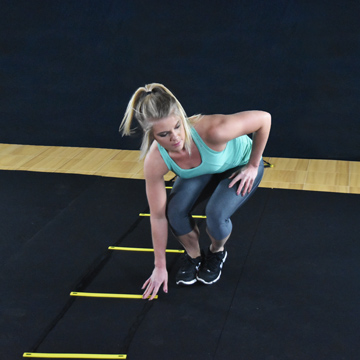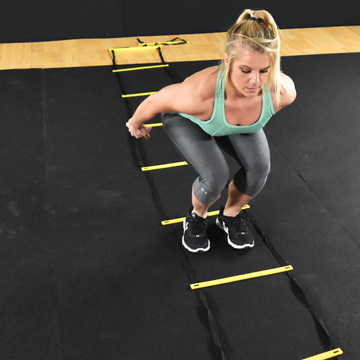 Rolled rubber for plyometrics delivers excellent shock absorbing properties, protecting athletes against lower body injuries during workouts.
A plyometrics mat works to provide cushioning for a wide range of tough workouts, including Insanity, yoga, P90X, and Beachbody programs. Athletes have fewer concerns about repetitive stress injuries with low density plyometric rolled rubber in place.
Plyometrics work for those who want to develop explosive movements for jumping in basketball or volleyball or to increase cardio performance for all kinds of athletics.
But without the right flooring, injuries have a greater chance of occurring. A plyometric rolled rubber floor has just the right level of cushioning to let athletes recover as quickly as possible from their past exercise sessions without sacrificing a sure footing.
How Much Does a Rubber Mat Cost?
The cost of black rubber flooring depends on a few different things, such as the quality of the rubber materials, the format of the flooring, and the thickness of the rubber. Many types of rubber cost less than $2 per square foot, but thicker mats can cost $5 per square foot or more.
Rolled rubber is available at a cheap price per square foot compared to a mat or interlocking tile format. However, because of the weight of rolled rubber, it can be a bit more challenging to install a roll versus smaller-sized tiles and mats.
The
Plyometric Rubber Sport Natural Roll
offers outstanding performance, yet it costs less than $2 per square foot. This roll of rubber measures 8 mm in thickness (about 5/16 inches), giving it a lower cost than thicker rolls.
This 4-foot wide roll weighs 1.8 pounds per foot, which simplifies the installation process. Homeowners and fitness center owners often can install this rolled rubber themselves, which saves on installation costs.
Manufacturers make this product in the United States, giving customers confidence that it consists of the best possible pro grade materials.
An advantage of this roll is that installers can order a custom cut length of the rubber flooring. This means there is a limited amount of waste after the installation versus having to purchase a standard length of rubber.
How Do You Install Rubber Floor Rolls?
For installation, customers may need to invest in some form of adhesive, which increases the cost of the install beyond the rubber materials. A tape down or glue down installation will work best for these rolls.
It's possible for a layout with extremely long rolls of rubber laid adjacent to each other in a wall-to-wall layout that the installer will not need to use tape or glue. Using large exercise machines over the top will help to hold the rubber in place.
For a smaller installation, though, the rubber flooring could slide around when the installer doesn't use glue or tape.
Garage or gym installations go especially smoothly with rubber. As long as the rubber will be going over a firm subfloor, such as cement, the process will be easier.
How Much Does a Roll of Rubber Flooring Weigh?
The weight of a roll of rubber depends on the coverage size of the material, as well as the thickness of the material. An average 4-by-10-foot roll of rubber will weigh about 2.5 pounds per square foot or about 100 pounds total.
Because of the weight of these rolls, most installers will need to have two or more people available to help with moving the roll into place - especially for larger rolls. For use at a home or at a building without a loading dock, the installer may need power equipment on hand to lift it off the truck.
Some of the different weights available in rolls of rubber, depending on the thickness, include:
0.25 inches: For a roll that measures about 1/4 inches in thickness, expect the roll to weigh between 1 and 2 pounds per square foot of coverage.

0.375 inches: A 3/8-inch thick roll will weigh about 1.5 to 3 pounds per square foot of material.

0.5 inches: For a roll with a 1/2-inch thickness, which is one of the thickest rolls available, expect it to weigh between 2.5 and 4 pounds per square foot.

0.75 inches: It is uncommon to find a roll of rubber that measures 3/4 inches in thickness, as this thickness is more common in mats and tiles. They weigh 3 to 5 pounds per square foot.
At 5/16 inches of thickness, the Plyometric Rubber Sport Natural Roll mentioned earlier has a reasonable weight, while also providing a high level of durability.
In addition to weighing more, thicker rolls will cost a bit more than thinner rolls. However, thicker rolls will give a greater level of cushioning than thin rolls, while also providing more protection for the subfloor.
Weight is a significant concern when purchasing any kind of rolled rubber flooring. This can affect shipping costs. The customer service team at Greatmats will run calculations on multiple shipping scenarios, ensuring that customers receive the greatest level of value.