April Lund - 2017 Personal Trainer of the Year Nominee
By Created: October, 2017 - Modified: August, 2018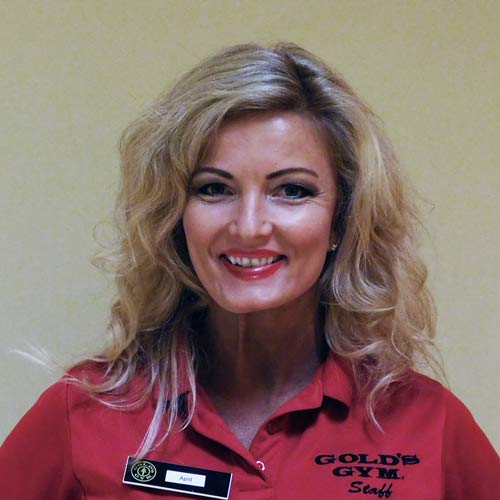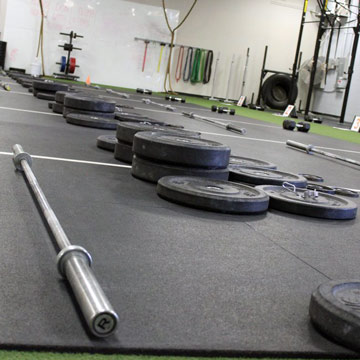 A recovering alcoholic, April Lund was inspired by her future husband and joining Gold's Gym to clean up her lifestyle. Soon, she shed half her body weight and set a goal to run in a half marathon, which after overcoming self doubt to place second in her first go 'round, upped the goal ante to winning the marathon. In 2016, she won the Bismark Half Marathon, improving her time by a full minute over the previous year.
The feeling of accomplishment and purpose that came from knowing that she had truly earned that win led her to train more, stop drinking and switch jobs as she pursued her calling as a personal trainer at Gold's Gym.
She has formed a running club called GYS (Get You Sum) that she hopes will increase motivation, courage, strength and friendships among her club members. She is also an active member of Stiletto Women's charity Organization and R.A.A.D.
One of her personal training clients was quoted in a Bismark Tribune article as saying, ''She changed my life and changed my world. ... She was brutally honest with me and challenged me to really think about what I wanted to be doing with my life.''
This came after Lund helped her lose 85 pounds, improve her blood pressure and cholesterol to healthy levels and even run her first 5K.
Lund truly inspires her clients into feeling as though there is nothing that can't accomplish when they put their heart and minds into it.
Learn more about Greatmats
National Personal Trainer of the Year Award
and
Greatmats National Award Series.
April Lund
Gold's Gym
Bismarck ND 58504