Best Outdoor Patio Tiles - The Top 5 Backyard Floors
By Julia Nass Created: June, 2017 - Modified: May, 2023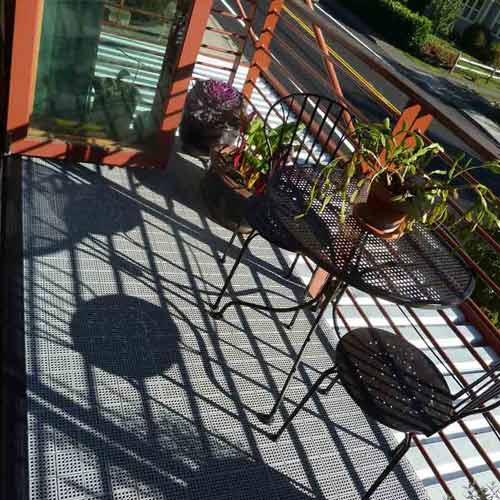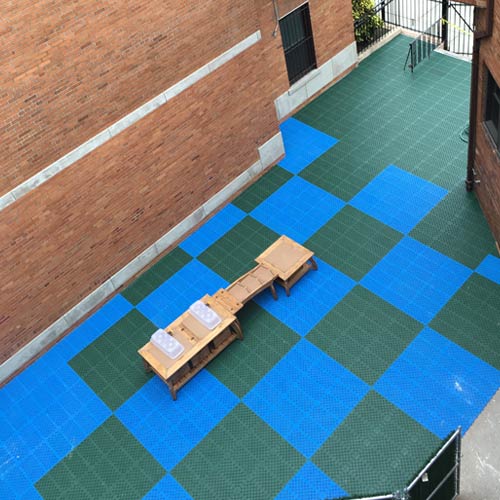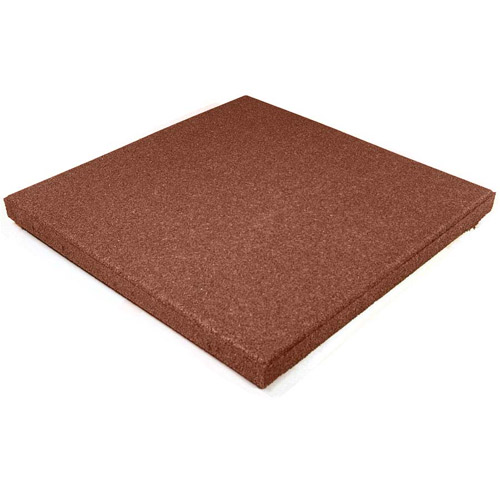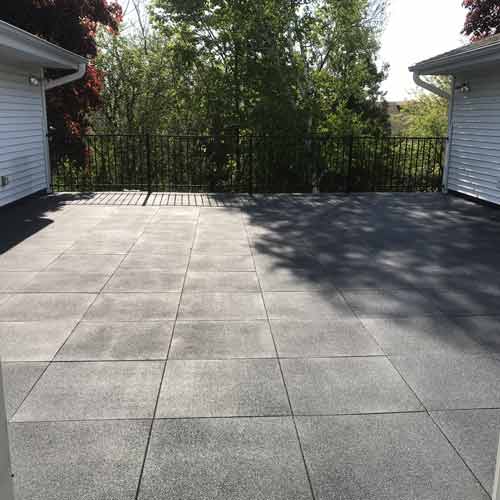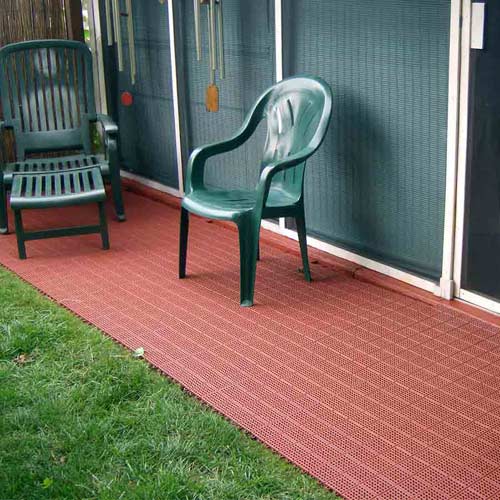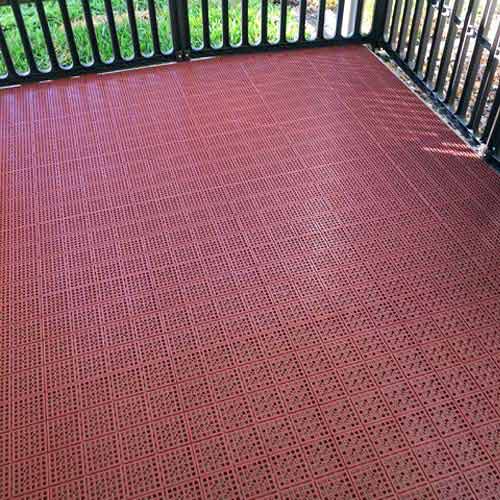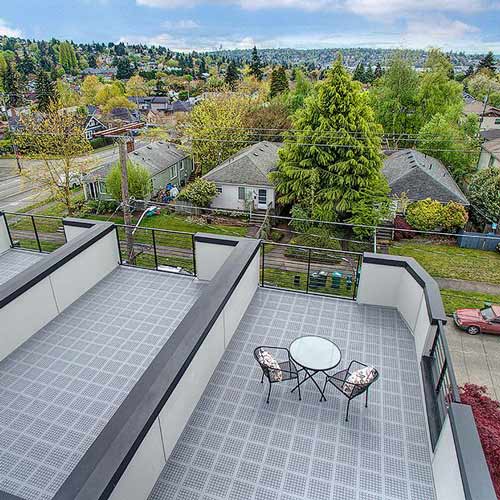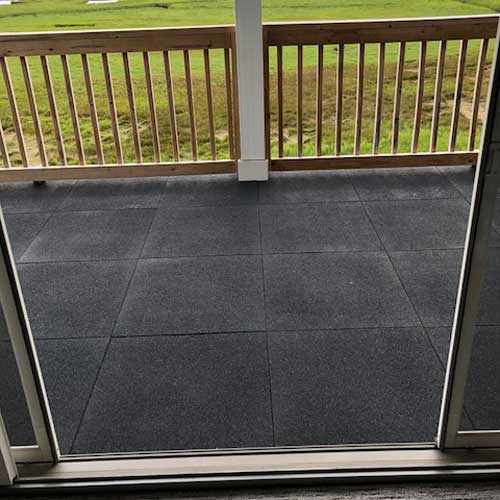 Picture this: a warm, bright summer evening beckoning you to barbeque outside. You feel the pull of those sun beams and that perfect breeze, inviting you to call all your friends over for some quality time on the patio. What could possibly be stopping you?
If it happens to be the current state of your rundown patio, then it's time to consider new patio flooring. Old, splinter-causing wood or cold, hard concrete is enough to keep everyone from hanging out outside. However, the right patio floor tiles will transform your outdoor space into one you will be proud to share.
Discover Greatmats' top five patio tiles. Each product is categorized by its most stellar feature.
1. Price: Patio Outdoor Tiles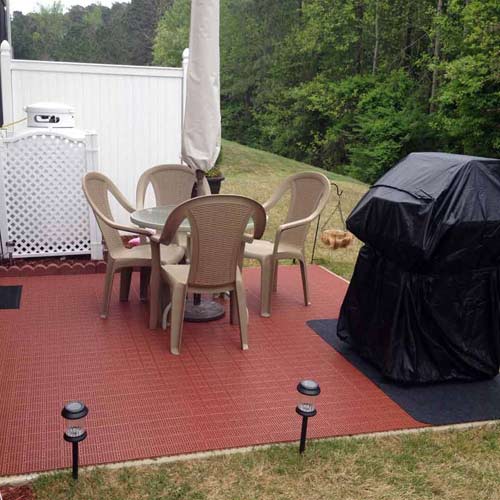 At a mere $2.50 per tile (roughly),
Patio Outdoor Tiles
are Greatmats' supreme economic option. These patio tiles are an awesome choice for those focusing in on great value at a low-price. These tiles can be easily installed by oneself, which saves on the cost of hiring out or renting equipment. All it takes to piece tiles together is snapping them to one another by hand.
Besides a stellar price, Patio Outdoor Tiles offer a safe, non-slip surface atop a sturdy base constructed of 265 pegs. Tiles are elevated and perforated, so water can drain through tiles while air can flow underneath them. Plus, just because these tiles are cheap doesn't mean they are skimpy. These patio floor tiles happen to be long-lasting and tough as well. Each tile is UV treated to protect from fading and damage from the sun.
2. Uniqueness: Dog Bone Patio Tiles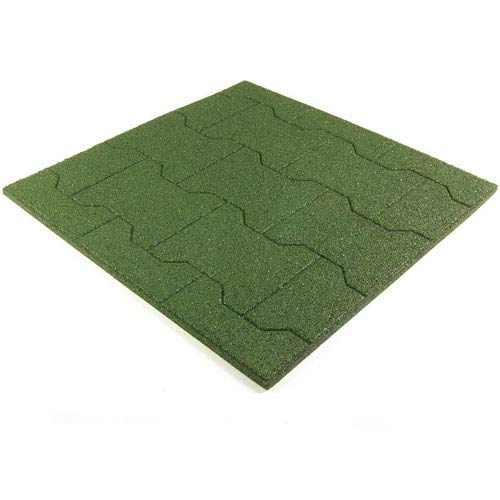 Are you sniffing out a patio unlike any other? Want to unleash your inner designer?
Dog Bone patterned patio tiles
are bound to be the most unique patio tiles in the neighborhood. These rubber patio pavers come at about 2x2 feet in the dog bone tile pattern. This may sound a bit unusual, but they create a stylish flooring design.
These tiles are made from supreme, low cost rubber material that provides safety and traction in any condition, wet or dry. Tiles come in several different colors. These patio tiles are easy to maintain and are bacteria resistant. When it's all said and done, these tiles yield a safe yet uniquely attractive patio floor.
3. Customer Satisfaction: StayLock Perforated Patio Tiles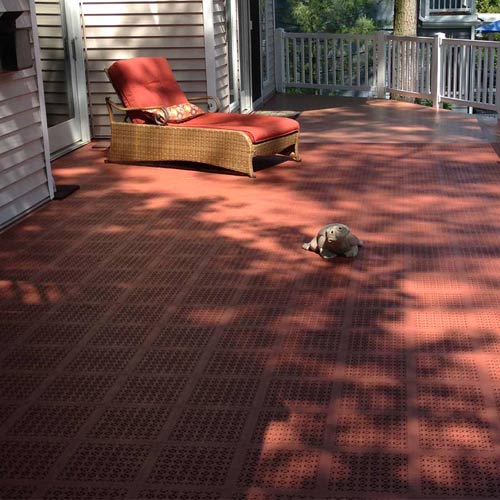 With
StayLock Perforated tiles
, customers have nothing but positive things to say. At Greatmats.com, nearly all users gave these patio floor tiles a 5-star rating. Each review written by a StayLock tile user is smashing. Under customer reviews, you'll find pictures posed by customers along with descriptions as to why people love these tiles.
So why exactly do all these customers give these patio tiles a five-star rating?
Made from PVC plastic, these tiles provide anti-fatigue cushion and comfort to any patio surface. Customers rave about how they are easy on bare feet, especially for kids. These patio tiles are drain-through, non-slip and provide traction even when wet, which makes them great for moisture-heavy areas.
Glue and other adhesives are not required for installation. Rather, installation and deinstallation can be completed by hand only in a matter of minutes. Find these patio tiles in a number of bright colors or go with the classic black option.
4. Safety: Max Rubber Patio Tile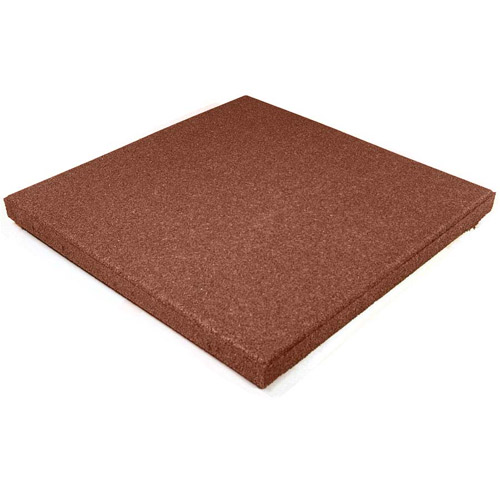 If you have accident prone-kiddos who like to play hard,
Greatmats Max Playground Rubber Tile
is sure to provide maximum safety for your patio. These cushioned rubber patio pavers feature a 6-foot fall height rating from the ASTM, which means these tiles seriously decrease the seriousness and risk of injury from falling. Tiles have supreme traction to help prevent slips and falls in the first place.
Beyond safety, these rubber patio pavers offer ease of installation and maintenance, value, proven durability, and various color choices. Tiles are made from 100% recycled rubber, which makes them a responsible, eco-friendly choice that may contribute to LEED building points. Do keep in mind that Max Rubber patio floor tiles cannot be installed directly over dirt or grass without a layer of crushed stone that is compacted and leveled.
5. Durability: Sterling Rubber Roof Patio Tiles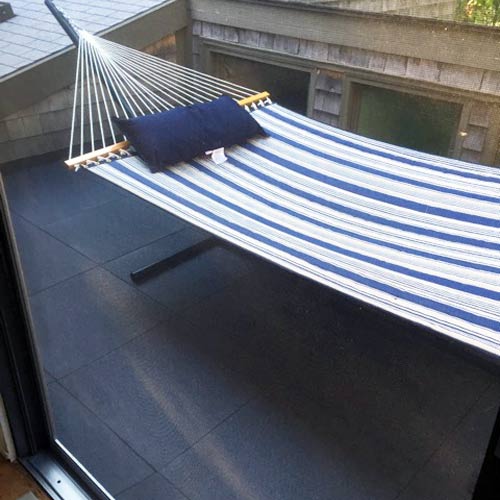 Rubber provides a timeless and classic look for any patio that offers slip resistance and fatigue relief. Tiles come in numerous different color color options, including grey, black, terra cotta and blue.
These tiles can withstand the elements 365 days a year. Because
Sterling Patio Tiles
do not absorb moisture, they will never warp, rot or harbor harmful bacteria. This tile is also a fantastic solution for installing flooring over slightly uneven surfaces. Each tile is constructed of recycled rubber material that flex to slight surface irregularities, leaving a safe and sturdy foundation to walk on. Simply dry lay tiles for a breezy installation and glue them together at the interlocks.
Have more patio floor tile questions? Hit up Greatmats.com and its awesome customer service team that is there to make choosing a patio floor as easy as a backyard picnic.