Best screened in porch flooring options that are also pet friendly
By Julia Nass Created: September, 2017 - Modified: July, 2021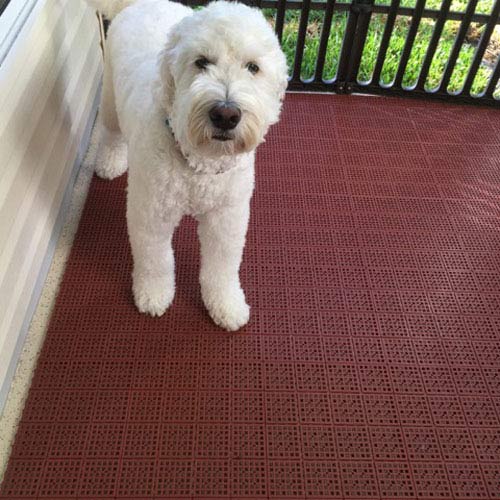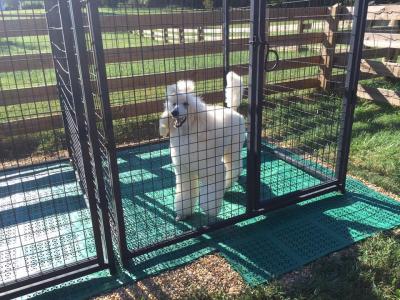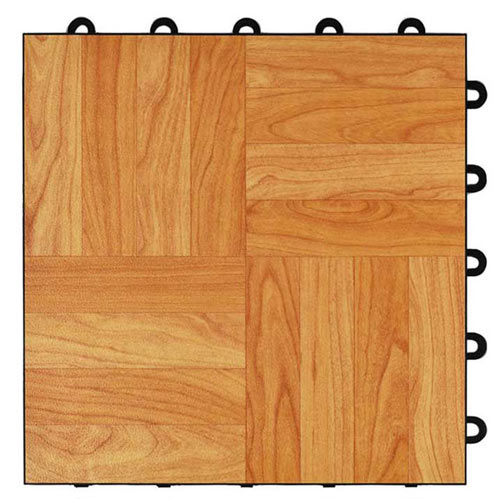 Pets bring cuddles, friendship, and smiles into the house. Unfortunately, that's not the only thing they bring. There's no stopping the dirt, stains, scratches and other accidents pets cause. If you have a screened in porch or patio connecting the outside to the inside, that room is particularly subject to such pet messes.
Obviously, you can't stop accidents from happening. However, you can save yourself a lot of trouble with the right flooring. By choosing the right pet-friendly flooring, you can save time, energy and money.
Pet Safe Flooring Porch Floor Tile Features
There are several features to keep an eye out for when searching for the right screen in porch flooring for your pet.
First of all, you'll want something scratch resistant to prevent damage from pet nails and claws.
Second, you'll want a floor that is durable enough to withstand wear and tear.
Further, it helps to have a floor that can withstand accidents. That means something that is non-absorbent and won't stain with moisture. You'll obviously need to clean up after the messes your pet leaves, so you want to choose something easy to keep clean.
It's also a good idea to install a floor with good traction, so scurrying paws won't slip around at all.
This might seem like a lot to be looking out for, but there are plenty of products that uphold all those benefits and more. Here's an overview of some of them.
Wood Plastic Composite Screen in Porch Flooring
Wood is an extremely popular choice for patios, as it provides a clean, classy look. However, hardwood stains easily, can be scratched up by nails and doesn't have the best traction. That's why Garden Deck Tile WPC flooring make such a great option. These porch floor tiles have a wood-grain design offered in a variety of colors, so you get the wonderful look of wood without the worry.
Unlike traditional wood, these tiles will not rots, splinter, warp or split the way wood does. These porch floor tiles are designed to last for a long time outdoors and can certainly face pet elements as well; they are drain-through, waterproof, and won't grow mold and mildew.
WPC Porch Flooring Tiles
are dry lay and a breeze to install or move around.
WPC screened in porch flooring is also easy to clean. They can be swept or mopped at any time. They can also be cleaned using a hose with a jet spray nozzle for more stubborn dirt or grime. In the unlikely event that the flooring becomes stained, you can lightly sand the tiles to remove the stains.
Cushioned PVC Screened in Porch Flooring
StayLock Perforated Tiles are another durable, drain-through option. These
PVC porch floor tiles
are made from quality plastic material in the USA and come in a variety of fun colors. They are waterproof, slip-resistant and won't be damaged by nails. These porch tiles are a great option if you have kiddos as well, as they are soft underfoot and offer limited fall protection.
StayLock Perforated Tiles are made with super easy interlocking system. Installation is easy as snapping together tiles by hand. Cleaning only requires a damp mop and common household cleaners. It is best to avoid using bleach on this product.
Note:
Greatmats also offers another perforated PVC tiles excellent for just such applications. The Patio Outdoor Tile offers all of the same benefits listed above for the StayLock Tiles but are a bit firmer.
Modular Vinyl Screened in Porch Flooring
Vinyl is an excellent choice for pet flooring. Vinyl is slip, wear, scratch and stain resistant, which makes it one of the most popular flooring choices for pet-owners. Greatmats' offers raised vinyl tiles that provide all of these benefits and more.
Max Tile Raised Floors sit above the existing porch surface to allow air-circulation, which is particularly important in moist environments. These
vinyl porch floor tiles
are durable and designed for heavy traffic and furniture. Max tiles are often used as dance floors and basketball court flooring because they are so scratch and wear resistant. The protective surfacing will never need refinishing. Nevertheless, Max Tiles are extremely comfortable and inviting to bare feet and pet naps.
If you're interested the aesthetics of wood, you can choose one of the wood-grain varieties these tiles come in. Tiles are also offered in a slate design.
Max Tiles stay together with a tight fitting connector system that gives the floor strength and stability. Installations and removals are a simple project you can do all by yourself. Tiles can be cleaned with a damp mop and household cleaner.
Overall, Max Tiles are one of the best non-absorbent vinyl laminate modular floor tiles on the market, and one of the best pet-friendly flooring options out there.
As you can see, you and your pet have some great options for your screened-in porch flooring. You'll be able to rest easy knowing the right pet-resistant tiles will save you from having to deal with damage down the line. Even better, choosing Greatmats patio flooring guarantees you long-lasting quality and the best service around.