Outdoor Flooring for Roof Tops, Pools, Patios and Decks
By Greatmats Staff Created: June, 2019 - Modified: October, 2022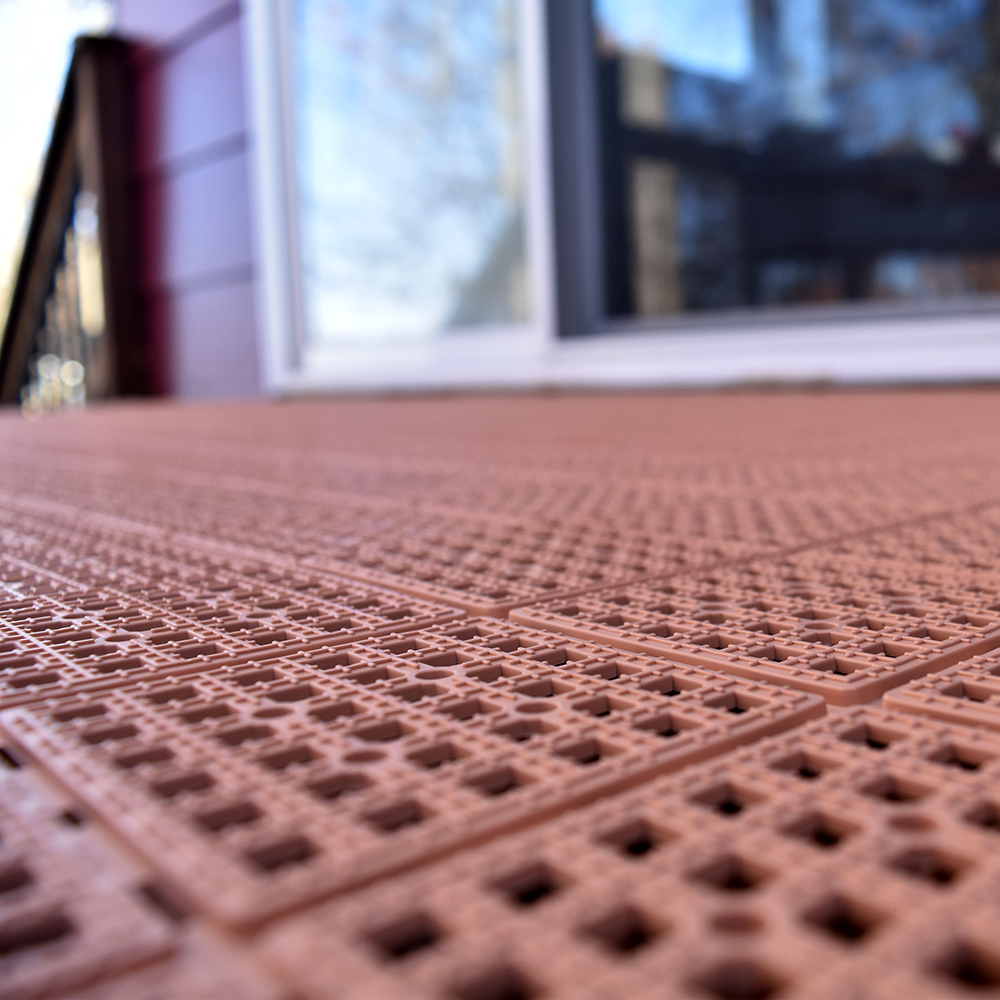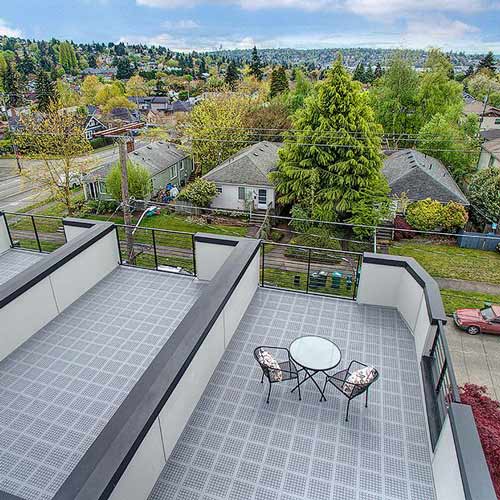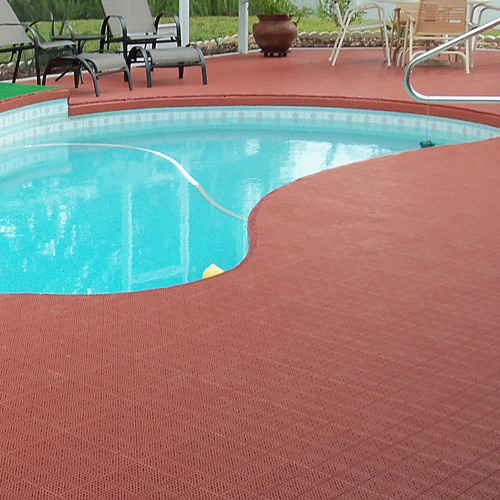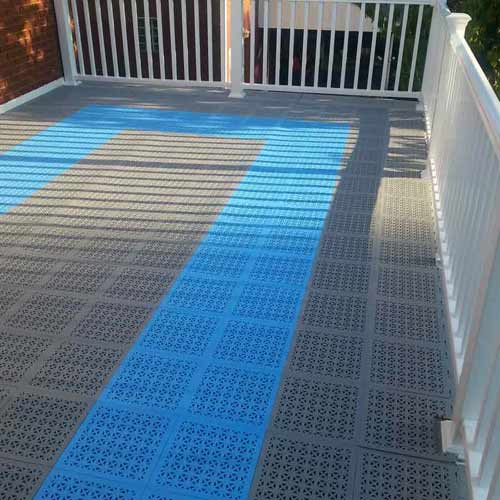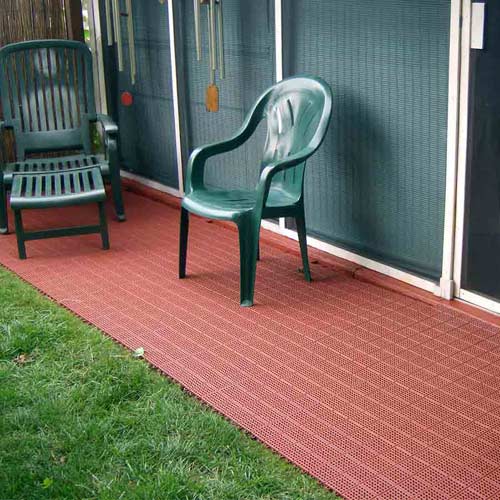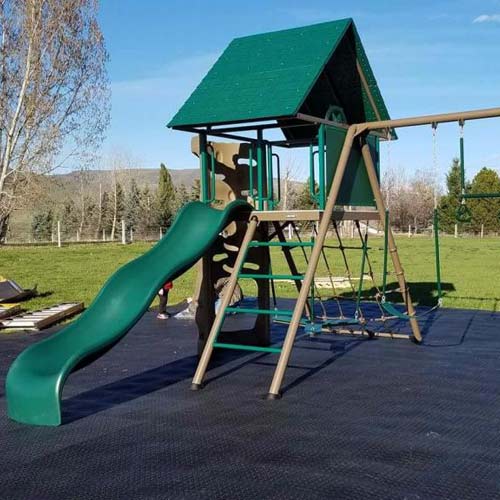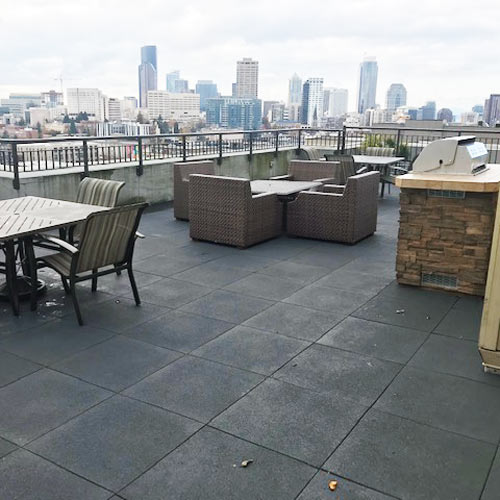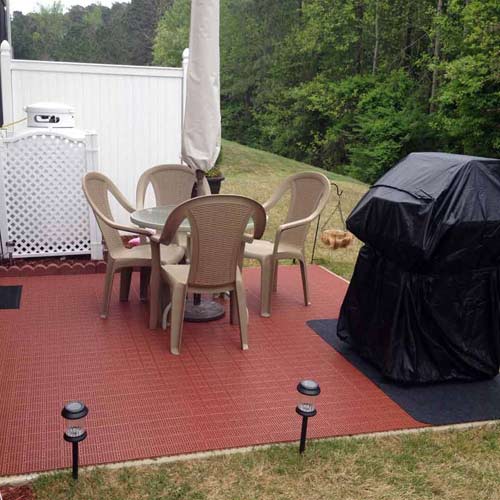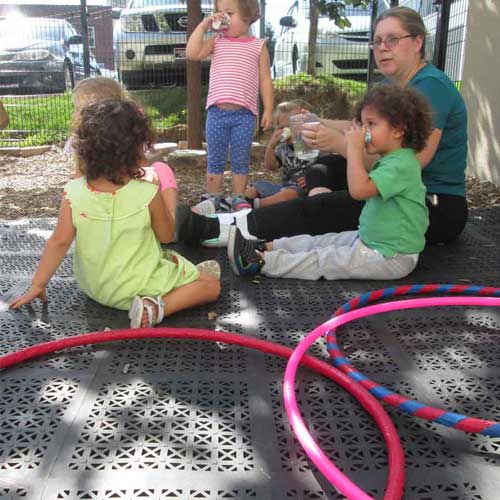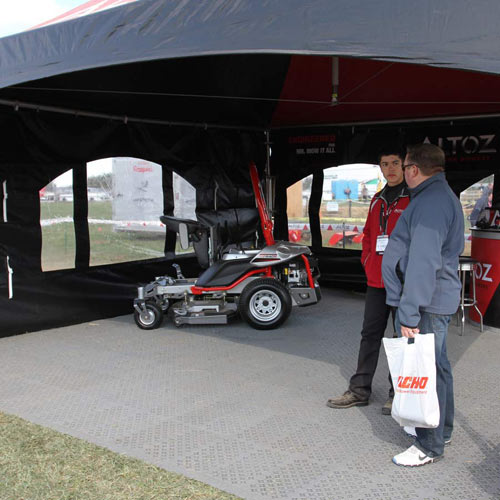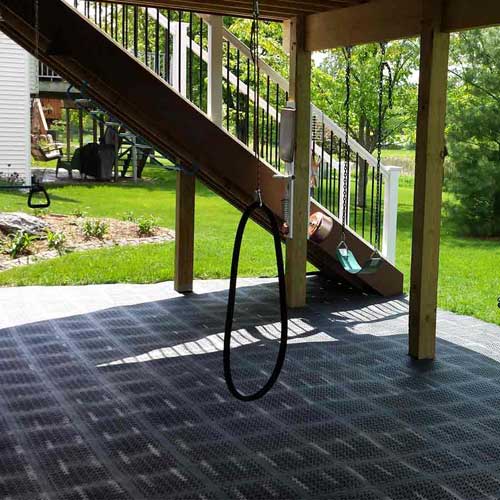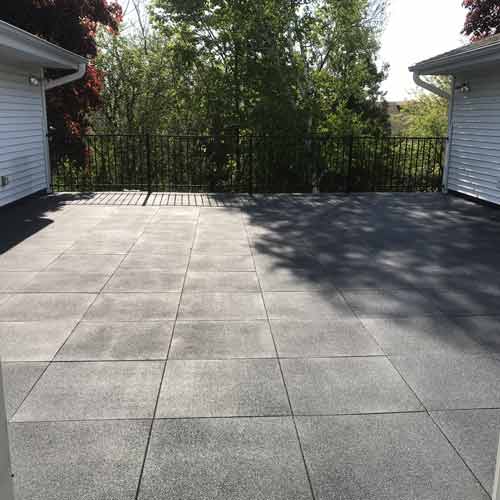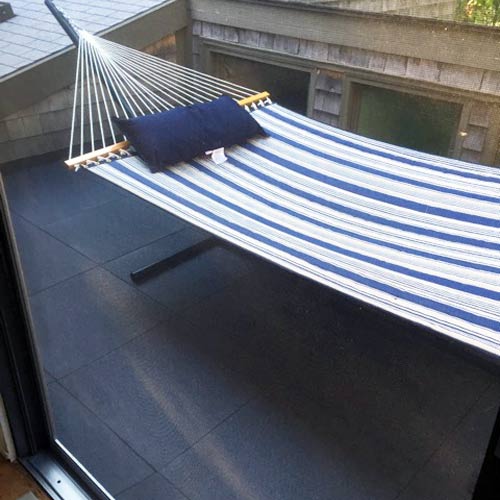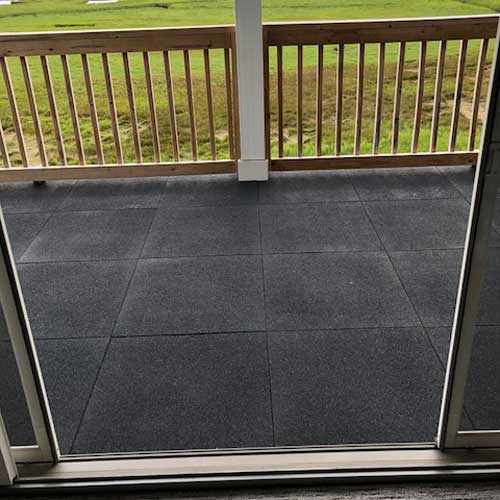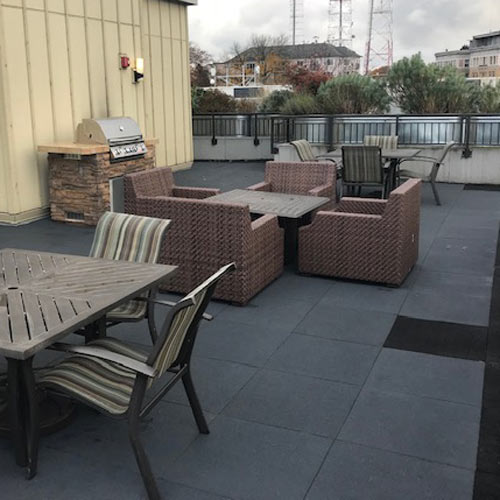 If you want to make your rooftop, pool, patio, or deck flooring safer, improve its appearance, and revitalize the space, outdoor floor tiles are a practical way to accomplish that goal. These outdoor tiles are made of many materials, including plastic and rubber. They're designed to withstand the demands of the outdoor environment, and to also be easy to install.
When used outdoors, these tiles will be exposed to sun, water, and extreme temperature changes. That's why they're made of carefully selected materials that can withstand those challenges, ensuring that the tiles are durable and a great investment. Products like the
StayLock Tile
feature a 7-year colorant additive, helping to keep the colors consistent.
Tiles also need to be able to handle water so that you can safely walk on them during and after a heavy rain. The
Patio Outdoor Tile
is made of a flexible PVC and features a perforated structure that allows rainwater to quickly run through the tile. The perforations are large so they can drain away large amounts of water, preventing liquids from pooling on the tile's surface. These tiles also feature pegs on the underside to keep them securely in place, even if the ground is saturated. Products like the StayLock Tile have also been treated with an anti-fungal additive.
Perhaps most importantly, these tiles are designed to be safe, too. The
Safety Matta Perforated Black tile
features a non-slip diamond shield tread design to help maximize traction, even when the flooring is wet. It has anti-fatigue properties and creates a comfortable and safe footing that's ideal for a patio or rooftop. Alternatively, a product like the Patio Outdoor Tile is suitable for use on patios, around pools, on roofs and decks, and more, thanks to its flexible PVC material and non-slip surface texture.
Installing Outdoor Flooring Tiles
Many of the outdoor flooring tiles that Greatmats carries are easy to install, so you can perform the installation yourself. Many of these tiles can be dry laid over a solid surface like a wooden deck or a concrete pool surround, but some may benefit from glue-down applications. Be sure to refer to the installation instructions for the specific product you're considering.
Most tiles feature interlocking edges, so by starting in one corner of the area that you wish to cover, you can gradually work your way out, adding one tile at a time. Tiles are conveniently sized and often lightweight, meaning you can get the whole family involved in the project and don't have to worry about lugging around heavy materials. You can cut most PVC and rubber tiles with a sharp utility knife for a custom fit around curved pool edges, corners, and other obstacles.
With a DIY installation, investing in patio outdoor tiles is an easy and low-cost way to transform the flooring of your deck, patio, rooftop, or pool deck. With new flooring, you may get increased use and enjoyment out of the space. Plus, a safer flooring that drains away water and maximizes traction can pay off in reduced injuries, too.
What is the best material to use around a pool?
When choosing a flooring to install around your pool, you'll want to consider the product's durability, suitability for the outdoors, traction, and also the cushion and comfort it offers. Waterproof footing is a must-have for these areas.
Considering all of those requirements, a PVC product often fits the bill. This material is highly durable and can withstand temperature fluctuations and large amounts of water. They're comfortable underfoot, and options like the Safety Matta Perforated Black tile feature significant treads to help prevent slips and falls. If a fall does occur, it will offer some shock absorption, helping to reduce the risk of a serious injury. Many even feature a critical fall height rating.
What is the cheapest outdoor flooring?
Outdoor flooring tiles are made of a variety of materials, including plastic, rubber, and foam. If you're looking for the cheapest outdoor flooring tile option, then consider a tile made of plastic or PVC. Because of the lower cost of plastic, these tiles tend to be more affordably priced. For instance, Greatmats Patio Outdoor Tile costs less than $3 per square foot, ideal for a project when you're on a budget.
Keep in mind that for a product to be a great deal, it needs to be the right outdoor flooring tile for your project. Think about factors like the tile's durability, traction, ability to drain away water, UV resistance, and the availability of a manufacturer's warranty when deciding which option is right for you.