What Is The Most Popular Floating Vinyl Flooring?
By Lisa Hobbie Created: November, 2021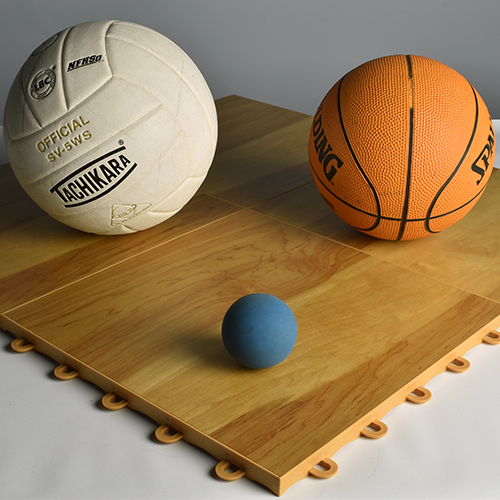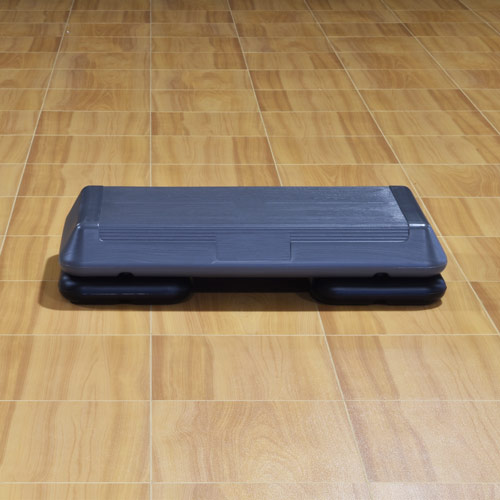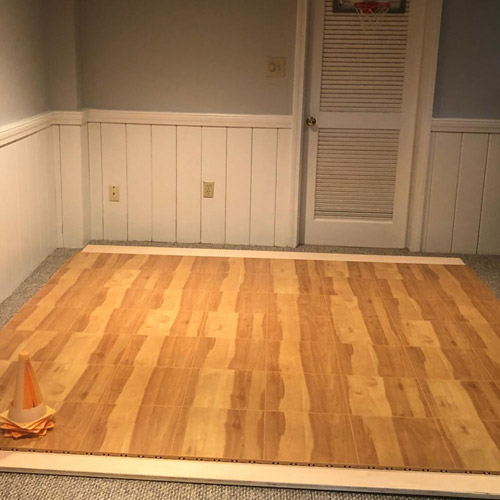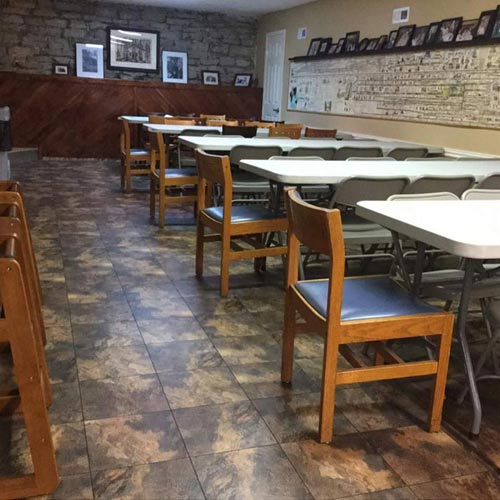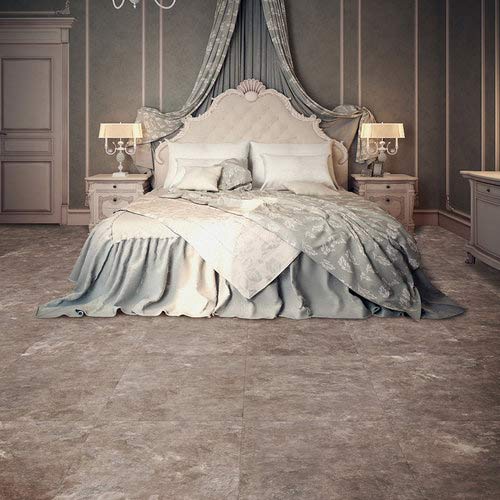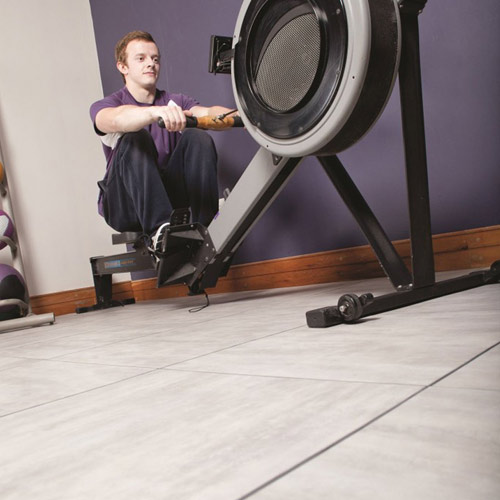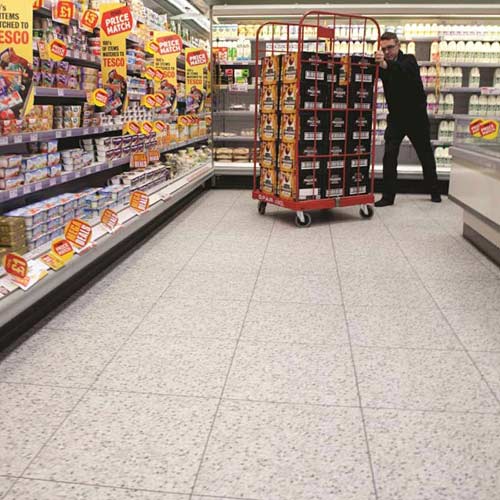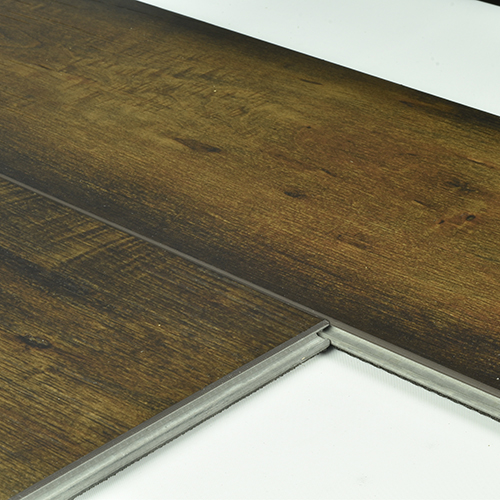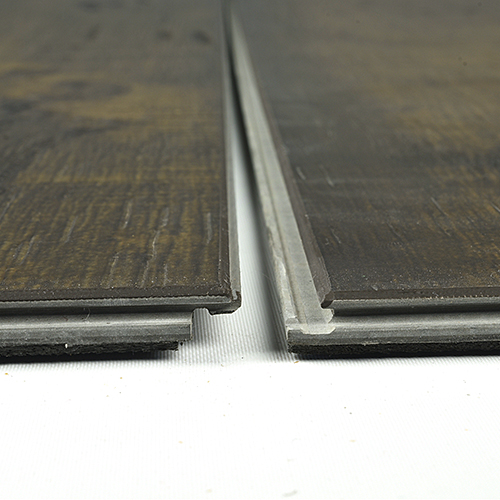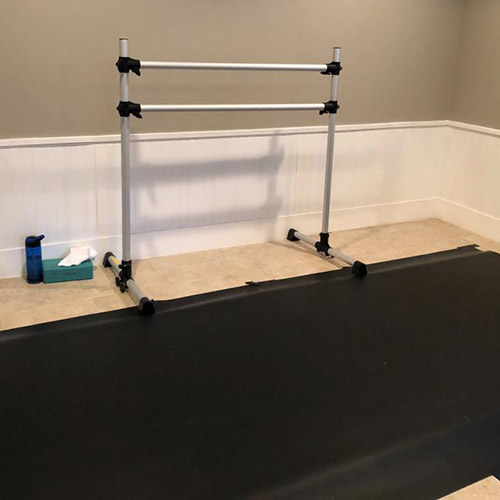 There are many popular floating vinyl flooring solutions from which to choose, from modular snap and click tiles to attractive LVP and LVT flooring that interlocks.
Regardless of the place or space you're needing floating vinyl flooring for - whether you're looking to install it over ceramic tile, carpet, sheet vinyl tile, or low pile carpet, Greatmats has a solution for you. Here are some of the most popular options:
These floating vinyl flooring solutions represent a few of the most popular products, all of which are a part of the myriad of those available at Greatmats. They each deliver some fabulous features and benefits, and they are suitable for many application types.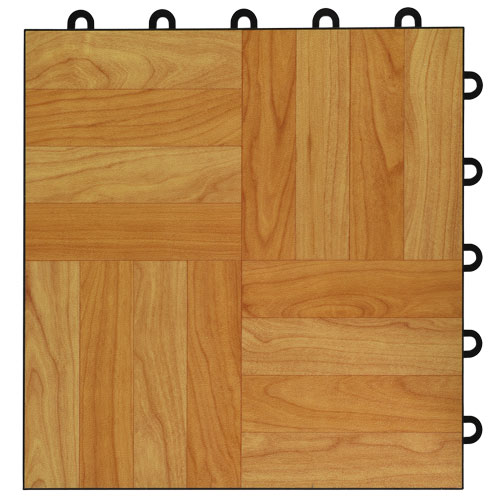 Max Tile Raised Floor Tile is among the most popular and versatile floating vinyl flooring products available. It has a professional grade vinyl surface that is scratch and scuff resistant. It will not fade or suffer damage from UV rays, either.
This flooring is easy to install with its snap and click assembly method. It has a raised design, which allows for air and water flow - preventing rot, mold, mildew, and odor. It's easy to remove if need be, but it will not separate unintentionally.
It has a slight insulative value, it's comfortable, and it's attractive. It's suitable for everything from a basement or bathroom to a gym or dance studio.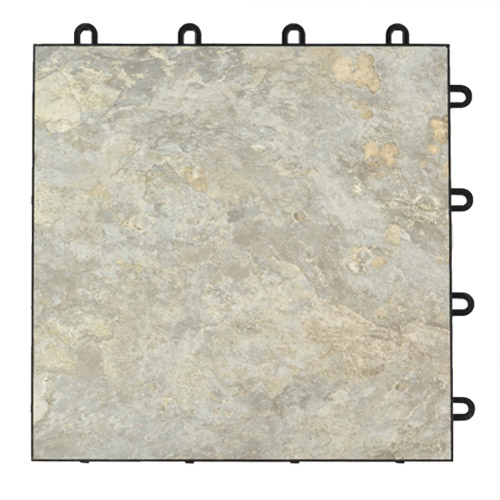 TileFlex Floor Tile is a modular, faux wood or stone vinyl tile product to consider if you want something that is versatile, affordable, waterproof, and raised to allow air and water flow beneath it.
It needs very little maintenance, and it is a breeze to keep clean. The modular design allows for an adhesive-free installation process, and it comes in many colors and designer finishes. This flooring solution can be used in a permanent or temporary setting, and it's commonly installed in basements, workout rooms, and rec centers.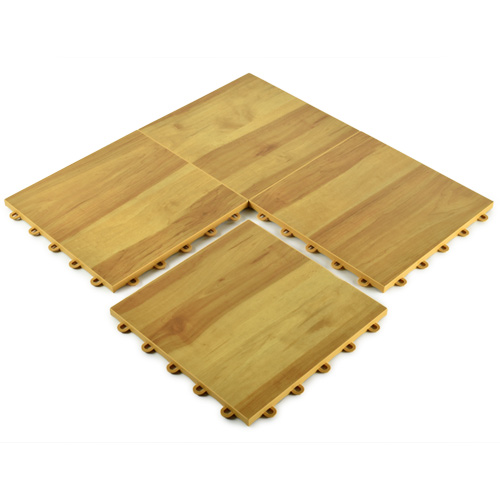 Basketball Court Tile Gym Floor Pro is a professional looking and performing sport court vinyl floating flooring solution that is speedy and simple to install with a snap together design - which also makes it easy to remove.
This gym court flooring is non absorbent, scuff resistant, and stain resistant, and it has an attractive wooden look and commercial quality vinyl surface. It has a 20 mil, 0.5mm thick wear layer and is designed to be line paintable for identifiable boundaries - like serving lines, center lines, a diagram, and anything else you want to mark. It is affordable and will provide years of solid footing.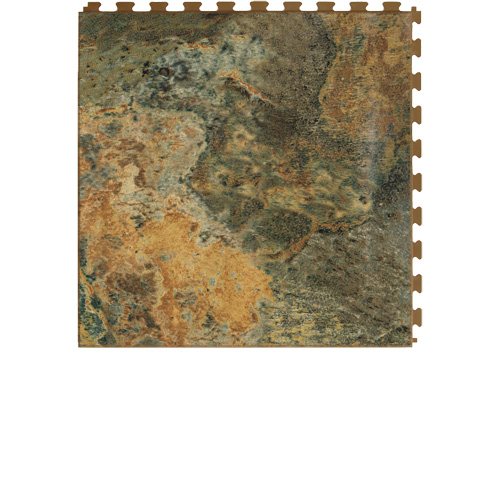 HomeStyle Stone Series Floor Tile is a faux stone vinyl floor tile with a hidden interlocking design, designer colors, and a warm and comfortable footing - unlike natural stone that can be cold and uncomfortable.
This cushioned vinyl product can be installed over old and uneven subfloors, and it is easy to uplift and relay - making it a suitable temporary solution. It can be used in home or commercial settings as it is durable and attractive.
These low maintenance, easy to clean tiles sit close to the existing floor and are often used for a kitchen, office, den, or other interior area of the home.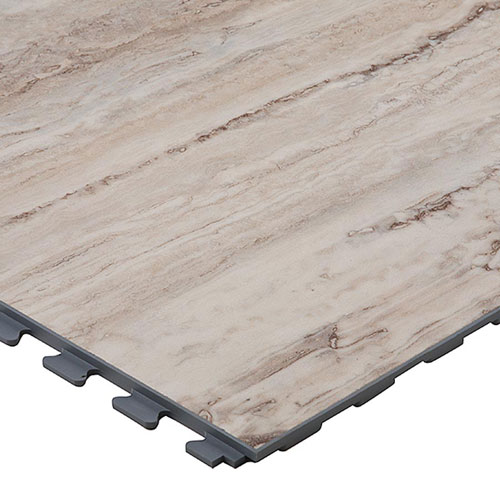 SupraTile 7 mm Designer Vinyl Top Series is a top notch floating flooring solution to go over a cracked basement floor or other old, slightly uneven subfloors. It is waterproof and resistant to oils, chemicals, mold, and mildew.
This flooring provides warmth and comfort underfoot, and it offers consistent resistance to impact, moisture, and abrasion. It provides sound absorption, and it comes in seven designer finishes with protective topcoats and ramp edging available. It's often used in basements, offices, galleries, and more.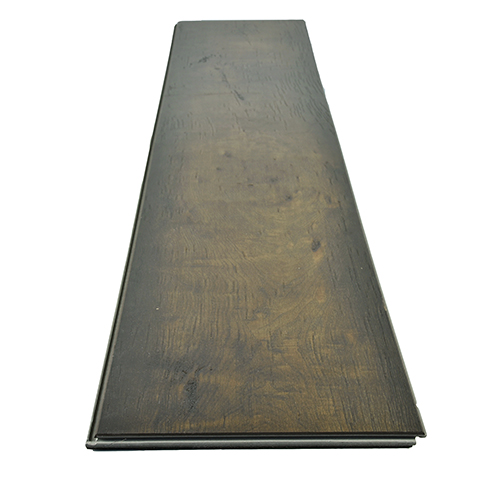 Stock House Laminate SPC Flooring is a water resistant, floating floor product with Rigid Core Technology, a 30mil wear layer, and wire brush texture with painted beveled edges. Each plank is phthalate free and Green Guard Gold certified, so this product is a good, clean option for home, cabin, cottage, bathroom, or commercial settings.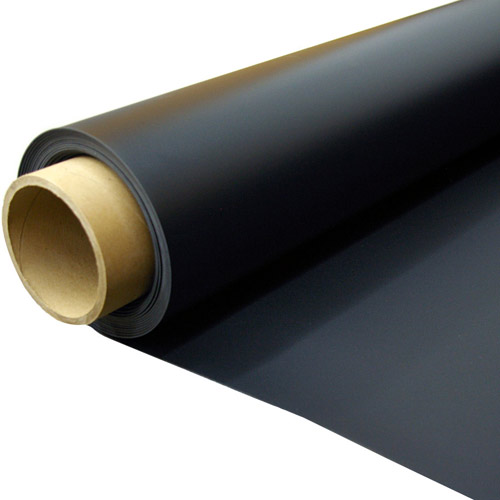 Rosco Adagio Marley Dance Floor 10 LF is a versatile vinyl dance floor that can be laid over any flat surface and taped down to hold it in place. It's affordable, non-absorbent, non-reflective, and non-skid. It also offers controlled slip perfect for dancers of all genres and styles.
Greatmats - For The Best Selection Of Floating Vinyl Flooring Available Anywhere
Greatmats offers the best and most popular floating vinyl flooring solutions available anywhere with the highlighted products being some of the most widely used.
If you have questions about any of the featured products, the team at Greatmats is ready to help. They can provide you with more detailed information and help you determine which product is the right one for you. They can even help you with your order.
When you're ready to install the best flooring available, let Greatmats go to work for you! You will not be disappointed.