What Are The Most Popular Carpet Tile Installation Patterns?
By Paige Cerulli Created: February, 2022 - Modified: October, 2022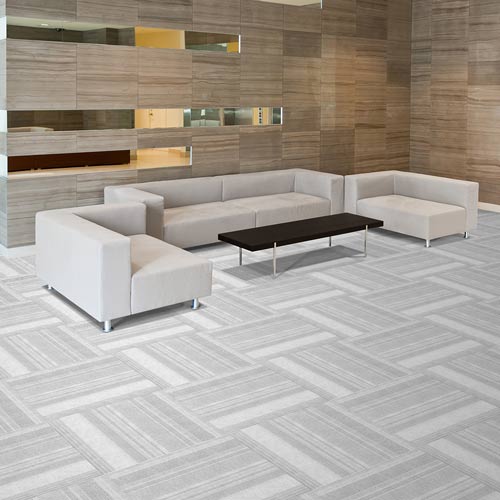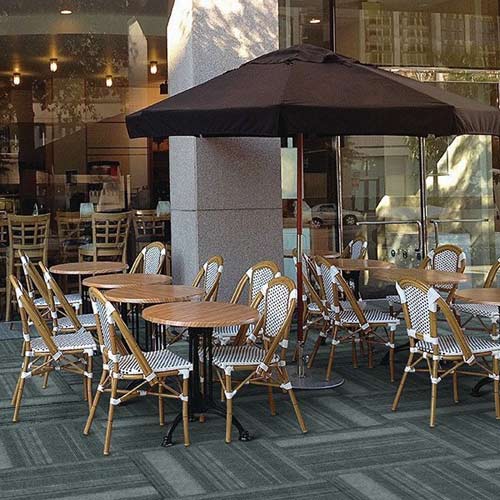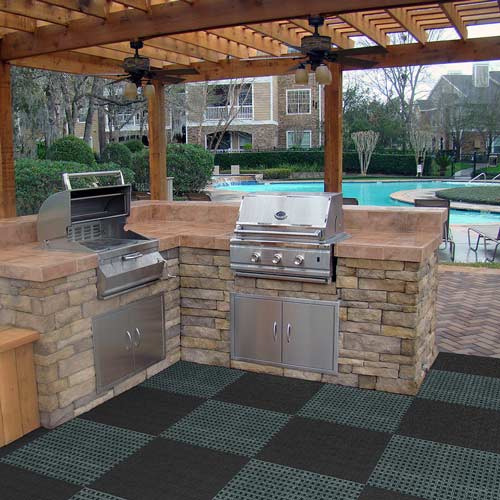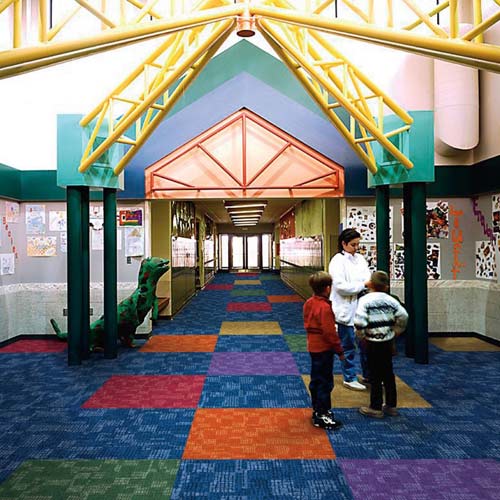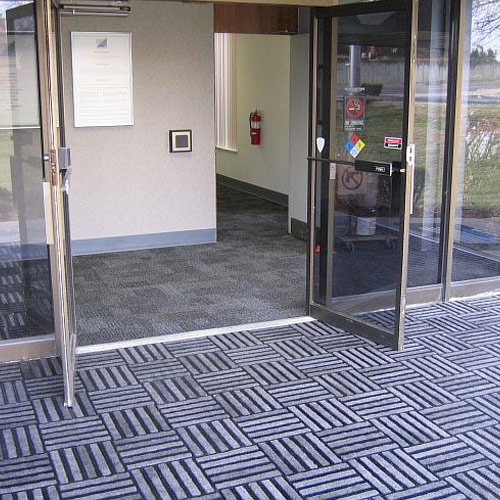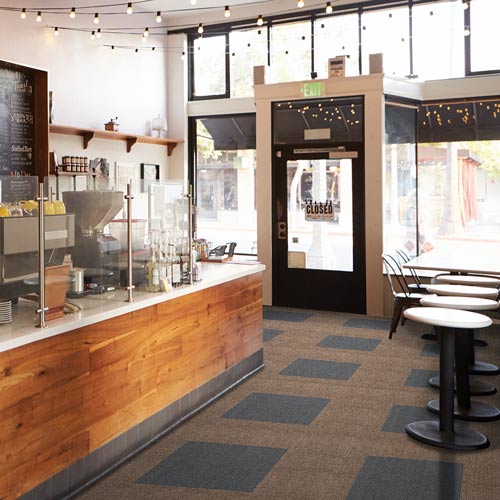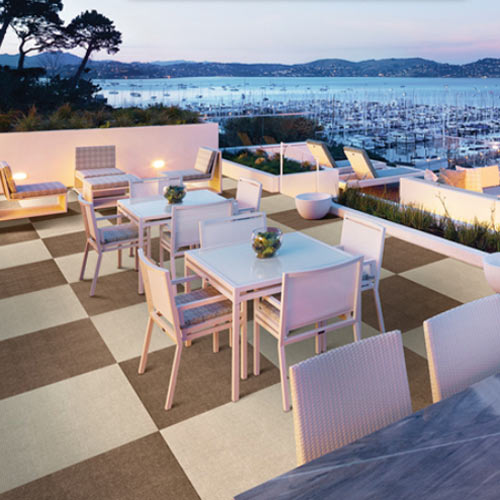 Carpet tiles bring the look and feel of carpet to a room, but with a much easier and more versatile installation. Using one of the most popular carpet tile installation patterns can help you to get a professional look that enhances your room.
Popular Carpet Tile Installation Patterns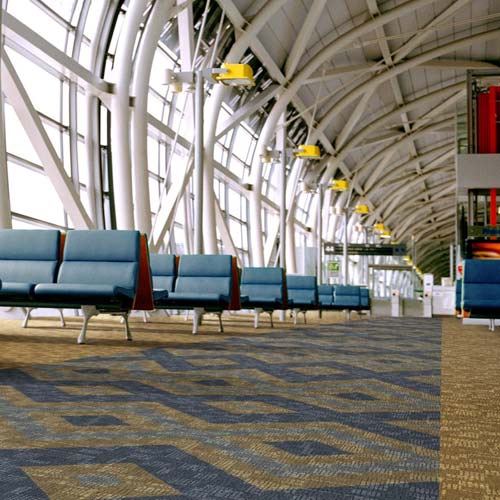 The following patterns are popular options when you're working with carpet tiles. Consider them as you're planning your flooring and choosing the tiles that you want to purchase.
Monolithic
The monolithic pattern is easy to create. You'll need to have all of your carpet tiles facing the same way, and then install them so they all maintain this same direction. The result is similar to a broadloom carpet.
The monolithic pattern is also sometimes called a sheet pattern, since it looks like you've laid down all of the tiles in a single, cohesive sheet.
Brick
The brick pattern adds a bit of interest to your tiles. To start, you'll need to orient all of your tiles so that they're facing the same direction.
Next, you'll install the tiles in a similar way that you would install bricks. You'll need to install one row, and then the tiles in the row beneath should be offset by half a tile width.
Ashlar
Similar to the brick pattern, the ashlar pattern also has all of your carpet tiles facing the same way. Rather than stagger the tile rows, with the ashlar pattern, you'll offset the tile columns, based on the tile's width.
Quarter Turned
When you're working with a quarter turned pattern, then every other tile will be turned 90 degrees to the right. If you drew arrows to indicate the tiles' orientation, then you would have an arrow facing up followed by an arrow facing right; this pattern would continue across an entire row.
The pattern would be offset on the row below. If the top row started with an arrow facing up, then the next row would start with an arrow facing right.
Non Directional
You can also install your carpet tiles without regard to their orientation. This non directional and random installation adds variety and doesn't require any specific pre-planning or measuring.
If you adopt this non directional approach, it's a good idea to lay down your tiles first to make sure you like the way the textures look.
Additional Tips for Installing Carpet Tiles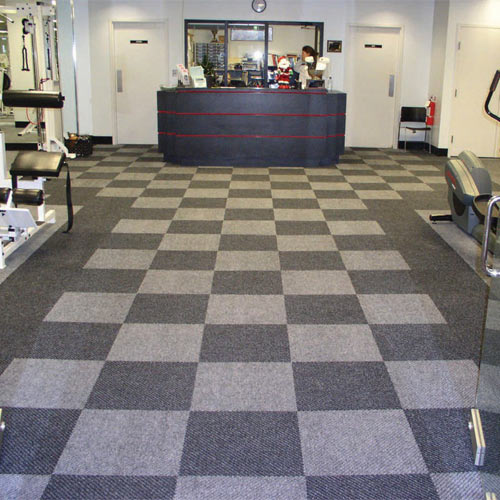 The following tips can help to ensure that your pattern installation is a success.
Make Sure Your Pattern Will Work with Your Tile Choice
If you're thinking of creating a pattern that involves offsetting tiles, make sure that the type of tile you're using will allow for that type of installation.
For example, if you wanted to create a herringbone pattern, you will be better off choosing planks instead of square tiles.
It's also important to consider how the tiles connect together. If you're working with tiles that have interlocking tabs or puzzle-style edges but are creating a pattern that requires you to offset the tiles, make sure those connectors will allow for that orientation.
Most carpet tiles are available in 12x12 or 24x24 inch sizes, so you'll need to consider which tile is best for the location and the pattern. Larger tiles cover more surface and are better for larger installations, while smaller tiles make it easier to navigate smaller spaces and create more intricate patterns.
Consider Choosing Tile Surface Patterns
In addition to creating patterns with your tiles, you can choose tiles that feature their own surface patterns to add interest to the finished floor. Some tiles are available with complex patterns, like herringbone, so you can get an eye-catching look in the tile, itself.
If you choose a tile with a more complex pattern, you might not need to worry about using an installation pattern. This can simplify the installation process, especially if this is your first time installing tiles.
Choose the Tile That's Best for Your Installation Goals
Carpet tiles are available in different designs, and those tiles support different installation types. Think carefully about the type of installation that's best for the location and your goals.
If you're looking for a simple, long-lasting installation, then a peel and stick carpet tile might be the best choice. These tiles are easy to work with and don't require additional adhesive.
But if you're installing tiles in an area where you might need to remove them again, like a basement, then modular interlocking tiles are likely a better option. These tiles are designed so that they can be removed and reinstalled as needed, such as if you basement floods.
It's also important to pick a tile that's suitable for the amount of foot traffic that the area will see. Some tiles are designed specifically for residential applications, while other tiles are more durable and are better able to withstand the traffic they'll see in commercial areas.