Juarez-Morales, McCurdy Compete in Form-Off for AKF Grand Championship
By Created: June, 2017 - Modified: August, 2019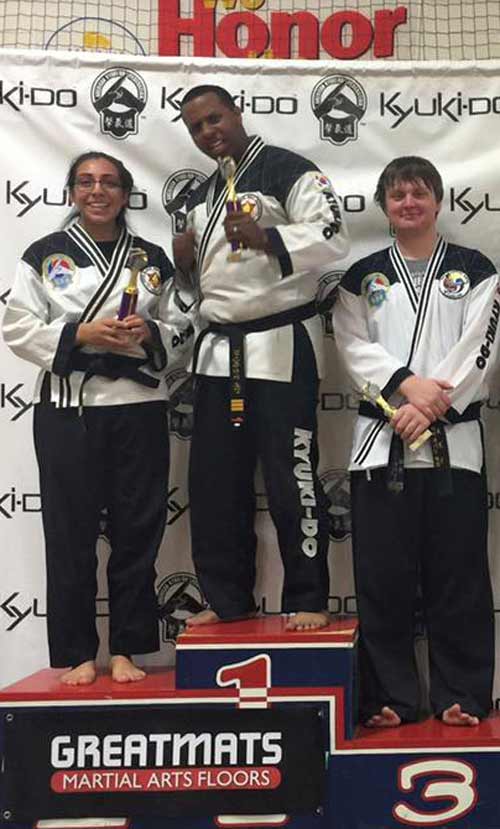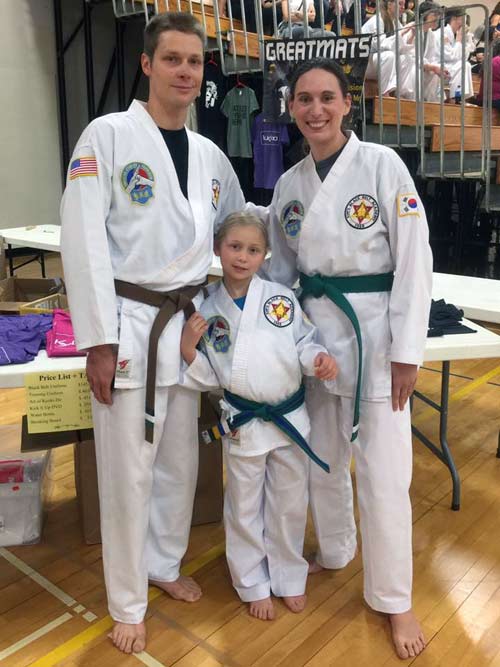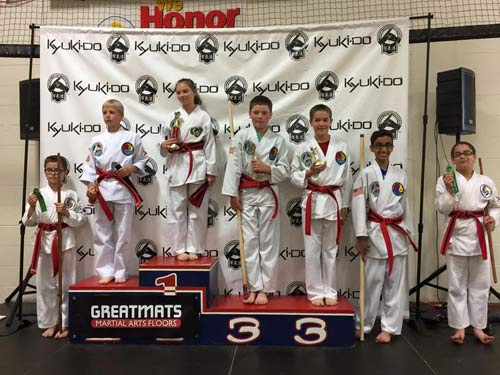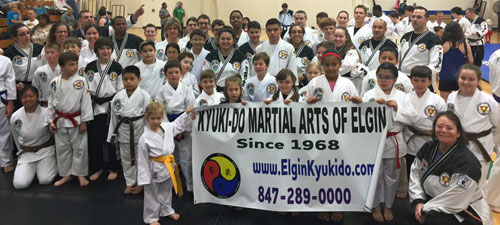 While Kyuki-Do Martial Arts of Elgin (Illinois) provided 1/4 of the nearly 200 participants at the American Kyuki-Do Federation's Spring Tournament of Champions in Huntley, Ill., on May 7, approximately 15 academies participated in the festivities. One of the biggest surprises was the arrival of 19 competitors for AKF Lexington (Kentucky).
Highlighting the Greatmats-sponsored event was the performances of Corrynn Anderson, Yolanda Juarez-Morales and
Drew McCurdy
. Anderson, of Huntley, won the 17 and under grand championship, while Juarez-Morales and McCurdy, both of Elgin, tied for the 18 and over grand championship which had to be decided by a ''Form-Off'' at Kyuki-Do Martial Arts of Elgin on Saturday, May 14. Ms. Morales as the overwhelming winner.
Check out the next AKF event on Aug. 13, 2016 when the Summer Tournament of Champions comes to Eau Claire, Wisconsin.
If you attend any 2016 AKF tournament, don't forget to enter the photobomb contest by tournament sponsor Greatmats. Learn more about the contest at
http://www.greatmats.com/martial-arts-mats/greatmats-photobomb-contest.php
.
Learn more about the 2016 American Kyuki-Do Federation Tournament Season

2016 Kyuki-Do Spring Tournament of Champions Awards
Kyuki-Do Martial Arts of Elgin
American Kyuki-Do Federation
Elgin IL 60120