The Best 1.5 Inch Thick Grappling and MMA Mats
By Kyle Schurman Created: June, 2017 - Modified: July, 2021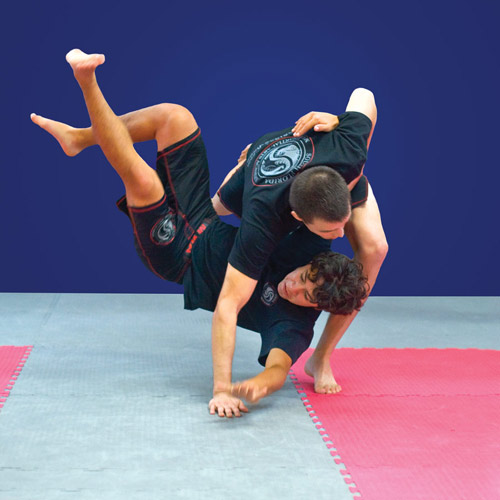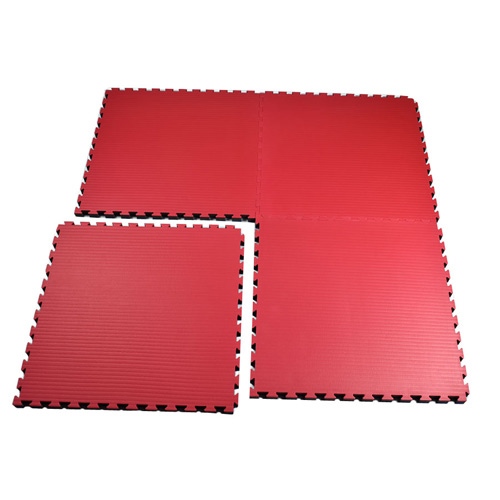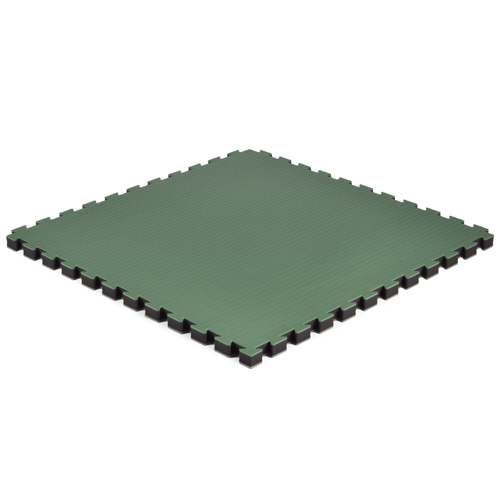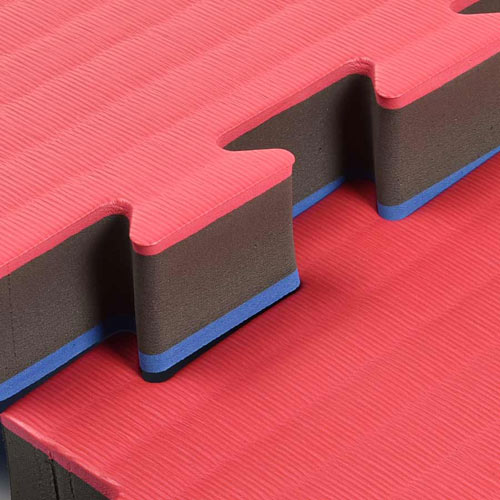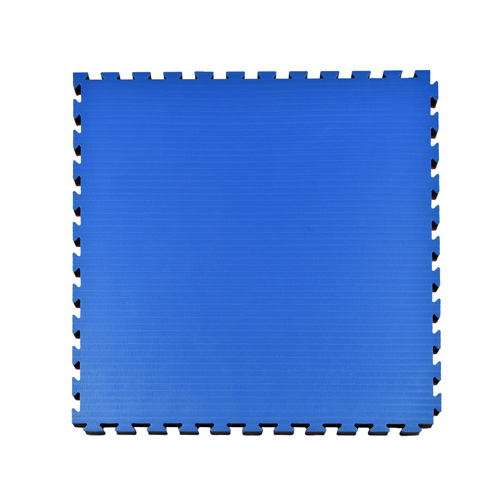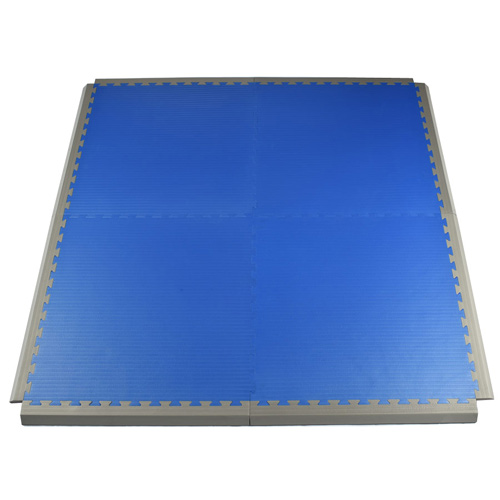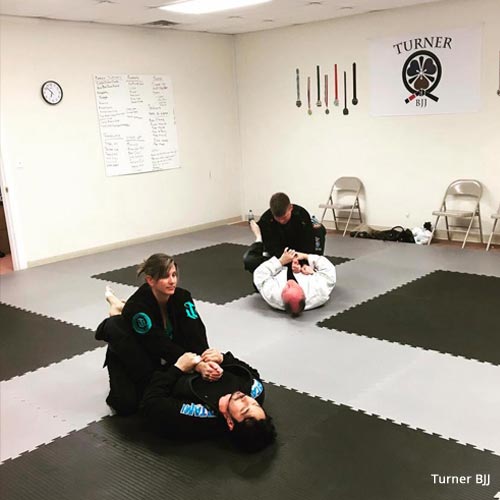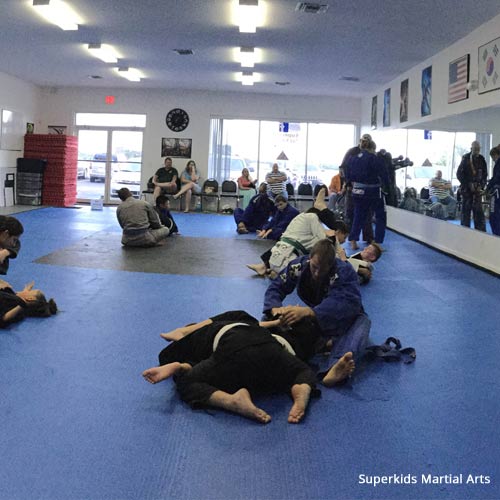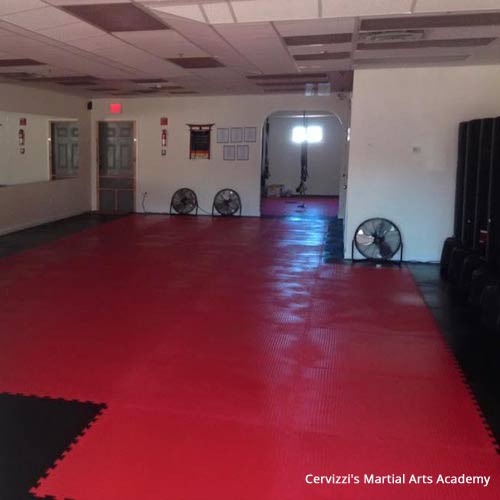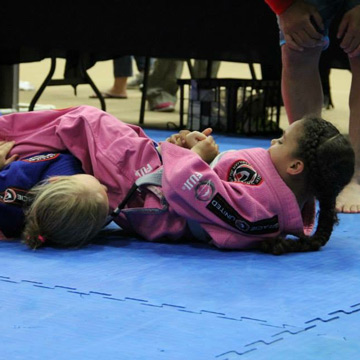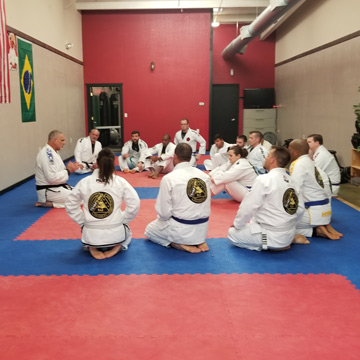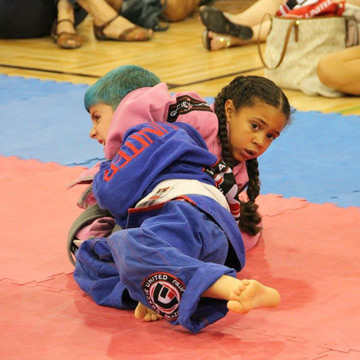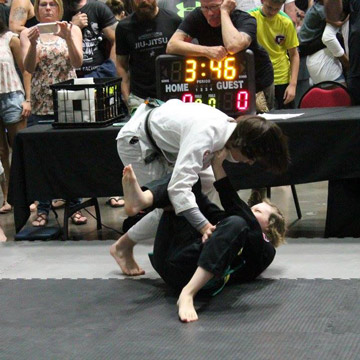 For a martial arts workout location with a cushioned flooring in a home or at a studio, the grappling MMA mats 1.5 inch are a popular choice.
When selecting jigsaw puzzle style grappling MMA mats 1.5 inch in thickness, installers will receive a great value. These mats have a low price per square foot of coverage, yet they consist of high-quality materials, unlike some cheap, uncomfortable floorings.
Martial arts students can use these mats for almost any discipline, including karate, MMA, grappling, judo, BJJ, jiu jitsu, and more.
How Thick Should Grappling Mats Be?
As a general rule, 1.5-inch thick mats will provide an excellent level of performance for martial arts students.
One of the most popular grappling MMA mats 1.5 inch products is the
Grappling MMA Mats
model. It measures 3.3-by-3.3 feet in coverage size, meaning the layout goes quickly for installers.
Each 1.5-inch thick square is made of EVA foam, which has an excellent mixture of firmness, durability, and cushioning. These mats have a no-skin-burn tatami texture, which helps with ground work and when athletes will be crawling.
When performing takedowns, throws or other techniques that result in landing hard on the ground, these grappling MMA mats 1.5 inch in thickness will deliver highly safe results.
They have a nice level of impact absorption, carrying a 4-foot ASTM fall height rating, while also delivering the desired firmness and traction for quick movements.
When using a 1.5-inch mat, athletes who are working on their skills from a standing position will receive a sure, firm footing. Thicker mats that consist of a softer foam could cause the athlete to sink too far into the material, creating a potential injury hazard.
For martial arts workouts where falls and throws will be common, a thicker mat consisting of a softer foam may be the better selection - especially for beginners. However, EVA foam grappling MMA mats 1.5 inch in thickness will deliver a better all-around performance. In many cases, the grappling puzzle mats will be the primary flooring and extra folding or crash mats are laid down on top for areas where athletes will be learning throws or falls.
Can Puzzle Mats Be Used for MMA Competitions?
A benefit of these 1.5-inch puzzle mats is that they will work equally well for both MMA practice time and competitions. They have outstanding durability, they look great, and they deliver the desired level of traction for athletes of all types.
Organizations putting on MMA competitions and facilities hosting them want to give the MMA athletes the best possible experience.
They want to have a type of flooring that's safe for the competitors to use from a cushioning standpoint, but that's also going to deliver a sure footing. No event organizer wants to see a big match decided because of an untimely slip for one of the competitors on a poor-quality floor.
Puzzle-style mats are highly popular for this use case. Not only is the Grappling MMA Mats product going to give athletes an excellent quality that ensures a fair playing surface for both competitors, but it also is easy to install, saving time and expense.
For facilities that only occasionally host these types of MMA events, having a high-quality flooring that installers can carry out of storage and lay out in less than an hour is a big advantage.
For a busy facility that hosts a variety of types of events, having a type of flooring installers can assemble and disassemble quickly is a significant benefit.
Many of these 1.5-inch martial arts mats have a reversible design, meaning they have different colors on each side. This allows the installer to create designated spaces for warmups or to clearly mark boundaries through the use of the varying color patterns.
How Cheap Are 1.5 Inch Thick Grappling Mats?
Another major advantage of this style of MMA grappling mat is the inexpensive cost per square foot of coverage even in a thick form such as this. EVA foam is notoriously less costly than most other types of athletic flooring.
The Grappling MMA Mats product costs less than $3.50 per square foot of coverage. With a diameter of 30 feet in the octagon and almost 750 square feet of coverage space required, the costs for the flooring can add up quickly. Inexpensive puzzle mats save quite a bit of cost for event promoters or gym owners.
Another 1.5-inch EVA foam option with a reasonable cost is the
Home BJJ Mats
product, which costs less than $4 per square foot. These mats feature interlocking puzzle edges that simplify the installation process.
With a 2-by-2-foot coverage size, some installers may find these smaller tiles easier to install than larger 3.3-by-3.3-foot tiles.
Because of the reversible design of both of these types of mats, installers will receive a better value than with a type of MMA tile that only has one usable side. Should one side of the reversible tile suffer damage, just flip it over and continue using it.
When selecting grappling MMA mats 1.5 inch thick, a few additional configurations are available for purchase. For help with ordering the right number of mats and the best mat for each situation, contact the Greatmats customer service team.