Ares Nava BJJ Wins AGF Phoenix BJJ Championships
By Created: June, 2017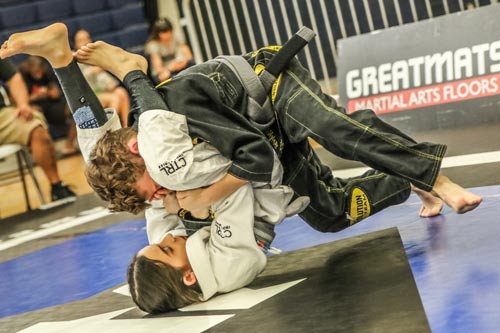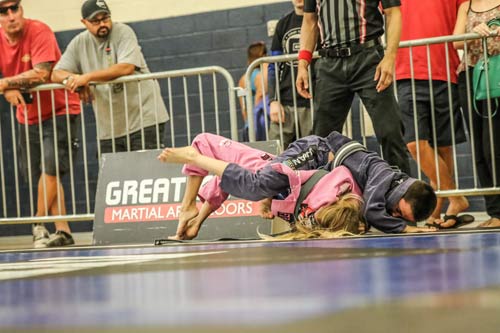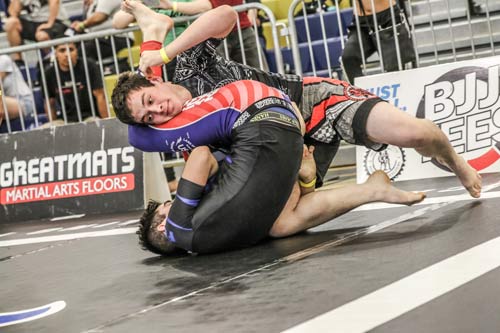 Oct. 6, 2016 - Ares Nava BJJ picked up an Overall Team Title on Sept. 17 at the 2016 American Grappling Federation Phoenix BJJ Championships, held at Desert Vista High School in Phoenix, Arizona.
The Brazilian Jiu-Jitsu academy earned 165 points while winning division championships in the Adult Gi and Adult No Gi divisions. Ares Nava BJJ also placed third in the Kids Gi Division.
GD Jiu Jitsu North Phoenix won the Kids No Gi Division and lost by tie breaker to Gracie Arizona for the top spot in the Kids Gi Division on its way to a second-place overall finish with 129 points.
Caio Terra Association (CTA) wrapped up third place overall with a second-place team finish in the Adult Gi Division and third-place finishes in the Kids No Gi and Adult No Gi Divisions.
Pallaton BJJ was the Kids No Gi team runner up. Boxing Inc edged out CTA via a tiebreaker to claim second in the Adult No Gi Division. Carlos Farias BJJ was third in the Adult Gi Division.
The Phoenix BJJ Championships was a small tournament by AGF standards, with around 200 competitors, but AGF co-owner Chris Carlino said everyone who attended loved the inaugural Greatmats-sponsored AGF Phoenix tourney.
All AGF competitors and spectators are eligible for great prizes after each AGF Tournament and at the end of the season from tournament sponsor Greatmats by entering Greatmats Photobomb Contest. Prizes include Amazon Gift Cards, Greatmats Purchase Credit and a free gym mat.
Guidelines for entry into Greatmats Photobomb Contest can be found at http://www.greatmats.com/martial-arts-mats/greatmats-photobomb-contest.php
To learn more about Greatmats-sponsored American Grappling Federation Tournaments and athletes visit
Greatmats' AGF Tournament Resource Page.
Greatmats will also be honoring Martial Arts Instructors who have served as a positive influence to their students and community.
Nominate an instructor for the 2016 Greatmats National Martial Arts Instructor Award
during the month of October.
Top 10 Overall Team Points
Ares Nava BJJ 165, GD Jiu Jitsu North Phoenix 129, CTA 107, Pallaton BJJ 81, Gracie Arizona 70, Carlos Farias BJJ 69, Atos 58, Boxing Inc 48, Gracie Barra 46, BJJ Revolution 43

American Grappling Federation
Waxahachie TX