How Long Do Horse Stall Mats Last?
By Lisa Hobbie Created: February, 2020 - Modified: October, 2020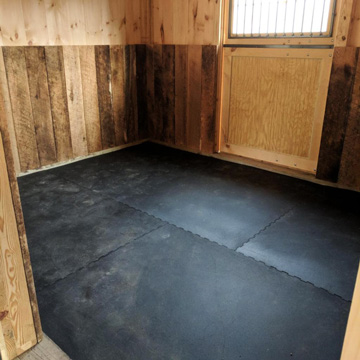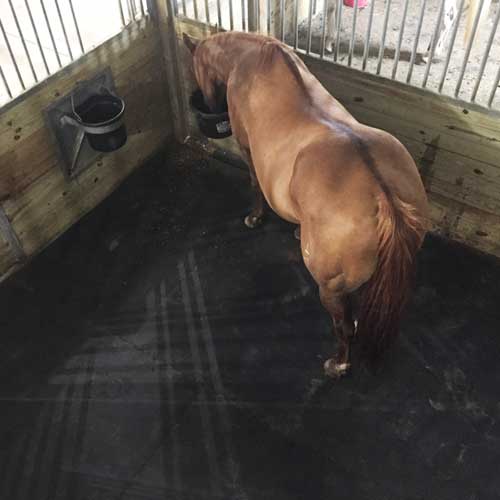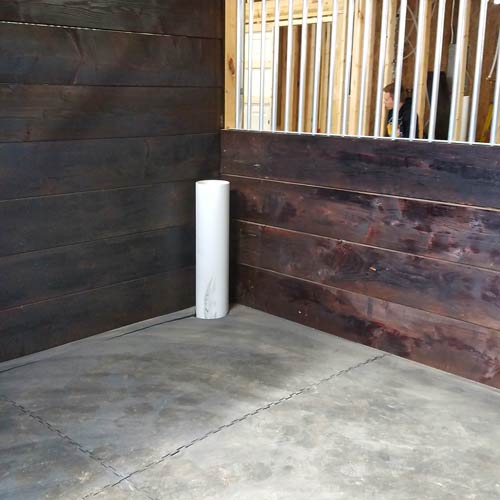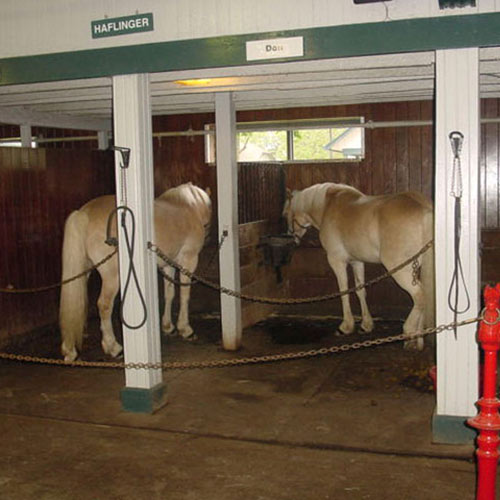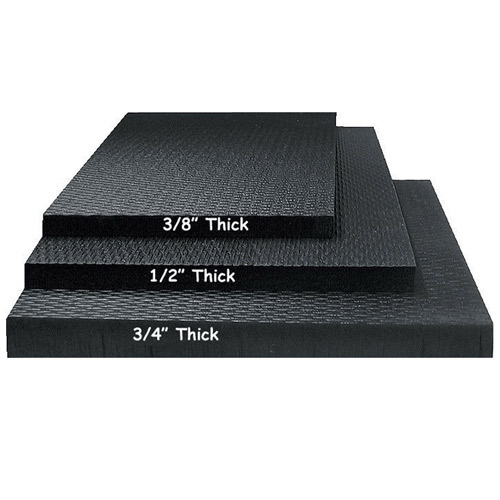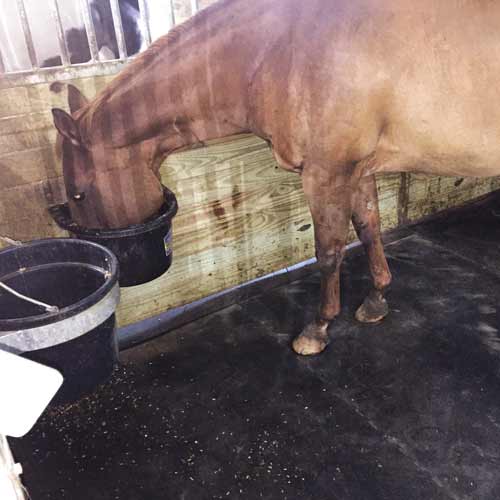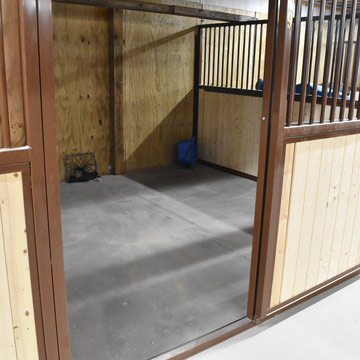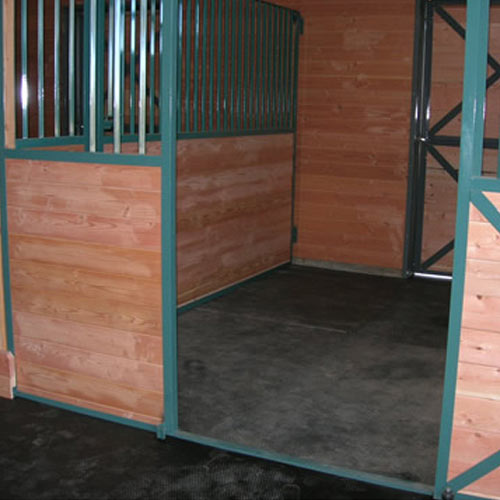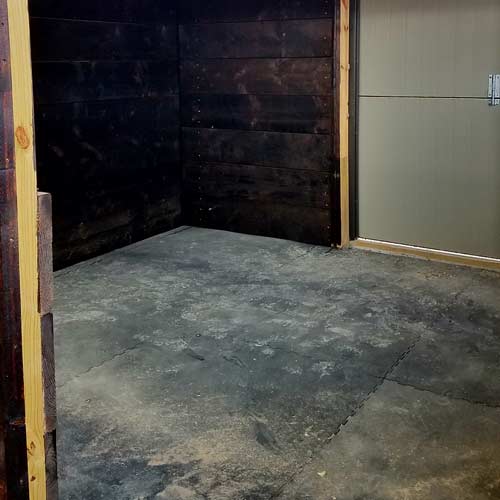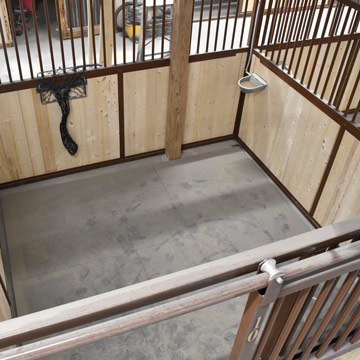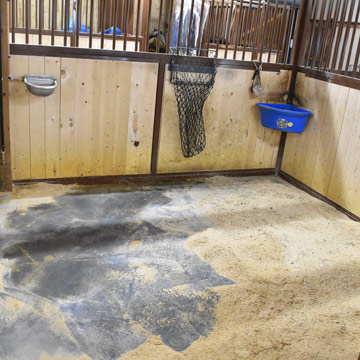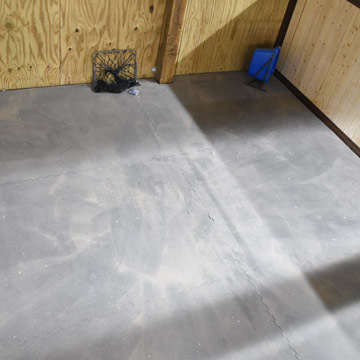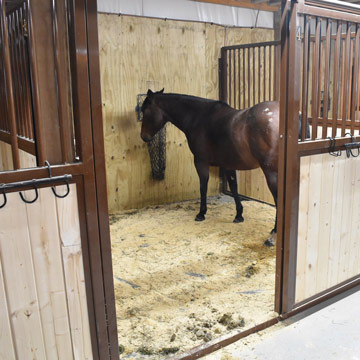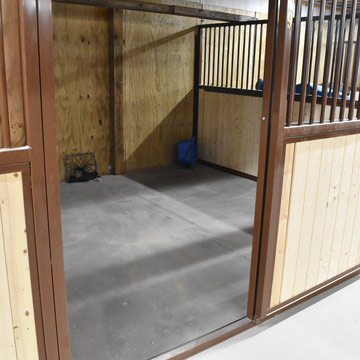 Aside from the numerous standard flooring options at Greatmats, there are a number of horse mat and rubber stall mat products available. Horse stall mats are extremely versatile and economical mats that are typically ½ inch to ¾ inch thick, but some are as thick as 2 inches. Aside from horse stalls, they are often used for horse trailer flooring, stable flooring, run in flooring and more. 
As a general rule, the thicker the horse stall mat, the longer they will last.
Expanding the Lifespan of your Horse Stall Mats
Although horse stall mats are a great investment that you and your horse will benefit from, you may find yourself wondering how long the mats will last. There are a number of things to consider and pay attention to that will help expand the lifespan of your investment, and when you do, your horse stall mats will last for many years!
1. Robust Warranty
Choosing a product that comes with a robust warranty is a great sign that it is designed to last. For example, Greatmats has a durable 3/4-inch horse stall matting sold in 4x6 measurements that is rated for 20-plus years of use in equestrian installations. This is a guarantee that should provide confidence in the quality when you buy this mat. 
2. Choose High Quality
The mats at Greatmats are the highest quality. They will not curl like some others, and they are designed to last. It's always important to use a reputable brand, as not every rubber mat is created equally.  Choosing the right mats will keep your horse safe and comfortable and your stall clean and easy to maintain. Spend time caring for your horse and not your stall. Price is always a determining factor when considering your options, but
quality equine mats are worth the higher price
in the long run.
3. Proper Installation
Completing a perfectly flat installation with no gaps increases the longevity of the mats' lifespan. It's also helpful to install the mat under any door frame, as horses tend to paw at the door area which can cause a mat to lift over time. The process to install these mats is relatively simple, as a layout is usually provided – showing exactly how to position the mats in your space. Mats can be placed over any level, compacted surface. Visit this page for directions on
how to prep your stall and laying and cutting the horse stall mats
.
4. Keep the Environment Clean
The conditions that the mats are installed in will impact the lifespan of your investment. Bedding, waste, etc. getting under the edges of your mats will cause unnecessary wear and tear. Keeping the area clean will not only protect the mat, but will provide a healthier environment for your horse.
Horse stall mats are made from high quality recycled rubber. Vulcanized rubber mats are non-porous, which prevents the growth of fungus and bacteria. They are extremely low maintenance, easy to clean, and feature unmatched durability. When necessary, these mats can simply be vacuumed and damp mopped with a mild soap and water solution. 
Quality Stall Mats from Greatmats
Horse Stall Mat Kits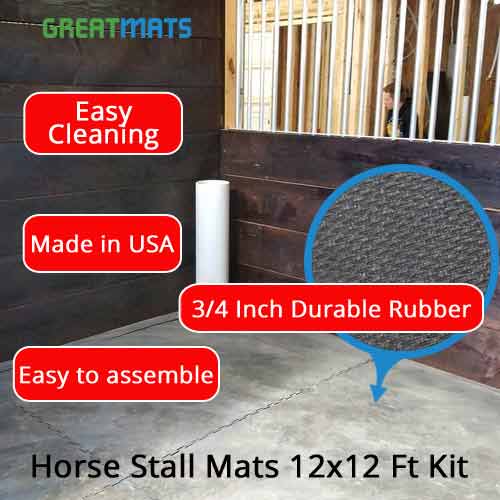 Greatmats
12x12 interlocking recycled rubber mat kits
provide amazing protection for the horse and the floor and walls of a barn, trailer, or stable. Vulcanized rubber stall mats are 100 percent non-absorbent, providing a clean, comfortable and safe environment for the horse that is antibacterial and antifungal. Greatmats stall mat kits come with a 12-year limited warranty and excellent traction. These mats work with all horse shoes, and are resistant to dents and divots caused by pawing, kicking, and swaying. 
The diamond surface provides the traction required for foaling stalls, wash bays, showers, and cross-tie areas. They will not to roll, buckle or curl. These mats are available in many different sized kits, and they will provide the top notch care and protection. 
Portable Horse Stall Mats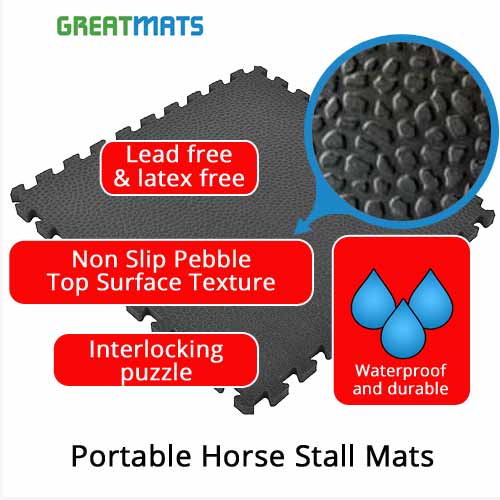 Traditional horse stall mats are made from heavy-duty, recycled rubber. However, horse stall mats that can be easily transported and taken with you to a temporary stall should be lightweight and easy to carry. 
A great option for this scenario is our
portable horse stall mat,
which is a 3/4 inch EVA foam mat that has a fast and easy interlock design. You do not need to use glue, as the mats go together like a puzzle would. This makes it a great option for horse shows, fairs, and exhibits. These mats are waterproof and very durable, with a non-slip pebble top surface texture on both sides and can greatly absorb impact and protect your horse from injury. They offer 4 square feet of coverage with a new lightweight design weight just 2.2 pounds, each.
Knowing which horse stall mat to purchase for your space and understanding what it takes to keep it top notch for years to come may seem overwhelming. Greatmats provides the best in service and quality, and agents are standing by waiting to help you choose the product that is best for your space.
To view all of the equine options at Greatmats, you may visit
https://www.greatmats.com/horse-stall-mats.php
. You will be able to compare the options, read reviews from real Greatmats customers, and get the help you need to best outfit your equine space. Regardless of the horse stall mat you choose, when you buy from Greatmats, you will receive the best quality and warranty that money can buy, providing you with the knowledge that your investment will be utilized for years to come.