How much should I expect to pay for horse stall mats?
By Kyle Schurman Created: July, 2019 - Modified: July, 2021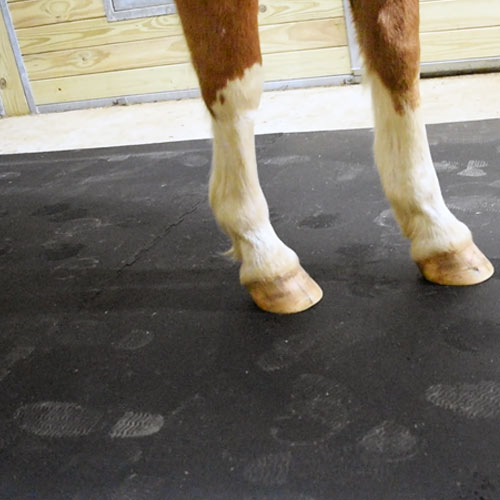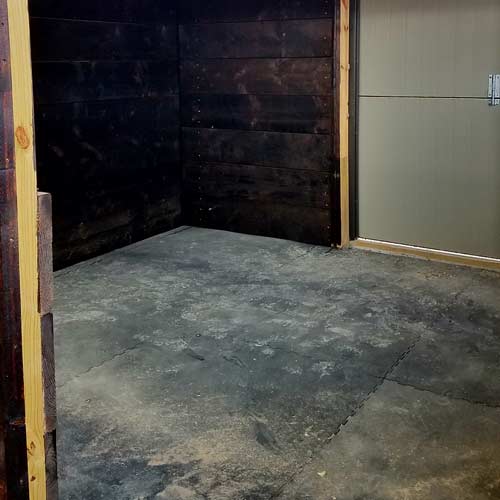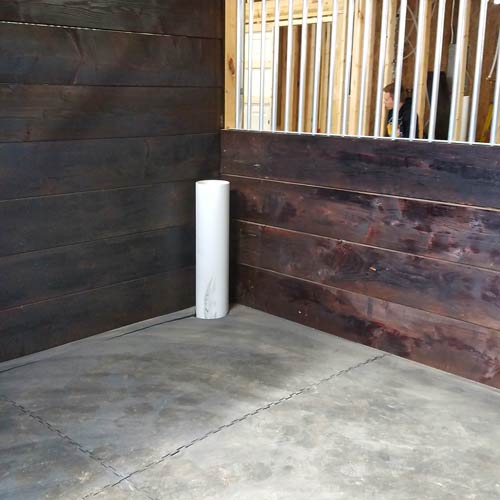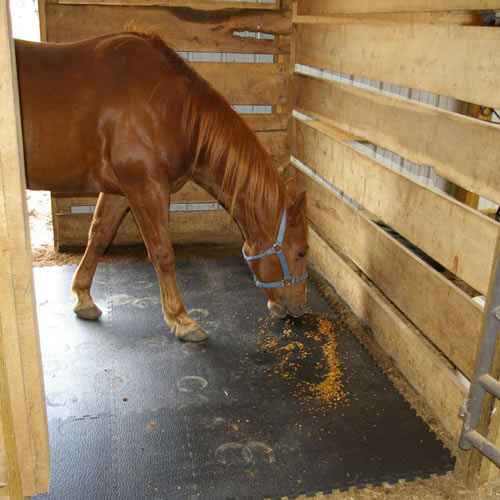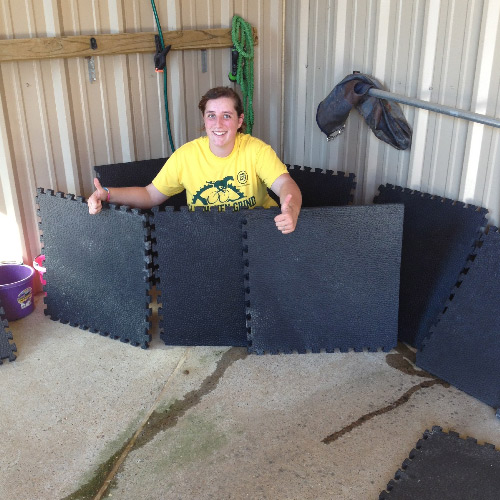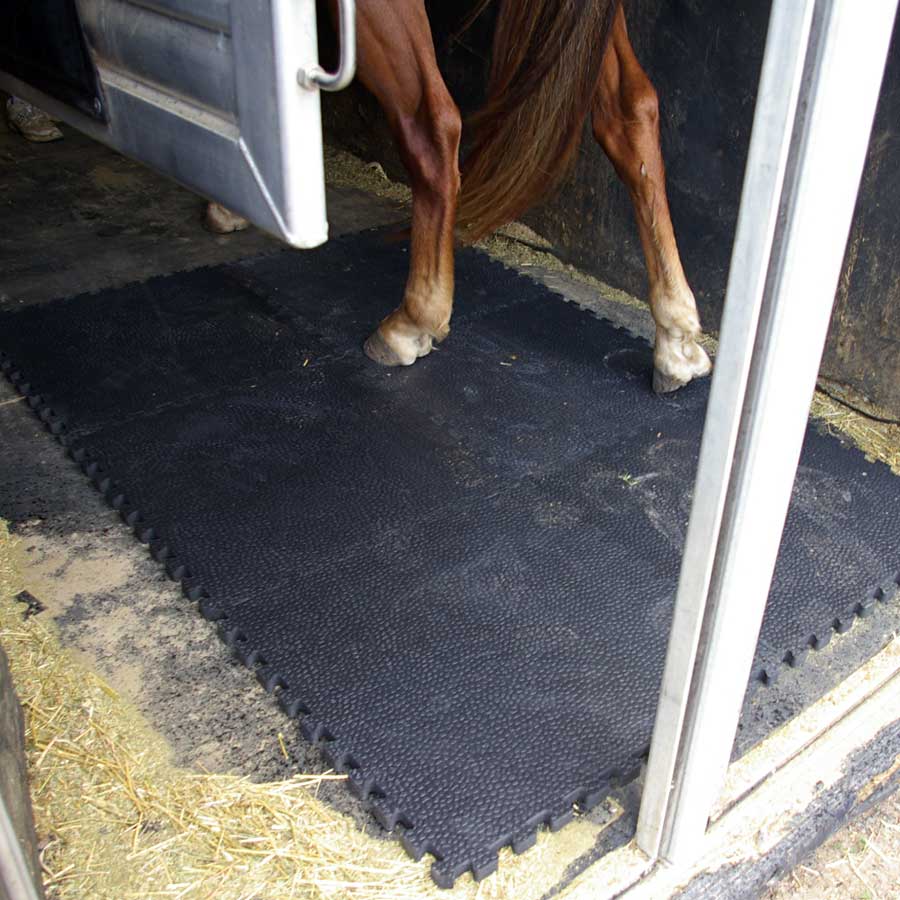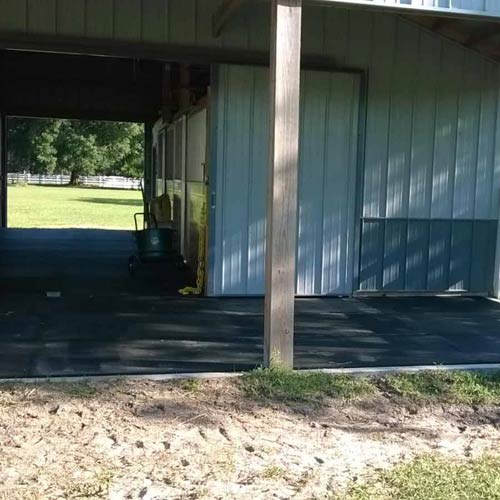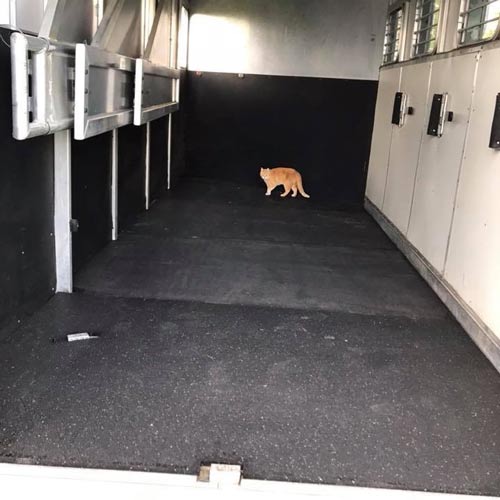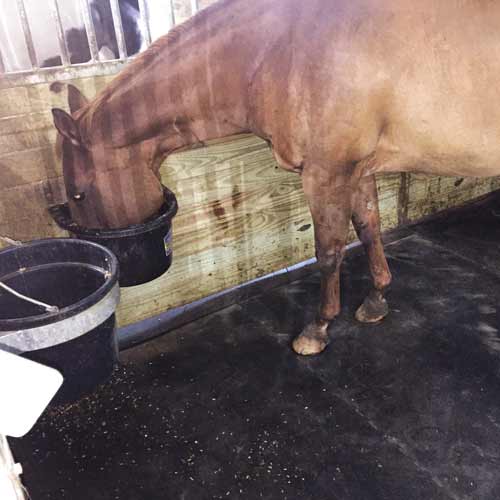 Sometimes, items you use daily have such odd names that you can't remember them easily. For example, you probably use at least two aglets every day. (Give yourself a bonus point if you know an aglet is the hard plastic end of a shoelace.)
There's no such mystery with horse stall mats. These rubber mats are made to hold the weight of a horse in its stall, providing the best footing for the animal and its handlers.
Because of how easy they are to use and how durable they are, however, people can use them for reasons that don't relate to the name. Some people will use them as an underlayment for heavy gym exercise equipment or free weights. Or they can be placed on the floor of a trailer or a pickup truck bed to provide protection and stability.
If you're planning to make use of stall mats for any purpose, continue reading to
learn about some of the different styles available and some of the costs you can expect from Greatmats
, which offers the best quality new horse stall mats on the market. Less expensive mats from other sellers can't match the durability and longevity of products from Greatmats.
Standard Horse Mat Pricing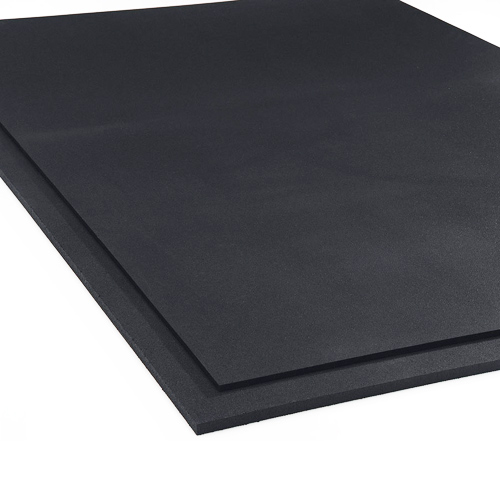 The
most common size and style of mats for horse stalls
measures 4 by 6 feet with straight edges on all four sides. Some mats measure 4 by 8 feet.
The majority of these mats are 3/4 inches in thickness, but some mats have a thickness measurement of 1/2 or 3/8 inches.
Pricing: Expect to pay between $45 and $65 for a high quality 4x6 mat from Greatmats with 3/4 inches of thickness. Mats measuring 1/2 or 3/8 inches in thickness will be a little cheaper. Horse stall mats of 4x8 feet will cost $65 to $85.
If you would like a two-sided mat, which has a flat side and a wire mesh textured side, you can expect to pay a little more than the maximum amounts listed above.
Interlocking Stall Mat Pricing
With
interlock horse stall mats
, you can create a larger coverage area than the standard mat. Or you can occasionally add an extra mat to an existing area, expanding the coverage whenever required.
Interlocking mats have tabs and slots on at least one edge of the mat, so you can tightly connect another mat to it, doubling the coverage area. The puzzle edges are cut with water jet precision, which ensures a tight fit. This makes the interlock mats safer than pushing two straight edge standard mats together to create a larger coverage area, as those standard mats may slide apart under the weight of the horse.
Some interlock mats have straight, finished edges on one or more sides and the puzzle style edge on the others, meaning you can connect only a defined number mats together. Others have interlocking edges all the way around the rectangular mat, allowing you to connect as many mats together as you desire.
Pricing: You can purchase interlocking horse stall mats from Greatmats for $55 to $85 per 4x6 mat.
Stall Mat Kit Prices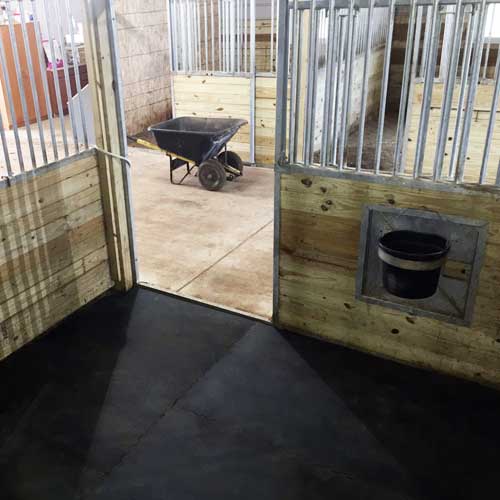 Some people like the idea of a
horse stall mat kit
, as it allows customers to select the desired size up front and have all of the pieces in one package. A kit typically consists of interlocking pieces.
Rather than handling a huge mat that is extremely heavy, customers can use smaller, more manageable pieces to put the kit together, while still gaining the large coverage area required. With a kit, the layout will result in outer edges that are straight, meaning you don't have to cut them to create a finished edge.
Pricing: Greatmats offers kits in a variety of sizes, including some as large as 16 by 20 feet or 12 by 26 feet. You can expect to pay $250 to $400 for a kit with 100 to 150 square feet of coverage area. Kits of 150 to 200 square feet will cost $400 to $650. Kits between 200 and 320 square feet will cost $650 to $1,100.
Portable Stall Mat Prices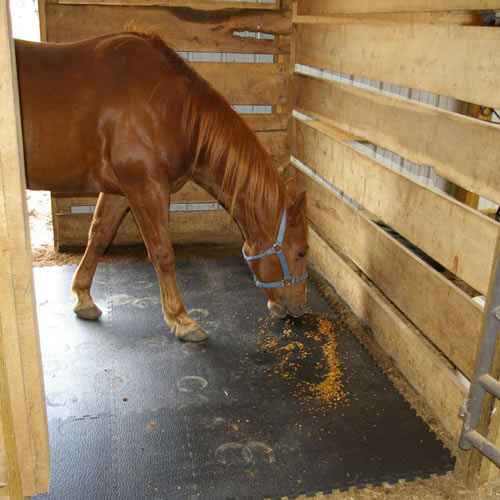 Some people need rubber horse mats they can take with them anywhere. Greatmats serves this market with
portable mats
.
They commonly measure only 2 by 2 feet, so they have much less coverage area than other options for horse stall mats. Yet, they're also much lighter in weight, meaning one person can carry a single mat.
The portable mats feature an interlocking puzzle edge, so you can connect multiple mats together to create the exact size of coverage you require. These mats typically have 1/2 or 3/4 inches of thickness, just like standard mats, so they will stand up to the weight of the horse.
Pricing: A portable mat from Greatmats would carry a price of $8 to $18 per mat.
Another style of portable horse stall mats utilizes a rubber ring mat design. These mats have perforations in them, making them ideal to use in wet areas, such as wash bays. Excess water drains through the mat, instead of pooling on the surface.
Pricing: Greatmats offers 3x3 ring mats that measure 5/8 inches in thickness for $15 to $25 apiece.
With any style of rubber horse mat, you also may be able to save some money with a volume discount by ordering multiple mats at one time.