What Products Can You Use To Workout On Carpet?
By Lisa Hobbie Created: November, 2021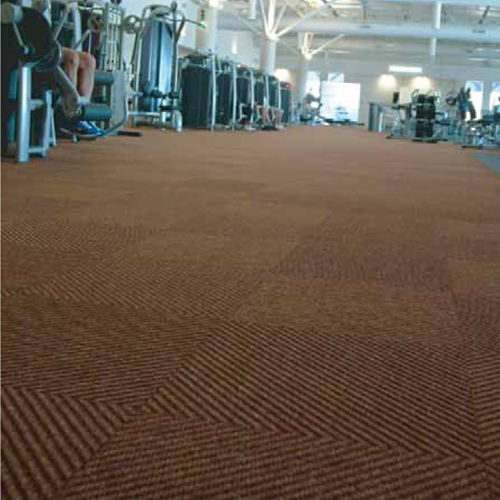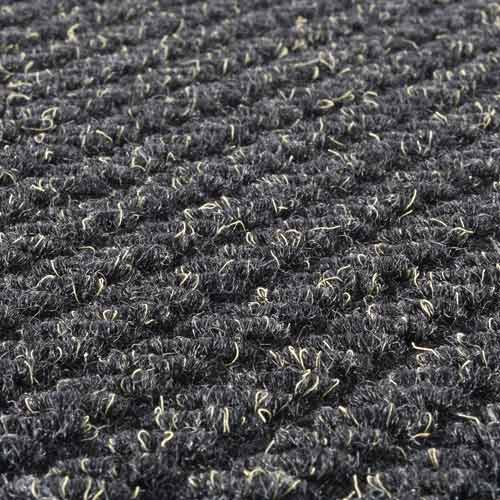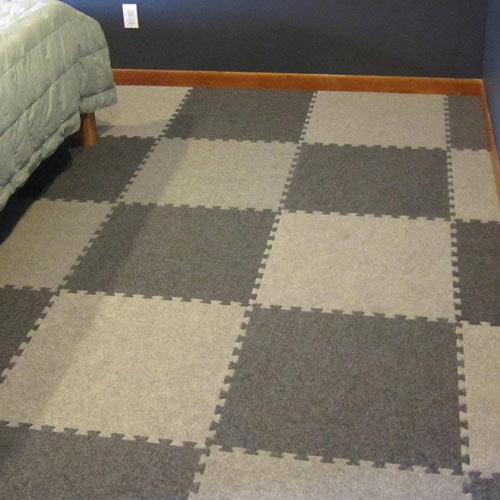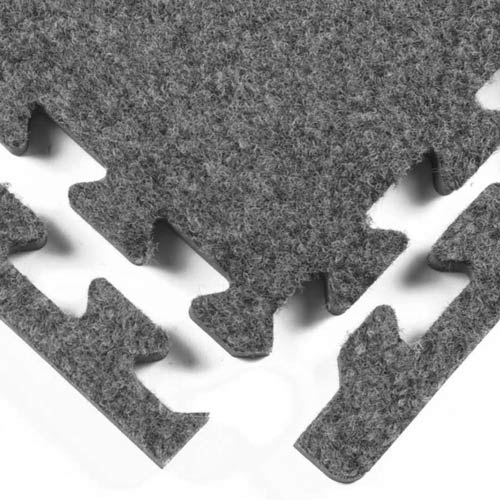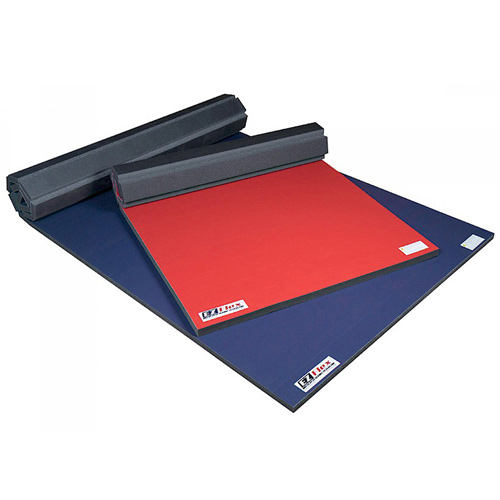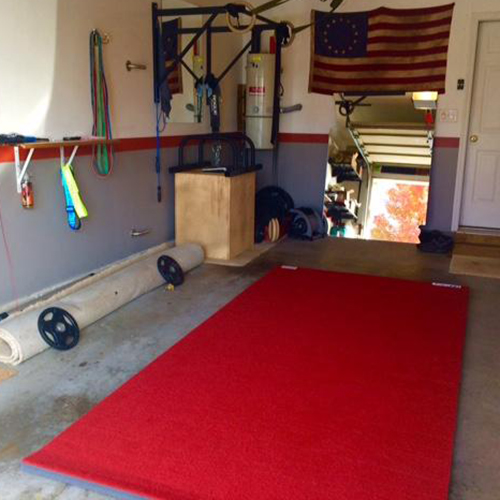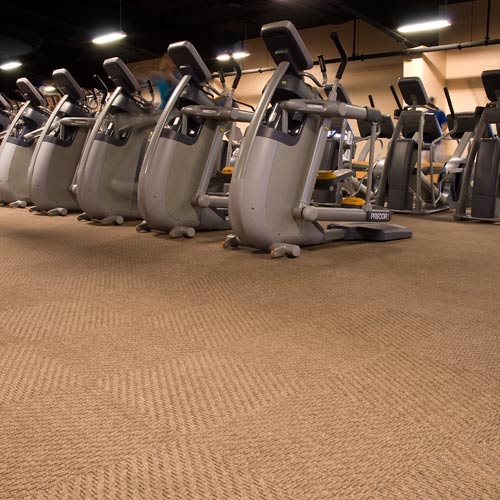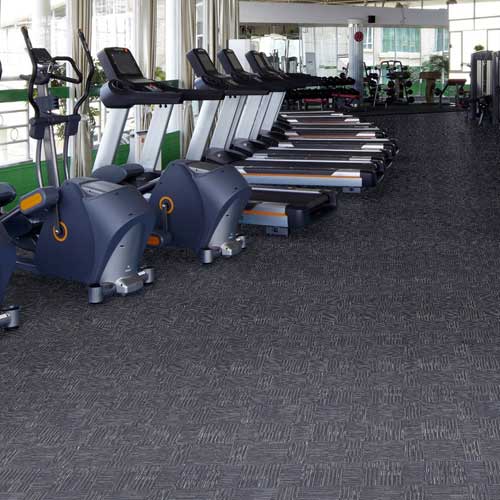 Although some carpet may be difficult to work out on, if it's overly plush or high pile, there are workout carpet options that work wonderfully.
Workout carpet from Greatmats is designed to use in home or commercial settings, and it can go under workout equipment, or, it can be used as a mat or pad to do yoga and other floor exercises on. Athletic shoes or barefoot workouts are suitable for these products, and they can be installed in an entire room or building, or, in a portion of a room that will be used for workouts, foot work, and more.
Of the workout carpet products available at Greatmats, the following 5 are among the best:
Whether you want a carpet tile product or a roll-out mat, one of the 5 featured products will work well for you. These products will offer support without too much softness, preventing fatigue and rolled ankles, they are easy to clean and maintain, and they offer a number of excellent features and benefits that users will enjoy and appreciate for years to come.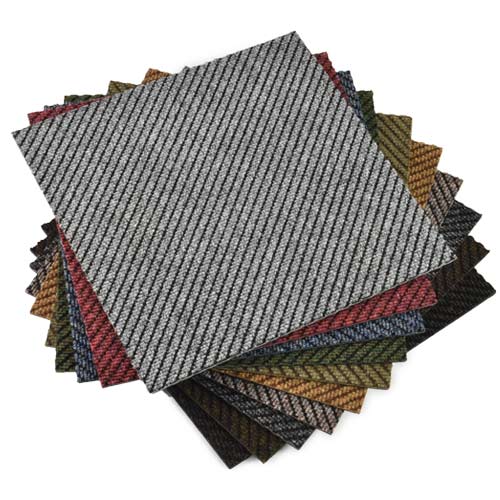 Dominator LP Gym Carpet Tiles offer a 100 percent solution dyed polypropylene product that is permanently anti-static and features Bitumen backing.
These durable workout carpet tiles have a pile weight of 39 oz. per square yard. The non-woven diagonal ribbed system boasts superior versatility, durability, style, and practicality. It is easy to fit and install, and it is suitable for gym and pro athletic floors. It comes in many shades of red, gray, green, and brown.
This is the best gym carpet tile for weight rooms.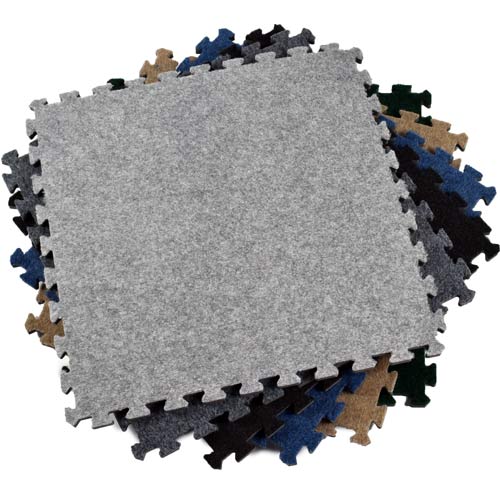 Royal Interlocking Carpet Tile offers the cushion and warmth of traditional carpet in a product that you can easily workout on. The carpet tiles easily interlock for a fast and easy installation, and once in place, offer a surface that is non-absorbent or waterproof.
These carpet tiles help to prevent the growth of mold and bacteria. They feature a closed foam base topped with durable carpeting, and they stand up to heavy foot traffic, fitness equipment, and furniture. It's an odor-free product that is easy to clean, comfortable, anti-fatigue and insulative.
Use this carpet for bodyweight exercises or home indoor basketball flooring. This is one of the most comfortable workout carpets for the skin.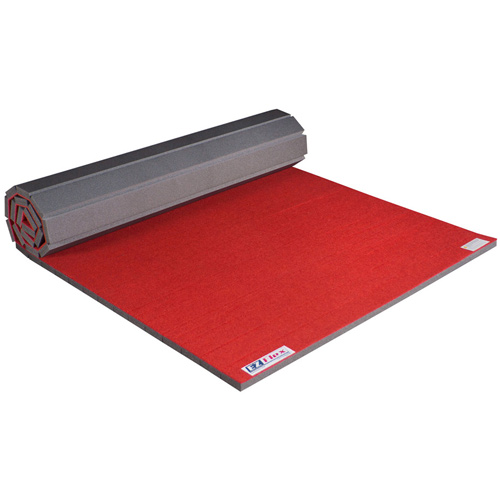 Home Cheer Mat 5x10 Ft x 1-3/8 Inch is a great option if you want a roll-out, temporary, or portable gym workout carpet option. It's a 5x10 mat that is simply unrolled and laid flat to use for a myriad of workouts and exercises.
This option is made in the USA from high performance sports foam and a durable, needle punch carpet top. It's lightweight and portable and can be used for temporary outdoor practice or workout spaces where cushion is needed. Be mindful not to place these mats over sharp objects or wet ground, or expose them to direct sunlight for extended periods of time as they are not UV treated. The mat can also absorb liquid spills, so be careful there.
This is the best workout carpet product for areas where falls can be expected.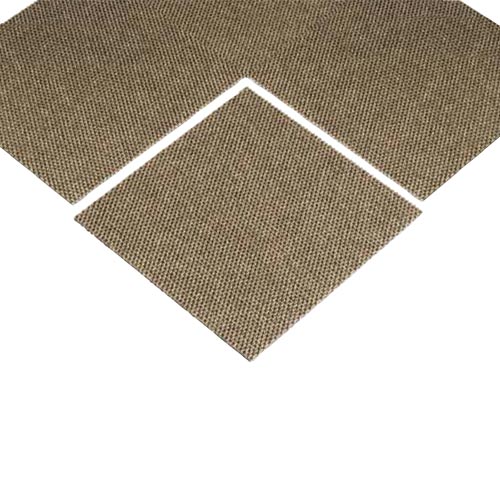 Calypso Heavy Duty Carpet Tile is a dimensionally stable carpet product that will not shrink or curl. It's dimensionally stable, and it provides the appearance of luxury carpet. This would be a great choice if you're working out in a space also used for other purposes, because it's suitable for just about any environment.
These heavy duty carpet tiles are perfect for high foot traffic areas and commercial settings. The special ribbed design draws out dirt and moisture to prevent tracking it throughout a space - keeping your gym nice and clean.
Place this carpet tile in gyms utilizing exercise machines and other stationary fitness equipment.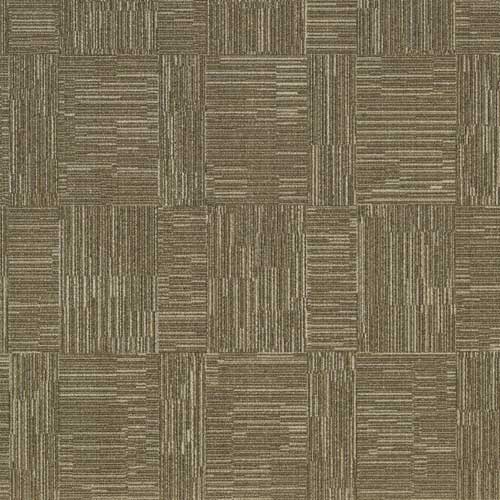 Fine Print Carpet Tile is a workout carpet that offers support, cushion, and noise reduction. Perfect for high traffic spaces, it can be installed and removed individually or in sections.
This commercial grade carpet looks great and performs really well. It's available in unique designs and colors, it's versatile, and it's a breeze to clean and maintain. It even has an attached cushion that features a waterproof barrier between the carpet and pad.
This is another great carpet tile for workout rooms with equipment such as stair climbers, ellipticals, treadmills and exercise bikes.
Greatmats - For Carpet Flooring and more!
Having appropriate flooring in place in a workout space or gym is a key aspect of training and exercising. Comfortable, high quality floors help fitness enthusiasts get the most out of their workouts while building strength, flexibility, and confidence - without worrying about damaging the subfloor - or their bodies.
The top notch flooring products featured here are among the best available anywhere. They are durable, versatile, and high performing. They are easy to install, and they are a breeze to maintain.
If you have questions about these products or need help deciding which one is the perfect solution for your space, just reach out to the team at Greatmats. They can provide you with all of the information you need to feel confident in your purchase.
For more on this topic please review our
Carpet Tiles
product page.