Installing Rubber Flooring Over Radiant Heat
By Paige Cerulli Created: December, 2021 - Modified: April, 2023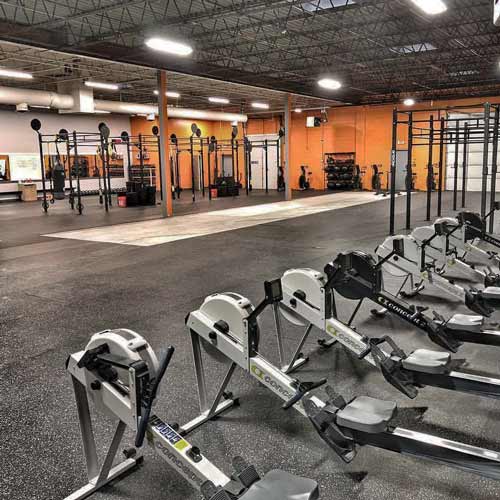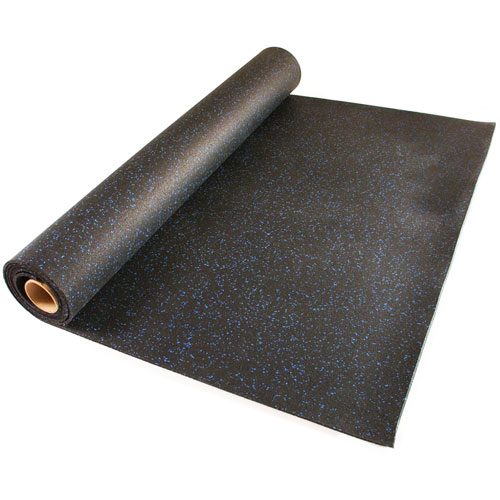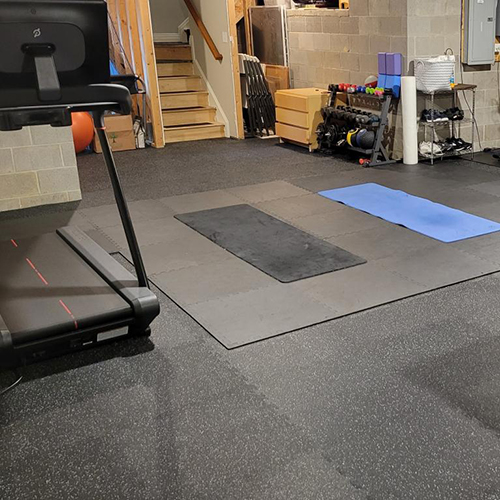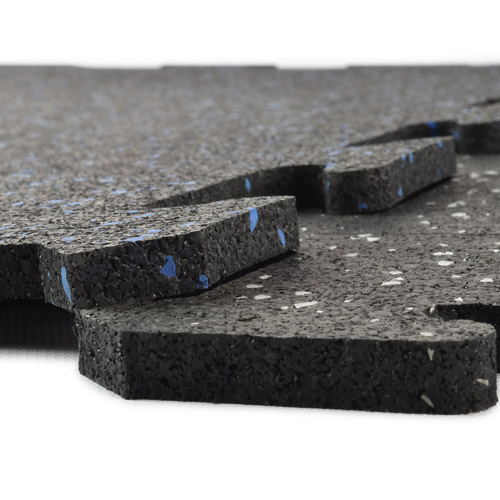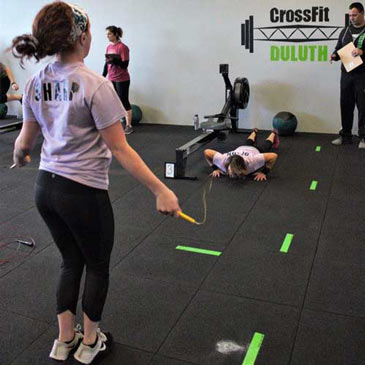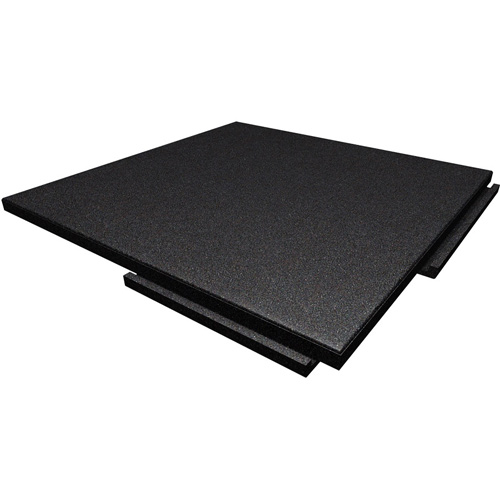 Rubber flooring is a highly durable option that's also comfortable underfoot. Even better, rubber flooring can be installed over radiant heat, so you can still enjoy your underfloor heat system while also enjoying the benefits of this flooring.
The Benefits of Installing Rubber Flooring Over Radiant Heat
When you consider the many benefits that rubber flooring offers, it's easy to see why combining it with radiant heating can make for an ideal setup. Rubber is one of the more durable flooring types that you'll find, and most rubber can withstand significant foot traffic and wear and tear and even impact.
The strength of rubber tiles and mats also makes them an ideal choice for many settings, including gyms, basements, warehouses, industrial applications, commercial settings, and more. Many thicker rubber flooring products can withstand significant weight, including the weight of gym equipment.
Rubber's performance can enhance the comfort of many settings. Its shock and sound absorption properties help to protect a concrete subfloor while creating a more enjoyable space.
Best of all, rubber flooring is well-suited for most radiant heating systems. Most rubber flooring has an R value of around 2, which will allow the heat of your subfloor to radiate through the rubber flooring.
Rubber is also highly durable, meaning it can help to protect your heated subfloor. Rubber flooring can provide critical protection to your heating tubing, maximizing the system's lifespan and buffering it from traffic and wear and tear.
How to Choose the Right Rubber Flooring for Installation Over Radiant Heat
Before installing rubber flooring over radiant heat, think carefully about the type of flooring product that's right for your needs. Rubber flooring is available in many dimensions, styles, thicknesses, and even colors, all of which can affect its performance.
Rubber mats, tiles, and rolled rubber
can all work with radiant heat. However, each option offers some pros and cons.
Rolled rubber is one of the lower cost options, and it's ideal for installation in larger spaces, like across entire rooms. Rolled rubber eliminates any seams, and it tends to heat up quickly (due to being one of the thinner options) to help warm the entire space.
Rubber mats can be easier to install than rolled rubber, but they also usually have enough weight to keep them securely in place. Mats tend to be a better choice for smaller ground level areas. They are still large and heavy enough to make carrying up or down stairs a challenge.
Rubber tiles also work with radiant heat, but they result in many seams throughout the room. If the tiles contract and expand in varying temperatures, this could cause their interlocking system to temporarily buckle, though this rarely occurs.
Rubber tiles offer a distinct advantage when it comes to installation. Their interlocking design makes them easy to install, and if you don't use glue, then you can remove and replace any worn tiles in the future, making it easy to maintain the floor.
This is the best option for spaces that are either very small or when the flooring will need to be carried through narrow hallways or staircases.
To determine which product is right for your needs, think about the space you'll be installing the flooring in and the installation method that's best for your needs. Many of these products offer an easy DIY installation, but you may desire a permanent installation for industrial or commercial applications.
Keep in mind that the flooring's thickness affects how it works with your radiant heat system. Thinner flooring products tend to heat up faster and more thoroughly, while thicker products take longer to heat up but offer more durability.
When you're buying any rubber flooring product, be sure to pay attention to the strength of its odor. Some products are really intended only for outdoor installation, or for installation in large areas where the stronger odors can dissipate. This is generally the case for large rubber horse stall mats.
Other rubber products have less of an odor, making them better for indoor installations. When you plan your installation, it's always a good idea to leave a few days for the room to ventilate before you have to use it.
Tips for Installing Rubber Flooring Over Radiant Heat
When you install your flooring over a substrate that includes a radiant heating system, it's important to turn the radiant heat off 48 hours before the installation. Make sure that the heat remains turned off during the entire installation process.
During the installation, follow the instructions of both your rubber flooring and your radiant heating system.
Once you've installed your flooring, you can turn the radiant heat back on 48 hours after completing the installation. Gradually increase the thermostat to reach normal operating temperature over the course of 24 hours.
It's important to avoid making any abrupt changes in your radiant heating temperature. Instead, make these changes gradually and ensure that your system never exceeds 85 degrees Fahrenheit.
Installing rubber flooring over radiant heat can help you to get the best results out of your electric or gas system. Whether you're looking for a solution for your residential or commercial space, rubber flooring can be an ideal choice.
Contact the Greamats customer service team with any questions. We're happy to help you find the right product for your flooring project.