How To Use Greatmats Floor Plan Designer Instructional Video
By Greatmats Staff Created: July, 2017 - Modified: July, 2021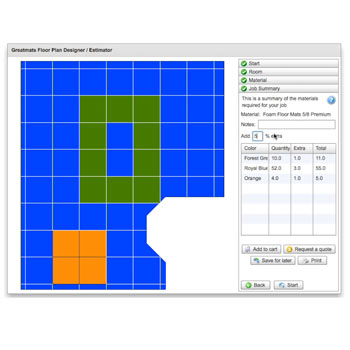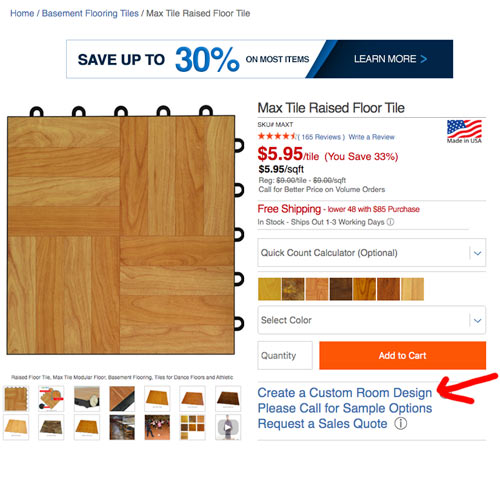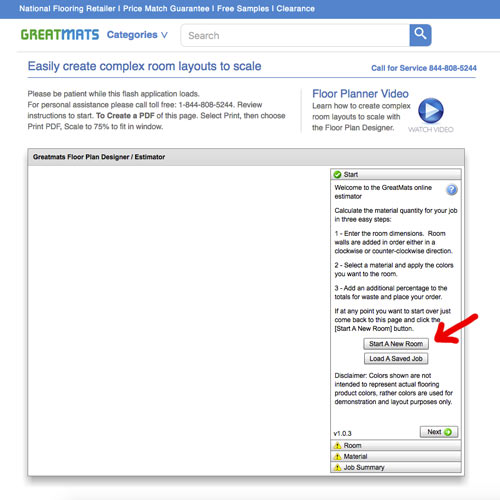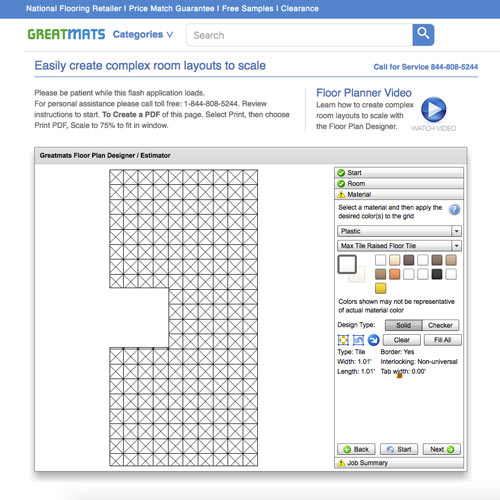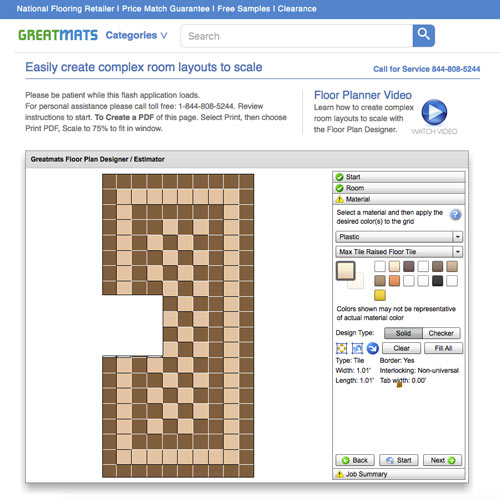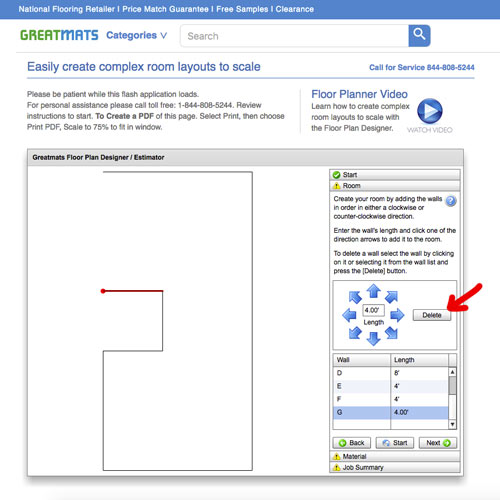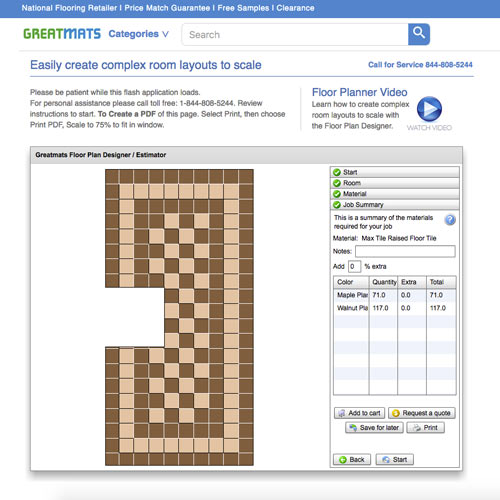 Create complex room layouts with using using Greatmats Floor Planner.
To start the floor plan designer, first we're going to migrate to the product page that you would like to create a layout for. Find the product page and then click on the link ''room designer.'' This will load the shockwave application. You can read the instructions here. First thing to do is start a new room. Enter your first measurement in decimal feet. Then select a direction. Enter another direction and pick a dimension. Continue until you have outlined the shape and size of your room. If you have some odd shapes, you can try to close the room by clicking ''next.'' It will give you some options and you can pick the one that seems to work best.
You have options to move the grid around. You can also use your select or option button on you keyboard to grab the put it wherever you'd like. You can start choosing colors and fill in where you'd like each color. Or you can choose ''fill all,'' with ''solid'' or ''checkerboard.'' If you want checkerboard, make sure to choose two colors.
If you need to go back and modify anything, you'll need to delete lines and replace. You can build out closets or other unique aspects to your room. Once you have your colors selected and your grids in place, you can go to next and it will tell you the color(s) and quantities you need. Screen capture the image to save your design.
You can request a quote at this time. It will send the product, color and quantity to our request a quote form on Greatmats website. Add to cart is a similar function that adds the product, colors and quantities to your cart.
Call for assistance at 877-822-6622.