How To Make A Modular Basketball Dribbling Mat
By Paige Cerulli Created: June, 2022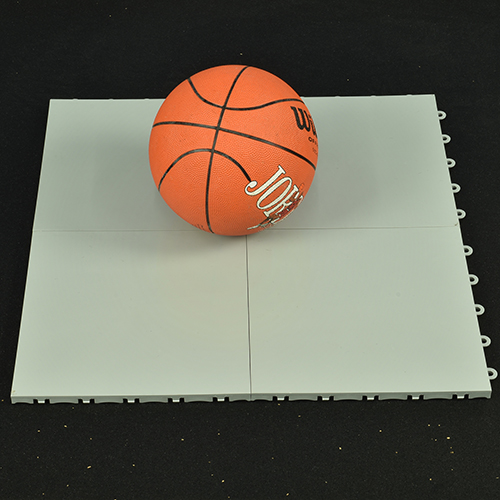 Whether you have a child who wants to learn to play basketball or are looking to perfect your game, adding a modular basketball dribbling mat to your home can help you to get in the practice that you need. Fortunately, creating one of these mats is an easy, simple process that you can accomplish yourself.
Benefits of a Basketball Dribbling Mat
Installing a dribbling mat at your home means you and other basketball players can get in some practice anytime that you want. The mat creates a small space where you can work on your dribbling skills and your footwork training, and it doesn't require the installation of a full court.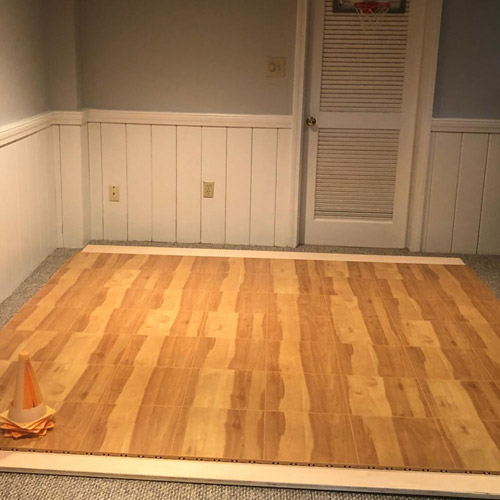 Since the mat is small, you could install it indoors or outdoors. Depending on the space you have available, you might put the mat in a basement, garage, driveway, or even in your backyard.
Before you design your dribbling mat, it's important to consider where you will be using it, as well as how large you want the mat to be. Your budget will also factor into the products that you decide to use.
How to Make a Modular Basketball Dribbling Mat
Before you create your mat, you will need to decide which products are right for your needs. At Greatmats, we have many
modular court tiles
that will give you the convenience of a portable, temporary mat.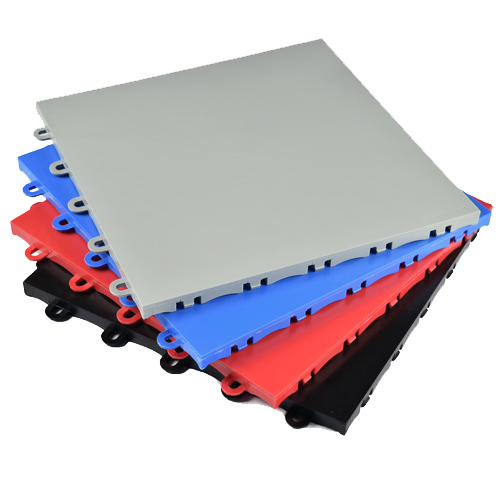 One of the most affordable snap together tiles suitable for dribbling is our Court Floor Tile Flat Top. The tile costs just under $5 each and features an interlocking and removable design that allows for repeated installations.
The tile can be used for athletic sports floors and can even be painted with lines, which can enhance your drills practice. It features a raised base that allows air and moisture to flow under the tile, so you can use it in damp environments like basements and garages.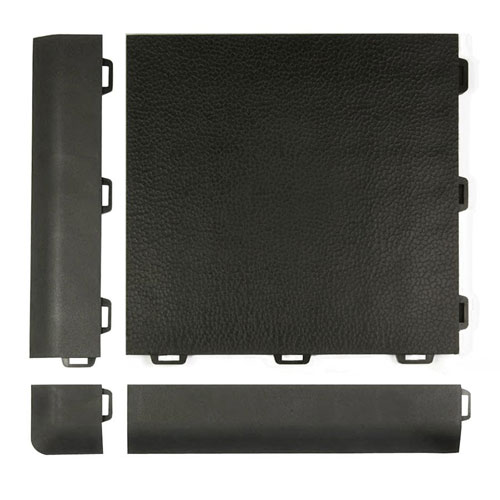 A step up from the Court Floor Tile Flat Top, the StayLock Tile Orange Peel tile features an upscale designer look with a durability similar to rubber. This tile features a foam-like cushion, so if you plan to spend hours working on drills, you'll stay more comfortable.
This tile is waterproof and suitable for use in basements and home gyms. It also features a pop-together DIY installation.
As a bonus, these tiles are made of recycled content, so they're an eco-friendly choice.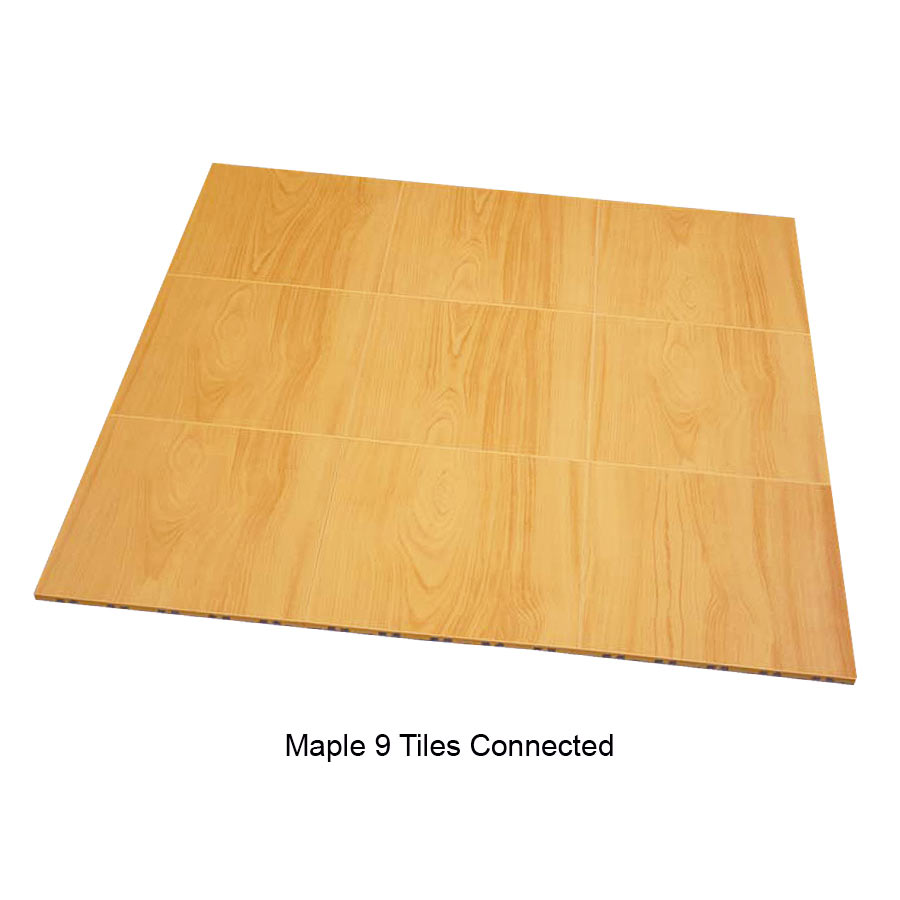 If you want your dribbling mat to have the look of a real basketball court, consider using the Max Tile Raised Floor Tile. These tiles are waterproof and available in several finishes that closely resemble real wood.
These tiles feature tab and loop connectors that hold them together tightly, and they can be repeatedly or permanently installed.
The tiles have been UV treated, so you don't have to worry about sunlight damaging or fading them. They're available with a finished border system, so your mat can have clean, finished edges.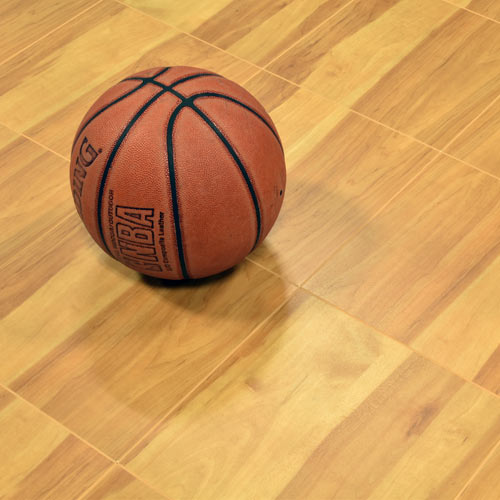 The Basketball Court Tile Gym Floor Pro tiles also feature a realistic hardwood look. They're ideal for indoor use and feature a convenient snap together installation.
These tiles feature a wear layer that resists scuffs and stains to maximize their durability. They can be painted with lines, so you can customize your dribbling mat with markers and lines for all of your drills.
You can also order border pieces for these tiles, which will allow you to create a mat with finished edges.
If you don't see quite what you're looking for here, remember that Greatmats has many other sports tiles available, too. Please contact our customer service team; we would be happy to help you find the product that's just right for your dribbling mat.
Completing Your Basketball Dribbling Mat
Once you choose the flooring product that you plan to use, you may want to consider installing a rubber underlayment under the tiles. A rubber underlayment can help to reduce noise and vibration, and it also offers some cushion and shock absorption to make the mat more comfortable as you use it.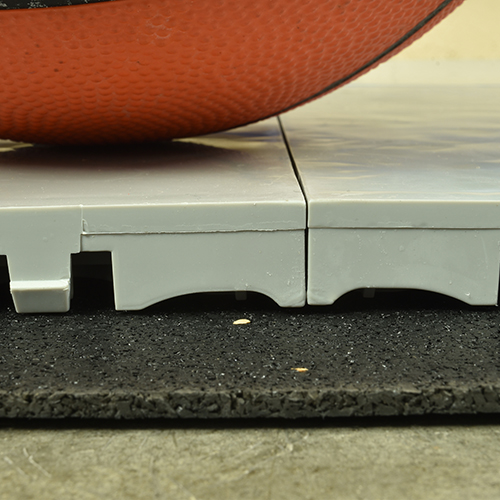 We offer many rubber roll options that are ideal for use as underlayments. You can order many of these products by the foot, so you can choose exactly how much underlayment you use to save money and stay within your budget.
As you order your flooring products, you may want to order a few extra tiles. You could potentially expand your mat as you improve your skills and want more space, or you could keep the tiles on hand to replace any tiles that become heavily worn.
When you're ready to install your mat, you may need to do some site preparation, particularly if you're performing an outdoor installation. Be sure that you start with a flat, level surface, and refer to the installation instructions of the product you're using to ensure that you're using the right installation method.