How To Cool Artificial Grass
By Lisa Hobbie Created: June, 2021 - Modified: August, 2023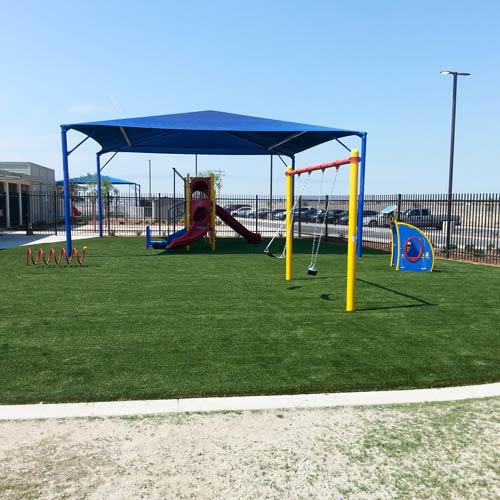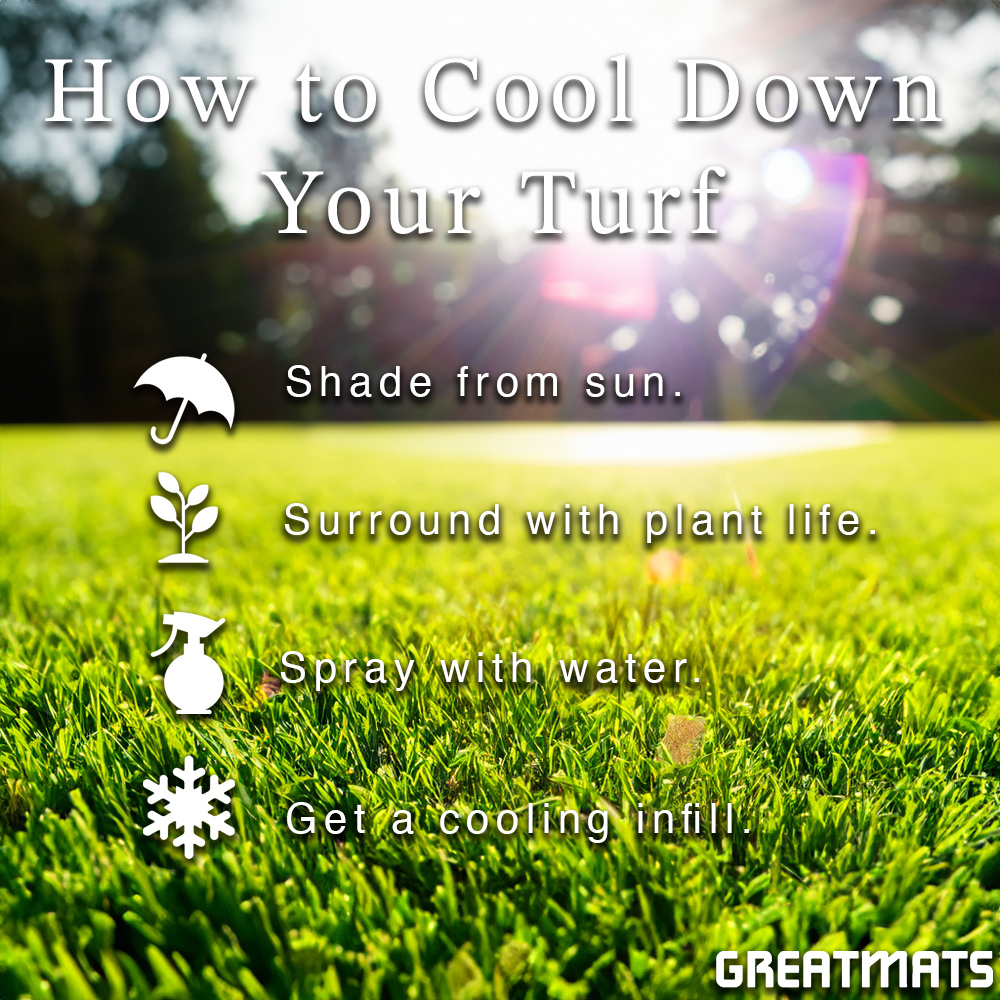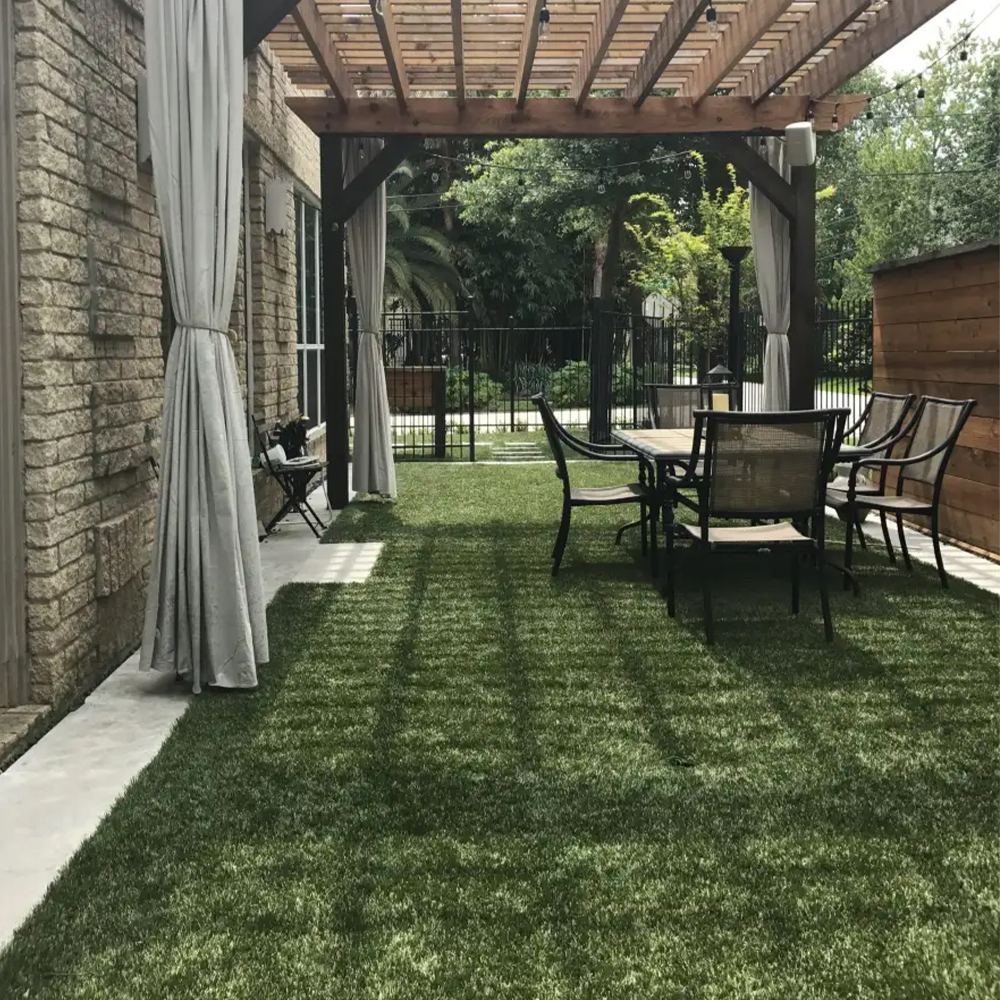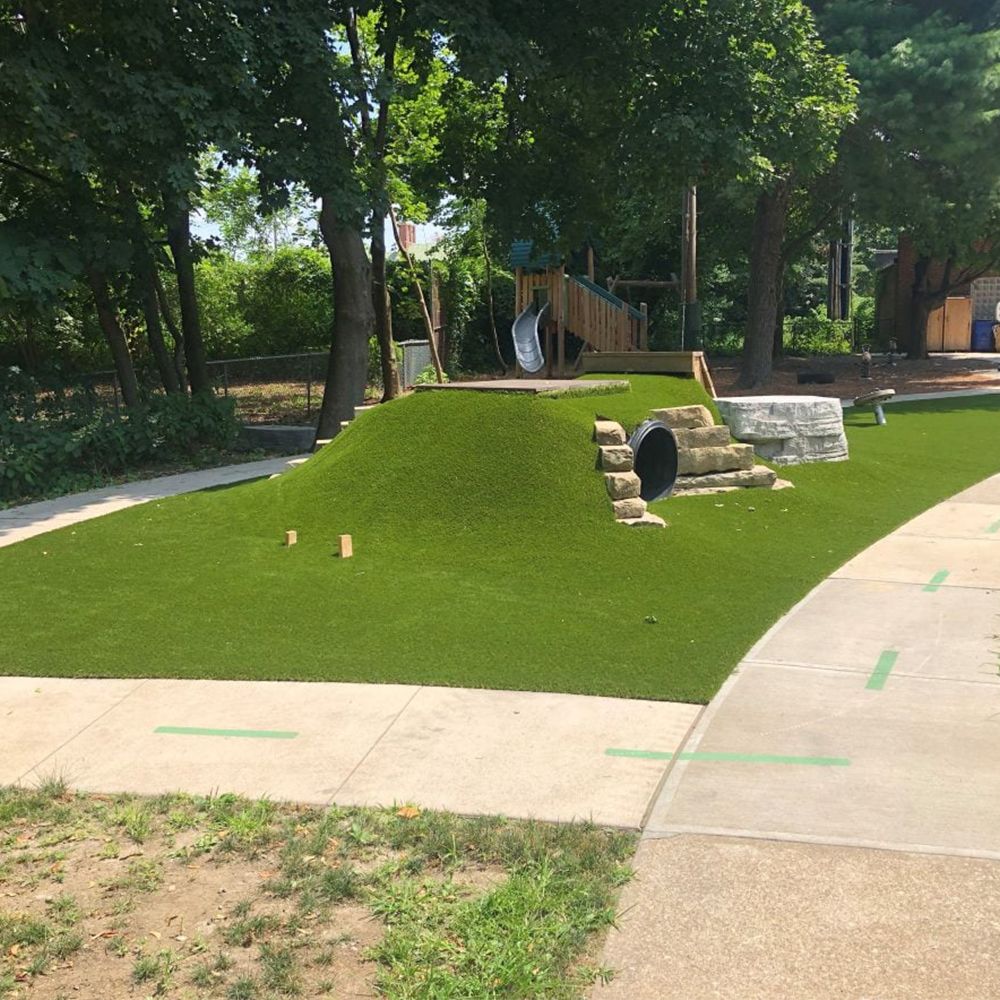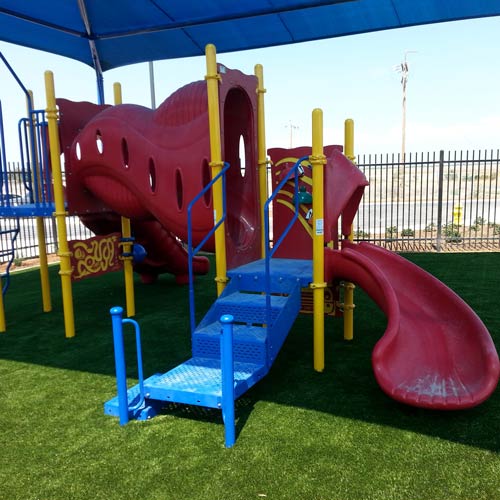 Although there are so many benefits to artificial grass, one of the slight potential drawbacks is that it can sometimes be hotter than real grass on those hot summer days. Similar to how dark clothes absorb more thermal heat from the sun than light colored clothes do, turf can also absorb and hold the heat more than natural grass does.
Although this is true and unavoidable for many turf products, there are ways to cool down artificial grass turf.
Prevention
Lighter-colored turf: Lighter colored turf will help to keep it from heating up. Especially if you are using turf for a playground or athletic field, consider using a different color.
Lighter-colored infill: If you haven't yet installed the artificialgrass, you can select a lighter color of infill or non-rubber infill. This will help keep the turf temperature down.
Cooling Down
Use water: The easiest and quickest way to cool down your artificial turf is to use water. Use a sprinkler or hose to rinse your turf off with cool water to instantly reduce the temperature.
Add shade: You can cover all or portions of your turf. Install awnings or shade sails to offer a shady place to still enjoy the lawn or playground. You can plant some trees, which would provide constant shade. Plus, the natural photosynthesis and transpiration process from trees help to provide a cooling effect on the area.
Even though the turf may get hot, it will also cool down quickly. If you purchase one of our most popular artificial grass products, it will respond really well to any of the cool down techniques.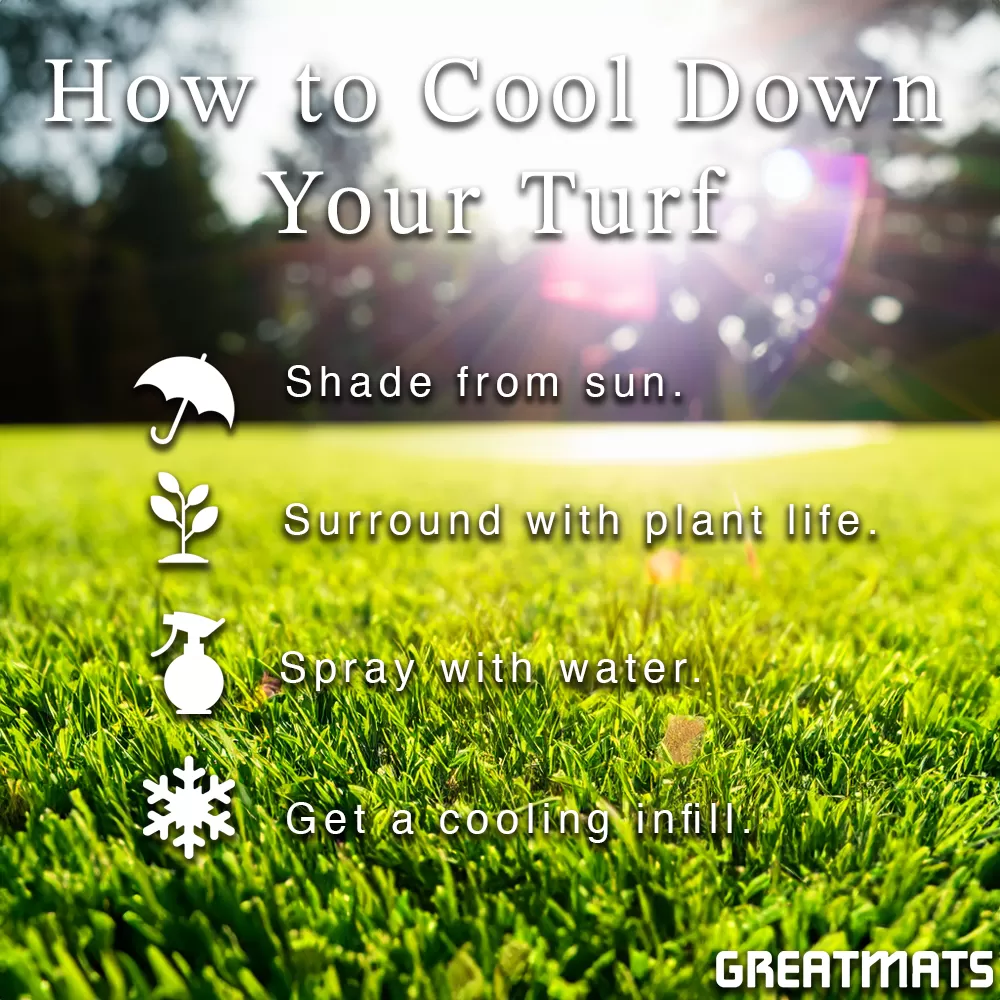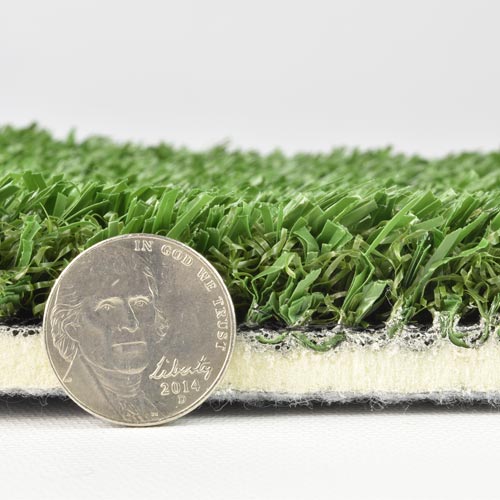 V Max Artificial Grass Turf is a superior turf option that is very popular and versatile. It is suitable for indoor and outdoor use, and it is waterproof. It is virtually maintenance free and reacts naturally, as it is designed to deliver a realistic texture. It also looks like a layer of soft, natural grass with its ¾ inch pile height and 5 mm foam backing. In terms of cooling turf down, this particular product doesn't need much help! Its design doesn't require any rubber in-fill, making maintenance easier and keeping the surface up to 10% cooler versus other turf roll products. This really is one of the best turf products available anywhere.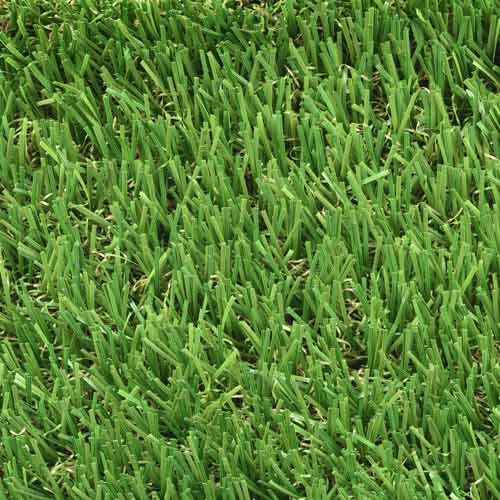 Greatmats Catalina Artificial Turf is a basic turf product that is suitable for just about any type of application, from pet use to landscaping. It offers superior quality that delivers consistent performance over use and time. It will react naturally, and it is virtually maintenance free.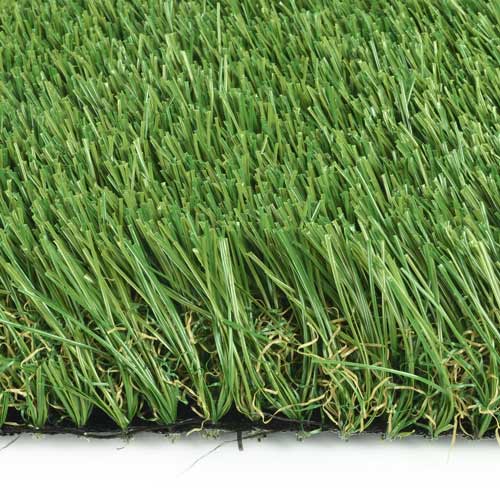 Greatmats Landscape Turf Economy is a faux grass product that is ideal for landscaping and pet areas. It reacts naturally, and it is basically maintenance free. It removes the need for chemical fertilizers and pesticides, keeping your lawn, pets, family, and friends healthier. It also delivers consistent performance over time and use. It's suitable for hot, cold, and dry climates.
Greatmats - For the Best Turf & Faux Grass Products Available Anywhere!
Sure, some turf products may get a bit warmer than real grass, but not all do. And, as we pointed out, there are easy solutions to quickly cool turf down. There are other turf products that are designed to stay cool, and others suitable for indoor applications - where the temperature can always be managed.
The benefits of faux grass far outweigh the potential temperature downfall. The grass will remain vibrant and green year round - without having to constantly fertilize and water it. There is no need to mow the lawn, and maintenance is essentially non-existent. Many fake grass and turf products offer a number of benefits for pets and athletes, and many of them are easy to roll up and take with you.
When it comes to flooring, including turf, Greatmats offers the best. If you have questions about keeping turf cool, or, about any of the products highlighted, just reach out to the fabulous Greatmats' crew. Together, you can decide which solution is perfect for your space. Regardless of the turf or faux grass product you choose, if it comes from Greatmats, you can be confident in the fact that you're getting the best price, warranty, quality, and service.