What Is The Thickness Of A Crash Mat?
By Paige Cerulli Created: July, 2022 - Modified: September, 2022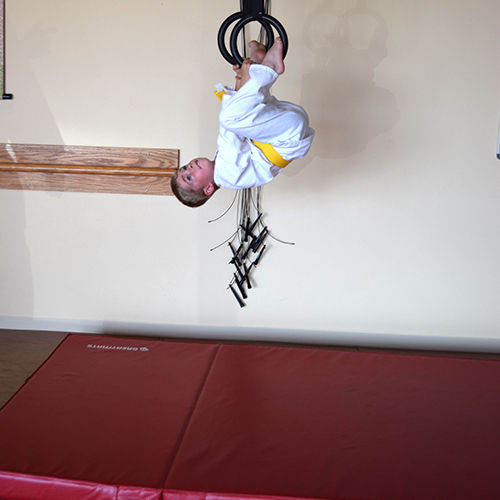 Crash mats are essential pieces of equipment for gymnastics, aerial training, martial arts, rock climbing, and more. If you want to get maximum use and value from a crash mat, then it's important to choose a mat with the appropriate thickness.
How Thick Is a Crash Mat?
Crash mats are available in many thicknesses, and at Greatmats, we carry these mats in everything from 2 to 12 inch thicknesses. There is no one standard crash mat thickness.
Instead, the best mat is one that is thick enough to adequately absorb the shock and impact related to how you will be using it. That appropriate thickness will depend on the specific activities that you're performing in your gym or training facility, as well as the heights from which athletes might fall and the size of the athletes themselves.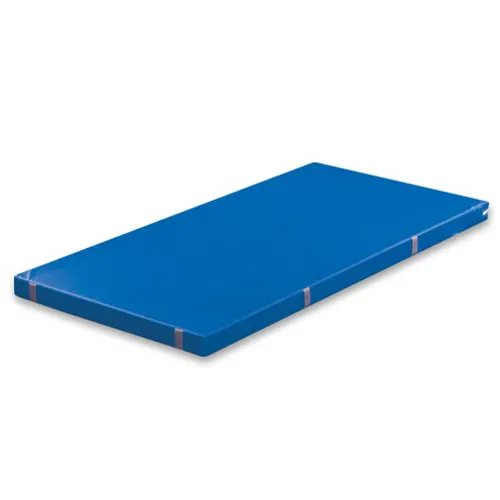 When shopping for a crash mat, always opt for a mat that's thicker than you think that you need. A thicker, soft pad will provide more shock absorption than a thinner pad, and could make all the difference in injury prevention.
You can learn from what other professionals are using in their facilities.
Amanda Rhine
uses a crash pad that's at least eight inches thick for her aerial arts program.
David Brogan
chose eight inch safety mats for the repetitive judo throws in his facility. And
Master Saint
uses two inch folding mats for fall protection under his bouldering rock climbing wall.
Crash Mats for Sale
At Greatmats, we have several crash mats for sale. These mats are available in different thicknesses and at different price points, so they are suitable for multiple applications.
Gym Mats 2 Inch x 4 x 10 Feet
The Gym Mats 2 Inch x 4 x 10 Feet are versatile mats that you can use in many different ways. Their 2-inch PE foam core offers shock absorption, and you can use the mats for flooring in homes or schools.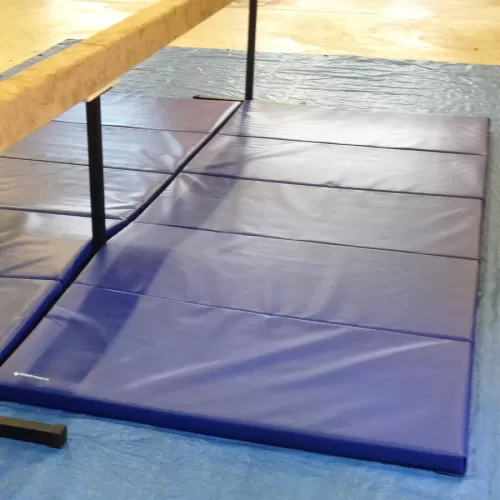 These mats can also function as wall padding, or they can be folded up for gymnastic skills training. Their folding design also makes for easy transportation and storage.
Since the mats are free of lead, they are ideal for use with kids. They feature hook and loop connectors on all four sides, allowing you to connect multiple mats together to cover large areas of the floor.
Martial Arts Crash Mats 4x8 Ft x 4 Inch
The Martial Arts Crash Mats 4x8 Ft x 4 Inch help to pad the area where your students are training. They're ideal for skills development and can be used for all of your dojo programs, from beginner to advanced classes.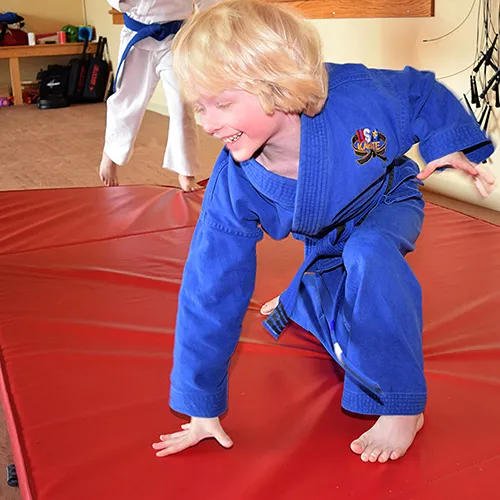 The mat features 1.8-pound density polyurethane foam to help absorb shock, while the 18-ounce polyester cover adds durability. The mat features a 10 YKK zipper as well as polyester web handles on all sides that make it easy to move and store the mat as needed.
This mat is available in multiple color options, and it's a top choice for competitive teams and skills training. Since it's custom made, you can order it to reflect your business' and team's branding and colors.
You can add this mat to your existing mats to increase the shock absorption available. Alternatively, you can use it on its own for toddlers and preschoolers who are learning basic skills training.
Safety Gymnastic Mats Bi-Fold 5x10 Ft x 4 Inch
The Safety Gymnastic Mats Bi-Fold 5x10 ft x 4 Inch are a versatile addition to your gym. They can function as landing mats that provide extra padding, or they can be used for everything from preschool classes to competitive teams.
This crash mat features a durable 18-ounce vinyl coated polyester cover paired with a YKK zipper. There are polyester web handles on all sides, making it easy to move the mat.
The 4 inch crash mat is designed for use in a preschool or toddler room setting. The thinner mat still offers plenty of protection, since toddlers won't be doing the dismounts and advanced skills that older students will.
The bi-fold design of the mat allows you to double up its thickness for additional protection during training.
Safety Gymnastic Mats Non-Fold 4x6 Feet x 8 Inch
The Safety Gymnastic Mats Non-Fold 4x6 Feet x 8 Inch offer additional protection for more advanced training. Just like our other mats, they have durable 18-ounce vinyl covers, YKK zippers, and polyester web handles.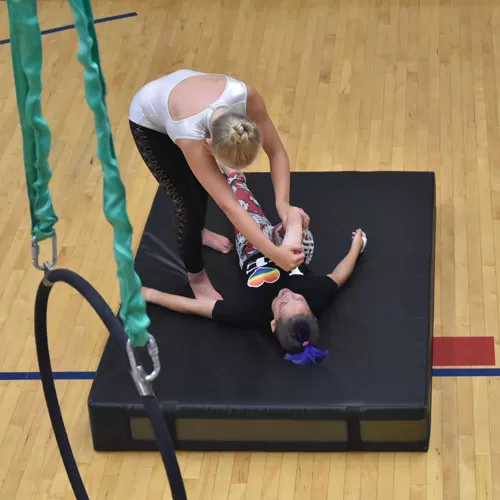 But these mats also feature thicker foam that offers more shock absorption than some of the thinner mat options. The result is a crash pad that is well-suited for tumbling and gymnastics programs.
The pad is ideal for a gymnastics school or a cheerleading practice mat. It can help to prevent injuries and joint fatigue, and can support athletes as they start to learn more advanced skills.
Safety Gymnastics Mats Non-Fold 4x8 Feet x 12 Inch
If you're looking for maximum shock absorption, the Safety Gymnastics Mats Non-Fold 4x8 Feet x 12 Inch are the best choice. These mats feature the same quality construction as our other gym mats, but they're equipped with a full 12 inches of foam.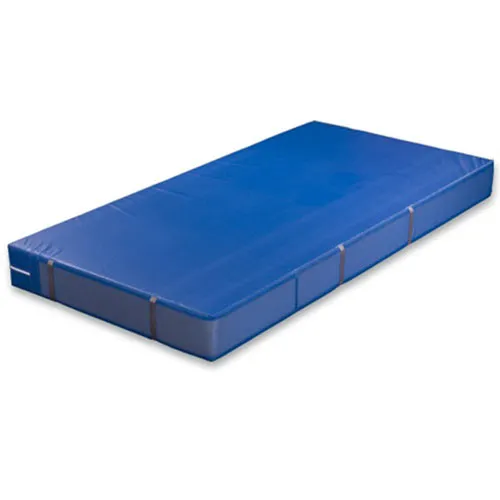 That thicker design is suitable for more advanced athletes and skills. The mat delivers slight firmness to help ensure a safe landing, while still being forgiving and helping to prevent injuries.