How Thick Are Outdoor Interlocking Rubber Tiles?
By Lisa Hobbie Created: September, 2021 - Modified: August, 2023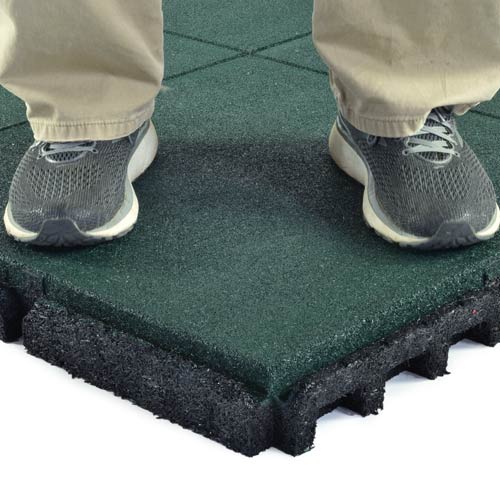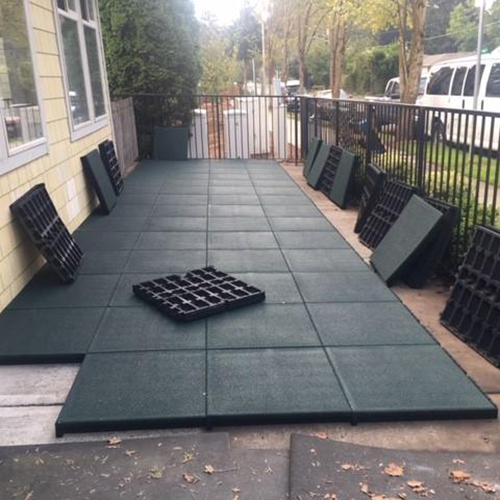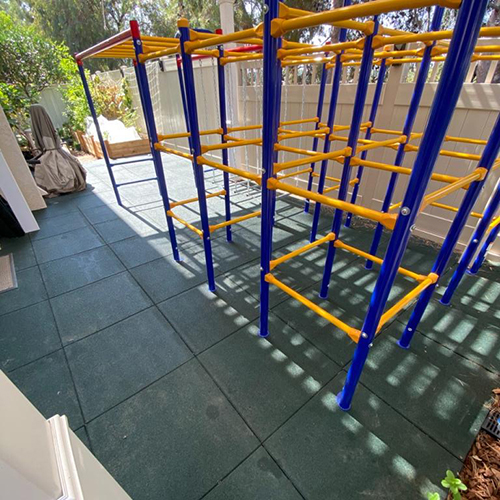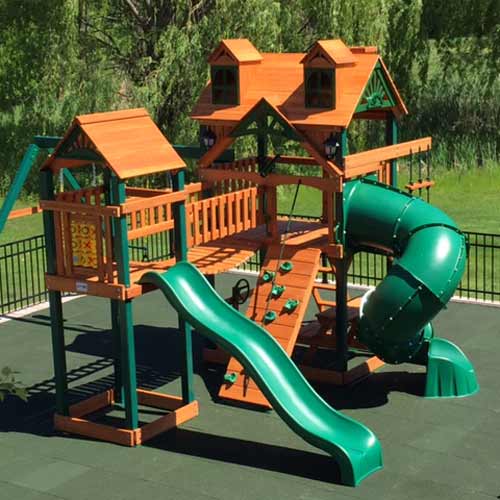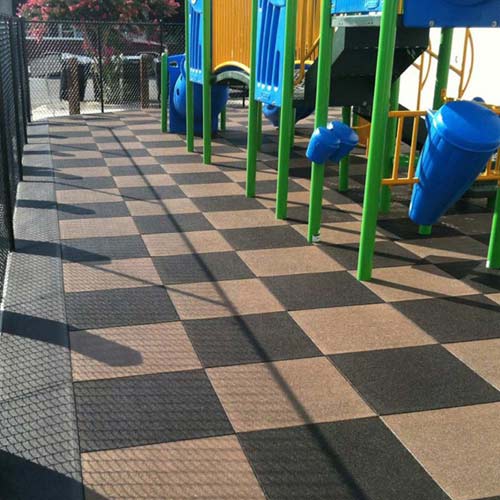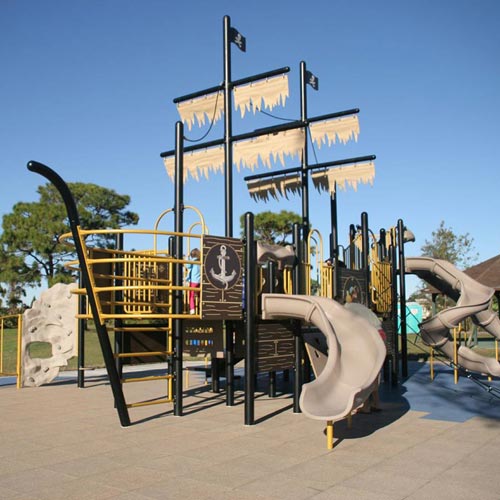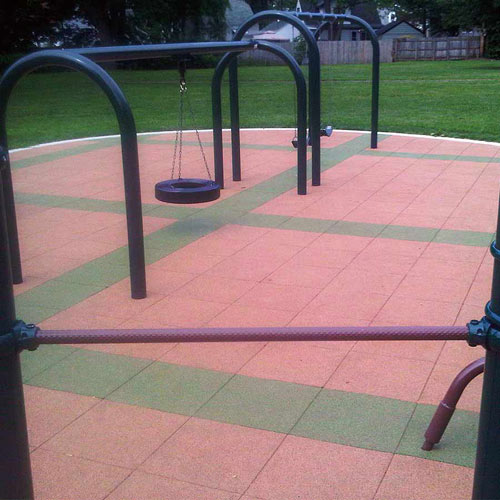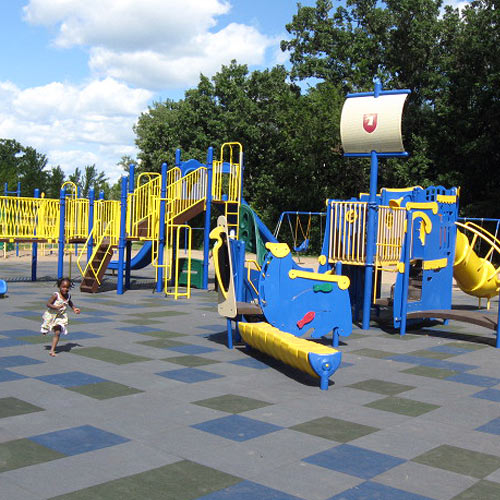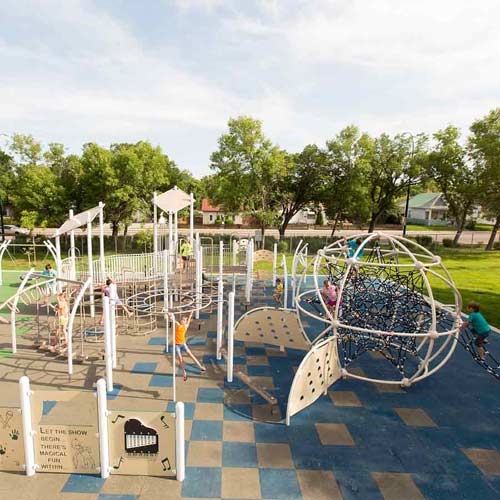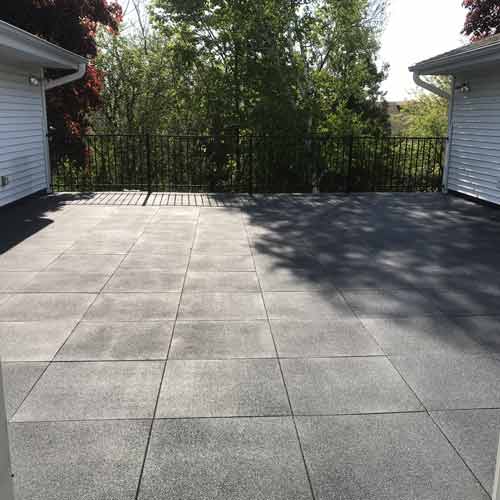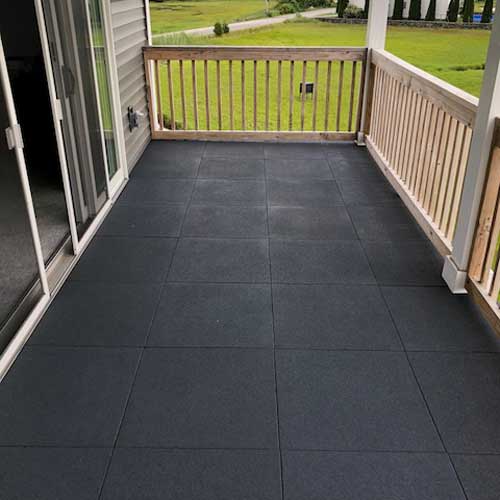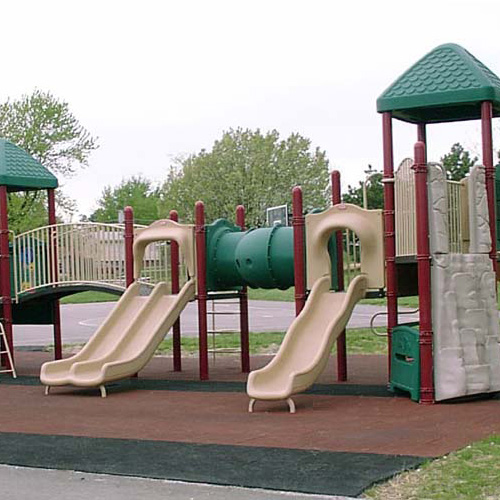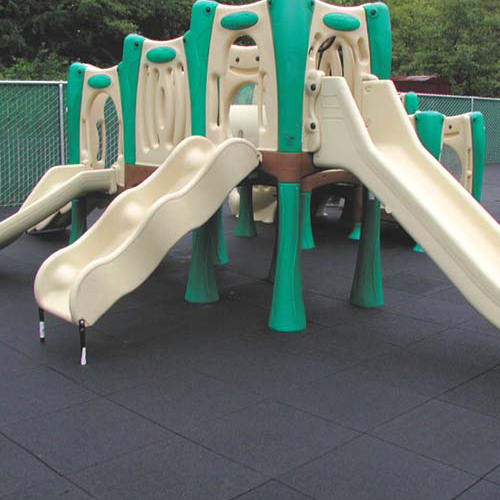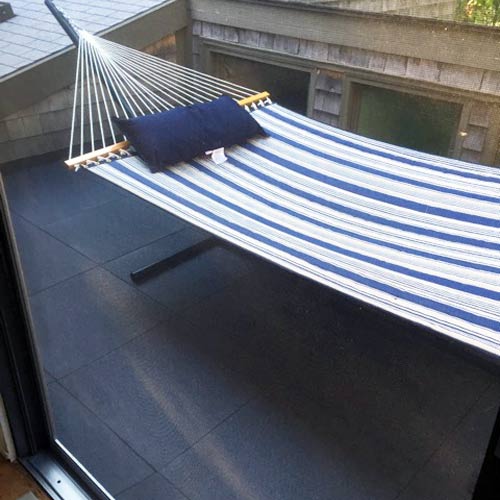 Outdoor rubber tiles vary in thickness from an inch to about 5 inches thick - depending on the type of tile and the purpose it serves.
Playground tiles or tiles to protect from fall related injuries will likely be thicker, whereas outdoor interlocking rubber tiles for a rooftop or a patio may be thinner.
Greatmats offers a number of outdoor interlocking rubber tiles suitable for different applications, with the following 6 products being among some of the best and most popular:
These particular products range in thickness from 1.25 inches to 5 inches thick. They are affordable and suitable for multiple purposes. They all also offer some amazing features and benefits that make them the best of the best.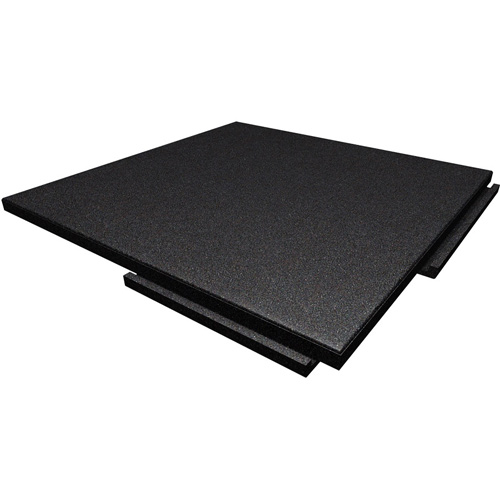 Sterling Athletic Rubber Tile 1.25 Inch Black offers a versatile solution for outdoor recreation or workout areas. They look and perform as well as commercial, professional quality athletic tiles do with their reliable interlocking design and top notch manufacturing.
When used outdoors, these 1.25 inch thick tiles are suitable for patios or decks or to create a level fitness space for athletes where a mat system would be used. Each tile is 2x2 feet and with a Shore A 60 hardness.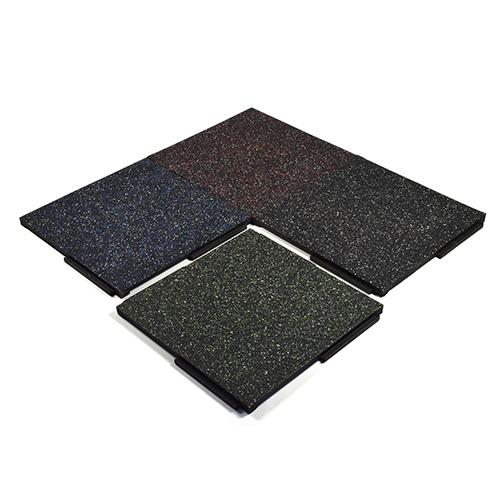 Sterling Playground Tile 2.25 Inch outdoor interlocking rubber tiles offer a non-slip safety surface for kiddos to run, jump, and play on.
It's a green product that, when you select the 2.5 inch thick version, offers a 4-foot ASTM fall height rating. This product offers a limited lifetime warranty.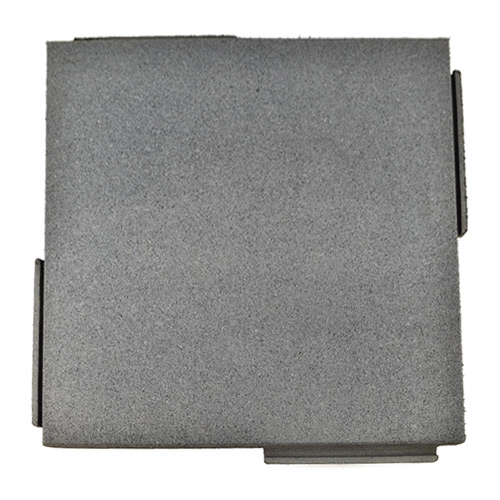 Sterling Roof Top Tile Gray are commercial grade, waterproof, outdoor interlocking rubber tiles that are 2 inches thick that can be used as roofing tile or decking.
This product is designed to allow water drainage under the tiles, making it one of the best outdoor paver products available anywhere. It's made from recycled rubber buffings or auto tire crumb rubber, so it's an eco-friendly product that contributes to LEED points.
These exterior tiles have been installed as a patio floor or rooftop floor option, as well as in golf courses, deck surfaces, and more. Each of these smooth, flat tiles offers 4 square feet of coverage and has a Shore A 60 hardness. They come with a limited lifetime warranty, so you can be confident in this investment.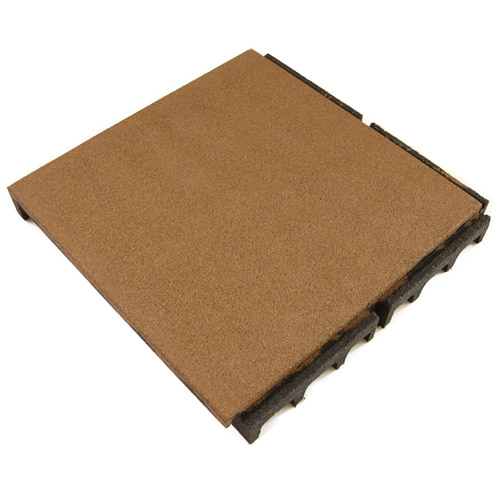 Blue Sky Outdoor Interlocking Tile is a 2.25 inch thick tile that is used for commercial and home playgrounds, schools, and other facilities where an outdoor safety surface is needed.
This product is perfectly suited for a rooftop deck, patio or playground area needing an all-weather, high traction, non-slip surface that's mold and mildew resistant. This is a top-notch product that has been tested for performance and structural integrity. The tiles are relatively easy to install with a glue down application process, and there are optional ADA compliant border edges and ramps available.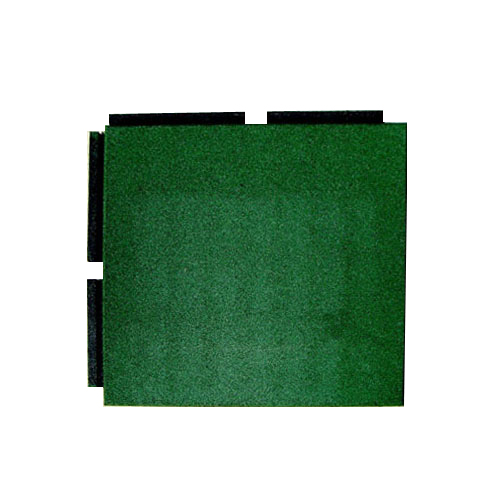 Blue Sky Rubber Playground Tile is a 2.75 inch thick product. It is another playground solution that delivers a very safe and comfortable flooring surface with its 6-foot fall height rating.
These outdoor rubber tiles eliminate the need for loose materials which can be dangerous as it often hides potential hazards. The product is impact-absorbing and suitable for an entire playground, or, in an area or space prone to fall-related injuries.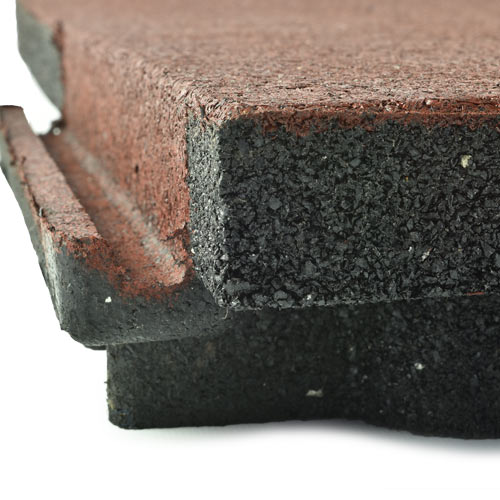 Sterling Playground Tile is a 5 inch thick product that is the best of the best in terms of playground flooring. It offers a 10 foot fall height rating and provides a super safe playground surface for schools and parks.
This superior product is extremely durable with its commercial quality design. It may contribute to LEED points, and it comes with a limited lifetime warranty. It also has a molding process unlike any other system that compresses each tile from three different directions ensuring maximum quality and extreme durability, providing shock absorbers for extreme head injury prevention.
Greatmats - For The Best Outdoor Interlocking Rubber Tiles
The featured outdoor rubber tiles are some of the best and most popular products offered at Greatmats. They represent a variety of thicknesses and suitable uses, and they are designed to look great, perform well, and last.
If you have questions about these products and want help deciding which product is the right one for your space, just reach out to the team at Greatmats. They will answer any questions you have and provide you with the information you need to ensure you're getting the best option for your project.