How Often Should Gym Mats Be Cleaned?
By Lisa Hobbie Created: July, 2020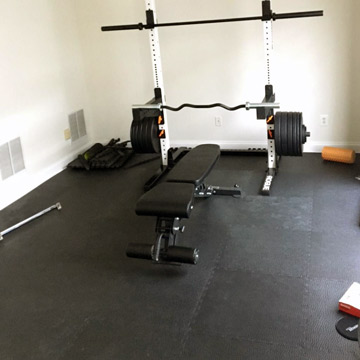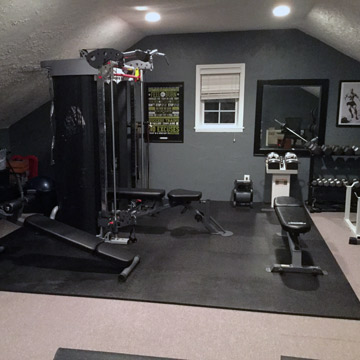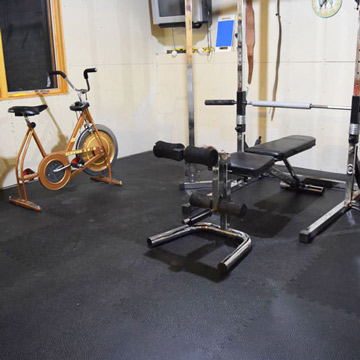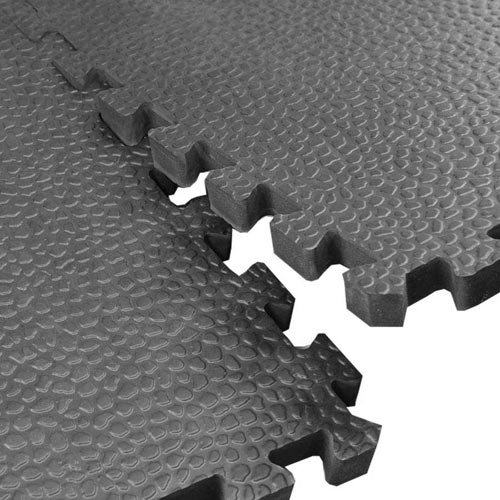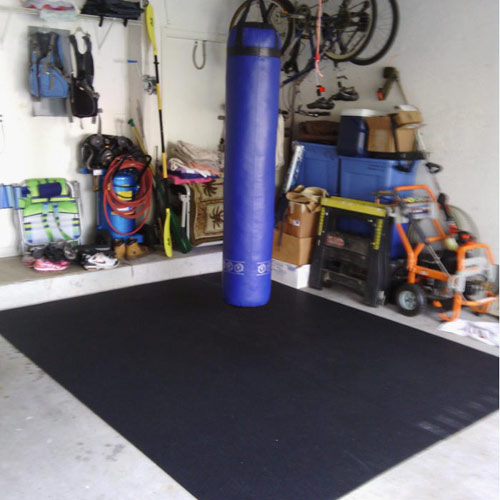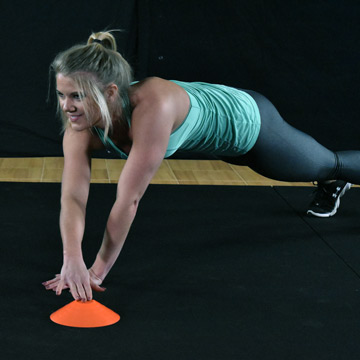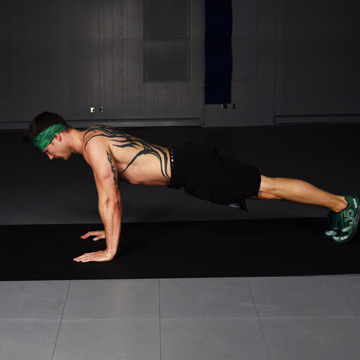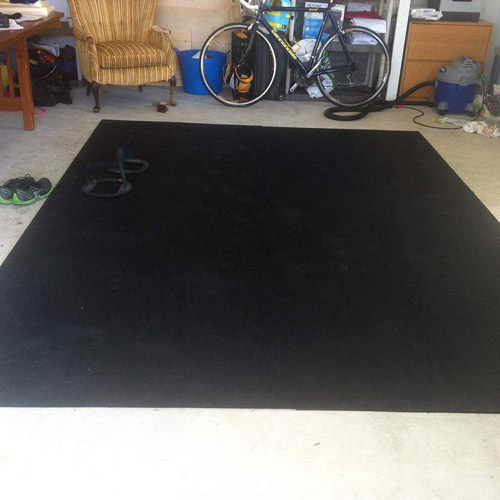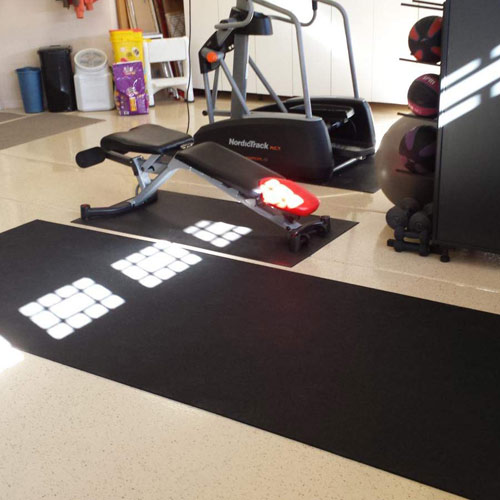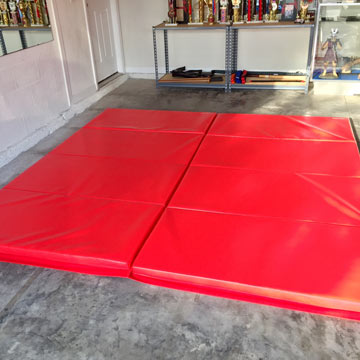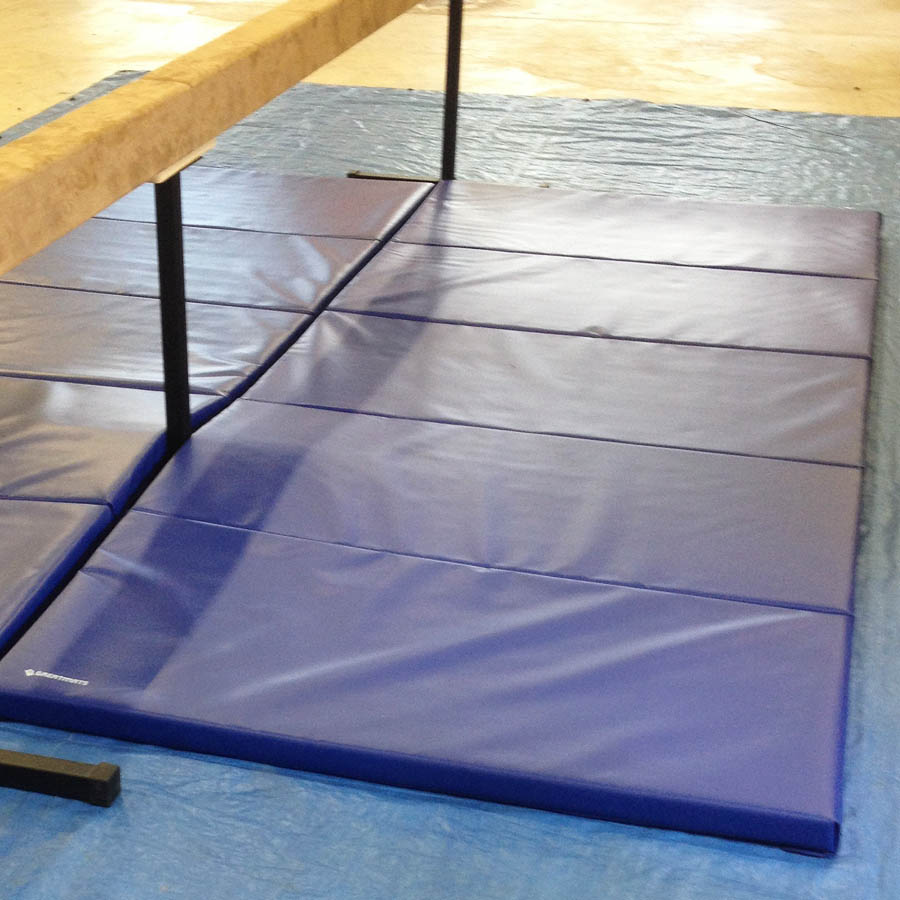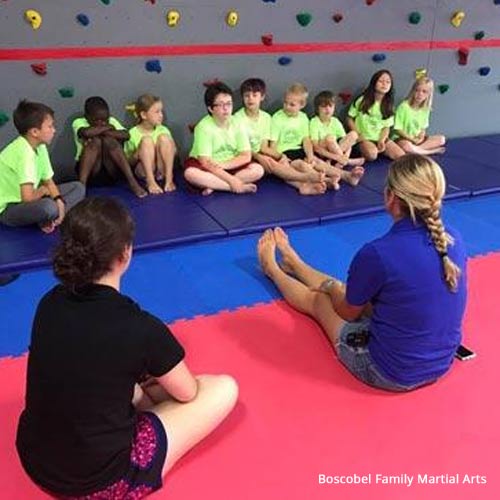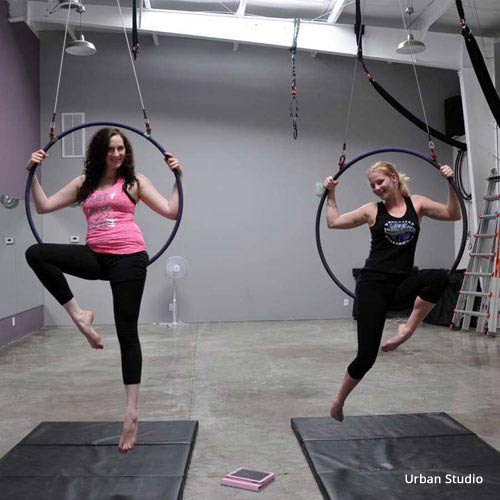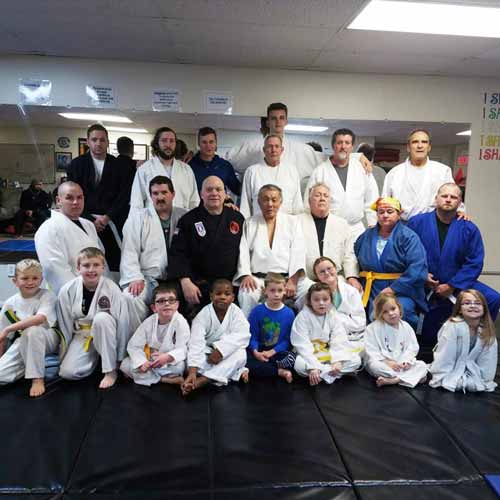 Gym mats are a must in any facility used for fitness and strength training, conditioning, and exercising. There are different types of gym mats designed to provide protection and comfort - allowing athletes to master specific skills and get the most out of their workouts. Although these mats are an investment, they are necessary and also long-lasting, as long as they are kept clean and well cared for! 
Although each type of gym mat is different with specific cleaning instructions being provided by individual manufacturers, there are some general guidelines that you can apply to just about any type of gym mat.
Gym Mats Cleaning Schedule
How often and how thorough gym mats should be cleaned depends on a number of factors, including, what the mats are being used for, how often the mats are being used, and whether or not the mats are being used in a commercial environment. It is also important to know if special procedures to disinfect and sanitize the mats should be in place to prevent the spread of disease-causing germs. 
Daily & As Needed
Any time dirt, sand, and other debris are visible on the gym mats, it's a good idea to get out the broom. Sweeping or dry mopping the mats will help maintain the integrity and longevity and prevent scratches, scuffs, and divots from forming. Gentle vacuums can also be used on most mats to remove dry debris.
Any time spills or sweat are present on the gym mats, using a disinfectant wipe or damp mop with basic household cleaner should do the trick. Always follow manufacturers' instructions regarding appropriate cleaners and products to use. 
After each heavy period of use or sweat session, or, at the end of each day, it's always a good rule of thumb to wipe away any moisture. This will help to prevent smells and the spread of germs/growth of bacteria. 
Weekly/Bi-Weekly
For a deeper clean, using an appropriate cleaner and mop to fully and adequately scrub the gym mats is a great maintenance plan. Certain gym mats can also withstand a scrubbing or walk-behind machine to help eliminate tough stains, marks, and debris. 
3 Types of Gym Mats at Greatmats
Greatmats offers numerous types of gym mats for home gym or professional settings, all of which are top quality at a great price and made to last if cared for properly. Here's a little breakdown on some of those types, what they're used for and how to clean each style of gym mat.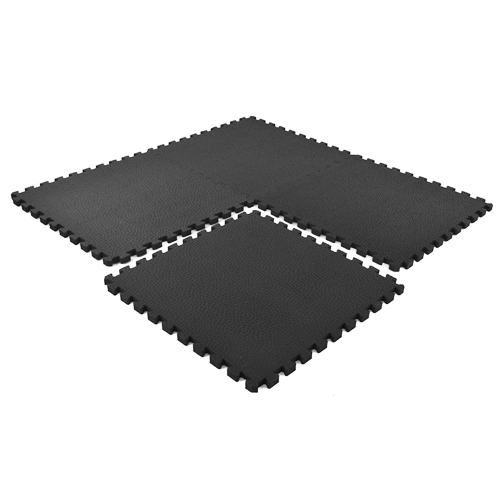 1. Gym Floor Workout Mats
- An excellent solution for an economical and durable gym mat flooring system is the workout fitness tile with pebble surface. This flooring is designed specifically for use in a gym or weight room and is made of super high density and durable EVA foam. It is made to withstand the use and abuse of heavy exercise equipment. It is also waterproof and free of lead and latex. 
These gym mats are extremely versatile. They can be installed to cover any size and shape workout space and to go under exercise machines or weights. The pebble top tiles each measure 2x2 feet, creating 4 square feet of coverage area per tile. The interlocking jigsaw puzzle-style edges simplify installation and hold the tiles tightly in place, even when they're subject to stress. 
This flooring is easy to keep clean by sweeping or using a gentle vacuum to remove debris, as needed. For a more extensive cleaning, you can damp mop the tiles using hot water and a common household, bleach-free floor cleaner. Be sure to finish with a clean water mopping and dry the floor with a towel to be sure residue from your cleaning solution or dirt from the mop is not left behind.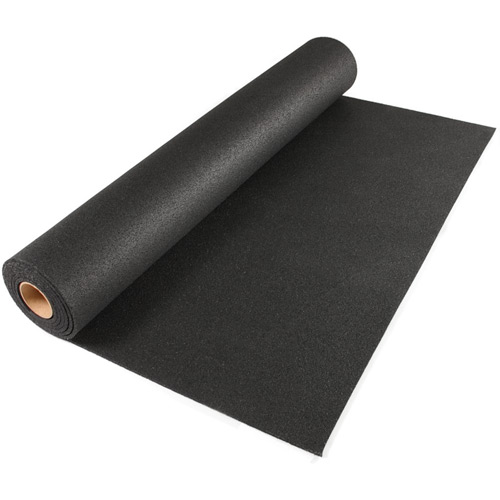 2. Rubber Flooring Roll Gym Mat
- For high-quality gym mats that provide the perfect floor for Insanity, crossfit, and other aerobic workouts that can be hard on the body, the plyometric rubber roll is an excellent choice. This flooring is designed specifically for repetitious and rigorous athletic workouts, and it is also engineered to withstand the weight of exercise equipment. It provides exceptional shock absorption, and it is made in the USA with the most durable materials. 
Each roll weighs 53 pounds and covers 40 square feet of area. When installing the rolls, you'll place them side by side, and there's no interlocking design or adhesive required, providing for an easy, do-it-yourself installation. In some circumstances you may want to attach the rubber to the floor using a double-sided tape. To clean, simply damp mop with hot water and a neutral pH cleaner, as needed. For larger installations, a walk behind floor scrubber designed for rubber floors can be used.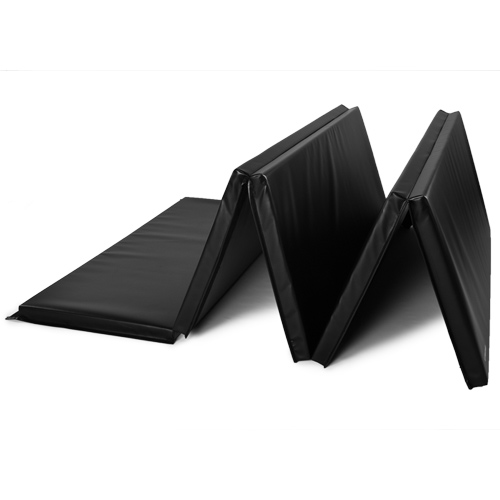 3. Folding Gym Mats 5x10
- If you are looking for gym mats that will provide an area of extra cushion and support, consider the 5x10 Gym Mats. 
These 2-inch thick mats feature school quality manufacturing and feature a hook and loop connector on each of the 4 sides. With double stitched seams and a durable 18 oz. vinyl cover, these are among  the most durable folding gym mats. They are lead free and made of XPE high rebond foam and come in 3 color options. 
This 5x10 gym mat is a great size, providing 50 square feet of coverage area for many usage options. The portable mats are easy to move around, and you can use them in a multitude of types of exercise, such as wrestling, tumbling, martial arts, floor exercises, sports, and more. They can be folded up and used as a single panel, or laid flat to cover a large area.
A damp mop should be used to clean these gym mats, and for a deep clean, a solution consisting of 20 parts water and 1 part bleach will kill the majority of dangerous infectious substances on the anti microbial vinyl surface, including bacteria, fungi, and viruses.
Greatmats has it all!
Whether one of the gym mats mentioned is the ideal flooring for your space, or, if you'd like to explore other options that Greatmats offers, rest assured, there is a mat system or flooring option that will work perfectly in your space. Feel free to reach out to the customer service team if you need suggestions, samples, or assistance in selecting the garage gym mats that are right for your space, or if you have specific questions about how your gym mats should be cleaned. You can always be confident in the fact that you will be getting the best service and quality when you purchase from Greatmats.