How Long Is A Cushioned Kitchen Mat?
By Lisa Hobbie Created: October, 2021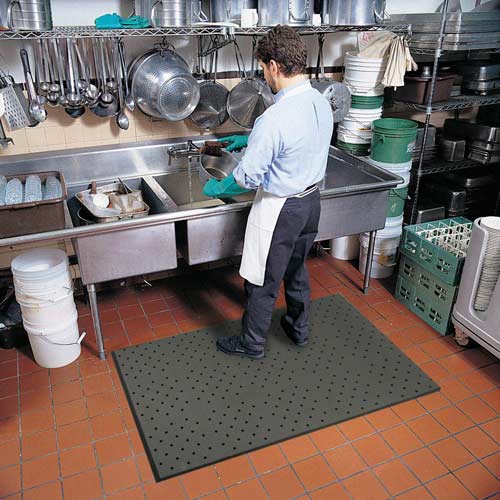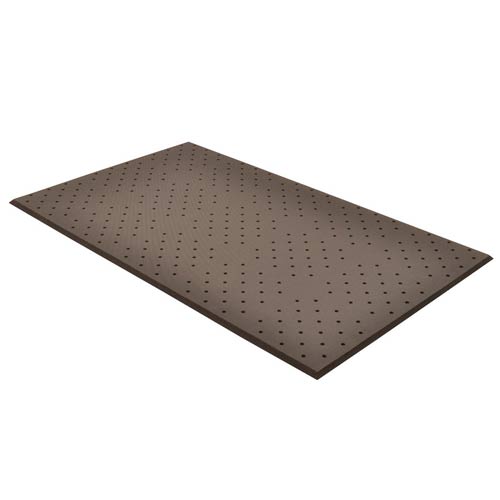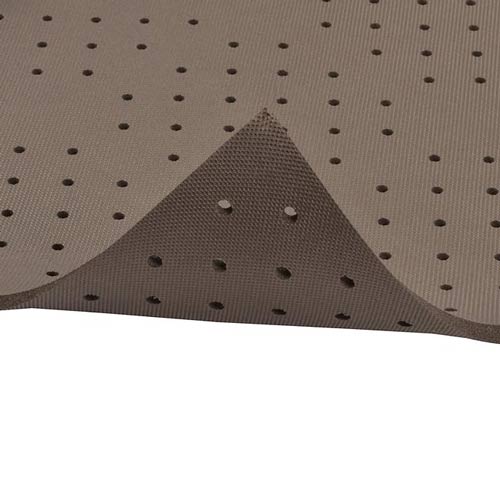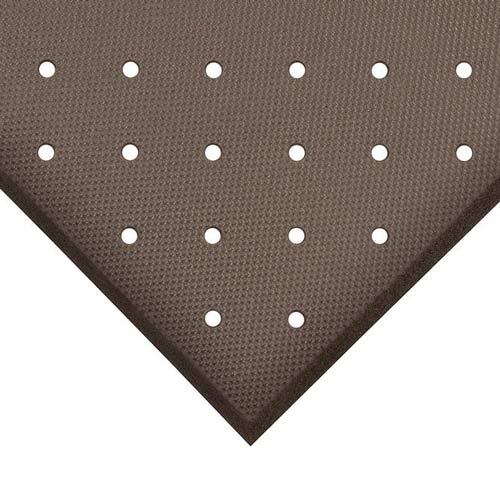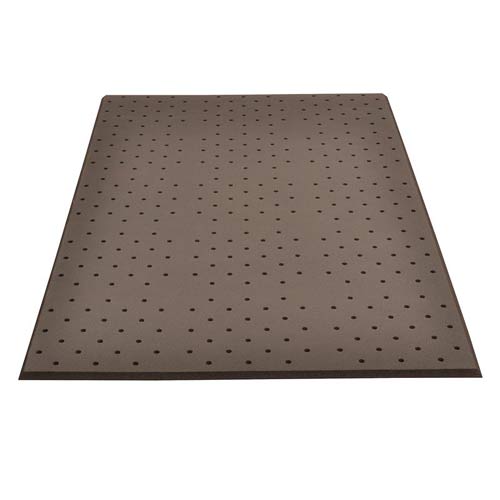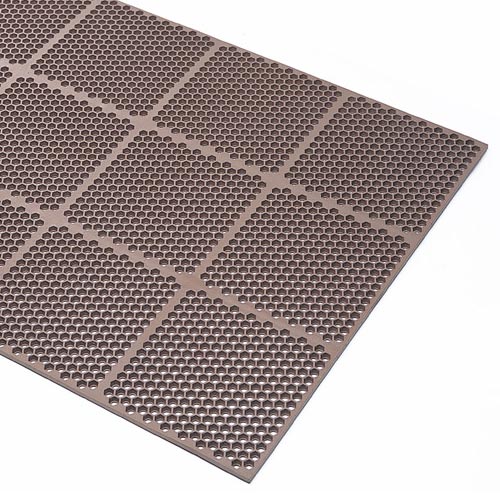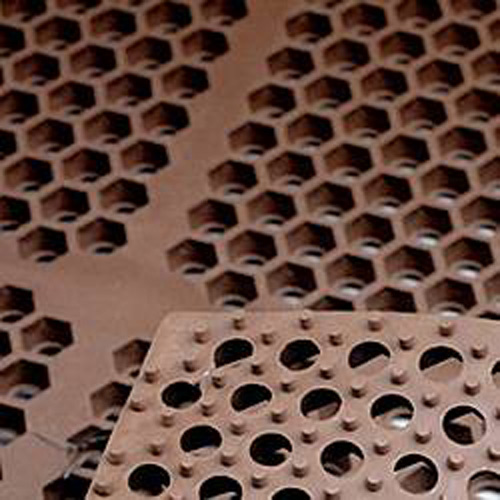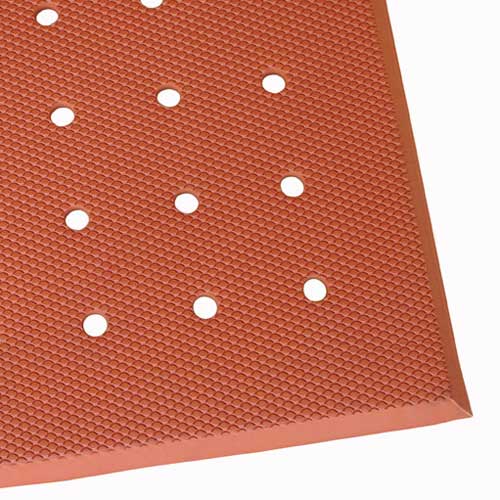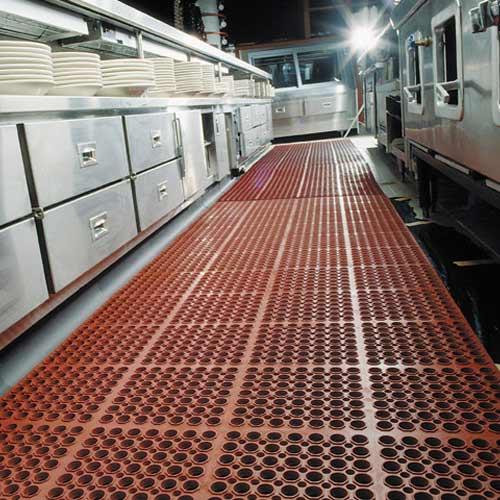 A
cushioned kitchen mat
offers anti fatigue benefits for a cook, chef, or someone washing dishes to offer a level of comfort, support, and safety.
Cushioned kitchen mat products come in a variety of different sizes, from 2x3 and 3x5 to longer lengths and custom sizes. Whether looking for a small mat to go in front of a home kitchen sink, or a longer one for a commercial coffee shop, there is an option that would be perfect for your space.
Greatmats offers the best cushioned kitchen mat products available anywhere, with the following 5 options being among some of the most popular choices:
These heavy duty, resilient kitchen mats products represent a variety of sizes to give you an idea of the different options from which you may choose. They look great and perform well, and they deliver many different features and benefits.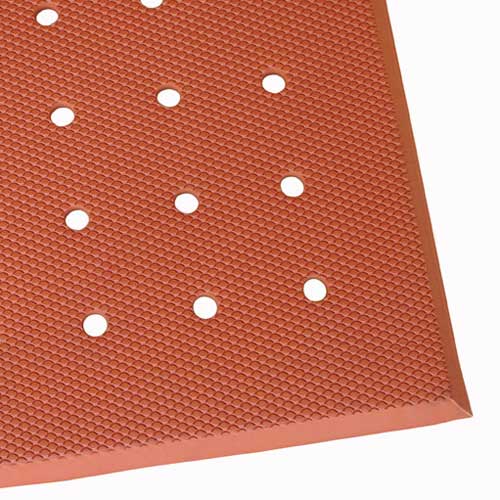 VIP Red Cloud Anti-Fatigue Mat is a 3x5 feet robust rubber product that is perfect for kitchens - home and commercial - as well as cooklines, bars, prep areas, waitress stations, assembly lines, and behind counters. It's a product that offers the ultimate anti-fatigue experience.
This mat offers slip protection and comfort. It's grease proof and safe, non-absorbent, and great for dry areas. Made of closed-cell rubber, it's a non-absorbent product that features tapered edges for added safety and to keep them from rolling up. There are drainage holes in the mats, as well.
VIP Topdek Senior Black Mat is a 3x19.5 mat that comes in many different lengths, including mats that are up to 20 feet long. They are perforated and great for general purpose use.
These anti-fatigue kitchen mats are great for bars, service areas, and non-grease kitchen or industrial spaces. They have molded, beveled edges for added safety, and they come in a classic black color.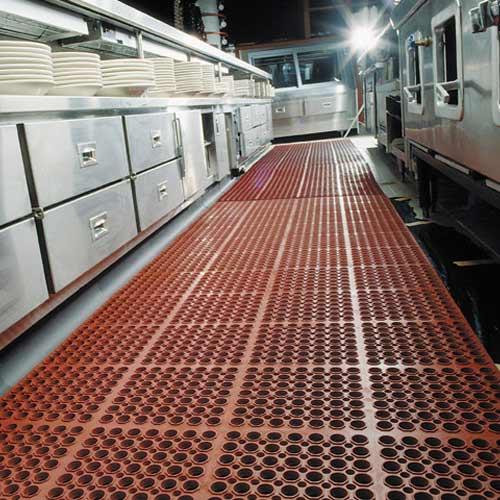 VIP Deluxe Heavy Duty Red Mat is 58.5x39 inches. It delivers superior safety and comfort in heavy duty applications. It's grease proof, so it's a great cushioned kitchen mat for a cookline, fry station, food prep area, or other commercial kitchen or industrial space where grease and oil are present.
These 7/8 inch thick and durable rubber mats offer an anti-slip surface that provides safe footing over an otherwise slippery floor. This mat helps improve worker productivity and promotes excellent drainage from the hundreds of holes in the mat.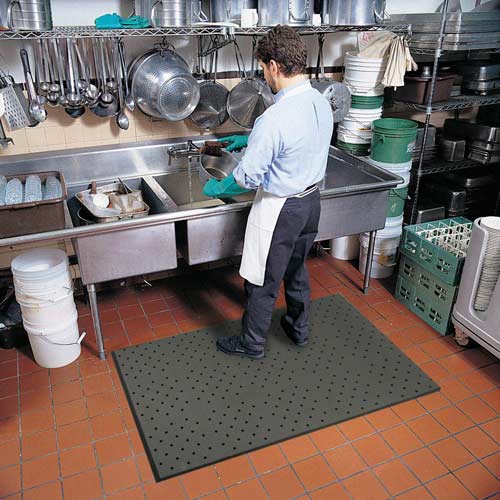 SuperFoam Perforated Anti-Fatigue Mat is 2x3 feet and ¾ inch thick. It can be used in wet, dry, or oily areas, and it's made from a non allergenic, silicone free compound that provides comfort and memory.
These anti-fatigue mats deliver superior ergonomic stability. The soft PVC/Nitrile rubber foam combo they are made from offers non-absorbency and outstanding resistance to chemicals. It's a lightweight mat that can be in areas needing to be regularly cleaned.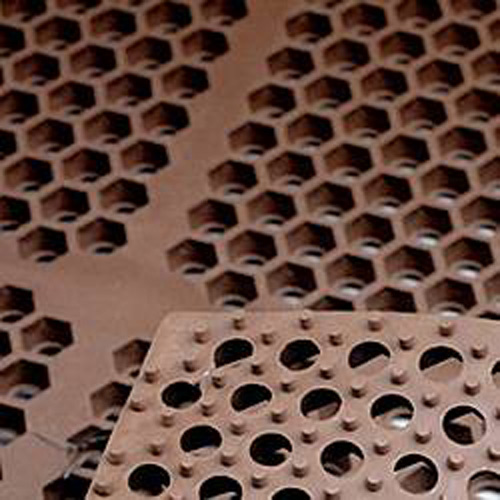 Honeycomb Medium Duty Brown Mat is a 3x6 feet option that is with a durable hexagonal surface resulting in a product that will last while providing a unique, geometric decorative design.
This kitchen mat is to be used in non-grease applications. It delivers anti-slip traction and superior drainage, as well as cushioned comfort when having to stand and move around for hours on end. This is a popular choice for bars and behind counters, as it not only provides safety and comfort, but its honeycomb design helps in draining water away from the mat.
Greatmats - For The Best Cushioned Kitchen Mat Products Available Anywhere
The cushioned, anti-fatigue kitchen mats featured here represent some of the best options available anywhere. With different sizes and styles to choose from, as well as different benefits and features represented among these products, there surely is an option that would be perfect for your kitchen space.
If you would like more detailed information about any of the highlighted products, have questions, want samples, or need help ordering, just reach out to the customer service staff at Greatmats. They can provide you with everything you need, and together, you can decide which product is the right one for you.
When you purchase from Greatmats, you can be confident that you're getting the very best service, pricing, and quality - guaranteed - regardless of the specific product you choose. When you're ready to upgrade your kitchen space with anti-fatigue mats, let the team and products at Greatmats go to work for you.