How Large Are Taekwondo Mats?
By Lisa Hobbie Created: December, 2020 - Modified: January, 2021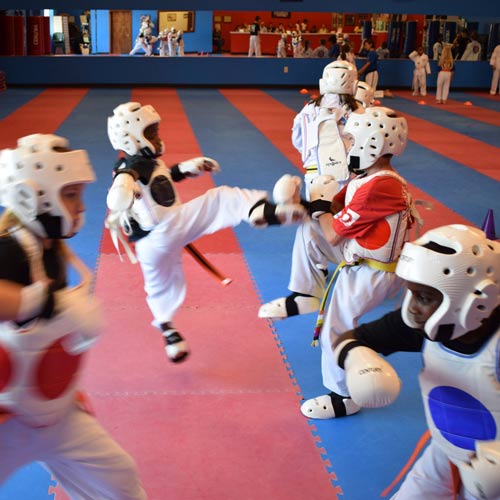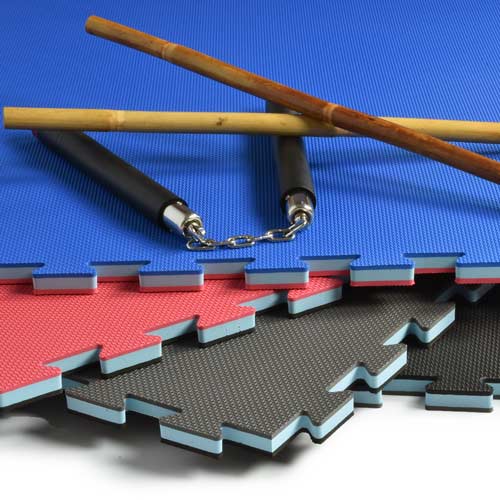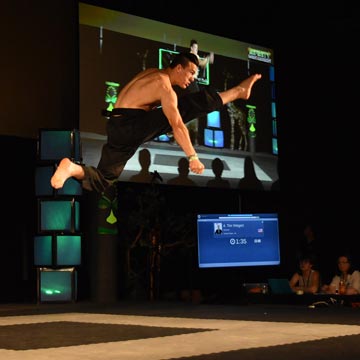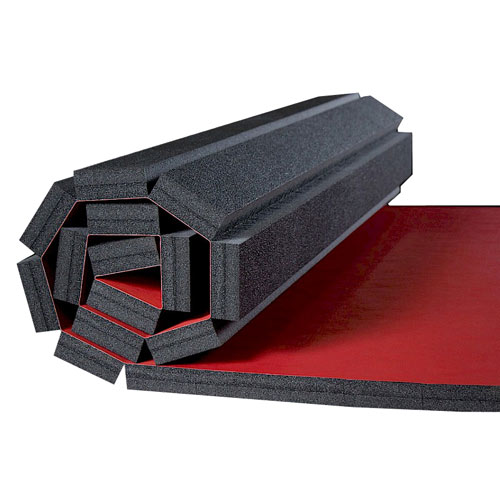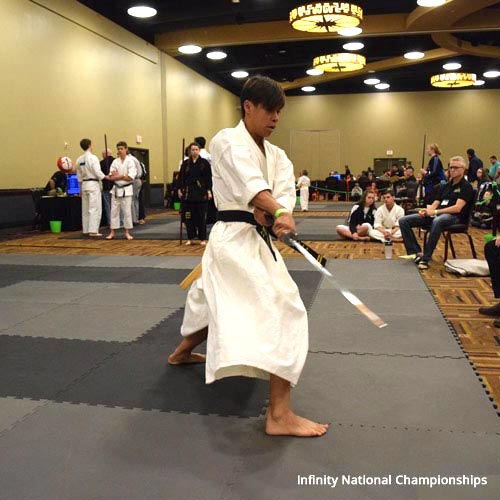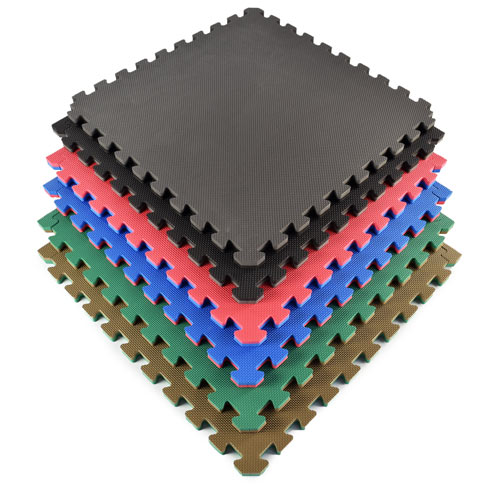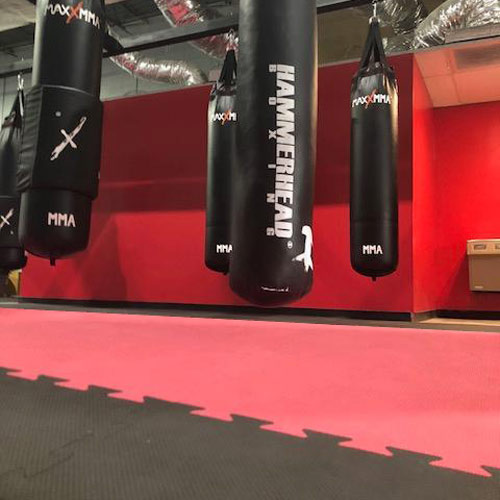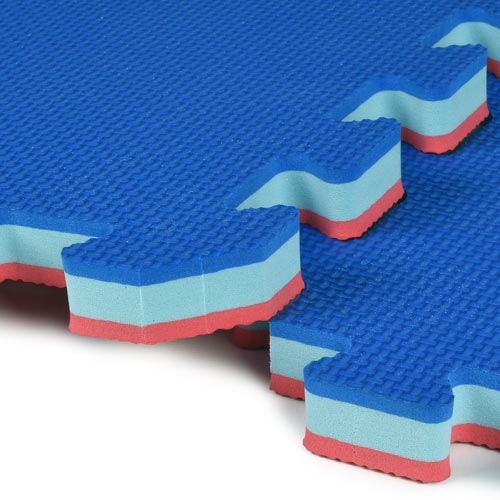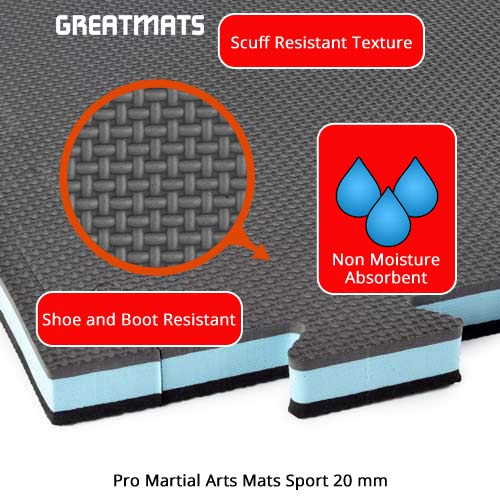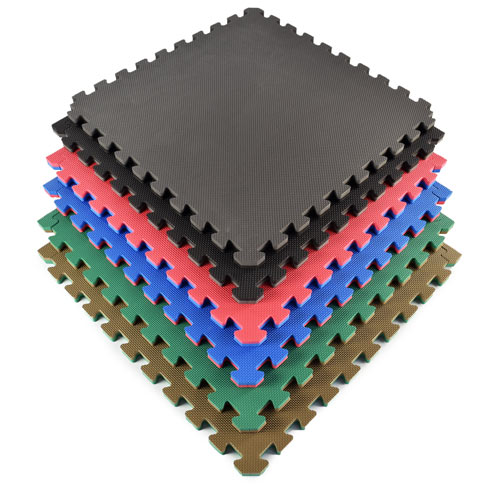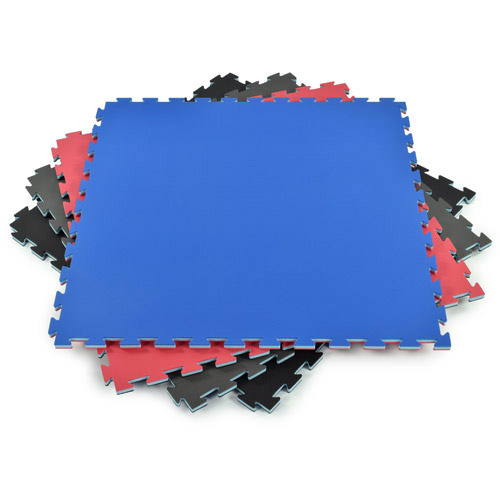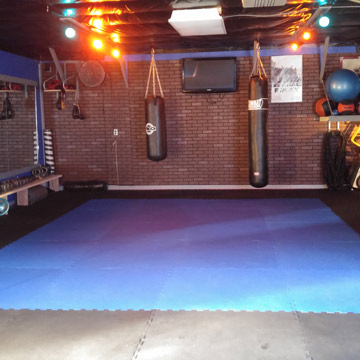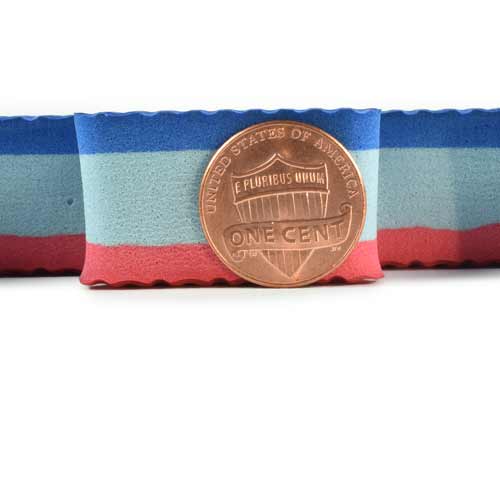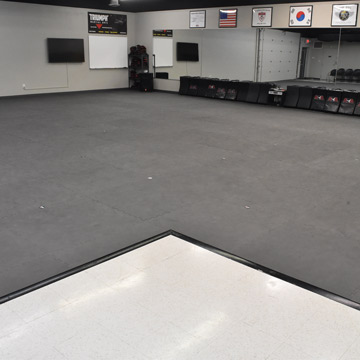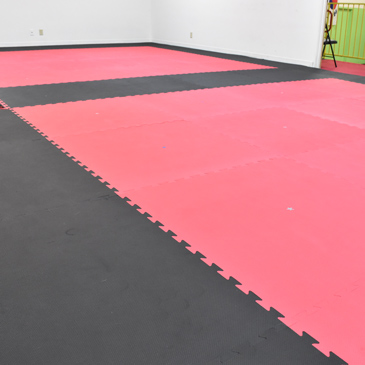 Taekwondo
, or, the way of the foot and fist, is a very athletic and systematic form of martial arts. It teaches physical fighting skills, and it also places emphasis on spiritual and mental growth and maturity. Taekwondo involves a lot of kicking, from the front kick, side kick, roundhouse kick, back kick, reverse side kick, and hook kick. Because of the emphasis on stance and kicking, adequate taekwondo mats must be in place, not only to allow the participants to perform at full capacity, but also to protect them from strain, fatigue, and injury.
There are different styles and sizes of taekwondo mats, depending on the size of space in a home practice area, gym, school, academy, or competition ring. A competition area is a minimum of 10m x 10m and no larger than 12m x 12m. So, it's nice to purchase puzzle mat systems that can be used to accommodate these spaces. Individual roll out mats are also great for practicing and perfecting skills.
Regardless of the type of taekwondo mat you prefer, Greatmats offers the best products available, with mats that will make practicing and competing safer and more enjoyable for your athletes.
Pro Taekwondo Puzzle Mats - 1x1 meter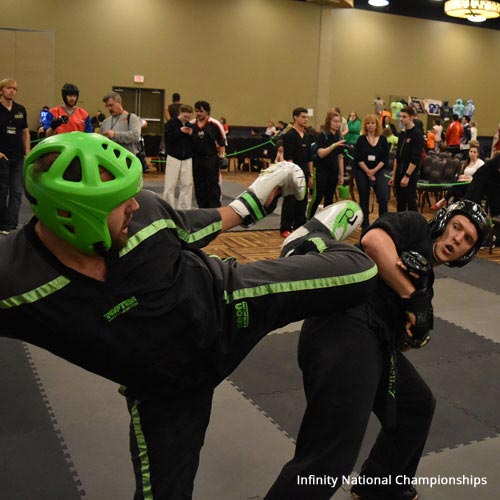 The Pro Taekwondo mats are the perfect portable mat system that works well in professional dojo, martial art, and TKD gyms. These 40 inches by 40 inch and 6-pound mats are super affordable and durable and can be used with shoes or boots.
They are resistant to scuffing with their durable thatched surface texture on both sides. They are 20mm thick and fit together tightly like pieces of a puzzle and form a floating floor that allows for multiple room layouts.
These mats are lead and latex-free, waterproof, and made of high density, closed-cell EVA foam. They provide the perfect amount of firmness to allow for quick, intense movements, kicks, and jumps. Yes, they offer great cushioning and safety from falls as well. The pro taekwondo puzzle mats are nonabsorbent and easy to keep clean with a vacuum and spot scrubbing process.
These mats cost about $14.25 each, which equates to just over $1.30 per square foot.
Home Taekwondo Puzzle Mats - 2x2 Feet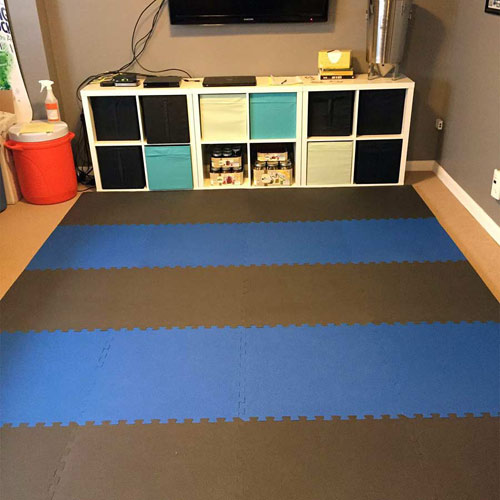 Home Sport & Play Mats are excellent home Taekwondo mats. These provide for a soft flooring surface similar to the pro version mentioned above with a thatched texture that accommodates athletic shoes and boots, and they present a super fun and colorful appearance.
These mats are 2 feet by 2 feet and made of roughly ¾ inch thick EVA foam, which provides a flexible consistency similar to a soft rubber while providing more cushion. They perform well in nearly any setting or environment, as they are waterproof, stain-resistant and scuff resistant. And they are small enough to fit in most closets as well as on or under workbenches.
These home taekwondo mats provide anti-fatigue properties and they absorb shock extremely well. They also have a firmness that allows for quick and easy movement. Installation of the interlocking puzzle mat system is a breeze, and when it needs to be cleaned, it can be vacuumed or damp mopped with common household floor cleaners.
At around $7 each, or about $1.75 per square foot, this versatile mat delivers excellent value.
Roll Out Mats - 6x18-plus feet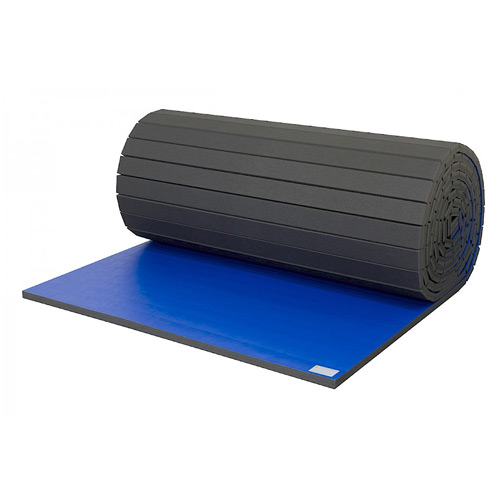 Roll Out taekwondo mats are 1.25 inches thick, and 6 feet wide. They are available in custom lengths over 18 linear feet, so this is a great individual mat if you're interested in a custom size.
These taekwondo mats are also great to be able to just roll them out, practice on them, and roll them back up for easy storage. They also make it much faster to cover large areas.
This product features 24 oz. vinyl top in either smooth or tatami surface and works perfectly for taekwondo and other martial arts practices. Available in a variety of colors and made of flamed bonded, durable, 1.24 inch cross-linked polyethylene foam, the mats are manufactured under the highest quality control standards found in the flooring industry. Shoes can be used on these roll out mats.
At less than $4.50 per square foot, these roll-out mats also provide an excellent value.
Greatmats TKD Mats!
If you are looking for the best taekwondo mat and flooring options, Greatmats has what you're looking for. Greatmats truly offers the best selection of the highest quality mats available on the market.
There are numerous options other than those highlighted above, and you can simply reach out to a friendly and knowledgeable customer service agent who will help you determine the perfect product to complete your holiday shopping. All options deliver the perfect mix of quality, value, and durability with an option to suit any need, preference, and budget. And thanks to the Greatmats guarantee, you can also shop with confidence – knowing you'll never find better service or overpay for a product.
When you're ready to explore the many available options, the customer service team at Greatmats is ready to assist!