How Do You Cut Garage Mats And Tiles?
By Lisa Hobbie Created: May, 2021 - Modified: June, 2023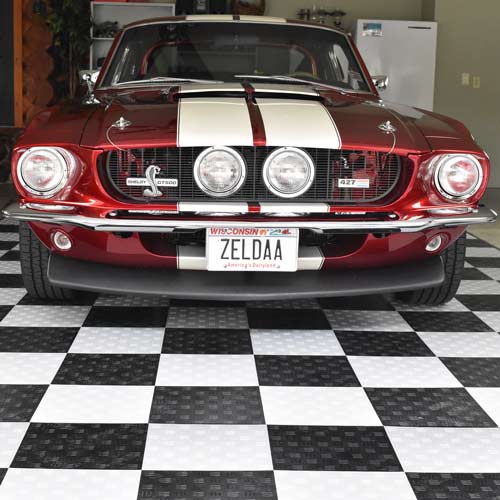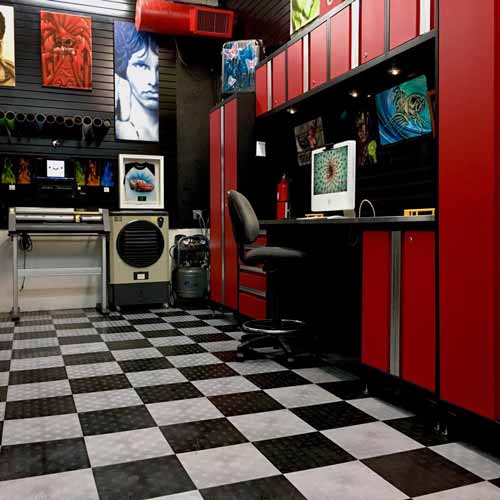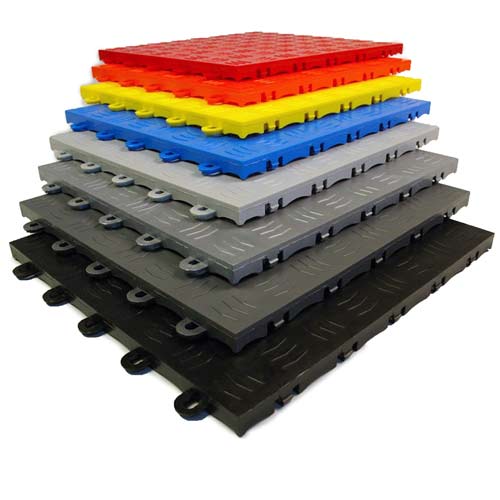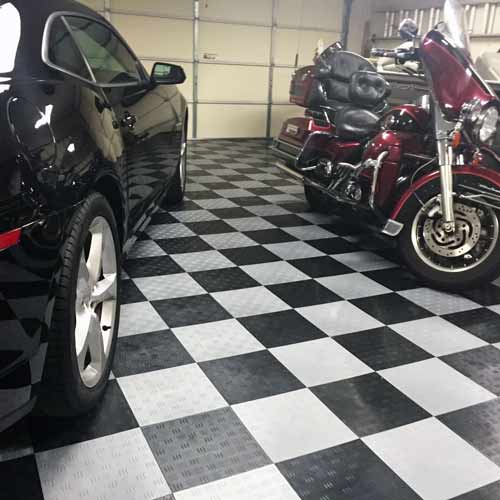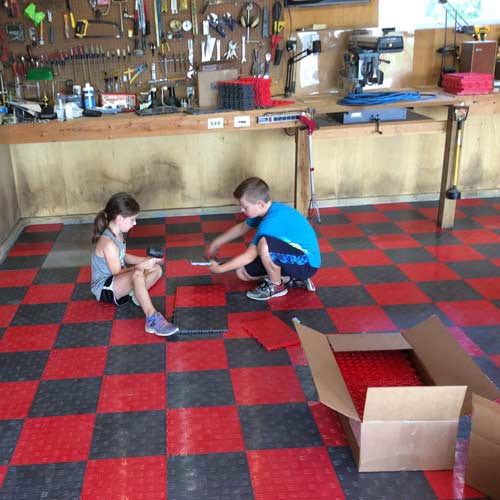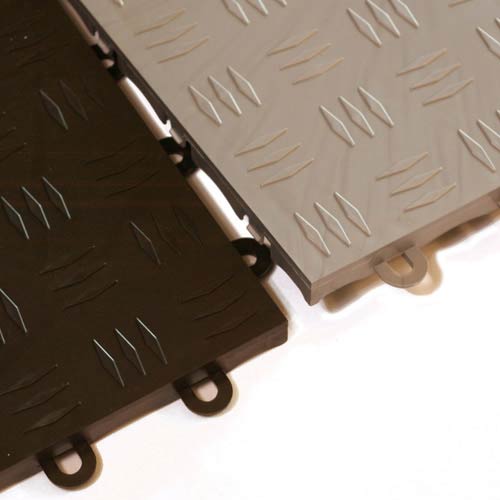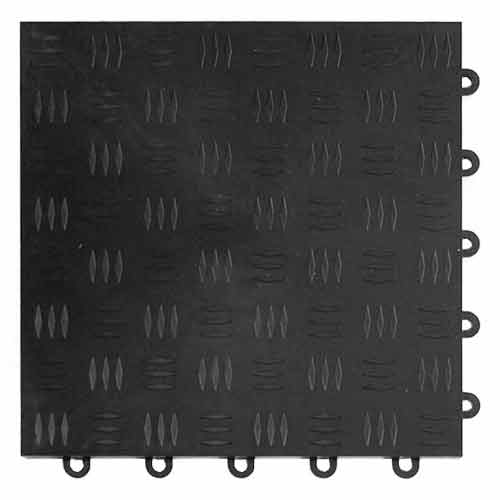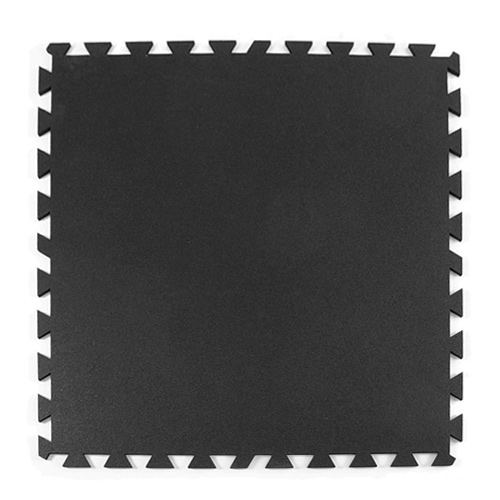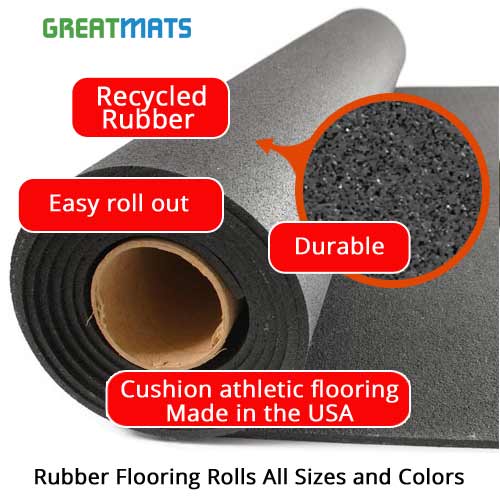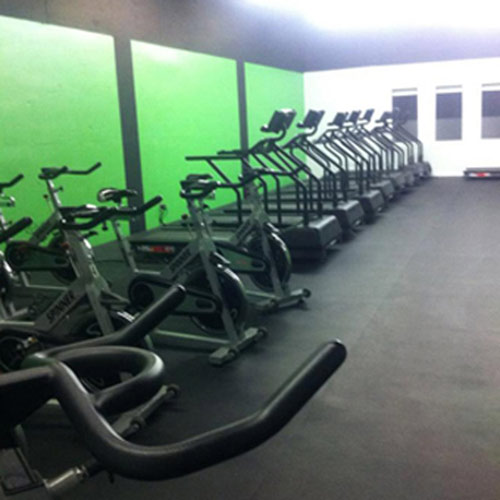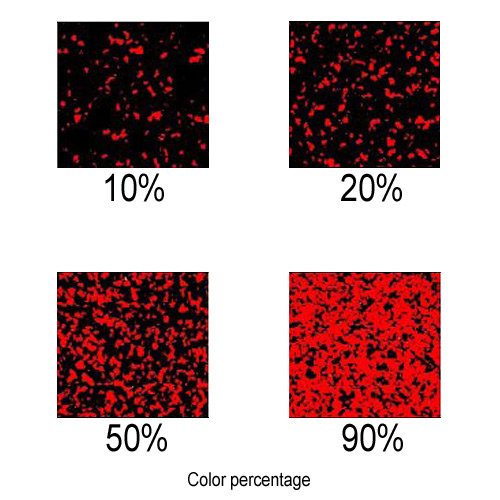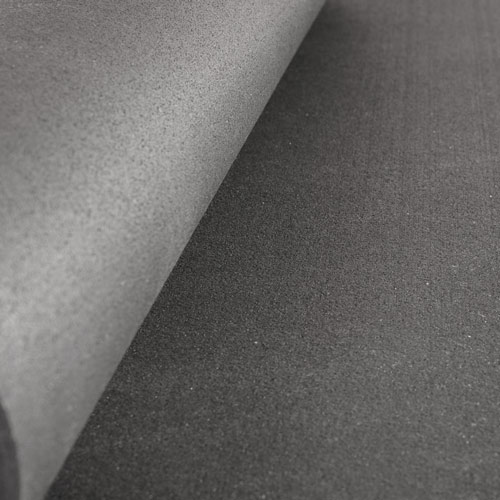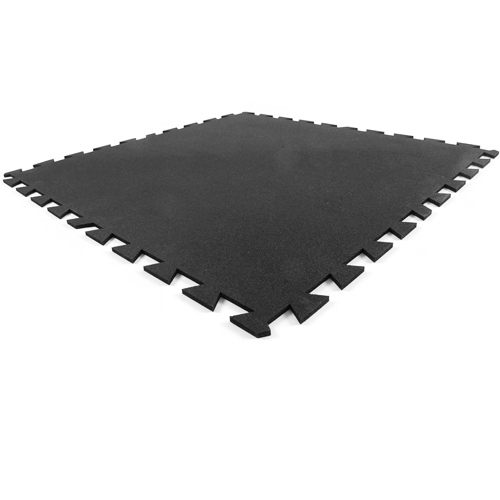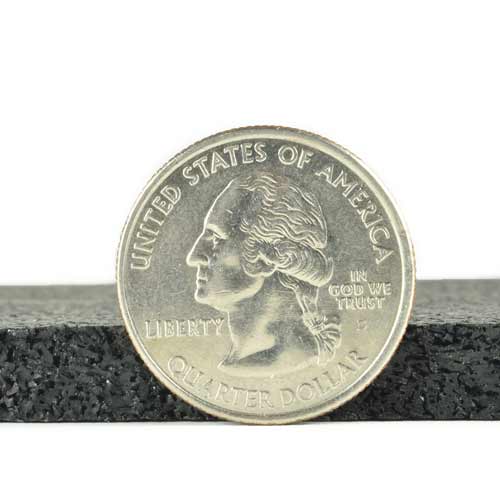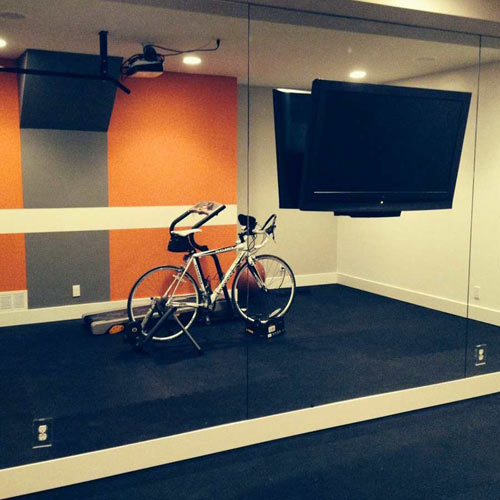 Garage mats, like most mats and flooring solutions available at Greatmats, are super easy to install and even cut. There are recommended ways to cut different products, with the correct procedure dependent upon the particular type of garage mats you are working with.
Greatmats has a wide variety of
garage tiles and mats
from which to choose, with the following four products representing a sampling of products suitable for different applications:
Common ones for sale:
Among these four products are rubber floor rolls suitable for workout spaces, traditional garage floor tiles suitable for parking everything from a motorcycle to a truck on, rubber gym tile, and multi-purpose pvc flooring. Each offers high quality performance, value, ease of installation, and simple cutting processes.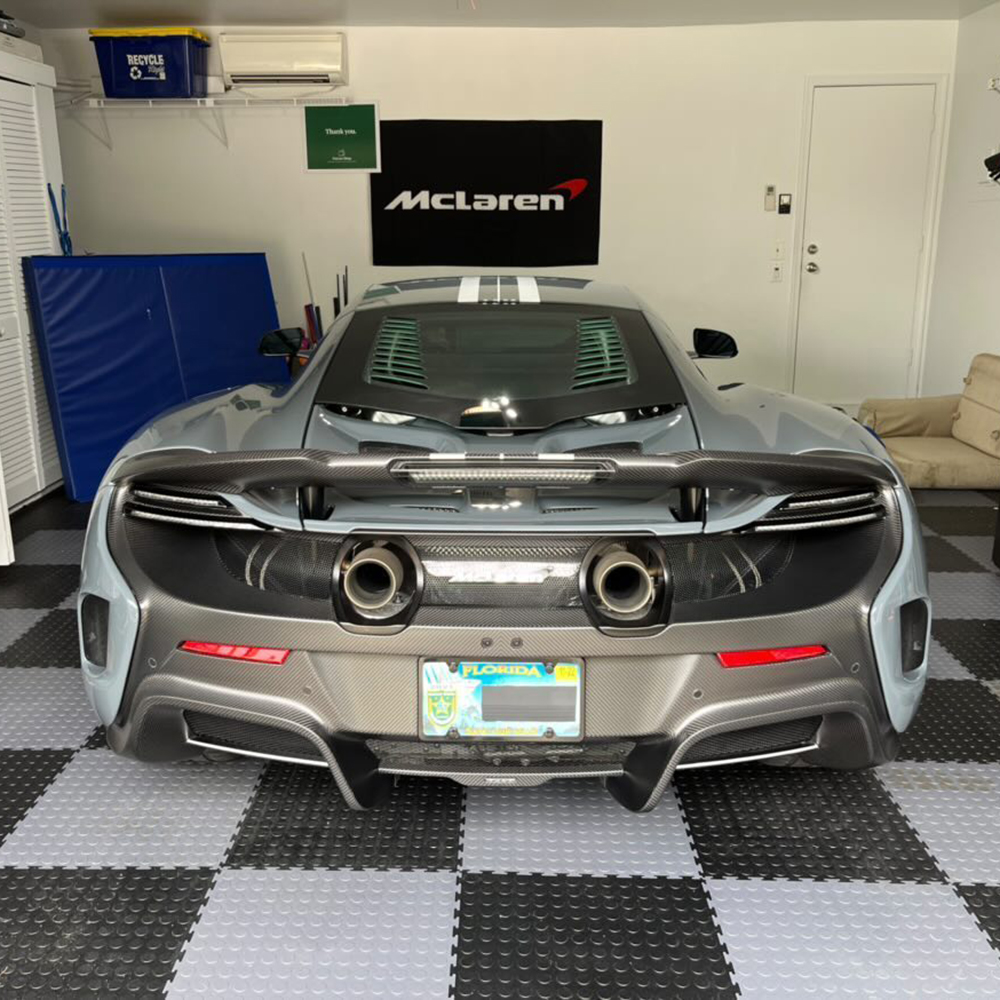 Coin Top Home Floor Tile Colors is an industrial-quality product that offers a surface that is safe and easy to clean, non-slip, durable, and versatile. They are robust enough to withstand the weight of vehicles, tools, and more, and they are resistant to oils, gas, solvents, mold, mildew, and ozone abrasion. They are also waterproof, eco-friendly and able to hold up to extreme weather.
This garage flooring solution is very simple to install. Each tile weighs just 4.25 pounds, and the product's modular design allows the tiles to easily be snapped together without adhesive. Just start in one corner of the coverage area and add additional tiles one at a time. To cut tiles to fit around spaces or objects, you just use a straightedge and sharp utility knife to make easy, accurate cuts.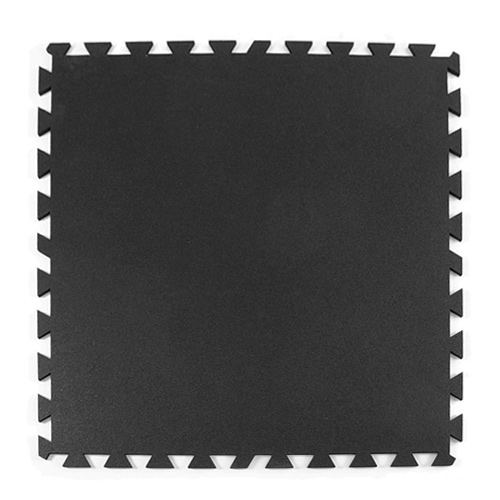 Black Utility Rubber Tile is a super economical interlocking utility flooring product that works really in garages - either for a storage or shop area or workout space. They deliver a material density rating of Shore A 60, which indicates a tougher than average type of flooring. The tiles feature a black base and light mix of various colors, and they each measure 3 by 3 feet - allowing you to quickly install them to cover a lot of area in a short time.
These garage mats have an interlocking edge design, so you simply piece them together like you would pieces of a jigsaw puzzle. Just line up the tiles next to each other, ensuring the tabs on the edge of one lines up with the slots on the edge of the adjacent mat. Then, just step on them to pop the tabs into the slots.
To cut these garage mats to fit as needed, just use a sharp utility knife. You can deeply score the tiles on one side while laying them across the face of a 2x4 piece of wood. This causes the score line to pull open, allowing you to finish cutting through it more easily.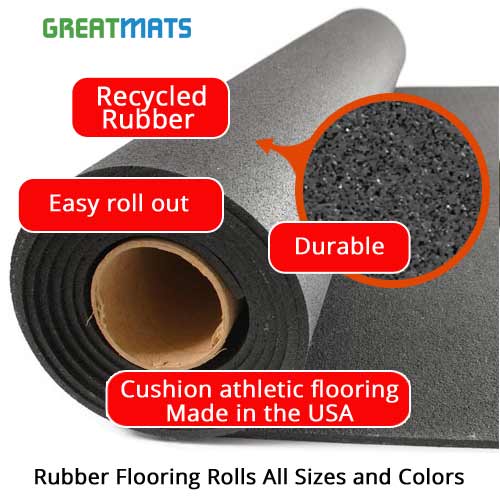 Rubber Flooring Rolls offer an economical and resilient solution for a garage. They are available in many different thicknesses and color fleck options, and they offer a surface with excellent traction, durability, and slip resistance. The rubber material can easily be laid over wood, cement, concrete, ceramic or other smooth surface. If you choose to adhere it, just use double sided tape. Even for a dry install, it should be taped at the perimeter and seams to keep them in place. But installing these rolls is as easy as unrolling them and cutting them to fit with a straight edge and utility knife.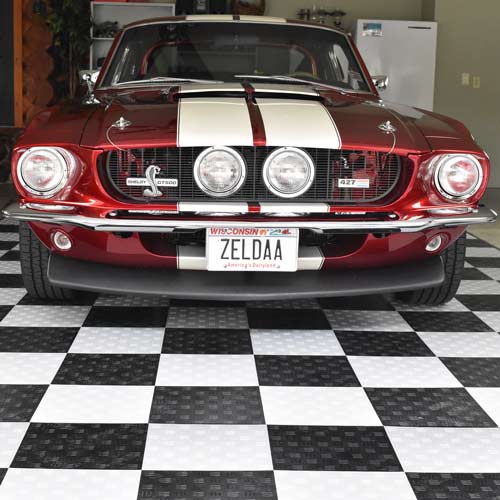 Finally, Garage Floor Tile - Diamond is truly one of the best waterproof, non-absorbent garage floor tiles on the market. Made from a super durable polypropylene plastic, this floor offers a surface that is durable enough to endure loads of 10,000 pounds, so it's perfect for parking a car, truck, boat, motorcycle, heavy tools and equipment on without sinking like many other tiles will.
This option features a tight-fitting snap-together connector system, delivering a simple installation process. They have female loops on two sides and male pegs on the other two. Just line them up so the loops point in the direction where the next tile will go. Place the peg of one over the loop of the other, and step on it lightly to pop it into place. To cut them to fit in wall to wall patterns, use a power saw to cut through the plastic - making every edge straight to fit tightly against walls. You can alternatively use a sharp utility knife and straightedge to score it repeatedly before snapping it apart. The utility knife method will require significantly more elbow grease.
Greatmats- For the Best Garage Mats that are Easy to Cut & Install
Customizing your garage space is easy when you purchase a floor mat or tile option that is easy to cut and install for a DIY process. The four products highlighted here are the best in their classes, offering solutions that are simple to cut and install, cost effective, attractive, and safe.
Aside from the products highlighted, Greatmats offers numerous other garage floor tiles from which to choose - from rubber and PVC to everything in between. Just reach out to the fabulous staff at Greatmats who can help you decide which product is right for you, and they can help you figure out the best way to cut and install the products of your choice.