How Do You Clean Ground Protection Mats?
By Lisa Hobbie Created: March, 2021 - Modified: August, 2023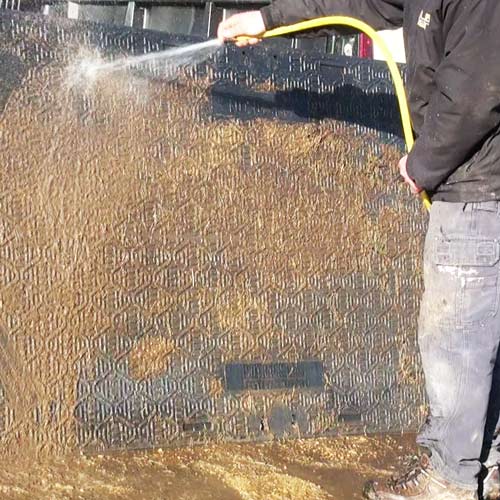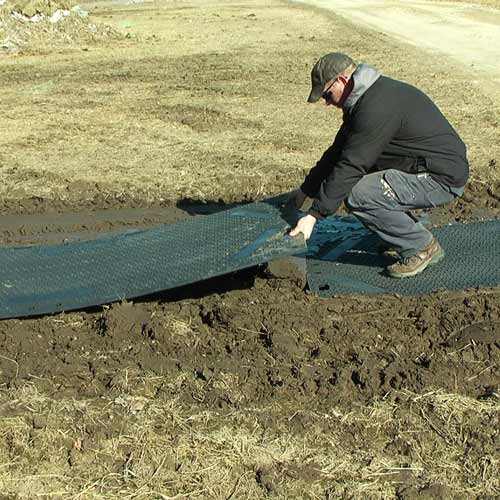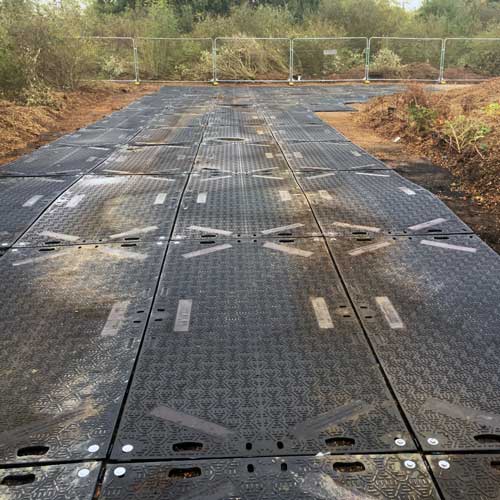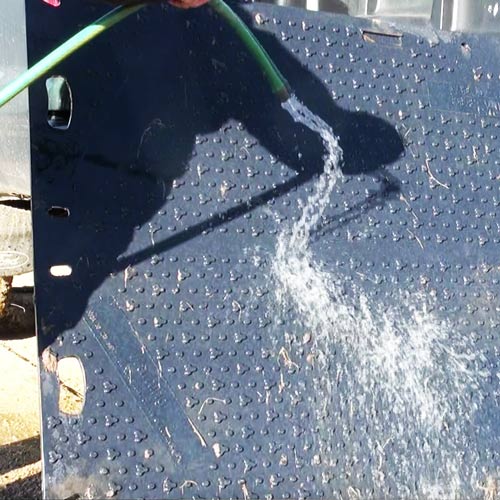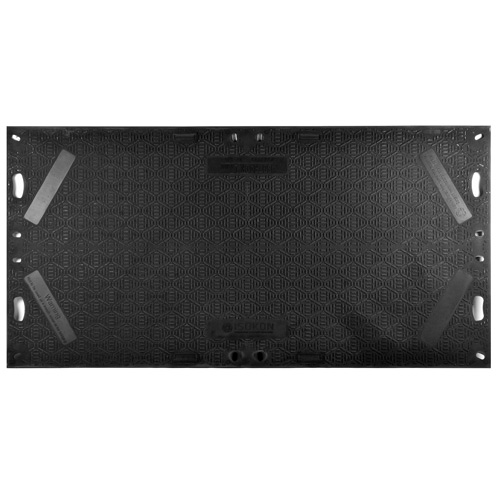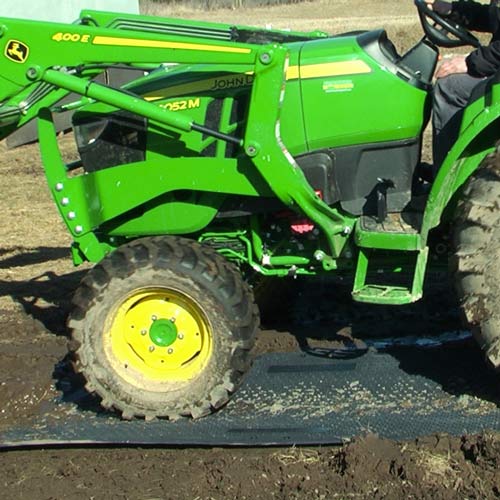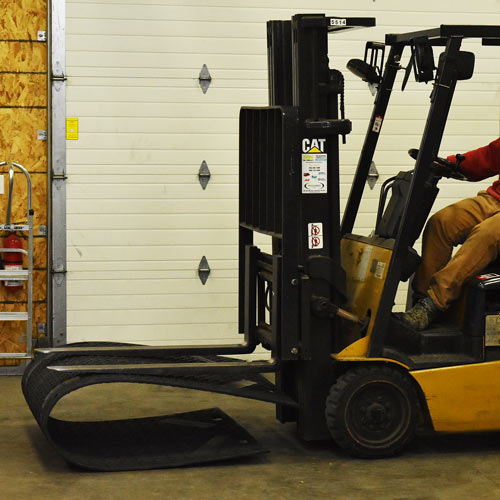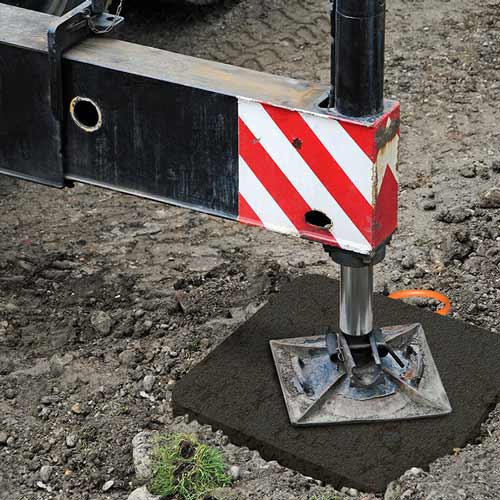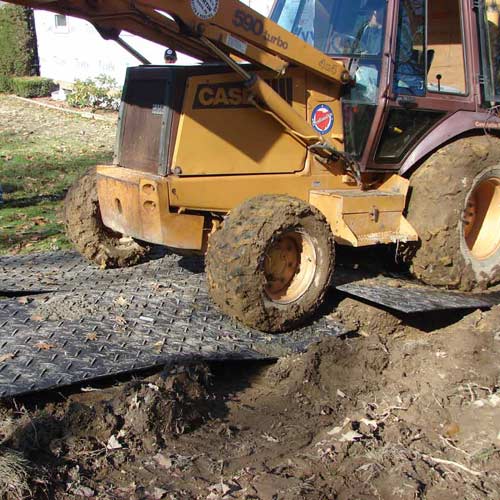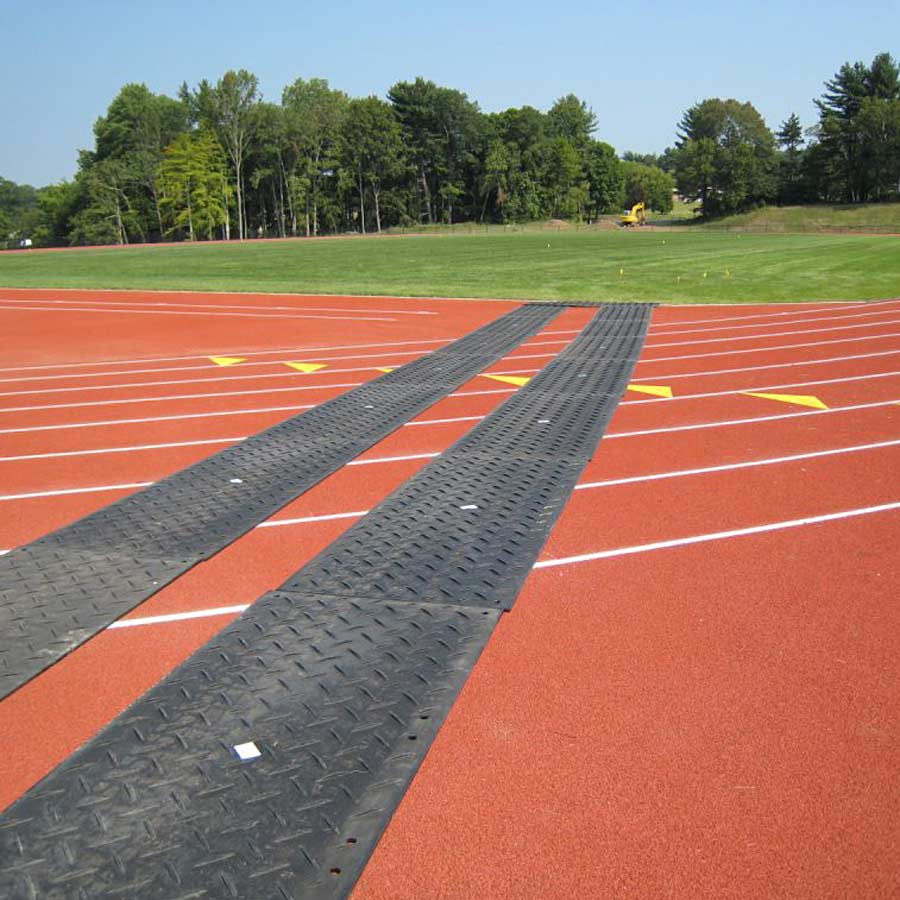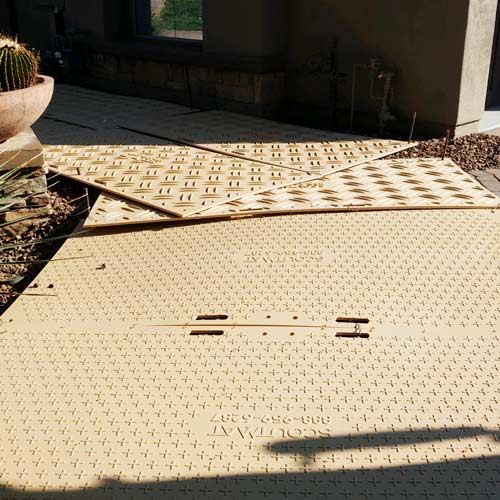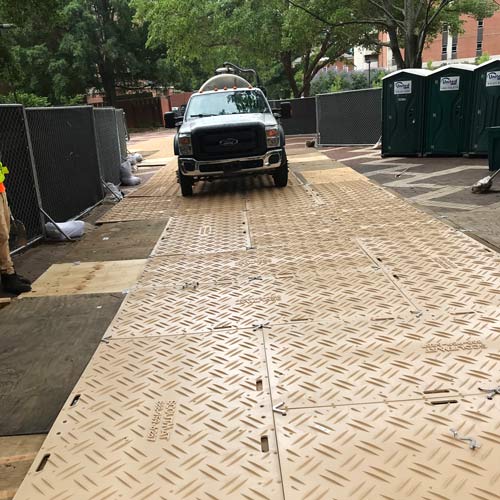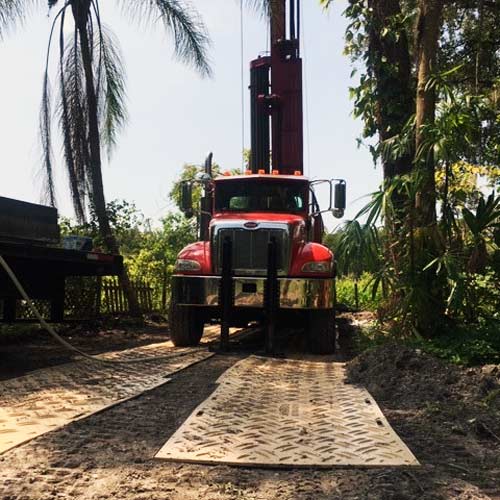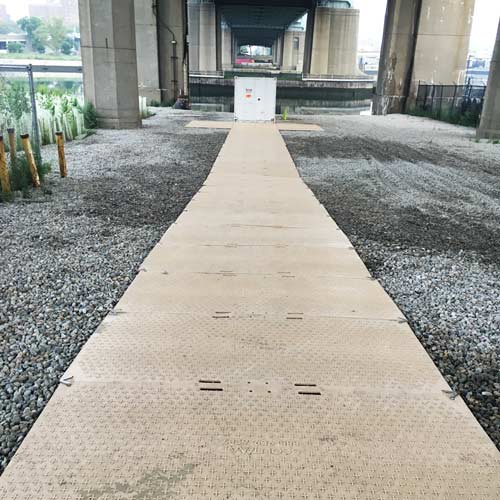 Cleaning ground protection mats from Greatmats is not as big of a task as you might think, because most are made of non-absorbent HDPE plastic material. HDPE, or high-density polyethylene, is super durable, and it will not peel, chip, or swell when exposed to water. It is also very scratch-resistant and can endure exposure to many chemicals. Because of this, ground protection mats can be cleaned in a flash using a pressure washer or garden hose and scrub brush. So, if your ground protection mats become covered with mud, clay, or other dirt and grime, simply spray and wash it away with water.
There are so many ground protection mats at Greatmats - all of which can be cleaned using this method. Some are easier than others - based on their weight, size, and features. Among them are the following popular options: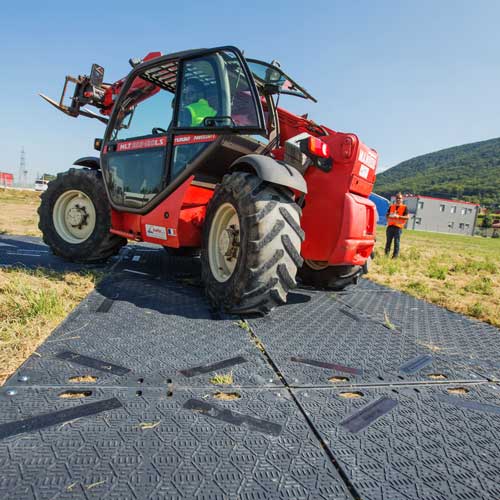 Gmats Ground Protection Mats are 4x8 and designed to be maneuvered easily with convenient hand holds and manageable weight of just 77 pounds. They are very durable, yet economical, and they are a great option for temporary bobcat pathways, golf courses, work pads, makeshift storage areas, or pedestrian pathways for outdoor events, so keeping them clean is important for performance and aesthetic appeal. Plus it helps keep the weight down for moving them around.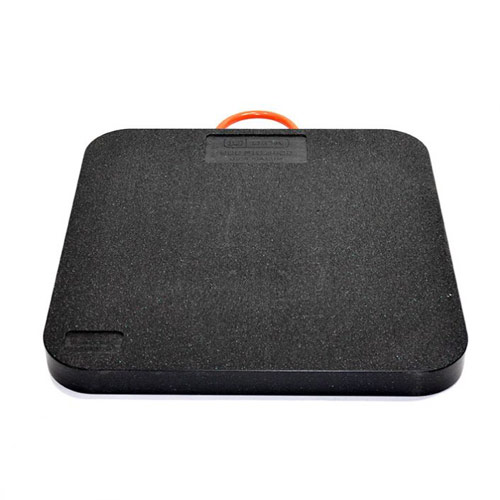 The 2 x 2 Outrigger Pad is a specialized product that is lightweight and easy to maneuver and they feature safety orange ergonomic handles to optimize maneuverability. So, these ground protection mats are simple to keep clean by sweeping, power washing, or hosing them off. They come in different sizes and thicknesses depending on the specific needs and requirements of power or construction companies. They are non-conductive, non-magnetic, and resistant to temperature, chemicals, water, and oils, and they can support vehicles like lift bucket trucks and boom trucks with no warping or delamination.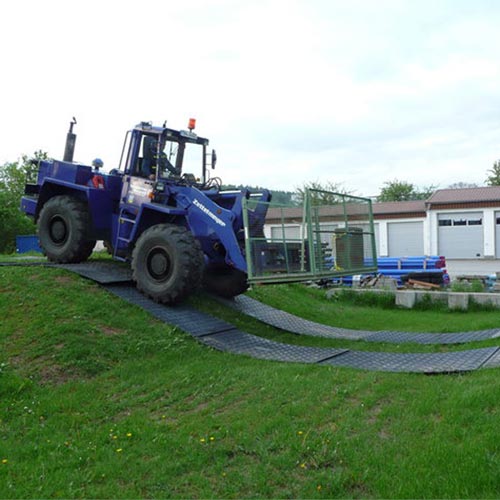 AlturnaMats Ground Protection Mats - 4x8 are designed to support heavier loads, up to 120-ton (240,000-lb), and still leave turf smooth, even in the softest conditions. They are ideal for building a temporary roadway or working platform in no time, and with their diamond plate tread design, they provide maximum traction and the highest quality. These are 86 pounds, so a little harder to maneuver to clean them, but with one or two strong people, cleaning them is certainly manageable.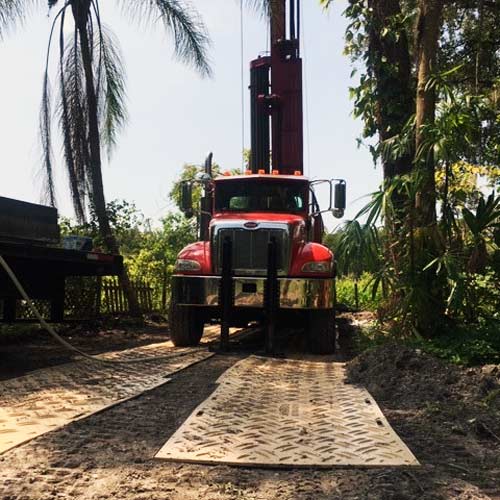 48 x 96 inch Ground Protection Mats Scout ground protection mats are an excellent option for situations calling for support of loads of up to 175,000 pounds (87.5 tons), and they are perfect for areas where the ground is soft and the concern for rutting and damage done by weight of heavy equipment is present.
They are rough and tough and designed to provide enhanced forward traction and reduced slippage. Each 4x8 mat weighs about 88 pounds, so they are still maneuverable to get them scrubbed and hosed down.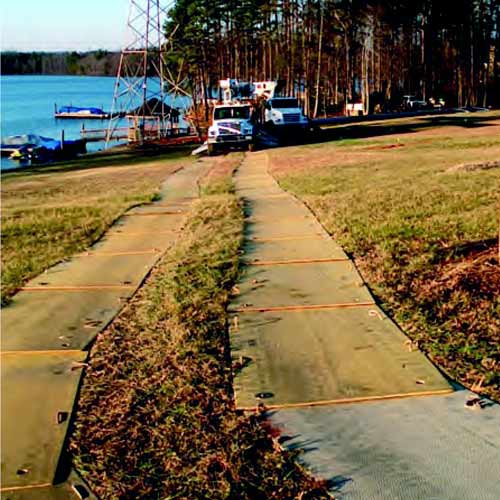 Mud Traks Ground Protection Mats are some of the easiest to clean, as they weigh only 48 pounds and feature rope handles for easy lifting. Although these are made of a solid fiberglass structure, they can easily be cleaned using a pressure washer or garden hose and a non-metal scrub brush. These are easy to transport in the back of a truck, and they feature the most aggressive traction surface in the industry with texture on both sides. They do not conduct electricity, and they are not affected by water, gas, oil, or chemicals. They stay cool in the heat, and they can handle axle loads of 30,000 pounds in off-road conditions. They are designed for construction, structural movers, cemeteries, landscaping, pump service, golf courses, and crossing sand.
Greatmats - For Ground Protection Mats
There are many reasons why you may need to use ground protection mats. If you have heavy machinery on a construction site and want to protect the lawn or driveway, they definitely come in handy. If you want to have them on the back of your ATV to help you get over soft and wet areas, they will help. If you need some extra traction for any reason at all, ground protection mats are a solution. For all of these applications, selecting mats that are super easy to clean - as the ones at Greatmats are - is one of the best ways to make your experience a positive one.
Regardless of the ground protection mats you select, when you purchase from Greatmats, you can have the confidence in knowing you are receiving the best quality, pricing, and service available anywhere. And that cleaning them is as easy as hosing them down.