Professional Martial Arts Mats For Home
By Paige Cerulli Created: September, 2017 - Modified: May, 2021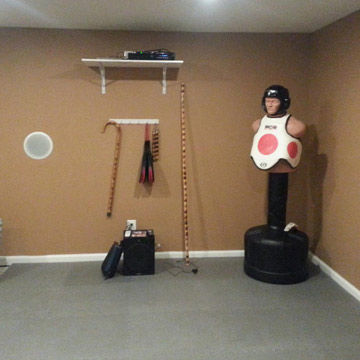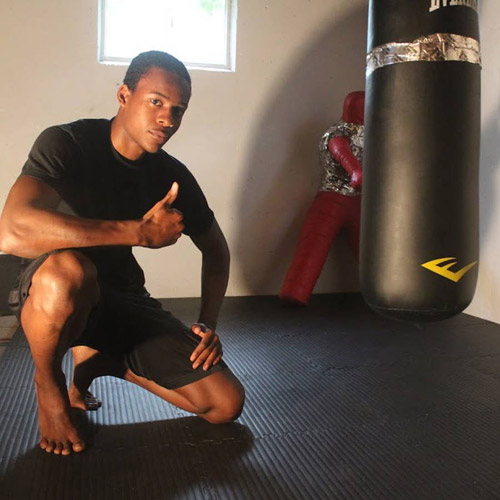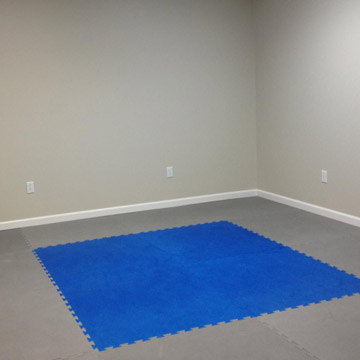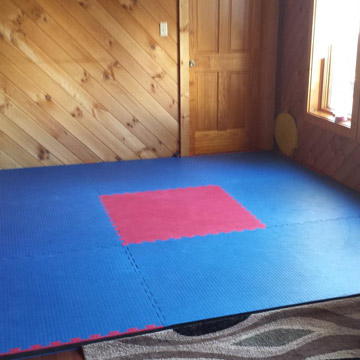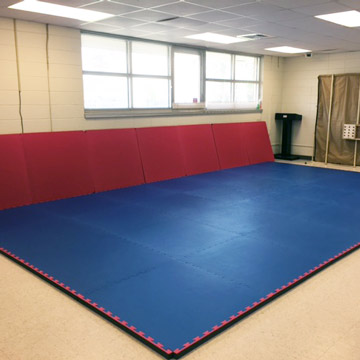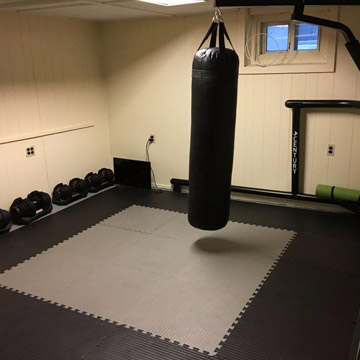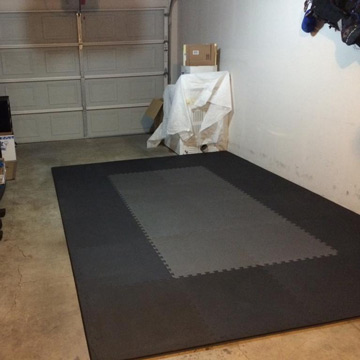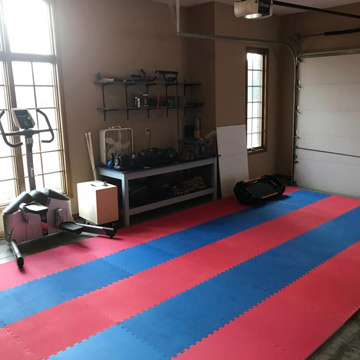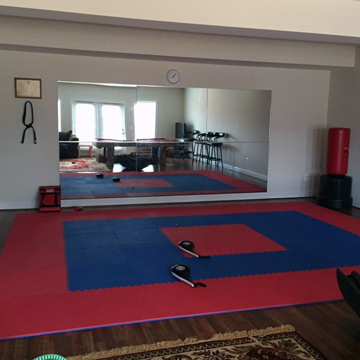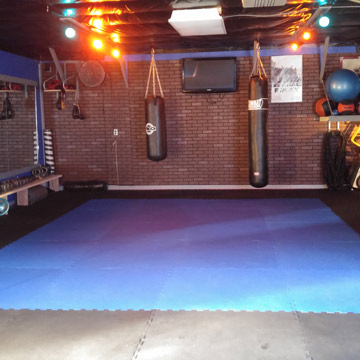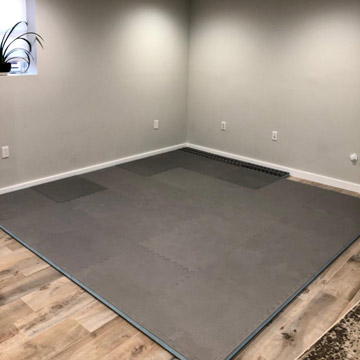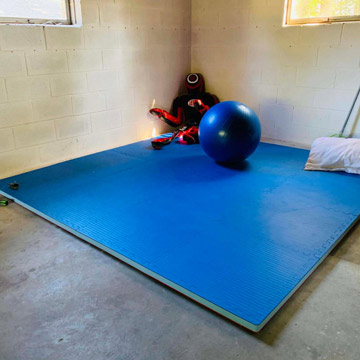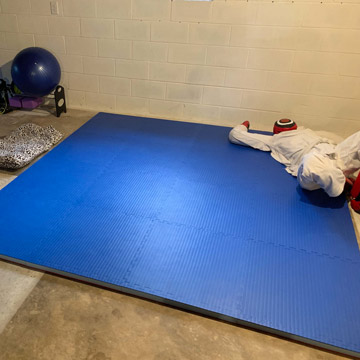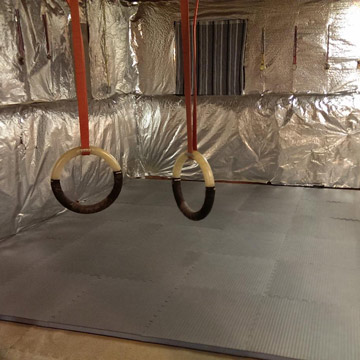 Studying martial arts requires dedication. To truly advance, you'll need to put in plenty of practice hours, and having a home studio in your garage or basement can help you to prioritize your training. Investing in quality martial arts flooring is the first step in making that studio a safe place where you can practice and train.
You'll find all of the best martial arts home gym flooring at Greatmats.
Greatmats is a martial arts flooring leader in the United States, offering everything from high end professional mats to economical martial arts home gym products. Used by world champions and martial arts pioneers across the country, Greatmats is one of the most trusted mat brands in the United States.
When you shop at Greatmats, you'll have plenty of martial arts home gym flooring choices. From grappling flooring to conveniently sized mat options, we carry the quality, specialized flooring you'll need at a price point that makes it an affordable choice for your home studio.
Below are some of our most popular flooring options for home martial arts use.
Home MMA Mats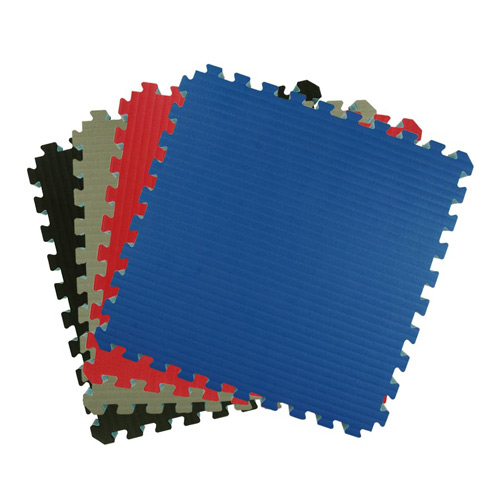 With our Home MMA BJJ Mats, you can practice mixed martial arts, wrestling, jiu jitsu, judo, and other grappling sports safely at home. These mats deliver the same professional quality that you would find in a professional dojo, but you'll be able to enjoy that quality in your own home.
Measuring 1.5 inches thick, these mats provide enough cushion you need for grappling, and they can help to absorb the impact of takedowns and throws. They also offer fall height protection for up to four feet, prioritizing your safety and giving you the confidence you need to train in your home.
These mats feature a no skin burn tatami texture, reducing the chance of a scrape or rug burn while you practice.
While they're soft and cushioned, they're also firm enough to support stand up martial arts, too.
These mats are double-colored and double-sided, so if one side becomes stained or worn, you can flip the mat over to get the maximum use out of it. They come with two border strips per mat, and they're designed for an easy installation.
Home Striking Martial Arts Floor Mats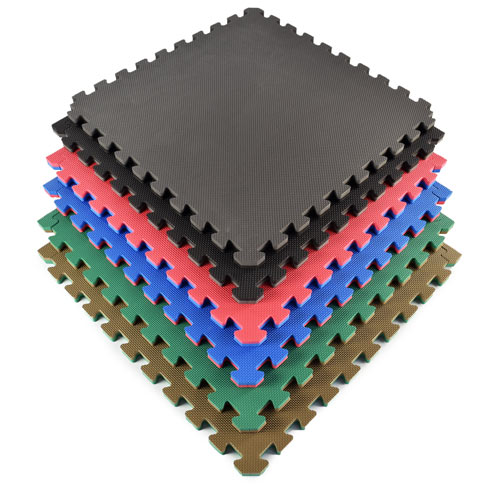 Our Home Sport and Play Mats also offer professional-quality construction at a price that's home studio budget-friendly. These mats are designed in the same manner as our professional taekwondo puzzle mats. However, the home mats feature a smaller size that makes them well-suited for smaller spaces.
These mats are made with an extra-thick EVA foam material, making them durable, cushioned and firm enough for martial arts. They also provide shock absorption that can help to reduce the impact of your hand to hand combat training.
These mats feature a double color and reversible design, so you can flip them over to maximize their lifespan. Their surface is durable and scuff-resistant enough to withstand athletic shoe traffic. They're also waterproof and stain-resistant, making them a great choice for most home martial arts studios.
The puzzle tiles weigh just two pounds each, so they're incredibly easy to carry and install. They install with tight seams that won't pull apart, and they're easy to clean and maintain.
Professional Martial Arts Mats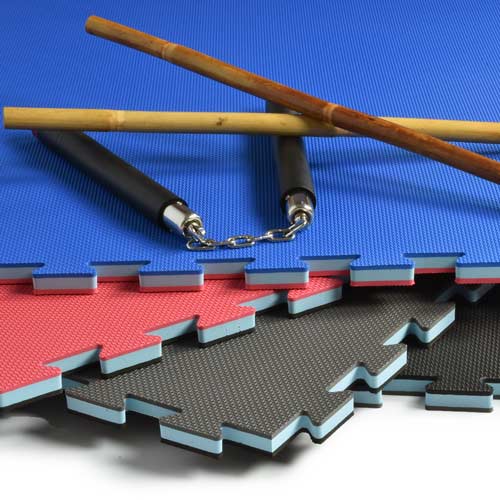 In addition to these martial arts home gym flooring options, we also offer traditional professional martial arts jigsaw puzzle style mats. These professional mats will last for years, and they offer excellent quality that's suitable for beginners as well as more advanced martial artists.
Which Martial Arts Mats Are Right For You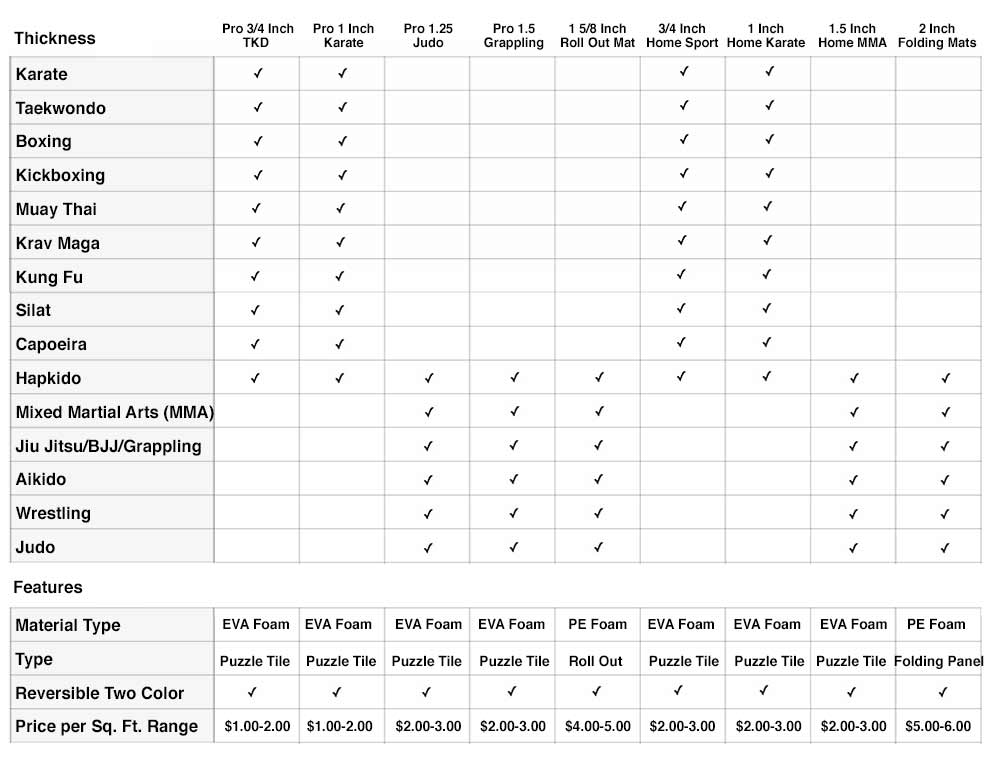 You'll find a wide variety of martial arts training mats for sale at Greatmats, but it's important to choose the mats that are best for your home studio and your needs.
As you plan out your studio build, think about the size of the space and your budget for your flooring. All of our mats are designed for an easy DIY installation, so you'll save on the cost of a professional installation.
It's also important to think about how you'll be using the mats and the type of training that you'll be doing. As you progress through different courses and as you're learning different skills, your need for your flooring may change.
If you're doing substantial floor work and takedowns, then a flooring with shock absorption properties can help to keep you safe. A floor with a no-burn texture can also help to prevent discomfort and let you do groundwork and fighting without worrying about skin burns.
If you're looking for maximum shock absorption, you'll probably want to consider one of our thicker tiles. The type of martial arts that you perform can also help you determine which flooring option is right for your needs. This chart outlines some of our most popular products and the uses that they're most suitable for.
While this chart can help to narrow down your choices, don't forget that our Greatmats customer service team is always here to help you, too. Please call us with questions. Our customer service team will happily help you to choose the flooring that's right for your home studio. We can also provide you with important product information and shipping quotes.