Home Gym Flooring Options - Rubber vs. Foam
By Greatmats Staff Created: March, 2017 - Modified: December, 2022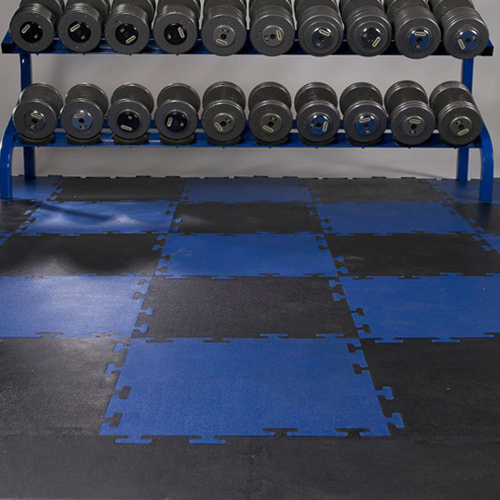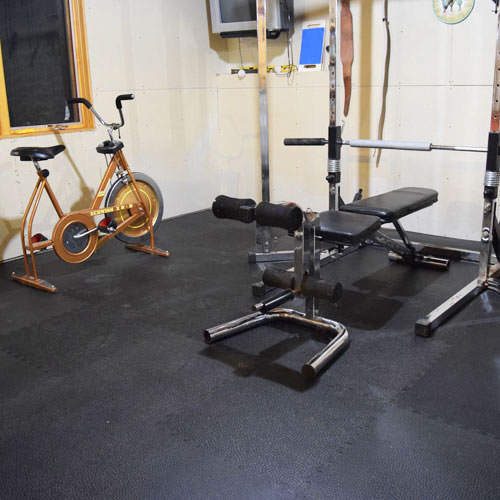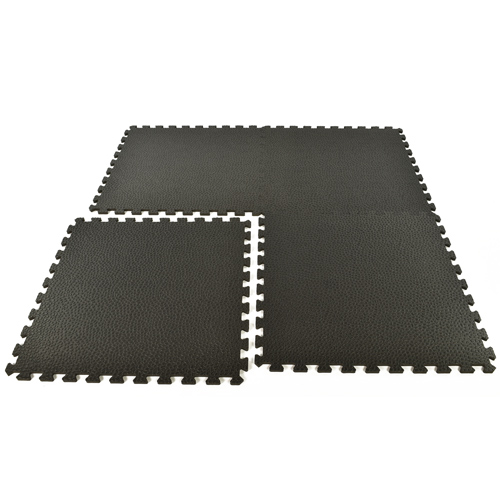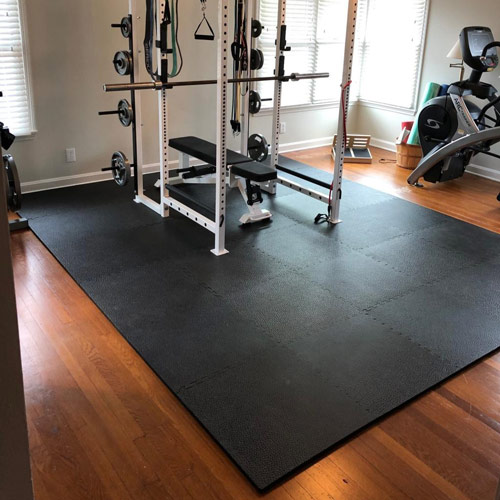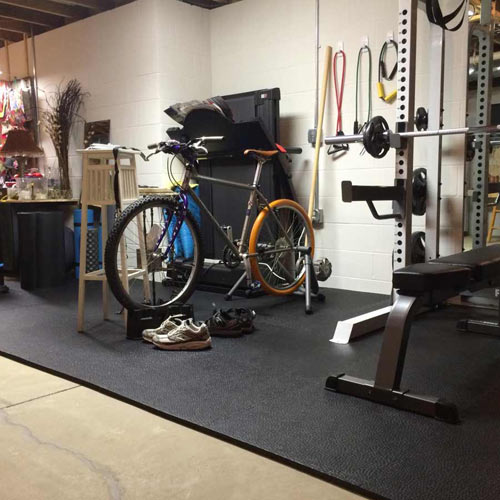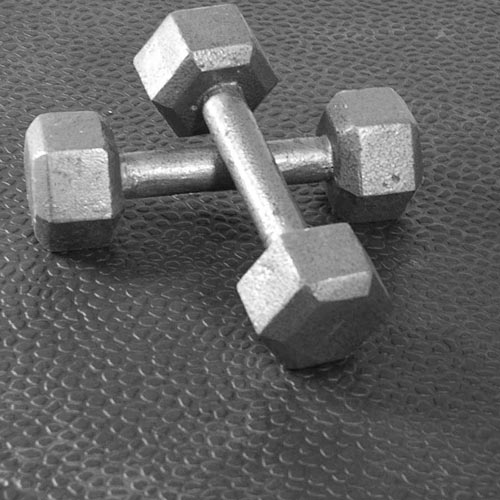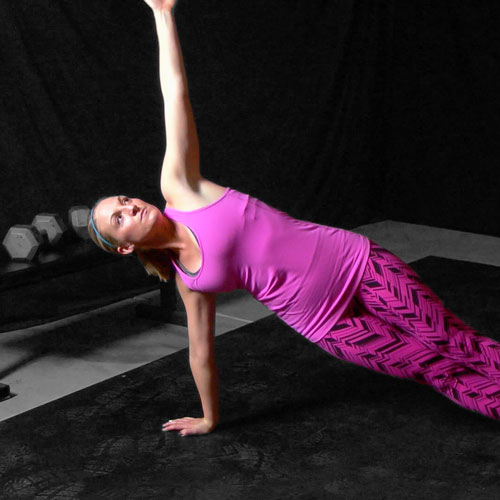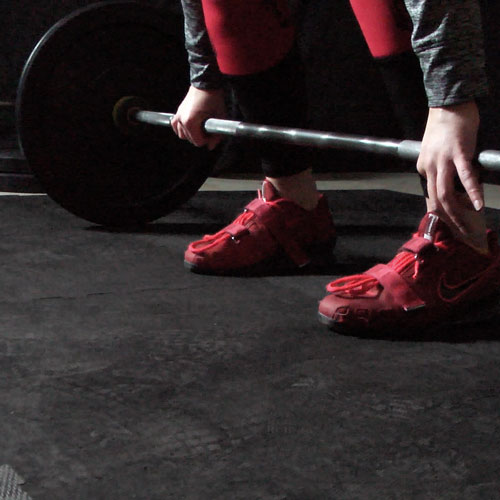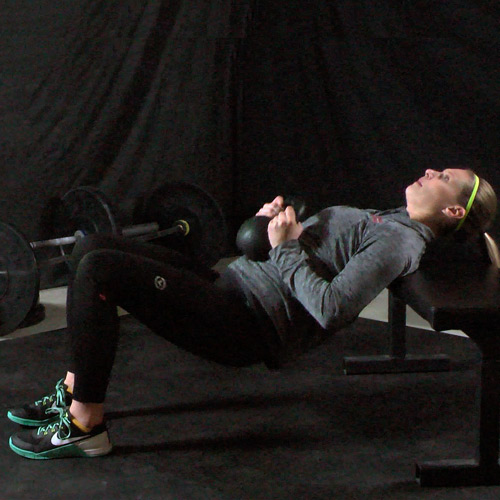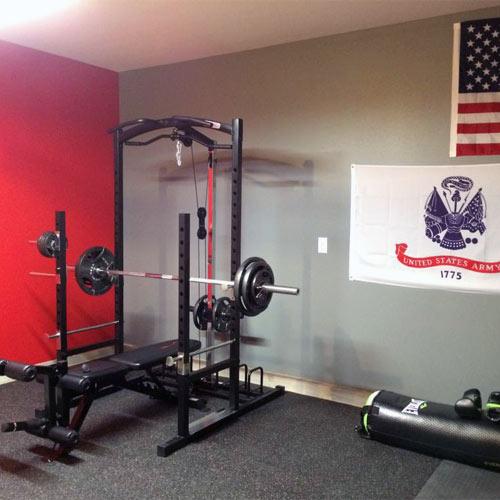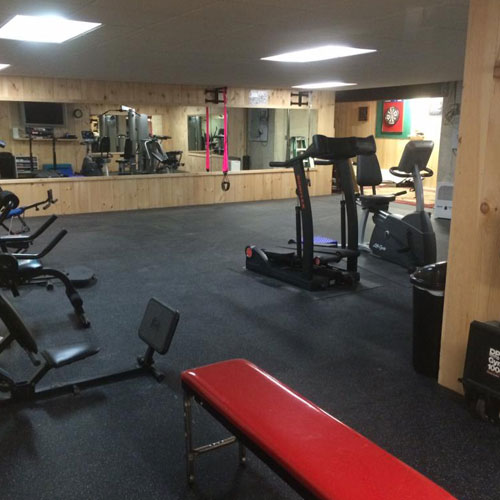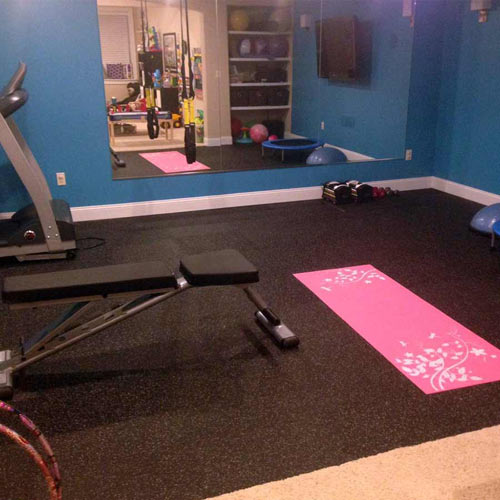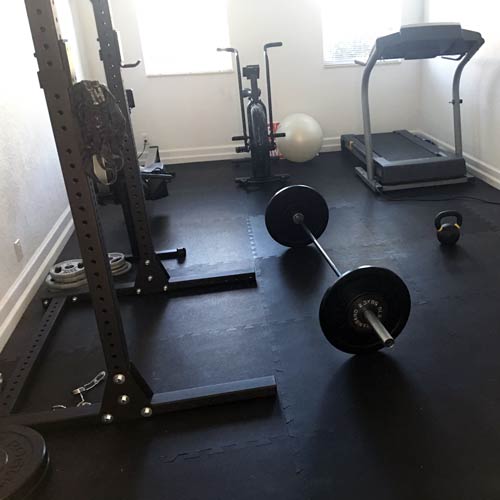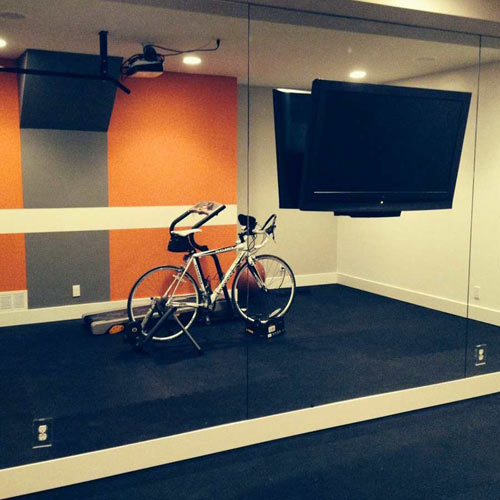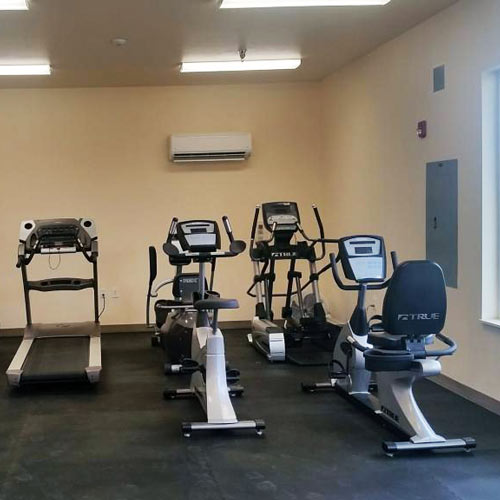 When it comes to flooring for your home gym, the most popular options are
rubber and foam
. Both are a great solutions, but they serve different functions. Your priorities and how you'll be using the space should help to determine which product is best for your application.
Rubber Home Gym Flooring
Probably the most popular home gym flooring, rubber is inexpensive, incredibly durable, and fairly easy to install. Rubber is most commonly found in areas where weights or exercise equipment will be used. It doesn't add much by way of cushion for aerobic activities such as jumping or bounding. (However, Plyometric rubber is less dense than standard rubber and does offer some support in that regard.)
As a rule, rubber is more challenging to install than foam simply because of the sheer weight involved. Rolls are heavier than tiles or mats but provide fewer seams in your floor. Rubber flooring does NOT need adhesive for installation in your home gym - no matter what the purpose. However, a double sided carpet tape can be used around the perimeter and at the seams for a rolled installation. While most tiles can dry lay, there are some products that use a dowel connection system.
You can find rubber gym flooring in large rolls for commercial gyms, small rolls for home gyms, interlocking tiles and mats of varying sizes and thicknesses to accommodate all styles of gym, or straight edge mats much like you'd find in a horse stall.
Foam Home Gym Flooring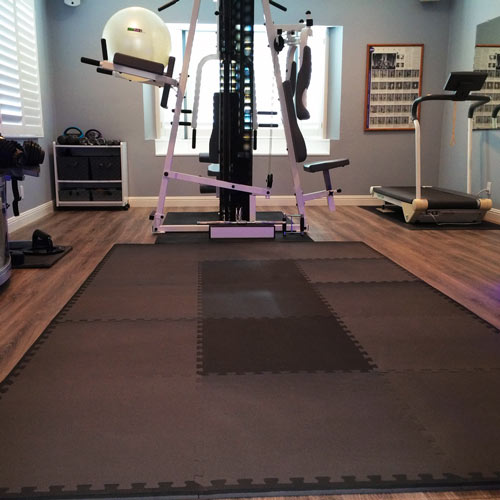 Generally less expensive than rubber because it is so much lighter, foam gym tiles can be found in a variety of thicknesses and densities and is more geared toward home gyms where cardio activities, floor exercises, grappling or tumbling will be done. It is not as durable as rubber and does not hold up as well beneath weights or exercise equipment. Because it is lighter, foam is usually easier to install than rubber and less expensive to ship.
With that being said, Greatmats does offer a couple of interlocking foam gym floor tile options with increased density that will handle most weights, assuming you will not be intentionally dropping heavy weights. For those who love workout using body weight style exercises or using smaller dumbbells, this is the perfect home gym floor material. It will greatly relieve fatigue by providing a firm and stable cushion. It also is an excellent insulator, so if you workout in a basement or garage gym, you won't feel the cold of the concrete below - or the hardness.
If you want to add color to your gym floor, this is also a much more affordable method than colored rubber. For those who practice martial arts or any form of dance fitness, this foam is a much better option than rubber as it allows you to spin and pivot much easier than a rubber floor would. Plus, it offers some protection against a fall and will not absorb liquids. Just keep in mind that some foam gym floors accommodate shoes better than others. All foam tiles are great for bare feet, and some have a surface texture that is designed to resist scuffing from shoes or boots better than others.