Brock Lesnar's Legendary BJJ Coach Reviews Puzzle Mats
By Paige Cerulli Created: July, 2017 - Modified: October, 2023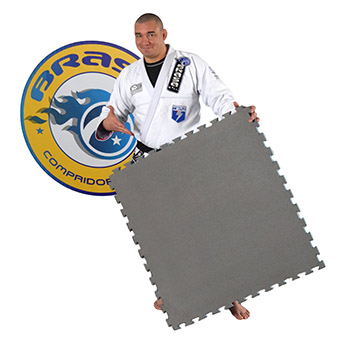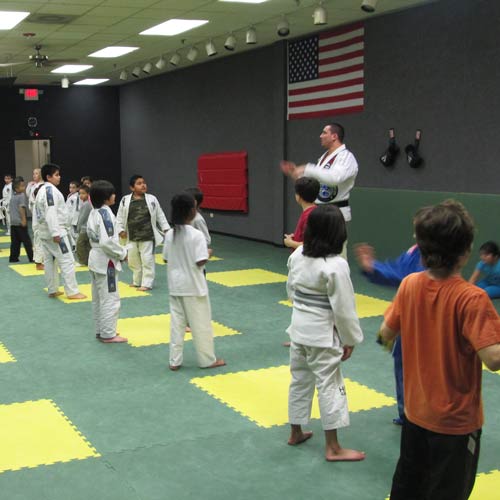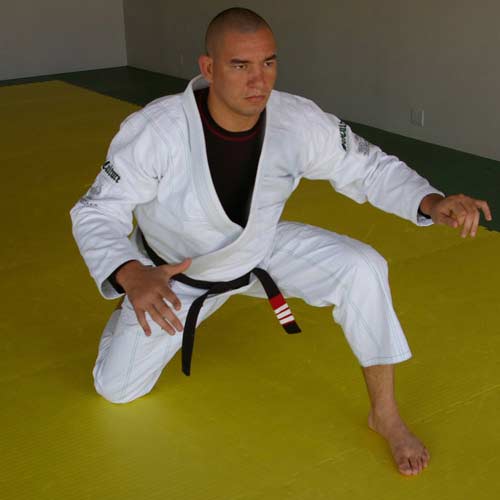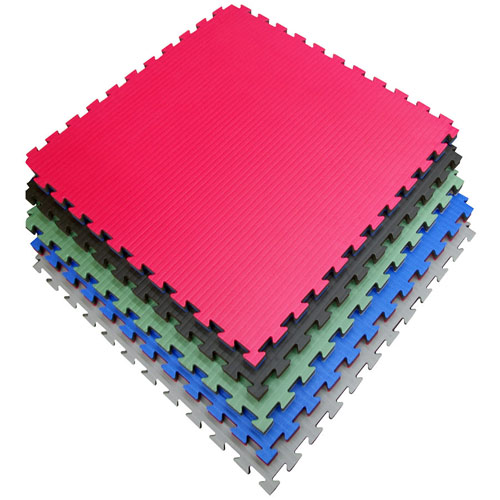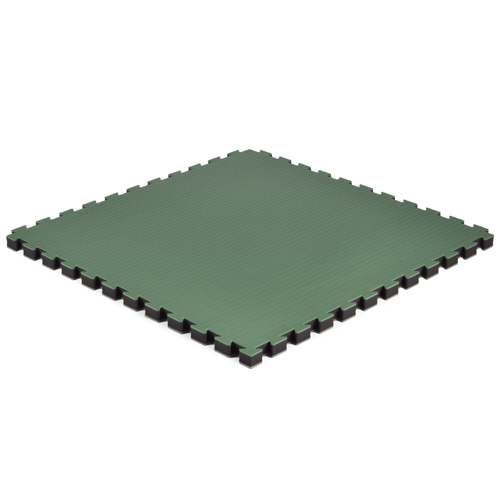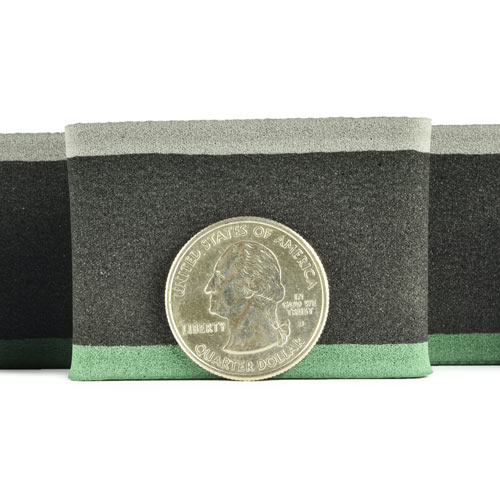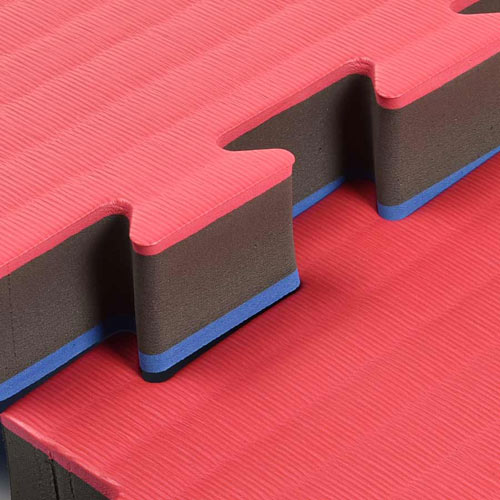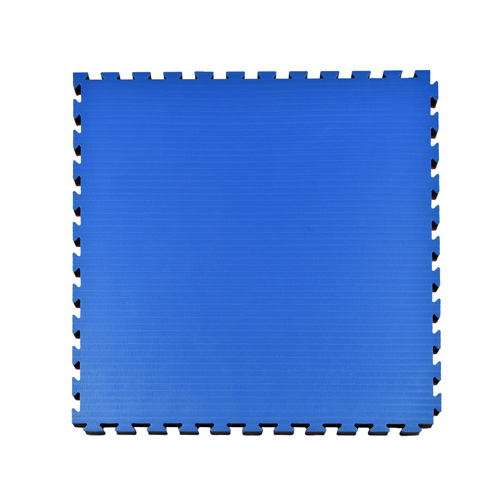 If you're looking for advice about the best Jiu Jitsu flooring, there's no one better to turn to than seven-time World Champion
Rodrigo "Comprido" Medeiros
. Medeiros started Jiu Jitsu when he was 10 years old, and he's been practicing martial arts steadily since age 16. He grew up in Rio de Janeiro, Brazil. After moving to the United States, Medeiros began
training top MMA fighters
including Mike ''The Bull'' Russo and WWE and UFC champion Brock Lesnar. Today, Medeiros uses Greatmats grappling mats in both his training facility and his home.
'One of the things I like about these mats is it's thick enough... for takedowns,'' Medeiros said. ''I'm a big guy, and I want to make sure when I fall, I'm not going to get hurt.''
''(The mats) are very light and very easy to move,'' he added. ''The surface is the same surface as the tatami mat, only much lighter. So you can use and you can change the configuration of your gym without major problems.''
''One of my favorite things using Greatmats is that you never will experience any rug burns when you're training. It's amazing to me how fast you can move on the Greatmats Grappling product. ... The surface makes you feel that you can move in any direction any time you want.''
''I recommend Greatmats for your Jiu Jitsu studio, your house, your garage, your academy.''
The Benefits of Greatmats Grappling MMA Mats
These BJJ puzzle mats are designed specifically for the needs of MMA athletes. Their 4-foot ASTM fall height rating means that they can help to keep athletes as safe as possible, absorbing the impact of falls and takedowns. While they offer excellent shock absorption, they're also firm enough to support athletes while standing, spinning, and turning.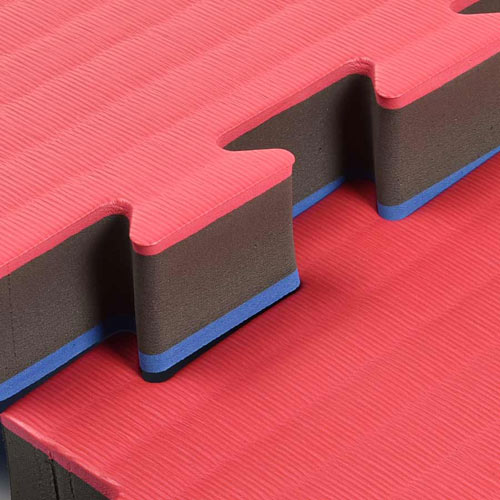 These mats feature a
no-burn tatami texture
designed to help keep skin safe. While traditional textures can result in burns and scrapes during a fall or spin, these tiles help to prevent that, so athletes can tumble and spin freely.
The mats are also waterproof, a must-have quality in studio and competition settings. They can be easily cleaned with a vacuum, and sweat or a spill can be wiped up with a dry towel. A little diluted vinegar can help to remove spots. These mats are also durable enough to occasionally clean them with a walk-behind machine, and they won't absorb moisture or any chemicals during the cleaning.
The puzzle style of these mats makes for an easy installation, so they're a practical option for professional studios and home use, too. Installing the tiles is easy – just align the edges and press the tiles together. The seams create tight-fitting connections, so the tiles won't pull apart during use.
Each tile includes four border strips that you can use to create clean, finished edges. This is ideal for the edges that align against a wall, but you can also use those border pieces to create an island installation in the middle of a room.
When performing a wall-to-wall installation, it's important to leave a ½-inch gap between the mats and the walls, since the mats can expand and contract with temperature changes. You can easily cut the mats to fit by using a straight edge and a sharp utility knife. Alternatively, you can cut the mats to fit around objects like support poles.
The tiles are double-sided and feature different colors on each side, allowing you to create patterns and designs by alternating their orientation when you install them. If a tile becomes worn or damaged, you can replace that one tile, rather than having to replace your entire floor. This can save you significant money and time, while ensuring you can continue to use your training or competition space.
These BJJ puzzle mats are backed by a one-year warranty that reflects their premium quality. Their affordable price means they're a practical option for professional studios and home training spaces, alike.
Are BJJ puzzle mats durable enough for heavyweight fighters?
Greatmats BJJ puzzle mats are highly durable, and they reflect the same quality flooring that the professionals use. Used by professionals and for competition floors, these versatile mats are backed by a one-year warranty.
What makes the tatami surface good for grappling?
The tatami surface texture of these mats is designed to help keep athletes safe, even as they tumble and slide onto the mats. With traditional floor mats, the surface can burn and scrape bare skin, resulting in falls and tumbles that are painful. The tatami texture has a no-burn design that helps to avoid that friction, keeping athletes comfortable even during a fall.
How thick should mats be for Brazilian Jiu Jitsu?
The International Brazilian Jiu-Jitsu Federation and the International Judo Federation require that competition mats be 1.5 inches thick. Greatmats' Grappling MMA Mats 1.5 Inch feature a 4-foot ASTM fall height rating, so you can use them confidently, knowing they'll ensure maximum safety for athletes during both training and competition.
Rodrigo ''Comprido'' Medeiros
Comprido Brazilian Jiu-Jitsu
Bloomingdale IL 60108