5x10x2 Tumbling Mats for Exercise and Martial Arts
By Paige Cerulli Created: June, 2017 - Modified: February, 2021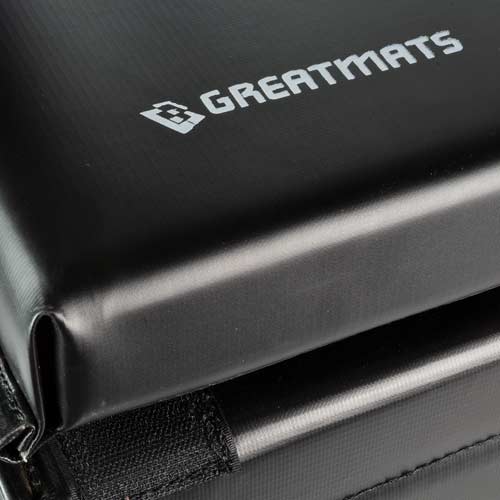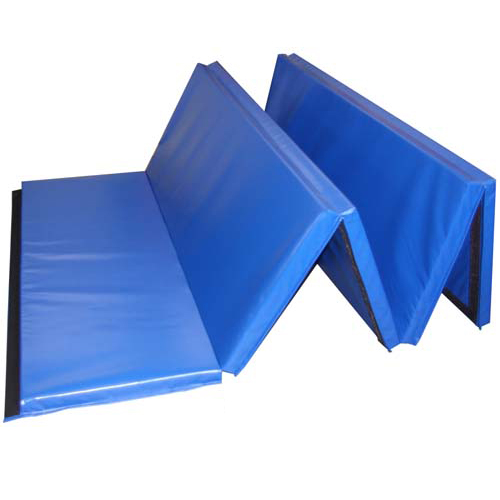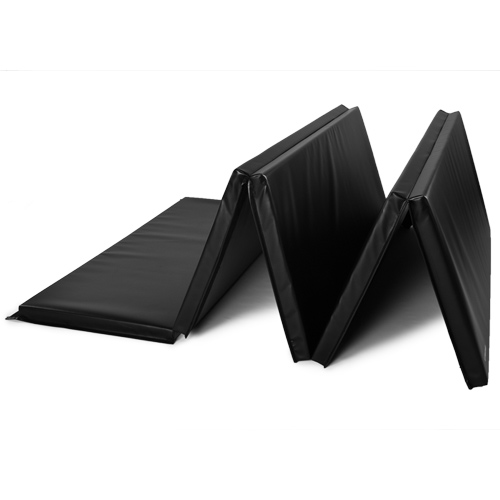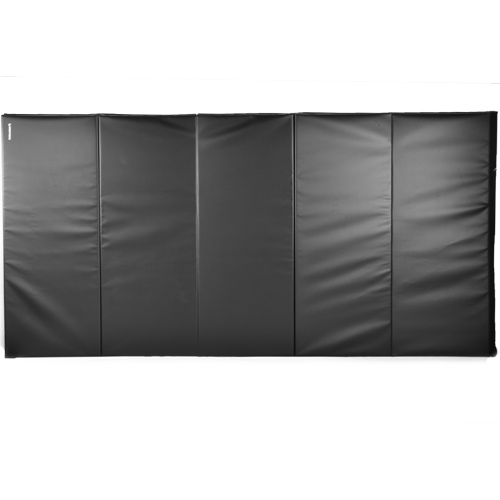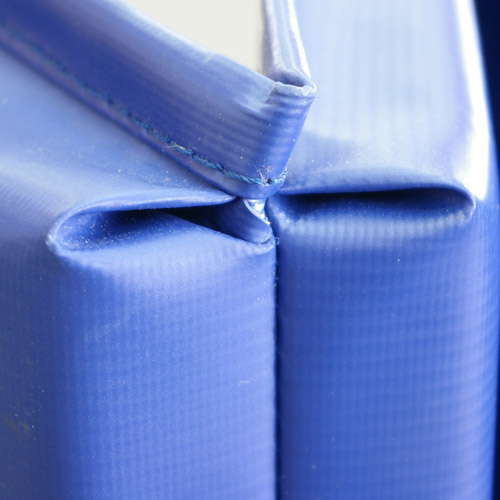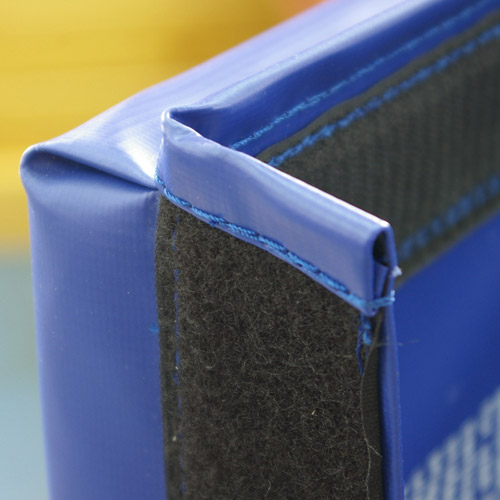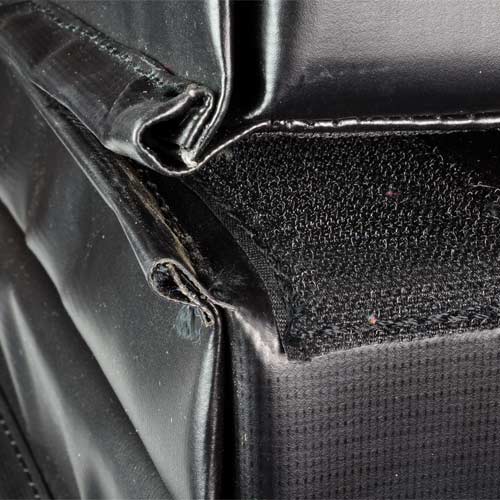 Greatmats 5x10 foot by 2 Inch Thick Folding Mats are a highly versatile option for gymnasts, cheerleaders, martial artists, and more. These 5x10x2 tumbling mats can transform your home into a safer space for tumbling, practicing, and training, and they're a must-have for activities where you need extra cushion and a forgiving surface.
These gym mats are professional-quality. A
cross-linked polyethylene foam
core is wrapped in a durable 18-ounce vinyl cover. The core delivers impact absorption, while the cover ensures durability for plenty of use. Cover seams are double-stitched for strength, and 2-inch-wide hook and loop connectors on all four sides mean you can connect these mats together to create larger spaces. The vinyl material is lead free and 6P compliant, so it's safe for kids to use.
A folding mat design makes them ideal for use at home. The mats unfold in seconds, and then when you're done, you can disconnect them and fold them up again. This folding design makes for compact storage, so you can put them into a closet or other space. Each mat weighs just 36 pounds, so they're not difficult to carry or move.
Uses for Foldable Gym Mats
A foldable gym mat is highly versatile, and you can put it to work in your home in many ways.
Gymnastics – This mat can help you to practice tumbling safely. Folding up part of the mat creates a table that can help you to practice and refine tumbling and flips. The soft surface can help to minimize muscle fatigue and sore joints, so gymnasts can practice longer, comfortably. Practicing at home can help to get you fit and prepared for an upcoming competition, giving you a competitive edge and allowing you to better develop your skills.




Cheerleading – These mats create a soft landing area that's essential when cheerleaders are developing tumbling and jump skills. Because these mats can be connected together, it's possible to create long tumbling practice lanes. Even with 2 inches of thickness, the mats are also firm enough to create a firm footing for tumbling passes while still protecting the body for excess fatigue and injury.




Martial arts – Whether used at home or in the studio, these mats can create a floor that supports martial artists while still absorbing shock and maximizing safety. The mats are durable enough to withstand frequent use, but they also provide the cushion needed to absorb shock during throws and falls. Connecting multiple mats together can create a large floor space ideal for sparring.




Wrestling – As wrestlers learn new skills, they need a soft, cushioned floor to take some of the sting out of flips, falls, and tumbles. This floor offers that cushion, while also helping to keep athletes more comfortable during training exercises. The sturdy vinyl cover can withstand practices and trainings with athletes wearing shoes. If your wrestler plans on practicing takedowns and throws at home, these mats are an absolute must have.




Kids play rooms – Providing kids with a safe flooring can help to minimize the chance of injury during play and roughhousing.
Made with quality materials and featuring a highly durable construction, these mats deliver the strength and performance that a professional facility would demand. This durability makes them suitable for use in schools, sports programs, and other situations where they'll see plenty of use. These gym mats are also affordably priced, meaning they're a practical choice for home use, too.
How can I practice tumbling at home?
Before practicing tumbling at home, it's essential to create a safe space. Investing in quality foldable gym mats is an easy way to do that. Our 2-inch thick mats offer shock absorption that can help to keep athletes safe, allowing you to unfold the mats when you're ready to practice, and then to fold the mats up again when you're done for convenient storage.
While using tumbling mats that offer cushion can help to reduce potential injuries, these mats can't remove the potential for serious injury, which is inherent with tumbling and gymnastics activities. Always practice skills that you have learned while supervised by a qualified gymnastics instructor.
What makes folding gym mats good for martial arts?
As a martial artist, you'll often need to practice throws, grappling, sparring, and other moves that could have you falling to the floor. A folding gym mat creates a safer surface that is cushioned and that helps to absorb shock. Using a gym mat for your martial arts practice can help to keep you comfortable and safer. The mats also make a great place for stretching comfortably.
How do panel exercise mats benefit your workouts?
A 2 inch thick mat can be used for many different workouts. It creates a comfortable surface that's soft enough for floor exercises, and you use the gym mat for extra cushion during your yoga sessions. This mat's surface can cushion your back during sit-ups, and your hands during push-ups. It can even protect your head for inverted exercises, such as handstand pushups. this mat can easily convert your home into a temporary gym or workout space.
The folding mat design also offers several workout advantages. You can partially fold the mat up and use the elevated portion to make sit-ups easier.