Mats for Yoga, Kids, Dog Agility and Kickboxing - 20 mm Foam Mats
By Julia Nass Created: June, 2017 - Modified: July, 2021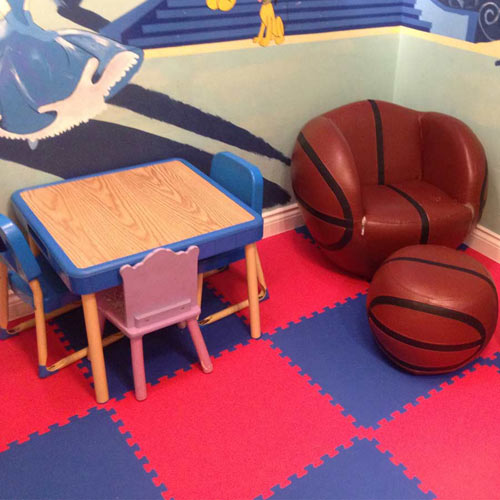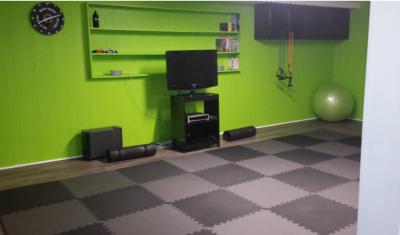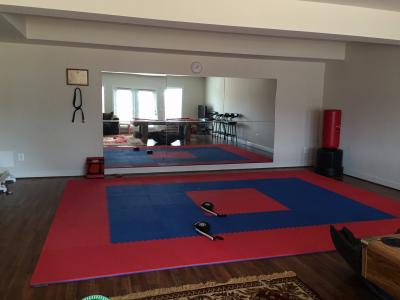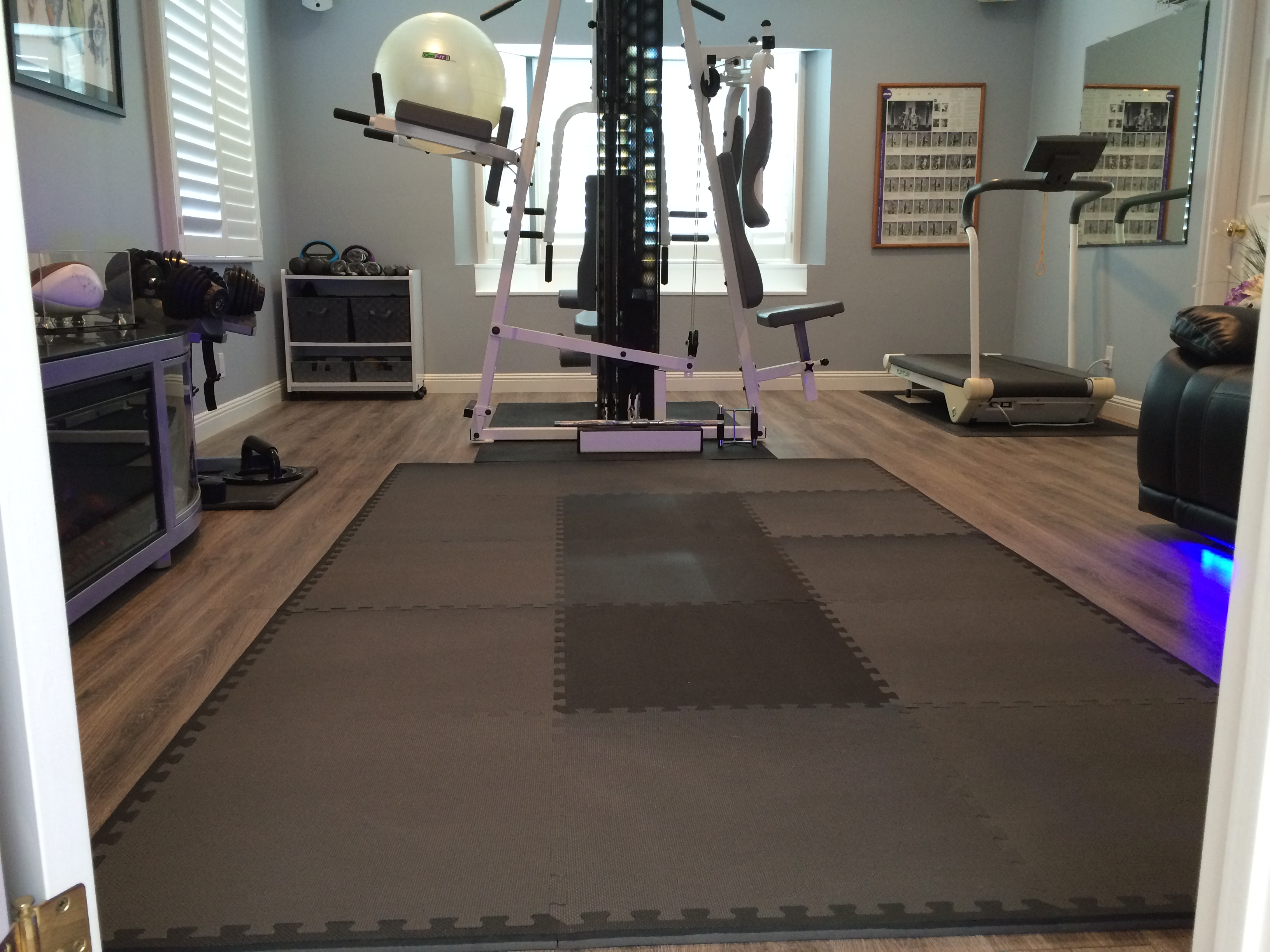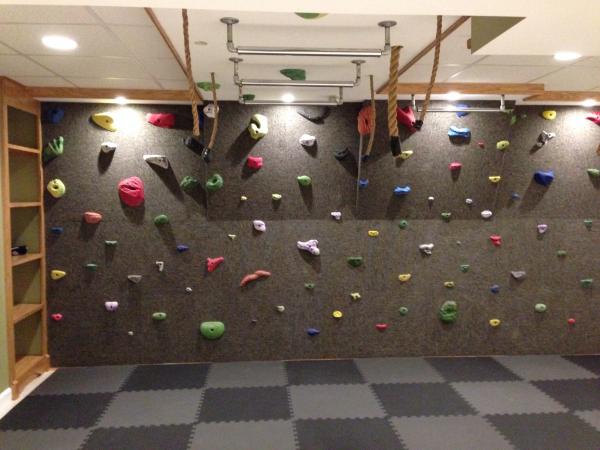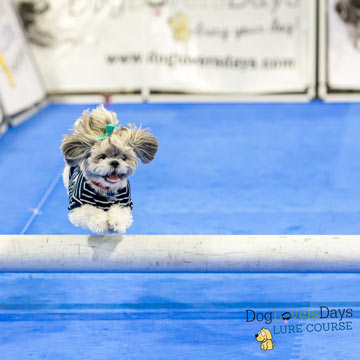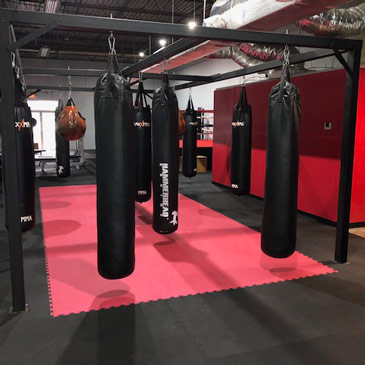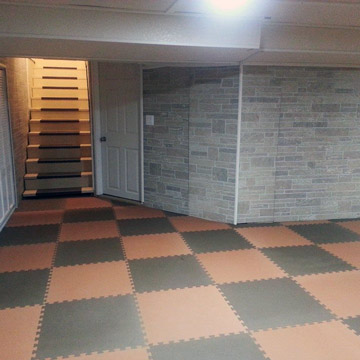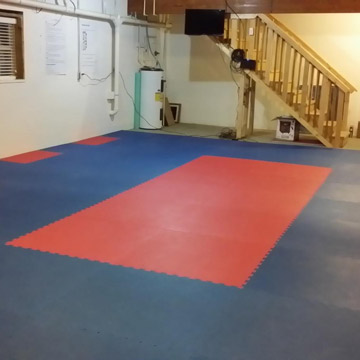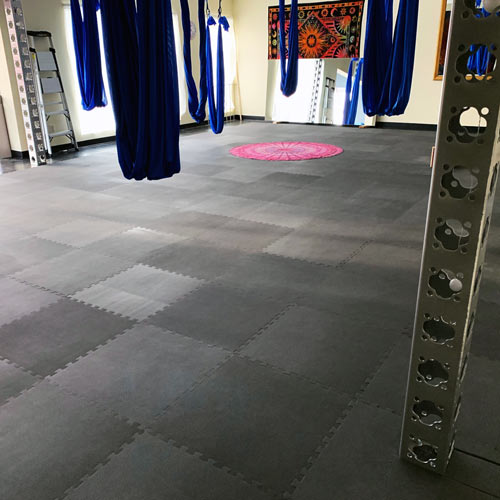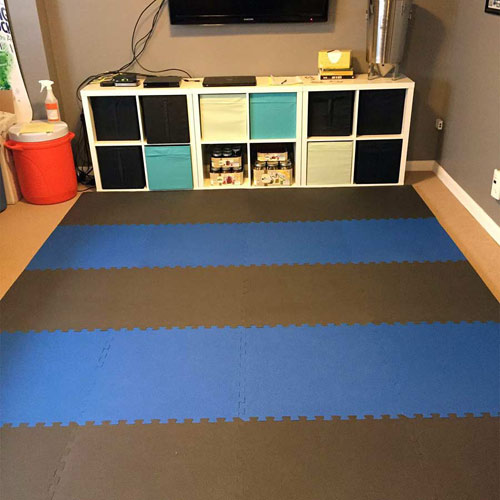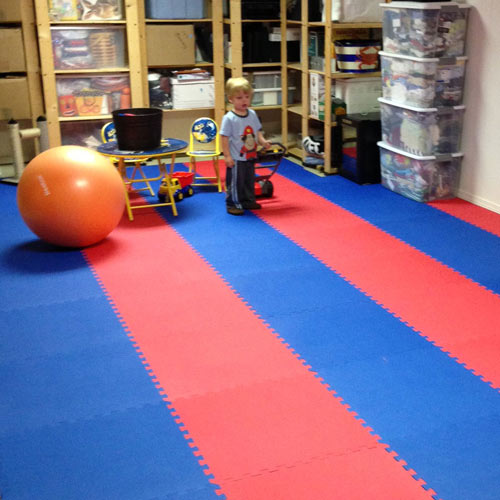 Home Sport and Play Mats are one of Greatmats most popular products for many, many different reasons. Customer reviews have revealed customers find these foam play mats to be perfect for a wide variety of uses. Check out the following ways in which people use Home Sport and Play Mat Tiles and some of the many reasons they are so well loved.
1. Kids Foam Play Mats
These kids exercise mats are extremely popular in rooms dedicated to play time. Not only do foam play mats provide a safe and soft flooring for kids to spend time on, but they bring energy and life to any room. Play mat tiles come in three double-sided color options: green/brown, red/blue and black/grey.
2. Home Martial Arts Foam Mats
These home sporting mats offer the perfect balance of cushion and support for home martial arts. With 7/8 inches of high quality EVA foam, these mats are perfect for striking arts and help protect the body from excessive wear and tear on joints and ligaments. The tiles make great cushioned flooring for both home and commercial martial arts schools.
3. Weight Room Flooring
Home Sport and Play Mats are often used for light free weight spaces. These puzzle mats yield a softer and safer space than rubber. Popular for floor based exercise, they also offer limited protection against accidental dropped weights and cut down noise, especially when weights are set down.
4. Cardio Floor Mats
These mats connect together with a tight fitting interlocking system that doesn't allow tiles to separate, even without the use of adhesives. Users find they can do lunges, jumping jacks and other cardio exercises without tiles shifting.
5. Specialized Workout Mats: T25, Insanity, Jillian Michaels, P90X
Home Sport and Play Mats will work just as hard as you do in your workout routine. They help prevent fatigue, allowing you to exercise longer and harder with more comfort. Plus, these puzzle mats are also extremely easy to take apart and put together, which makes them an awesome temporary exercise mat. Simply lay out tiles when you need them and pick them right back up when you're finished.
6. Yoga Flooring
Users find Home Sport and Play Mats to be just right for yoga as well. The foam cushion protects the body while in technical or weight-pointed poses. Further, the thatched surface is slip-resistant and provides just the right amount of traction for movements.
7. Kickboxing Mats
Customers express Home Sport foam play mats are great for kickboxing. Tiles do not slow down attacks; instead, they support springing movements underfoot while also creating a
bounce-back effect
. Overall, the support and cushion of these tiles create a safe and ideal environment for kickboxing.
8. Kids Bedroom Soft Flooring
A child's bedroom should be a space that is comfortable and worry-free for both guardians and kiddos. Home Sport and Play Mat Tiles will turn any kids bedroom into a safe, soft space. Kids will be happy laying, sitting, and playing barefoot on these bright, fun and cushioned tiles. Plus, these foam play mats are lead and latex free.
9. Dog Agility Mats
Home Sport and Play Mats are both waterproof and stain proof. The foam tiles are easy to clean with a damp mop and common household floor cleaners (avoid bleach). Foam mats can also be vacuumed, but make sure to test on a small area first. If a piece of flooring does become damaged, it can be easily replaced without the need to replace the entire floor.
10. Basement Flooring Foam Mats
Home Sport and Play Mats are more durable than other basic foam tiles and will hold up to the natural wear and tear of nearly any basement environment. Play mat tiles act as a vapor barrier, so any moisture coming up from underneath basement flooring will be stopped by tiles. (Moisture may become trapped beneath the tiles, so periodic removal and drying may be necessary.) Further, tiles insulate from sound and cold.
11. Cushioned Hall Tiles
These foam play mats are durable enough to take on foot traffic while presenting a pleasing walkway aesthetic. It only takes a sharp utility knife to cut foam mats, so they can be easily sized to fit any hallway space, leaving a safe and comfortable hallway floor.
12. Obstacle Course & Indoor Rock Climbing Mats
Take it from Elena from WA, who writes about Home Sport and Play Mats, ''We have it in our playroom/rock climbing room. My 1 yr has fallen on it a bunch of times but doesn't get hurt. It has a nice give to it that is comfortable to walk on. The texture is nice, grippy but not harsh on tender baby knees.''
As a plus, border strips are included with these puzzle mats, so it's easy to create a clean edge for any island installations, like under obstacle courses or rock climbing walls.