What Kind of Workout Floor Should I Exercise On?
By Paige Cerulli Created: February, 2018 - Modified: February, 2020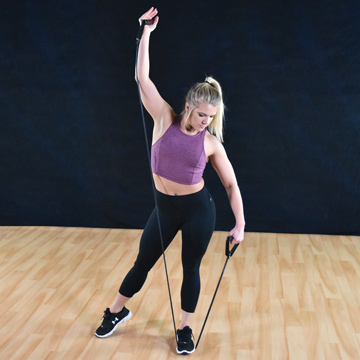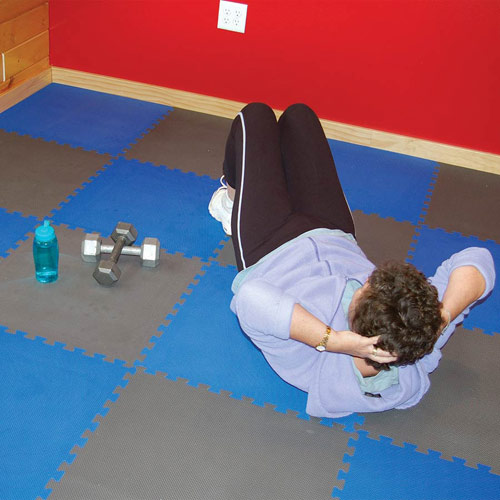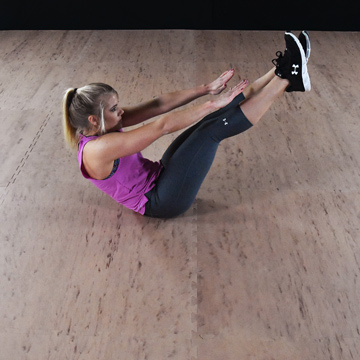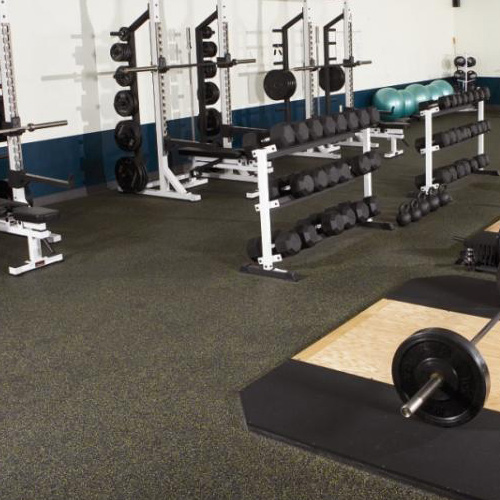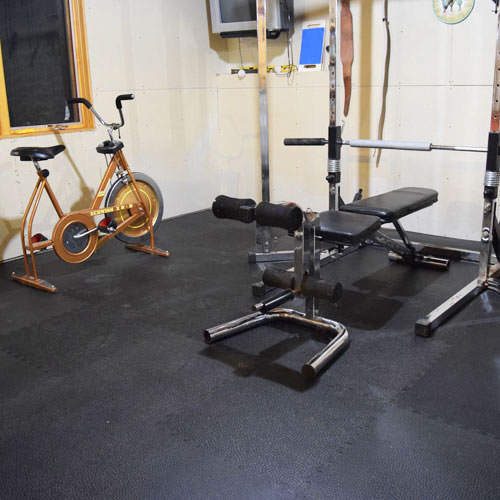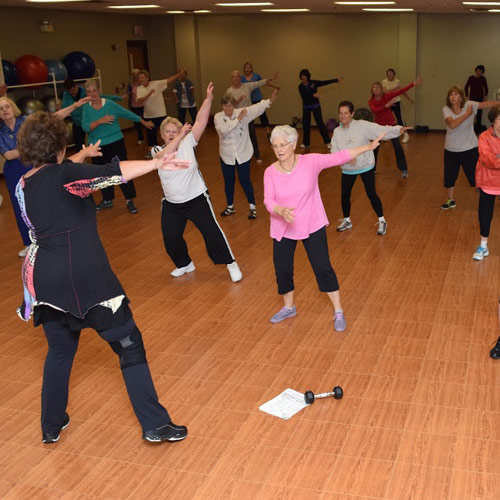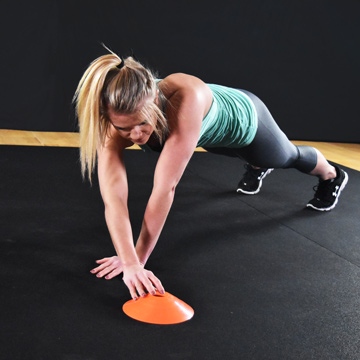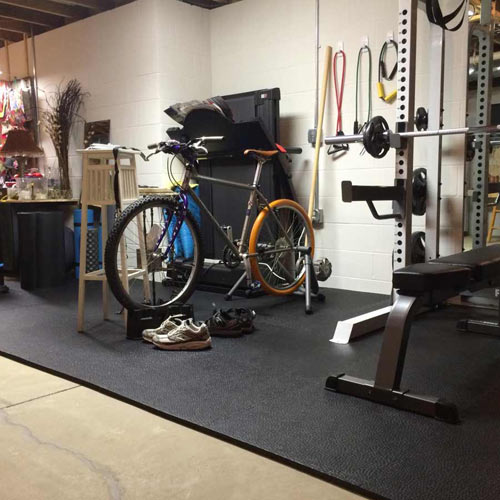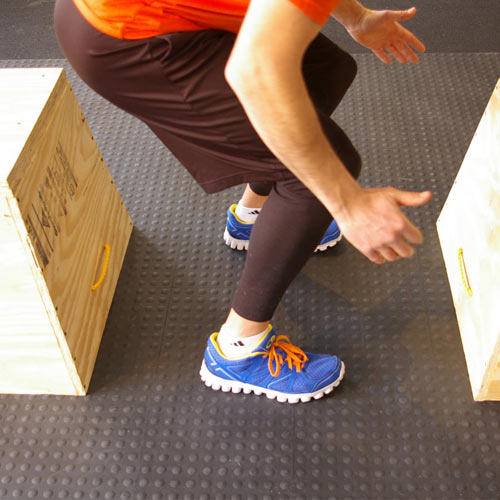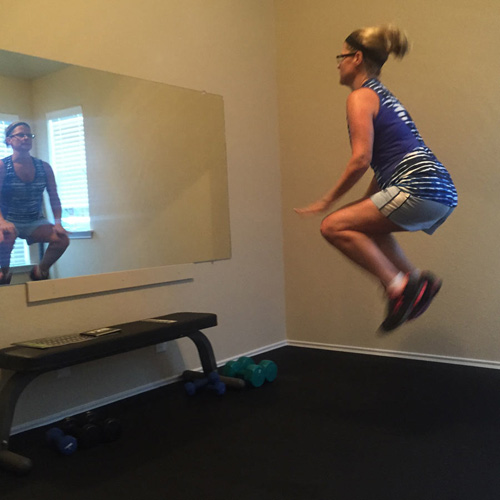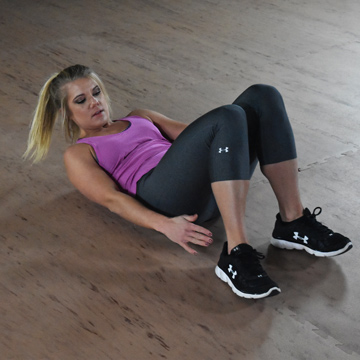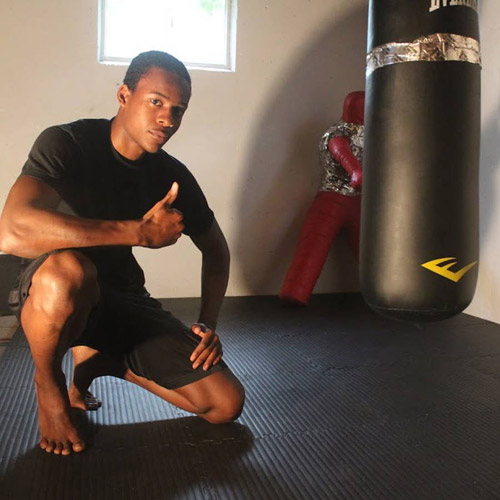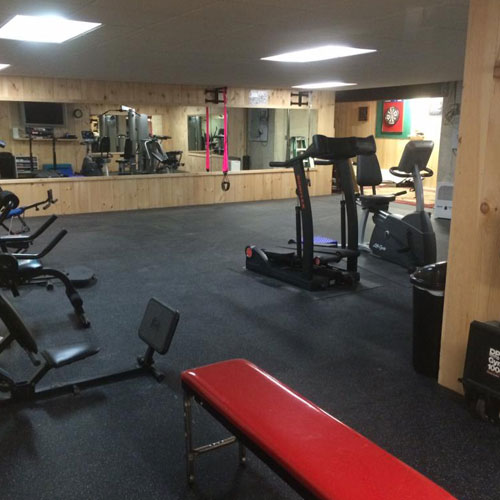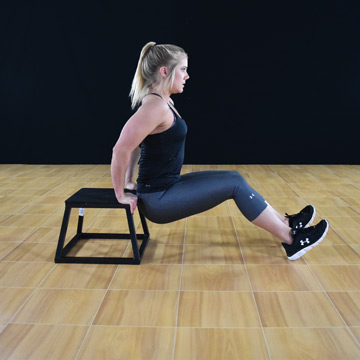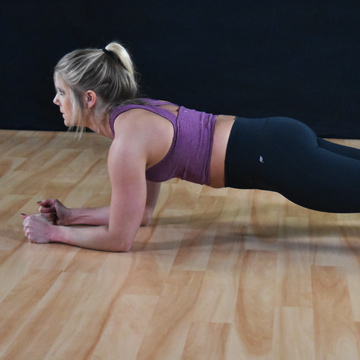 Sticking to a regular exercise regimen is good for your health, but it also takes discipline. If you're exercising on the wrong type of floor, you could risk injuries, unnecessary pain, and overall discomfort that makes it even more difficult to motivate yourself to exercise regularly.
Whether you're working hard to stick to your New Year's resolution to get healthier, or just want to create a space in your own home where you can keep up with your exercise routine, Greatmats has plenty of exercise floor options for you to choose from.
Choosing the Right Exercise Floor for Your Needs
We wish we could tell you the perfect workout floor for home use, but the truth is that the right flooring for your needs will depend on a number of different factors. We've outlined some important considerations below to help you choose the right type of flooring for your needs.
Types of Exercise
Start by considering the different types of exercise that you will use the area for.
- High-impact activities, like exercise involving lots of jumping or repetitive movements, is hard on your joints and on your body. Look for a floor that gives you the firmness you need to push off for a jump or leap, but which also helps to absorb some of the shock of the impact. Good shock absorption is particularly important, since it can help to prevent injury and will increase your overall comfort.
- Floor exercises, like sit-ups and most yoga positions, require a fitness floor that provides extra cushion and comfort without sacrificing stability. Personal exercise mats made of forgiving foam often offer the kind of comfort that you want for such exercises, and will help to avoid pressure points on your body as you move or lie on the floor.
- For weight lifting, you'll need a completely different type of flooring. Weight lifting demands a dense, strong fitness floor that can help to protect your subfloor and cut noise while maximizing your output. Generally, rubber mats, tiles and rolls tend to be the most popular option, since they're dense, durable, and strong enough to absorb the shock of dropped weights - especially with increased thickness.
- Martial arts training requires a flooring that offers superior shock absorption with a proper level of firmness and traction. For some disciplines, you'll need to carefully choose a floor that can absorb much of the impact of a throw, helping to keep you safe and reducing the chance of injury. We offer a number of tiles specifically designed for your arts, though folding gym mats can sometimes also be used.
Amount of Traffic
You'll want to consider how much traffic your fitness floor will see. For home gyms and workout spaces, your flooring won't need to be as durable as what you would choose for a commercial gym. Be sure to choose a product that is highly durable. Many of our flooring options come with excellent warranties, and some options are even reversible, so you can use both sides and get a longer life out of the product.
Traction Needs
When choosing a fitness floor, traction can mean the difference between a successful workout and one that ends in a slip and an injury. Before you think about the type of surface and traction that is best, consider the types of shoes that you'll be wearing for your workouts.
Then, consider the types of activities that the floor needs to provide traction for. If you're doing yoga, you'll likely want a flooring that offers a bit less traction than you'd want for Jazzercise or other higher-impact workouts.
Exercise Equipment
Will you be using exercise equipment in your workout space? If so, you'll need to choose fitness mats that are strong enough to support the weight of heavy exercise equipment without being damaged.
Foam mats and tiles are highly popular options for home gyms, because of their affordable cost, comfortable surface, and ease of installation. However, most foam workout mats are so soft that placing a heavy piece of equipment on them can cause permanent indentations if left for long periods of time. Some higher-density foams and plastic products may be suitable, but if you'll be working with heavy equipment, then investing in a rubber mat may be the best option. Rubber is extremely strong and durable, so you won't have to worry about exercise equipment damaging your flooring.
If you'll be using heavy equipment but would still like a comfortable floor, then placing a rubber mat underneath the equipment but using alternative flooring in other spaces is a practical way to get a versatile space.
Location. Location. Location.
You'll also need to think about the location where you'll be installing the flooring. If you're working in a basement, you may face issues that affect the type of flooring right for your project. Many basements have moisture issues, so it's important to choose a flooring that can withstand moisture. Most of our foam flooring options are waterproof, and it's easy to quickly pull up foam flooring tiles to let the floor dry out.
Alternatively, we offer a selection of plastic tiles with a raised plastic base. This raised base allows air and moisture to freely circulate beneath the tile, speeding drying and helping to eliminate mold and mildew. These tiles are ideal for damp areas where moisture may be an issue.
If you're working with a concrete subfloor, then you'll also appreciate how foam flooring can help to suppress the cold from permeating up into the floor. This means that you'll have a comfortable workout surface available to you year-round.
Temporary and Permanent Options
Don't have a designated exercise room at home? Don't worry - we offer many personal exercise mats and workout floor options that are portable and temporary. You don't have to dedicate an entire room or space to just working out, since you can pull up the flooring, relocate it, or store it between uses. This is an ideal solution for homeowners who only have access to a multipurpose space when it comes to exercising.
If you are lucky enough to have a designated space for your home gym, then you'll have a wide variety of options to choose from. Tiles, folding and rolled flooring can all be used for permanent installations, and there are countless products that can be installed temporarily, too.
Ease of Installation
Will you be installing your fitness floor yourself? Greatmats offers many products that are easy to install, and that can make for simple DIY projects right in your own home. Our workout floor options range from personal fitness mats that you just roll out or unfold, to interlocking tiles that fit together like puzzle pieces.
Most of our products are conveniently sized, so they're easy to carry into your home. Tiles and personal workout mats are lightweight and small enough that you can easily carry them through narrow hallways and down stairs.
Rolled rubber is a heavier option, and requires a bit more of an involved installation. If you invest in rolled rubber, you will need multiple people to handle the rolls, because of their significant weight. Rolled rubber results in fewer seams in your floor than you'll see if you use tiles, and it may be a more budget-friendly option when you're working with a larger area. However, many homeowners prefer tiles over rolled flooring, just for the convenience and ease of transportation.
Almost all of our products can be trimmed to fit the area that you're installing them in. Some tiles are available with border pieces, so you can create a clean island installation. Most others can be trimmed with a sharp utility knife and a straight edge.
Budget
Your budget will also factor into determining which workout floor is right for your needs. At Greatmats, we work to provide a versatile selection of budget-friendly options. We carefully select the products that we offer to give you many different choices, while also never sacrificing quality for a lower-cost product. Plus, we offer a price match guarantee. We're confident that you'll be happy with any exercise floor that you choose at Greatmats.
Please be sure to use our Pro Floor Designer as you plan out your exercise floor. This online tool can help you to design your floor, using the actual dimensions of your space. It will help you determine how much product you'll need to purchase, so you have an accurate idea of what each product will cost, and where it falls in your budget.
Buying Your Fitness Floor
Are you ready to purchase your new fitness floor? Please contact our customer service team. Our flooring experts will be happy to provide you with product samples and shipping quotes, and they can also help you to determine which product is right for your needs.