What Kind Of Flooring Gives A Rustic Look?
By Paige Cerulli Created: July, 2021 - Modified: February, 2023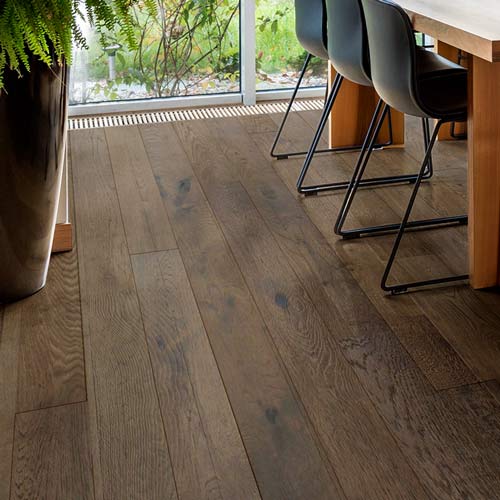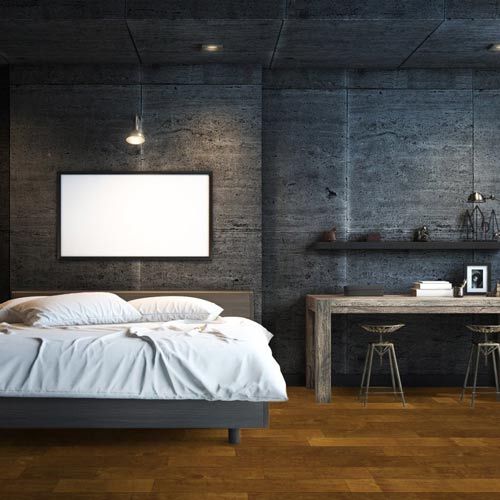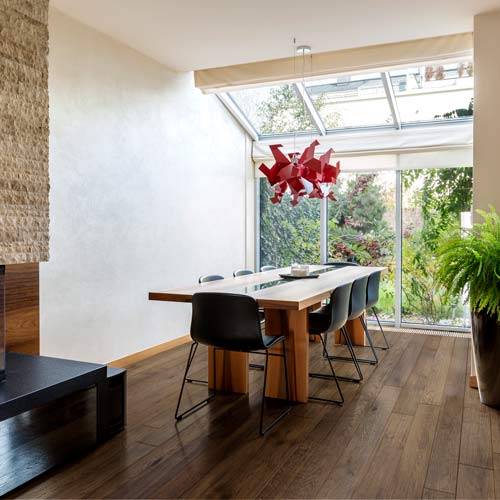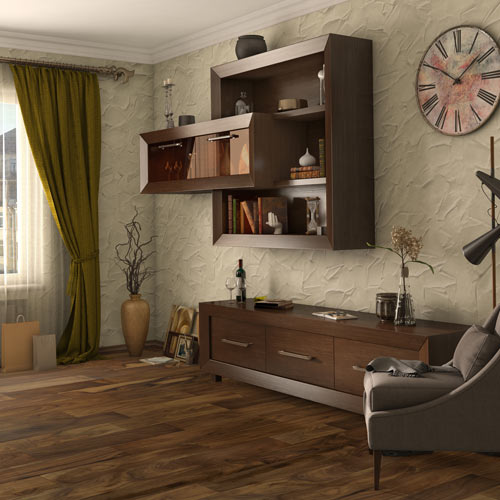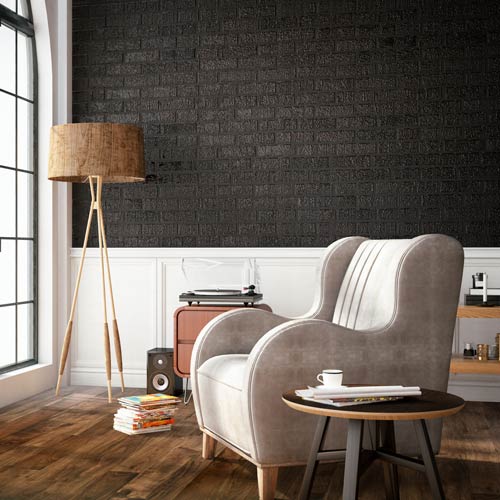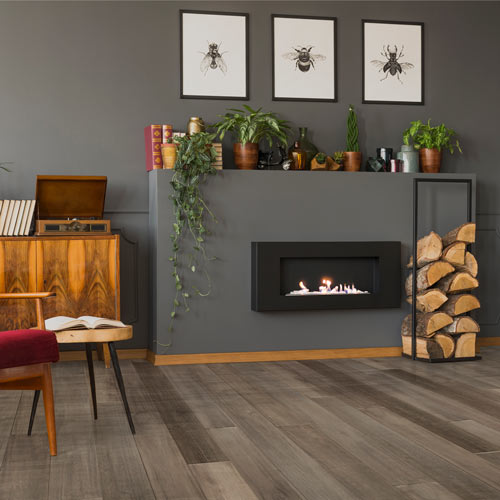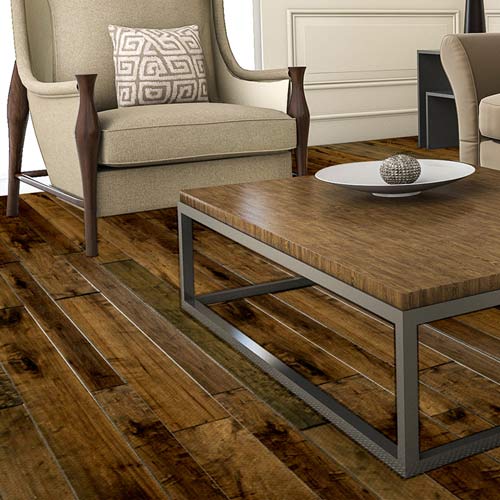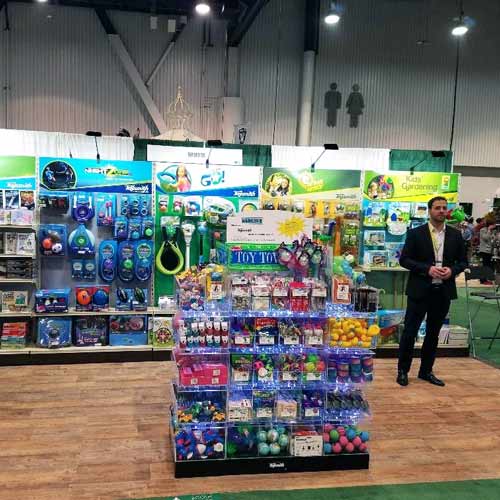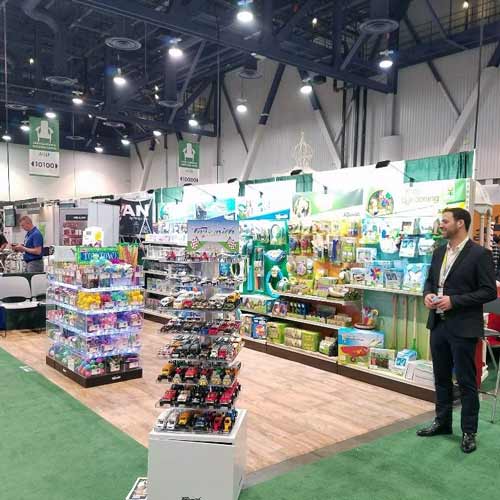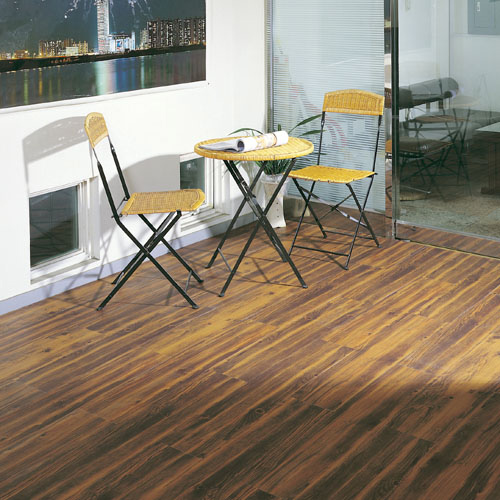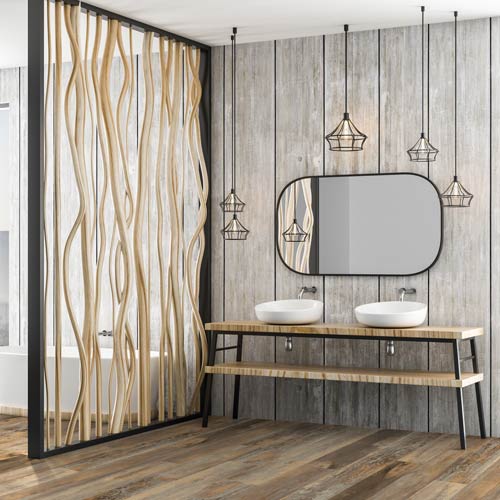 Rustic wood flooring can enhance and elevate nearly any space, including both the residential and the commercial. Whether you're looking for the perfect flooring for your cabin by the river or want to add rustic charm to your home, you'll find plenty of affordable choices at Greatmats.
Rustic Wood Flooring Options at Greatmats
At Greatmats, we stock a wide variety of flooring that gives you that distressed, rustic look. Choose from an array of style options for the aesthetic and performance that's just right for your project.
Rustic Wood Grain Trade Show Center Tile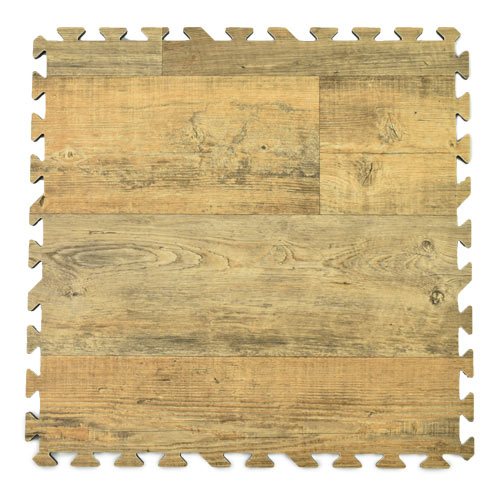 With the Rustic Wood Grain Trade Show Center Tile, you get the rustic wood look of reclaimed wood, but that's combined with the unparalleled comfort of foam flooring. These tiles offer anti-fatigue cushioning to keep you comfortable, making for a forgiving and welcoming surface.
These tiles are incredibly easy to install, thanks to their interlocking puzzle edges. They're also lightweight and easily portable, so you can install them and remove them repeatedly.
These foam floor tiles are waterproof and non-absorbent, making them ideal not only for trade shows, but also for use in basements. A durable vinyl top ensures that the tiles look great for years to come.
The tiles are available in corner, border, and center styles, so you can choose the pieces you need to create an installation with clean, finished edges. There's no adhesive required for installation.
Choose from three beautiful realistic wood grain finishes.
Cottage Tour SPC Flooring - 19.12 Sq Ft per Carton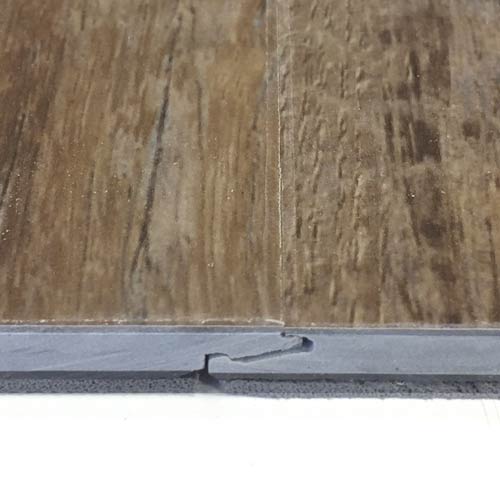 The Cottage Tour SPC Flooring 19.12 Sq Ft per Carton features a farmhouse-inspired look with the benefits of modern flooring. This rustic engineered wood planking features a watershield core and a 20 mil wear layer for superior durability.
This flooring is full of attention to detail, including beveled edges. Its reclaimed wood graphics look like they're straight out of a country barn, and they include knotty accents and weathering.
This flooring is even pet proof, making it a practical addition to any home.
Wilderness Edge Engineered Hardwood Flooring - 36.3 Sq Ft per Carton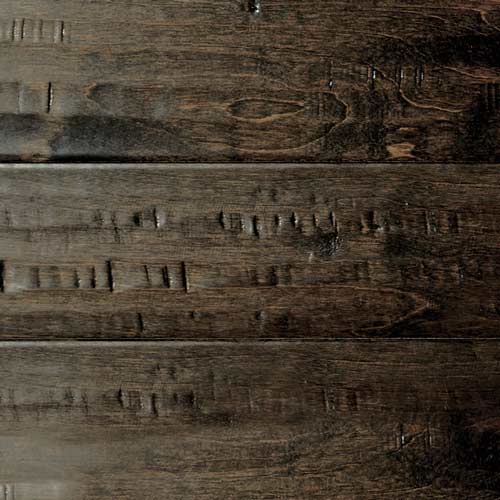 With the Wilderness Edge Engineered Hardwood Flooring, you can choose from four eye-catching birch finishes to bring your space's style to life. This flooring is full of detail, including hand scraped finishes and beveled edges, hand staining with mineral streaks, and filled knots.
The five-inch-wide planks feature an 11-step semi gloss finish and a 1.5 mm veneer for eye-catching beauty. Rustic tongue and groove style adds authenticity to this engineered flooring.
This flooring is easy to maintain, and just needs to be swept or dust mopped once a week. It's also important to clean up spills and tracked-in dirt right away to help protect the floor.
SupraTile 7 mm Designer Vinyl Top Series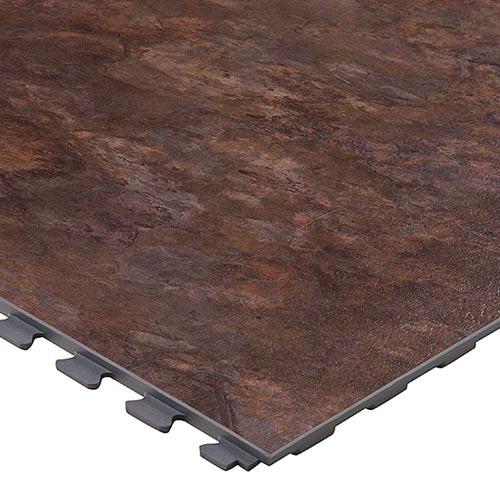 The SupraTile 7 mm Designer Vinyl Top Series is available in a deep rustic finish for distinctive style. This tile is manufactured from five different layers that are then bonded together with 50,000 pounds of pressure.
The result is a tile that is highly durable and water-resistant. It's also resistant to oils, chemicals, mold, and mildew, so it can be installed in basements, offices, showrooms, galleries, and more.
The tile is warm and comfortable underfoot, and it's highly resistant to impacts and abrasions, making it a durable choice for your home or business. It also helps to absorb sound for a more pleasant environment, and integrated ramp edging is available for most of these tile styles.
You can lay this tile over uneven or contaminated sub-floors, making for an easy installation. Each tile can support up to 2,000 pounds, making it highly versatile flooring.
Mountain Top Engineered Hardwood Flooring - 28.5 Sq Ft per Carton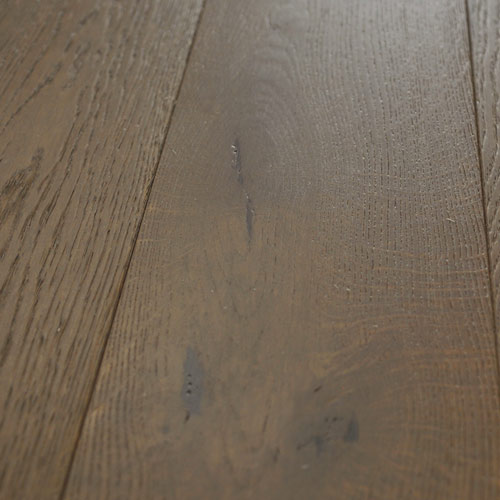 If you like the look of oak but don't want the maintenance and expense of real hardwood, then the Mountain Top Engineered Hardwood Flooring might be perfect for you. This flooring is available in four oak finishes and is perfect for use in cabins, homes, offices, and more.
This laminate flooring features a wire brushed texture and beveled edges. A 3 mm veneer layer adds durability, and filled knots ensure a flat, consistent surface.
This flooring requires minimal maintenance.
Stock House SPC Flooring - 17.52 Sq Ft per Carton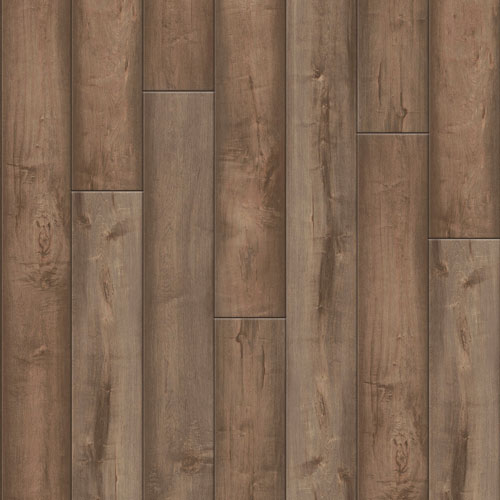 The Stock House SPC Flooring is available in eight old and antique-style wood finishes. This wood plank flooring looks great in many different settings, and its design is highly realistic.
This flooring features painted beveled edges and a detailed wire brush texture. It's easy to install and features warm colors reminiscent of country pubs.
Each plank measures five feet long, so it's easy to cover large areas quickly.
Golden Age Engineered Hardwood Flooring - 36.3 SF per Carton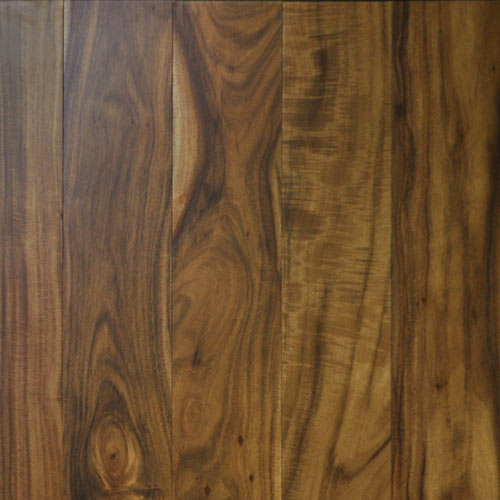 Rich and beautiful, the Golden Age Engineered Hardwood Flooring is available in five acacia finishes. It adds a warm look to any room and features a low gloss finish that's perfect for home settings.
A 1.5 mm veneer finish helps to protect this flooring. It's the result of an 11-step finish process, and the floor has been hand scraped and features beveled edges.
This engineered hardwood is durable and beautiful, and made by dedicated, skilled craftspeople.
Florence Green Engineered Hardwood Flooring - 41.5 Sq Ft per Carton
The Florence Green Engineered Hardwood Flooring features a beautiful maple finish and rustic style. It has a hand scraped look and a semi gloss finish that will look perfect in most homes.
This flooring is available in multiple widths, so each plank has its own character, and the floor looks natural. It's designed after the wood floors of Northern Italy and has a true Tuscan style.
Highlights include beveled edges, filled checks, and a hand-scraped finish.
Considerations When Choosing the Perfect Rustic Wood Flooring
With so many different rustic flooring options to choose from at Greatmats, you might have a hard time narrowing down your choices. When you're looking for a rustic flooring style, consider the following qualities to help you make your choice.
Finish
If you have particular ideas of what you want your flooring to look like, then you can look for flooring in your specific desired style. But if you still need ideas, then a quick browse through all of our rustic flooring options can help.
You'll have your choice of finishes here at Greatmats. From hickory to oak and maple, you'll find a wide array of shades and color grade options.
Durability
A floor's durability is essential, and you don't want to have to worry about scratches, dirt, and the weight of your furniture damaging your flooring. You can choose from everything from foam flooring to engineered flooring equipped with a rugged wear layer.
When deciding on the durability that you need, think about how you'll be using your flooring. Will it need to stand up to high heels, pets, and high amounts of foot traffic?
Maintenance
Low-maintenance flooring can save you time and money, especially if you're investing in flooring for a business with a maintenance crew. Many flooring options can be swept and dry mopped and require no additional standard maintenance.
When choosing your flooring, be sure to pay careful attention to its maintenance requirements. When you're able to maintain your flooring properly, you can extend its lifespan, so look for a product that fits your lifestyle and maintenance capabilities.
Cost
It's always important to find a product that fits within your budget. Many of our rustic wood flooring products are affordably priced. Be sure to consider the durability of each product, and its warranty, which can confirm that you're investing in a product that you'll use for years.
Remember, if a product allows you to do the installation yourself, you can save significant money over the cost of a professional installation. In these cases, investing a little more in the flooring product could pay off by keeping you within your overall project budget.
If you're looking for even better savings, be sure to watch our
scratch and dent sale
page for additional discounts.
Ease of Installation
It's also essential to consider a product's installation requirements when choosing the flooring that's right for you. Many of our products are designed for an easy, DIY installation, but some of our rustic flooring products do require adhesive and a more permanent installation.
There are benefits to both options. Temporary flooring installations are versatile and ideal if you're trying out a new idea or know that the room will need to serve multiple purposes in the future.
A more permanent installation with adhesive can be desirable when you're certain about your flooring choice and know that the room will continue to serve the same purpose for years to come.
Finding the Right Flooring
If you have questions about any of our rustic flooring products, don't hesitate to call our Greatmats customer service team. We can provide you with additional product information, shipping quotes, and other details that can help to ensure you're choosing the right product for your flooring project.