Do They Make Faux Brick Flooring Out of Rubber?
By Paige Cerulli Created: June, 2022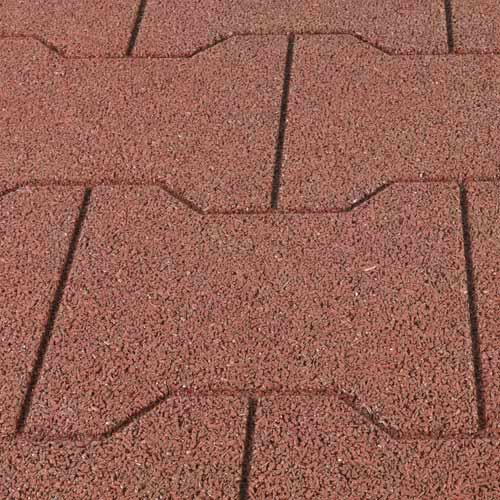 Brick flooring is beautiful, but it has many drawbacks. It's hard, cold, and if damaged, it's difficult to replace and repair. If you want the look of brick without the disadvantages, then faux brick flooring made of rubber might be the right option for you.
Do They Make Faux Brick Flooring Out of Rubber?
Yes. Faux brick flooring made out of rubber gives you the aesthetic properties of brick, but in a much more forgiving and comfortable form.
These rubber tiles and pavers provide more cushion than you'll get from brick, so they're comfortable to stand and walk on. If someone were to fall on a walkway made of rubber pavers, their injuries would be minimized compared to what would occur if they fell on brick.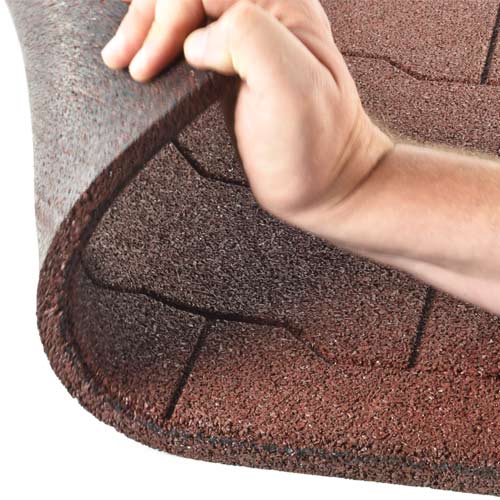 The surface of these rubber faux brick flooring products also helps to prevent falls. The surface is textured to help maximize traction, whereas bricks can become slippery when they're wet.
Rubber tiles are also much more durable than real brick. They withstand snow, ice, and fluctuating temperatures, and unlike brick, they won't break under impact.
Since many rubber tiles are made of recycled crumb rubber, your purchase can help to keep rubber tires out of landfills. You'll also have the satisfaction of knowing that you've made an environmentally friendly choice with your flooring.
It's also easier to install rubber pavers and tiles than it is to install brick, and there's no mortar involved. If a paver is ever damaged, you can more easily replace it than you can replace a real brick.
While rubber pavers tend to have some significant weight to them, they're still easier and more comfortable to lift and transport than brick. The process of handling them during installation is also neater and involves less dust than dealing with brick, and one person can potentially install rubber tiles entirely by themself.
You'll also have more color choices with rubber products than you will with bricks. Rubber pavers and tiles are available in traditional red, as well as black, green, and grey, so you can choose the color that works best for your outdoor space.
You'll find that rubber faux brick flooring is ideal for use in many outdoor spaces around your home, including patios, entryways, walkways, and more. These products are also frequently used in commercial spaces and horse barns, thanks to the safety they provide.
Top Faux Brick Flooring Options
At Greatmats, we carry a nice faux brick flooring product available in 4 colors that's suitable for both home and commercial use.
Equine Paver Tile Terra Cotta
The Equine Paver Tile Terra Cotta gives you the look of a genuine brick , but it's designed to withstand much more intense use than brick ever could. The title is made of 100% premium quality recycled rubber, so it's an eco-friendly choice for your facility.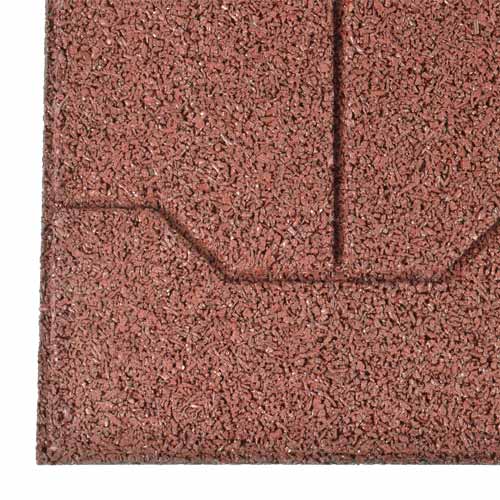 The paver provides friction both when it's wet and dry, making it a safer choice than brick for both horses and humans. It helps to control bacteria and dust, and you can install it in place of gravel, sand, and other dusty products.
The tiles also offer excellent shock absorption, which is particularly valuable for grooms and barn staff who spend long hours on their feet. If a fall ever does occur, that shock absorption can help to prevent or minimize injuries, and your flooring can pay for itself in a single injury prevention incidence.
These tiles also add a beautiful, polished touch to your equestrian facility or outdoor space. They create a clean, aesthetically pleasing floor that has a traditional look without any of the drawbacks of brick.
Since the pavers measure 2x2 feet, they're easy to install and can quickly cover a large area. The pavers measure 1.25 inches thick, meaning they can easily support the weight of a horse without buckling.
Each paver weighs approximately 20 pounds, so one person can perform an entire installation. That weight means you can dry lay them in a pathway, and the tiles' edges will tightly hold them together.
Once installed, the pavers couldn't be easier to maintain. Just sweep and hose them off to keep them looking their best; your maintenance staff will save time.
The pavers are backed by a three-year limited warranty.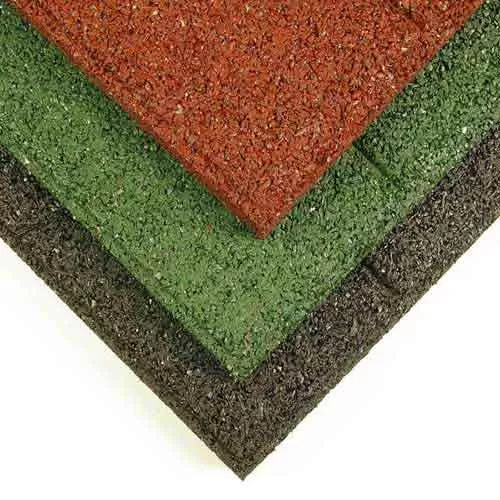 While the traditional terra cotta brick red is an attractive and classic option, these pavers are available in multiple colors, including
green
,
grey
, and
black
. If you're using them in a facility or business, you can choose a color that reflects your branding colors.
If you're considering the pavers for use around your home, then look for a color that complements your house's exterior colors, or the colors present in your outdoor decor. Keep in mind that darker colors, like black, will absorb more sunlight and be warmer, so you might want to choose these darker colors if you're in an area that experiences lots of snow and ice.