What Are The Average Dimensions Of A Turf T-Ball Field?
By Lisa Hobbie Created: November, 2021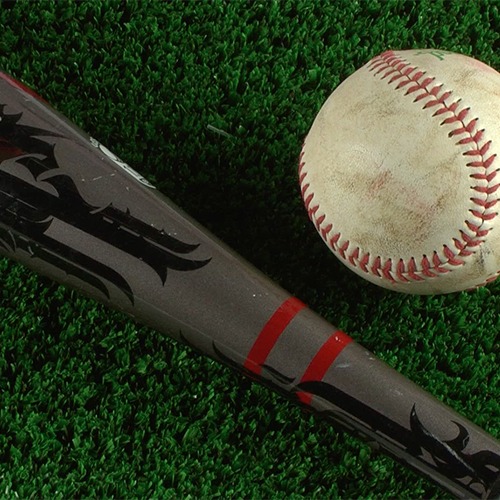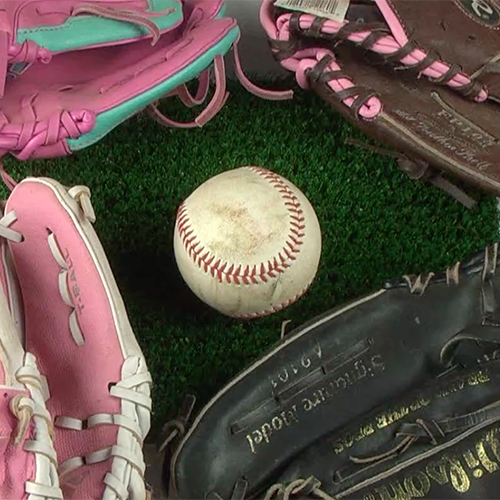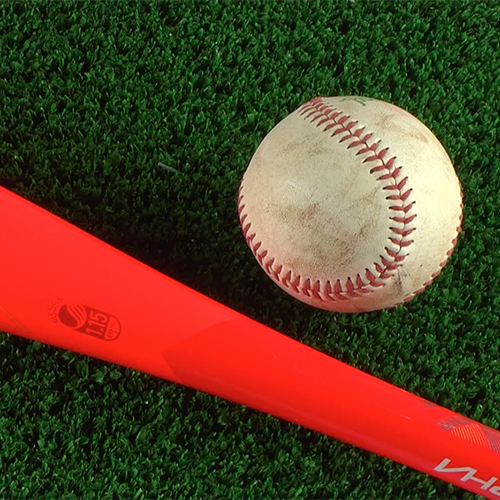 It's required to determine the accurate square footage of a t ball field prior to considering turf options, as not every ball field is the same size.
Setting up a turf ball field requires precision and care to make sure the field is functional, safe, and designed in adherence to standards and guidelines.
T ball is a great game between two teams of between 9 and 12 players per team. It was designed and is used to be a fun way to teach the fundamentals of baseball or softball to young children, typically kids aged 4-7. Players are able to hit a ball off of a tee, rather than having to hit a ball pitched to them in the air - truly allowing them to focus on their swing, hand-eye coordination, base running, and fielding the ball.
The dimensions of a t ball field are similar to those of a little league baseball field, but the base paths are closer together and vary depending on the age range of the girls and boys playing.
Turf t-ball fields are typically 50 to 60 feet in length. The distance from the back of home plate to the outfield fence is typically 200 feet or less.
Measuring for and laying out a t ball field allows you to perfectly plan for the right amount of turf for a specific portion of the field or the entire field. As a general rule of thumb, you would want to plan for 36,000 square feet to plan for the entire field inside of the fence, which equates to about 20,000 square feet in the outfield, and 10,000 square feet for the infield.
Popular Turf Products For Indoor & Outdoor Fields, Portions Of Fields, & Practice Areas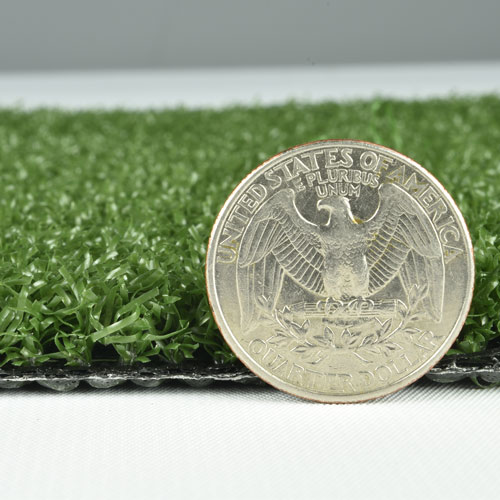 All Sport Artificial Grass Turf Roll 12 Ft wide per SF is a short pile turf option with a 5mm foam backing for extreme versatility and comfort. It can be used for an indoor or outdoor field used for little leagues, college sports, and more.
This turf reacts naturally and provides improved durability and safety. It consistently delivers performance over time and use, and it's relatively maintenance free. It can be installed on compacted aggregate or concrete with equally good results, and it's perfect for t ball, baseball, softball, and other field sports.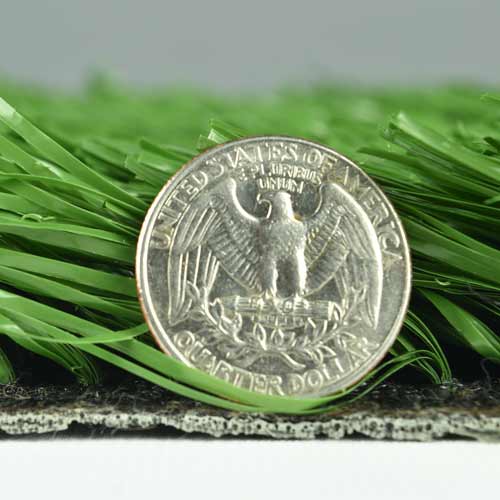 Sof Step 200 Artificial Grass Turf Roll 15ft - Per SF is a virtually maintenance free turf product that is a high performing option that reacts naturally. It's perfect for t ball, as well as sled drills, sports training, and more. It delivers improved durability and safety, and it offers consistent performance over time and use.
Play Ball II Artificial Grass Turf Roll 15 Ft wide x 3mm Padded per SF is an indoor/outdoor turf option that can be installed on an entire field, infield, or specific areas - large or small - where a grass field would otherwise wear poorly. It's a very comfortable and realistic option that is suitable for use with all baseball cleats. It has a short pile height offering a true ball roll that is perfect for t ball, softball, or baseball. It also provides a good level of traction.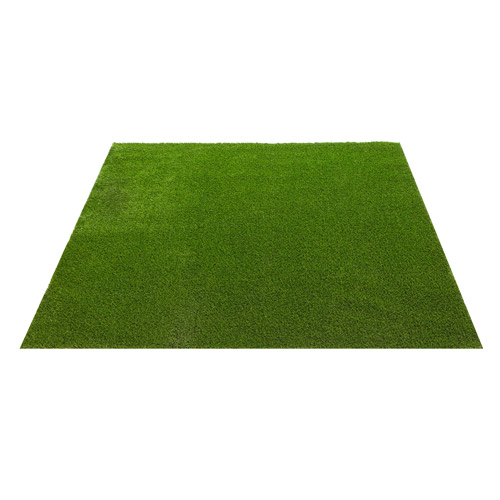 Batters Turf Practice Mat 4x6 ft Green is a small, indoor/outdoor portable turf mat that can be used for batting practice. With a turf height of 9/16 inch and a 5mm attached foam shock pad, it is spike resistant and 100 percent made in the USA.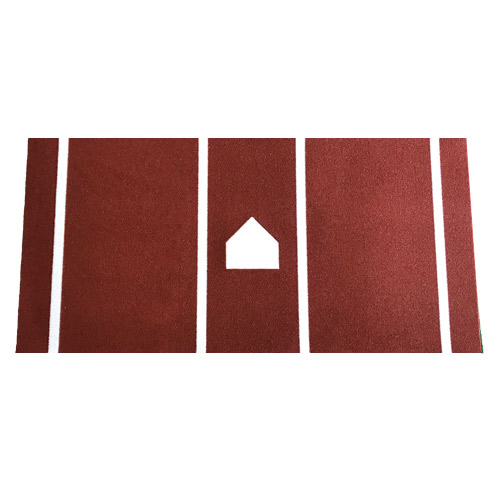 Home Plate Mat 6 x12 ft is designed to protect t ball field turf near home plate, where batters will dig into the dirt around the batter's box. It helps to prevent the home plate area from getting chewed up and worn over time.
This product is heavy duty, dense, and suitable for temporary or permanent installations. There are white batter box lines and home plate insert cut right into the turf. It's a ¾ inch thick mat with a 5mm foam secondary backing. It provides a large coverage area that doesn't detract from practice time, and it will help keep shoes and pants cleaner.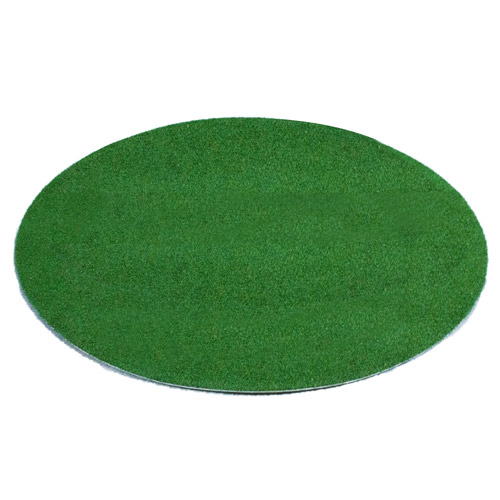 On-Deck Turf Mat 6 ft Green Circle is an indoor/outdoor mat suitable for batting practice. It has an artificial grass height of 9/16 inches and a 5mm attached foam shock pad. It's spike and cleat resistant and meets regulation requirements used by high school, college, minor and major leaguers. It is a 100 percent green, eco-friendly product.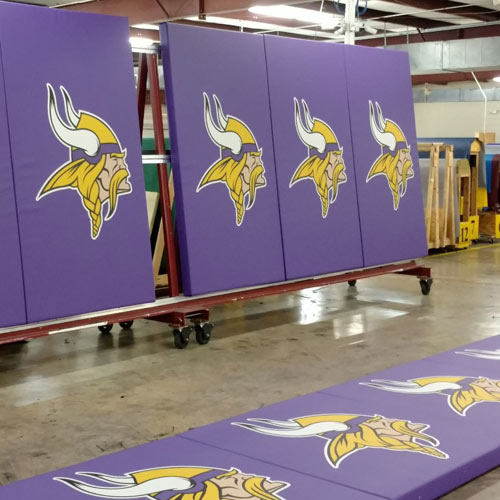 Outdoor Field Wall Padding for Chain Link Fences 2 ft x 4 ft is another product to consider when planning a ball field. It provides customized safety and quality for athletes playing outdoor ball and other field sports.
This padding is made in the USA of 3 inch thick high impact polyurethane foam, it's moisture resistant, and it's Class A flame retardant. It's installed using a bolt and plate attachment method, and it's available in many different colors.
Greatmats - For All Of Your Turf Ball Field Needs
Greatmats offers the very best products to consider when planning an indoor or outdoor field, with the highlighted options being among the most popular.
If you need any further information, or, if you need help understanding how much turf you will need, just reach out to the team at Greatmats. They can answer all of your questions and help you plan the perfect practice or game space.