What Are The Dimensions Of A Turf Kubb Field?
By Paige Cerulli Created: January, 2022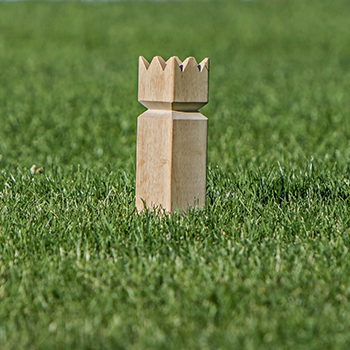 A fun lawn game that combines elements of chess, horseshoes, and bowling, kubb reportedly dates back to the Viking Age and is still played in Sweden today. This relatively simple game is easy to recreate, and you can even build a kubb field in your yard, at your school, or at your recreational facility.
Turf Kubb Field Dimensions
Kubb fields require a flat turf surface and some stakes to create. They're highly economical, and their simple setup means you can also remove the corner stakes and repurpose the field for other uses.
According to the
U.S. National Kubb Championship rules
, a kubb field is shaped like a rectangle, and corner stakes outline that field. The field should measure five by eight meters.
It specifies the following dimensions for tournaments:
Pitch: 5 meters wide by 8 meters long
One king: 8 x 8 x 25 centimeters to 9 x 9 x 30 centimeters
Ten kubbs: 7 x 7 x 15 centimeters
Six batons: Diameter of 4.4 centimeters, and a length of 30 centimeters
Use 4 corner stakes and 2 mid-pitch stakes
While these official measurements are specific to tournaments, you can vary the size and setup of your field depending on the age and skill level of those who are playing.
Keep in mind that these fields aren't terribly large, especially when compared with the dimensions of other sports fields. You may have plenty of space for a kubb field in a side yard or other space in your home or around your facility.
Additional Tips for Designing Your Kubb Field
When designing your field, look for a big, flat area that's at least 16.5 feet wide by 26.3 feet long. The surface should be flat, and if it isn't yet flat, plan to do some grading.
Think carefully about how the field will be lit by the sun. Try to avoid situations where part of the field will be in shadow, which can interfere with athletes' sight and with game play.
If you'll be using your kubb field for competitions, then it's important to adhere to the tournament field dimensions specified above. If you're just creating a field for fun, then feel free to play with the dimensions a little to make it better fit the space that you have.
It's also important to consider whether you'll be playing games, including tournaments, that spectators will attend. If so, then be sure to leave space for spectator seating, and even consider installing bleachers if you're in a school or recreational facility setting.
Before you start planning your field, take some time to familiarize yourself with the kubb game rules. Understanding how the game is played can help you to ensure that your field is well-designed and appropriate for the sport.
Turf versus Grass for a Kubb Field
One of the most important decisions you'll face when planning out your field is choosing whether you'll use your existing grass or opt for an artificial turf. There are advantages and disadvantages to each.
Grass is a good option if your field will see relatively little use. If you're looking for an easy DIY project at home and only you and your family will use the field, then you might be just fine using your existing yard.
But if you're creating a field that will see heavier use, or if you're working with an area where the grass is sparse or struggling, then an artificial turf will be a better option.
You can install artificial turf both indoors and outdoors, giving you more control over the area where you decide to locate your field. Unlike real grass, artificial turf isn't dependent on sun and water, so you can put your field in a shaded area or in a location that's difficult to water.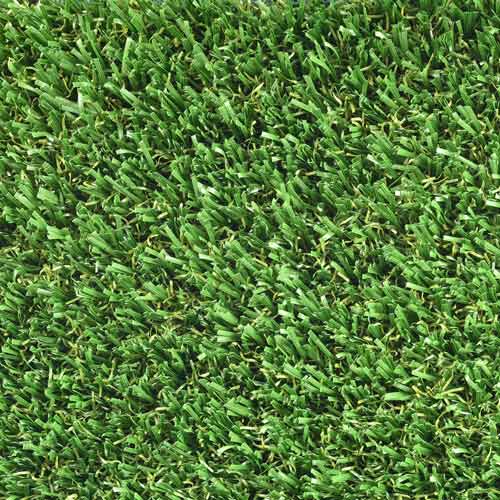 Unlike grass, which can quickly turn into mud when used during or after wet weather, artificial turf is much more durable and can be used even after inclement weather. That quality means that your practices and competitions will be more reliably scheduled, and if you're charging for the use of your facility, you won't lose out on money because of the weather.
Artificial turf is also much easier to maintain than real turf is. There's no need to budget for mowing or watering, and there's no need to repair divots or damage that occurs during play.
Using artificial turf also means that you'll enjoy year-round use of your field. It won't ever be discolored or frozen, and you can even create an indoor field that will always look fresh and green while ensuring competitors can play in comfort.
At Greatmats, we offer many artificial turf products that are easy to install and that look professional and inviting. They're available in a variety of colors, including your classic green, orange, blue, and more.
Contact our customer service team today if you would like a shipping quote or need a little help determining which product is right for your kubb field. We'd be happy to help you find the right turf product for your needs.