What Are The Dimensions Of An Indoor Cricket Court
By Paige Cerulli Created: October, 2022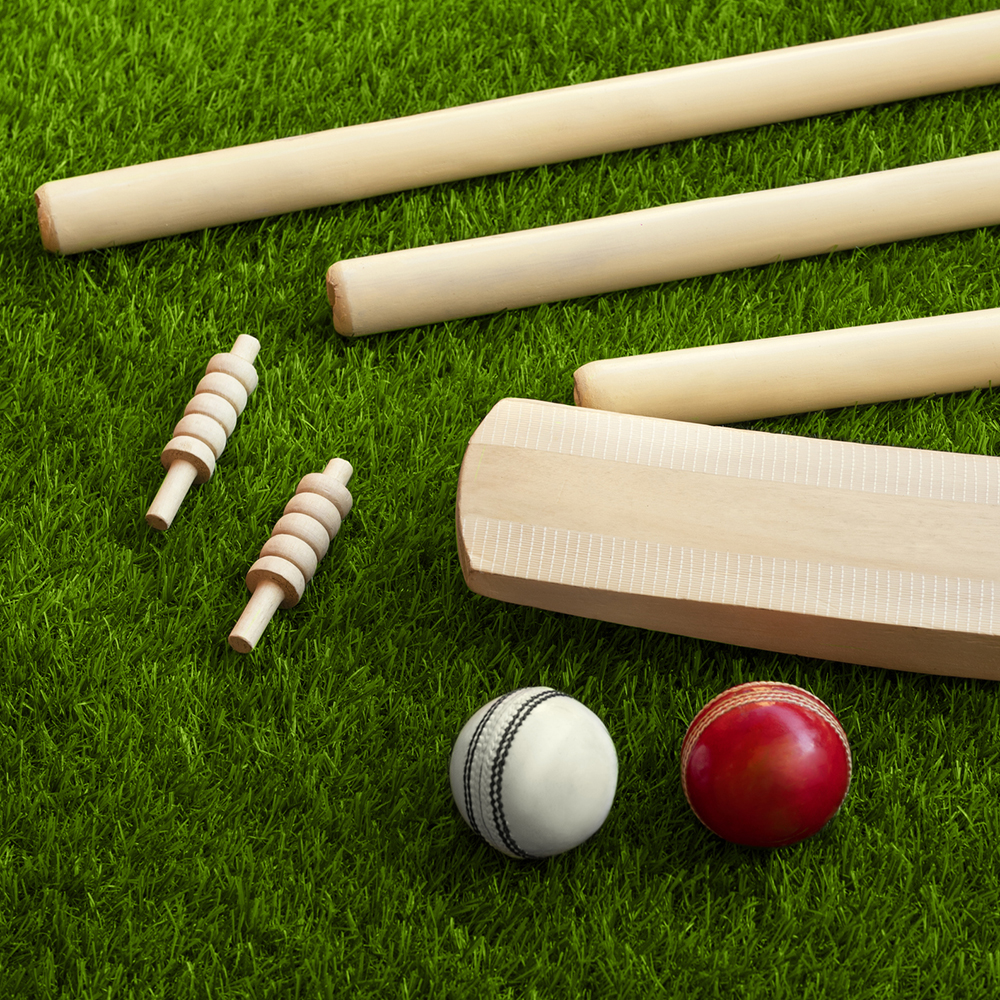 Cricket is an entertaining sport that's becoming more and more popular in the United States. Whether you're planning to start your own cricket club or league or want to be able to offer indoor cricket at your sports or recreation center, creating your own cricket court can offer plenty of entertainment and practice opportunities.
Dimensions of an Indoor Cricket Court
Before you start planning your court, it's important to identify the proper dimensions. You can play a game of cricket for fun in a space that doesn't follow the sport's official dimensions, but if you plan on creating a team or hosting competitions, you'll need to make the court an official space with appropriate dimensions.
Indoor cricket courts need to measure at least 28 meters (or just under 92 feet) and no more than 30 meters (just over 98 feet, 5 inches) long. The court needs to be at least 10.5 meters (34 feet, 6 inches) and no more than 12 meters (39 feet, 4 inches) wide.
Additionally, your top net will need to be at least 4 meters (13 feet) but no more than 4.5 meters (14 feet, 9 inches) above the ground. You will also need to outline other elements, including a batting crease, a pitch, return creases, a fielding exclusion zone, and legside lines.
As you plan your court's layout, don't forget to leave room for spectators, too. You may also want to create storage areas for supplies, like balls and bats.
Finally, make sure that your facility offers plenty of lighting. A well-lit court is essential not only for spectators, but for a quality competition for players, too.
Choosing the Right Indoor Cricket Flooring
The flooring that you choose for your cricket court plays an important role in athlete safety and the overall quality of the game.
Indoor turf
is an ideal choice for your court for many reasons.
Artificial turf offers a highly realistic look and feel, highly reminiscent of the genuine turf that outdoor cricket games would be played on. You can create an indoor face that feels like playing in an outdoor stadium, and green turf makes for a fantastic background for photos.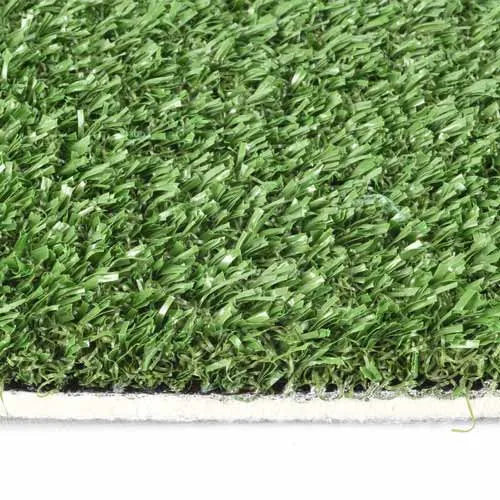 Alternatively, many turf options are available in other colors, like blue, yellow, and red. You can choose colors that reflect your team or brand's colors for a cohesive look.
Artificial turf offers an optimal performance that supports cricket athletes. When paired with an underlayment or padding layer, it feels realistic underfoot, offering similar cushion that you would enjoy from real turf.
That cushion is highly valuable, since it reduces the impact that athletes' joints sustain, allowing them to practice and play comfortably for longer periods of time. It is also valuable if an athlete ever falls, and can help to minimize any resulting injuries.
Some turf products even feature built-in padding that saves you the cost of having to purchase infill for the installation. You can also find turf products that offer ASTM fall height ratings, maximizing the safety of your space.
A turf surface offers the traction that cricket athletes need to run, stop, turn, and otherwise maneuver during a game. It can be paired with many different types of shoes, and you can also choose from different pile heights to get the exact feel that you want the space to have.
When you invest in turf flooring, you'll be choosing a highly durable flooring that offers a consistent performance over time. Many turf products are intended for commercial athletics centers and gyms, so they can withstand significant foot traffic and use.
Turf offers many benefits when it comes to maintenance. You don't have to worry about the mowing, fertilizing, watering, and other maintenance that comes with genuine turf.
Instead, maintaining your artificial turf is as easy as occasionally flushing it with water as needed. Many turf products are also backed by warranties of 10 or more years.
Turf is also highly versatile, meaning you can use your court not only for cricket, but also for other activities like soccer, fitness training, and more.
Tips for a Successful Indoor Cricket Court
As you plan your cricket court, consider the different ways in which you might use the space. Will you use it for other activities like soccer practice or athletic training?
If so, you may want to design the space so you can maximize its versatility. Consider designs that allow you to easily remove the cricket net, and think about a layout that will work well for all of the activities that you will perform.
Artificial turf adds versatility to your space, but it's important to choose a turf option that will work well for all of the space's uses. Feel free to contact Greatmats customer support with any questions. We're happy to help you determine which product is right for your needs.