Tara Foxworth - 2017 Dance Instructor of the Year Nominee
By Created: October, 2017 - Modified: January, 2018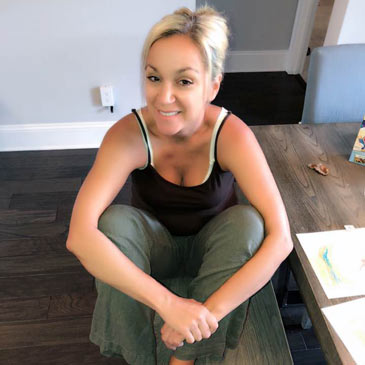 (If the ballot does not load, please visit https://www.facebook.com/Greatmats/ - Look for the voting photo album and like the photo of the person you'd like to vote for.)
I proudly nominate Mrs. Tara Foxworth of Oceanway School of Dance and Performing Arts for National Dance Instructor of the Year.
Mrs. Tara has incredible love of dance and teaching.
I took a just turned wild 3-year-old into her studio the first day it opened 7 years ago. From the very beginning, all students and their families have been welcomed as if we were family into the studio. Every student believes she/he is Mrs. Tara's favorite.
Jacksonville, FL, is a very large place, but she decided to open her studio on the much overlooked Oceanway area where she grew up. Her studio was filled with beginning students of all ages. She formed a dance company where the girls get to showcase their talent to the city.
She has guided the girls and boys to use their talent not only for entertainment but for community outreach. The children under her direction have raised funds for hurricane relief, collected non-perishable goods for food pantries, and raised over $3,000 to help victims of human trafficking.
She recognizes friendships that formed over beginning combo classes and manages to arrange classes that will keep dance buddies together. She is an encourager, a substitute mother and selfless when it comes to her students.
Mrs. Tara Foxworth is one in a million!
Learn more about the
3rd Annual National Dance Instructor of the Year Award
and
Greatmats National Award Series.
Tara Foxworth
Oceanway School of Dance and Performing Arts
Jacksonville FL 32218