Bonita Simpson - 2017 Dance Instructor of the Year Nominee
By Created: October, 2017 - Modified: January, 2018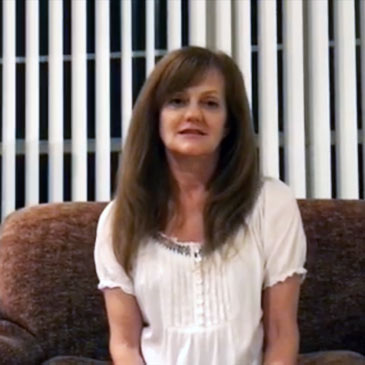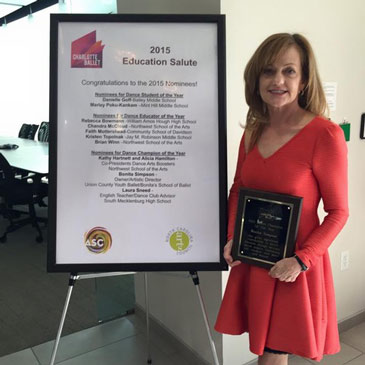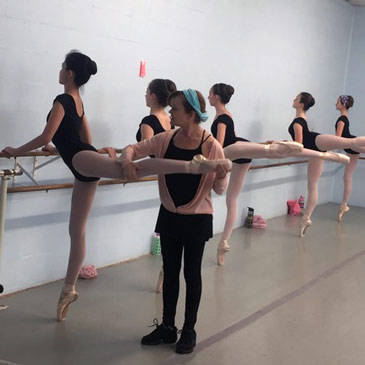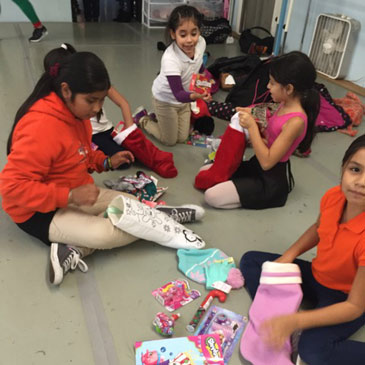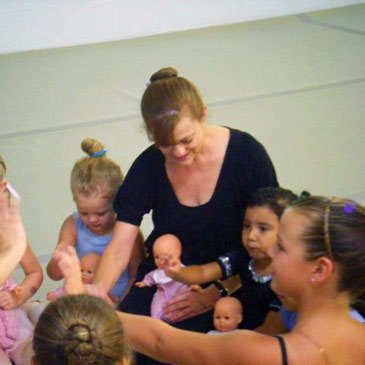 (If the ballot does not load, please visit https://www.facebook.com/Greatmats/ - Look for the voting photo album and like the photo of the person you'd like to vote for.)
I would like to nominate Mrs. Bonita Simpson from Monroe, NC for Dance Instructor of the Year. Bonita formed her own studio, Bonita's School of Ballet, 25 years ago to help bring the art of classical ballet to her hometown. Before that time, she taught for more than 10 years at a few studios in surrounding towns. Since opening her own studio, she has touched the lives and created a home away from home for thousands of dancers across Union County and surrounding areas.
I have had a very special honor of knowing Mrs. Bonita my entire life. I have been blessed to see her hard work from the beginning - from driving hours to teach daily to the back-breaking work of opening a studio with just 30 students and a dream. She has this amazing ambition to reach for the stars. Just a few months after opening her studio, she decided to perform a full length production of the Nutcracker. With the help of some friends who owned other studios in the area, she auditioned almost 70 dancers from all over Union County, forming the Union County Youth Ballet, and put together a full length production in just a few short months. Since then, the annual production has grown into a holiday tradition for so many, and now has a cast of more than 200 dancers each year. From the very beginning, she has taught me never to accept less than my dreams.
I had the honor of dancing under her training since before I could walk. We trained in Royal Academy and Cecchetti methods, and went through examinations each year. She has also since been certified in the American Ballet Theater training methods for levels primary-6 and plans to continue her training. She offers high quality training that is focused on technique at prices that are attainable for the average family in our community. She taught me to never accept mediocrity, but to do everything to the best of my ability.
In 2005, through the Union County Youth Ballet, she started a program called Dance Chance, offering classes to children in local Title-1 schools at no cost. Each year, a new group of students is bused to her studio once a week to receive quality training from certified instructors. Leotards, tights, skirts, and shoes are provided for them. She has taught me generosity, and that no amount of training or expertise is worth it if you don't pass it on.
She has also taught me a love for people. The same love that she has shown me has been shared with every student she has taught. No matter their race, gender, natural dance ability, or their family situation, she has treated each of them as her own daughter or son. She looks out for them, encourages them, and gives them a safe place, all while giving them quality training making dance fun. She has taught me to look for the dancer who is left out and find a way to include them. She has taught me that Bonita's School of Ballet is a family, and family is love.
I am truly honored to say that Bonita Simpson is my mom. She has given me endless love from day one. As her daughter, she afforded me every opportunity to reach for my dreams and pursue my interests, whether it be theater, music, or even a brief flirtation with cheerleading. Through it all, she showed me the beauty and art of dance, and I found that I could express everything I wanted to say through movement. She taught me control, discipline, and joy in dance, and she is the reason that I have fallen in love with teaching and plan to continue this amazing legacy that she has begun. I can't begin to include her love and passion for what she does in an email, but I can tell you that she has inspired so many over the past 35+ years. She has most definitely inspired me.
Thank you for your consideration.
-----------------
I would like to nominate my daughters' dance teacher for the Dance Instructor of the Year award. This is such an amazing opportunity and I cannot think of a better person to nominate than Bonita Simpson.
Bonita Simpson is more than a ballet teacher to my two daughters (Rachel, age 8 and Kristina, age 13) who have been dancing with her for 7 years. She is their cheerleader, encourager and mentor. She cares deeply about my girls and all the dancers in the school. I definitely believe that she met the criteria of Service, Integrity and Quality. She has such a heart of service to her community, she maintains a high level integrity in her work and the technical caliber of her dancers are incomparable (quality).
Service:
She is a pioneer in the promotion of arts education in Union County in North Carolina where it is lacking. She mentors her dance students (both boys and girls) whom she teaches by encouraging them to achieve their full potentials. She cares about her students by reaching out to students who are struggling with self-esteems, family and emotional issues. Besides teaching ballet to students who could afford it, she also started the Dance Chance program in her ballet studio to help bring ballet to an underserved school in the area so that these children can be empowered from their impoverished environment to have physical, emotional and intellectual growth. She throws the Dance Chance children a Christmas party so that these children could experience the joy of receiving something special during Christmas.
Integrity:
Besides being a good role model for her dancers and her community, Bonita maintains a high integrity in her work ethnics and performances. The music and costumes in the annual dance recitals are highly family friendly.
Quality:
Bonita's dancers are well trained in technical competence, and her quality of training they received is unparalleled in the region. The annual Nutcracker (in its 25th production this year), spring productions and annual recitals are one of the best in the area. Patrons to her production are always treated to a delightful experience with beautiful backdrops, graceful dancers and highly appropriate music with each production.
Bonita is making an impact, and has been making an impact in many dancers' lives for the past 20 years, many of whom had gone on and become professional ballet dancers and other professions.

Learn more about the
3rd Annual National Dance Instructor of the Year Award
and
Greatmats National Award Series.
Bonita Simpson
Bonita's School of Ballet
Monroe NC 28110