Sherri Andrzejewski - 2017 Cheerleading Coach of the Year Nominee
By Created: October, 2017 - Modified: August, 2019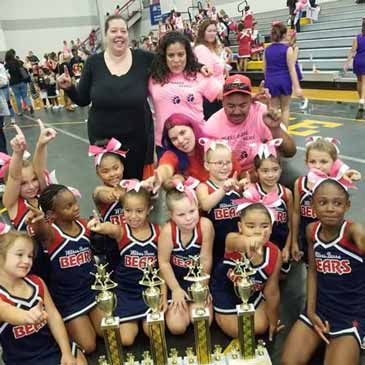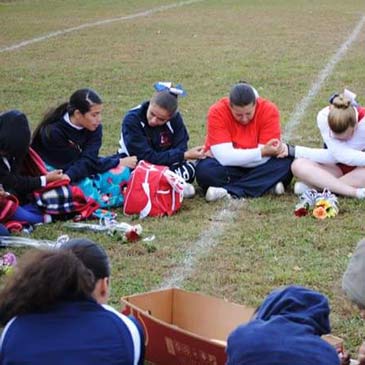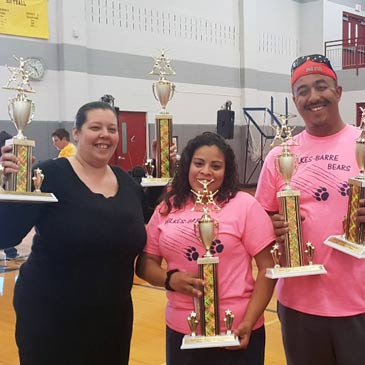 Sherri Andrzejewski named Cheer Coach of the Year.
Read all about it.
-----------------
Sherri has a big impact in not just my life but in all of the cheerleaders on our team lives. Sherri is dedicated to us, and when and if we fail, she is always there to lift us up and gives is the confidence that we need to be more than just a good cheerleader a great one.
She not just our coach but our FAMILY. If we fall we fall together, and that's one thing that I love about her! We can go to her with anything not just cheerleading she gives us advice life lesson, all of the above and it would be a great thing to see our coach receive this award!
Through the years Sherri has proven that she is the best coach for us.
We have been a tough team to work with because we are stubborn, and not once had Sherri lost her temper. She always remained calm, knowing in her head she wanted to yell.
Many sad and happy moments. She is retiring this year, and we would like to show her we care.
-----------
I'd like to say how amazing my coach is. Sherri she has made a big impact in all of our lives. She pushes us hard. I'm so happy and glad to have Sherri as my coach.
She has been there for our whole team... We work and work and work. She makes us better, and she is there for anybody or anything, even if it's a life problem. We can still talk to her about it.. .
We went through some rough times, but we get back up again and keep working. That's the best part about her. She may say that she is going to give up, but we never do... If we fall, we get right back up and keep going...
She's the best coach I've ever had. She may seem mean at some points, but she just tries and makes us better... Our team went through some rough practices, but at the end, it's about how much effort and time into it..
It makes me super happy to see Sherri everyday and be ready to practice hard everyday... (never give up keep striving for your goals) Our goals as a group, as a cheerleading team, are to keep trying and never say that (I can't.)
Sherri always told us.. I love Sherri. She did so much for our team. That's why she should become cheer coach of the year.. SHERRI'S THE BEST!
Learn more about Greatmats
National Cheerleading Coach of the Year Award
or
3rd Annual National Award Series.
Sherri Andrzejewski
Wilkes-Barre Bears
Wilkes-Barre PA 18705