Perrmella Harris - 2017 Cheerleading Coach of the Year Nominee
By Created: October, 2017 - Modified: December, 2017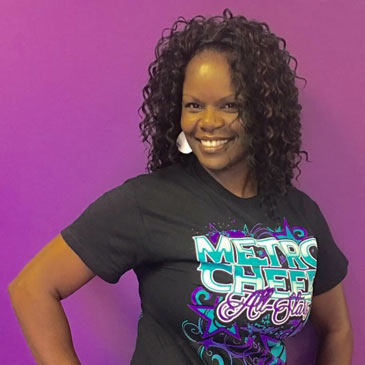 (If the ballot does not load, please visit https://www.facebook.com/Greatmats/ - Look for the voting photo album and like the photo of the person you'd like to vote for.)
Coach Harris gives her all for her children. They not only learn the fundamentals but the also receive love and care that's shown all the time. They perform in and out of state for different purposes.
She gives back to her community which makes her the perfect coach that should receive this year award.
Learn more about Greatmats
National Cheerleading Coach of the Year Award
or
3rd Annual National Award Series.
Perrmella Harris
Metro Cheer and Dance
Livonia MI 48150