Jennifer Shipman-Jordan - 2017 Cheerleading Coach of the Year Nominee
By Created: October, 2017 - Modified: February, 2019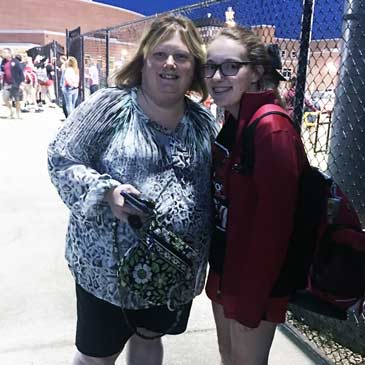 (If the ballot does not load, please visit https://www.facebook.com/Greatmats/ - Look for the voting photo album and like the photo of the person you'd like to vote for.)
I have been cheering for 2 years now at BHS, and Jen has never failed to put a smile on the team's face.
She is always positive about everything and always knows how to cheer the squad up when something doesn't go right.
She is an amazing coach and is always there to help. Not only is she a great coach, she's an amazing friend outside of school and practice. If I ever have a problem or am feeling down, she knows just how to cheer me up. She is one of the best coaches I've ever met and will forever be in my heart.
Learn more about Greatmats
National Cheerleading Coach of the Year Award
or
3rd Annual National Award Series.
Jennifer Shipman-Jordan
Bradford Area High School
Bradford PA 16701