Ashley Moeller - 2017 Cheerleading Coach of the Year Nominee
By Created: November, 2017 - Modified: December, 2017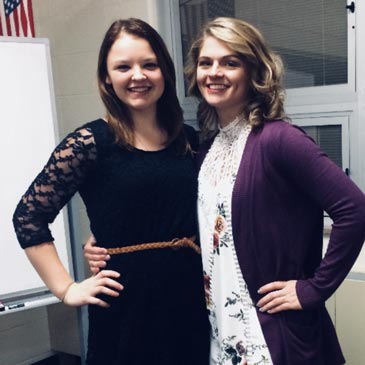 (If the ballot does not load, please visit https://www.facebook.com/Greatmats/ - Look for the voting photo album and like the photo of the person you'd like to vote for.)
Coach Moeller is a great role model not only in school but in her community.
You can catch her in the classroom teaching her fabulous Spanish classes, in the gym with the girls she looks at as her own children, or at home with her two beautiful boys.
Ashley Moeller is a committed member to her church where she is a fabulous singer. You can also catch her at the County Fair on stage using her beautiful voice.
Ashley Moeller is a wonderful person all around, she has a great sense of humor and would walk to the end of the world for her cheerleaders. If Ashley was picked for this award, she would be ecstatic, and all of her girls and co workers would know she more than deserved this.
Learn more about Greatmats
National Cheerleading Coach of the Year Award
or
3rd Annual National Award Series.
Ashley Moeller
Cascade High School
Clayton IN 46118