Amanda Kirby - 2017 Cheerleading Coach of the Year Nominee
By Created: October, 2017 - Modified: December, 2017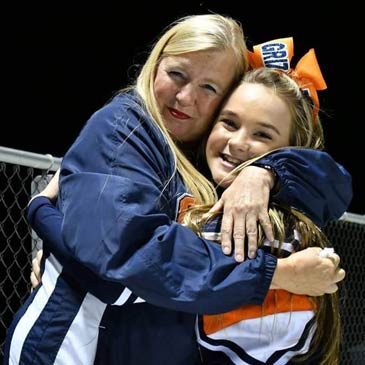 (If the ballot does not load, please visit https://www.facebook.com/Greatmats/ - Look for the voting photo album and like the photo of the person you'd like to vote for.)
Amanda starts her day off driving our county school bus, then assist with our special ed class during the day, back to bus driving in the afternoon then closes her day off with cheer practice.
She is a great person, great coach, and obviously a great multitasker. She loves our girls and always puts them first.
Learn more about Greatmats
National Cheerleading Coach of the Year Award
or
3rd Annual National Award Series.
Amanday Kirby
Grainger High School/Rutledge Middle School
Rutledge TN 37861