Can Artificial Grass Be Laid Over Gravel?
By Lisa Hobbie Created: June, 2021 - Modified: October, 2023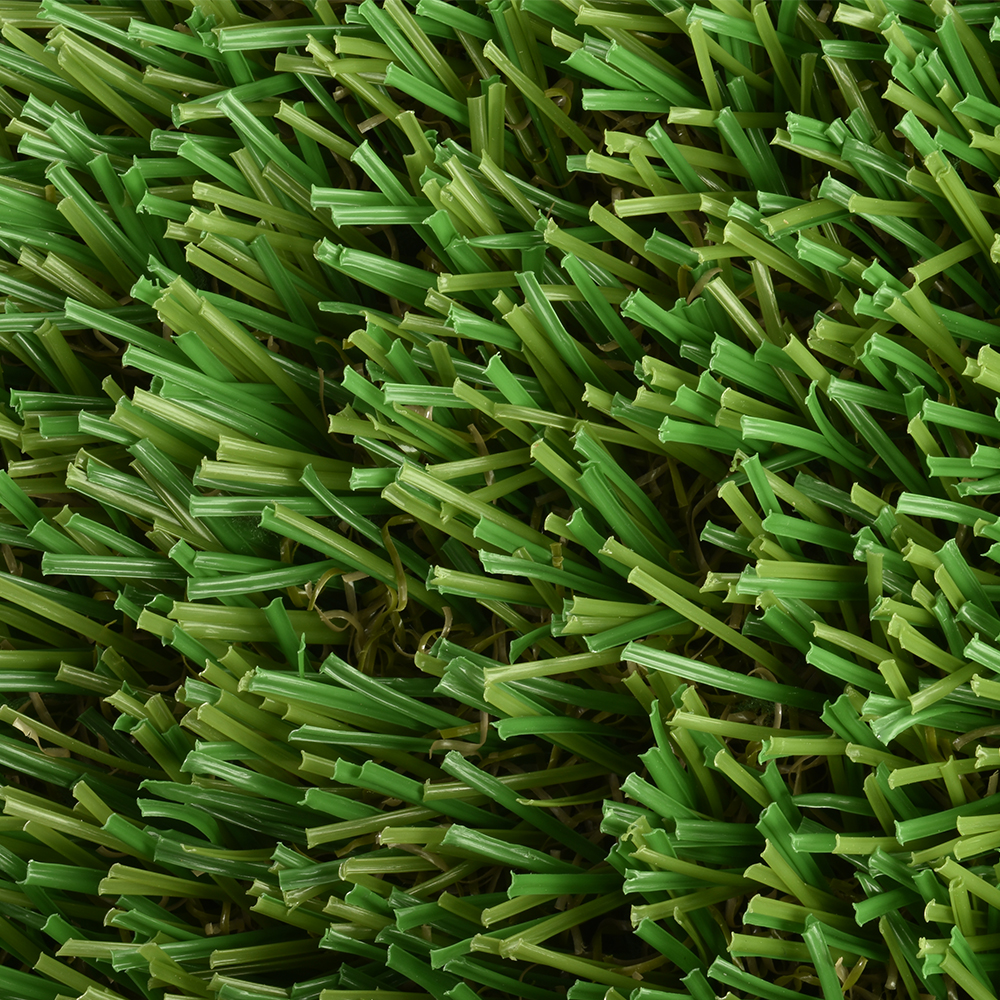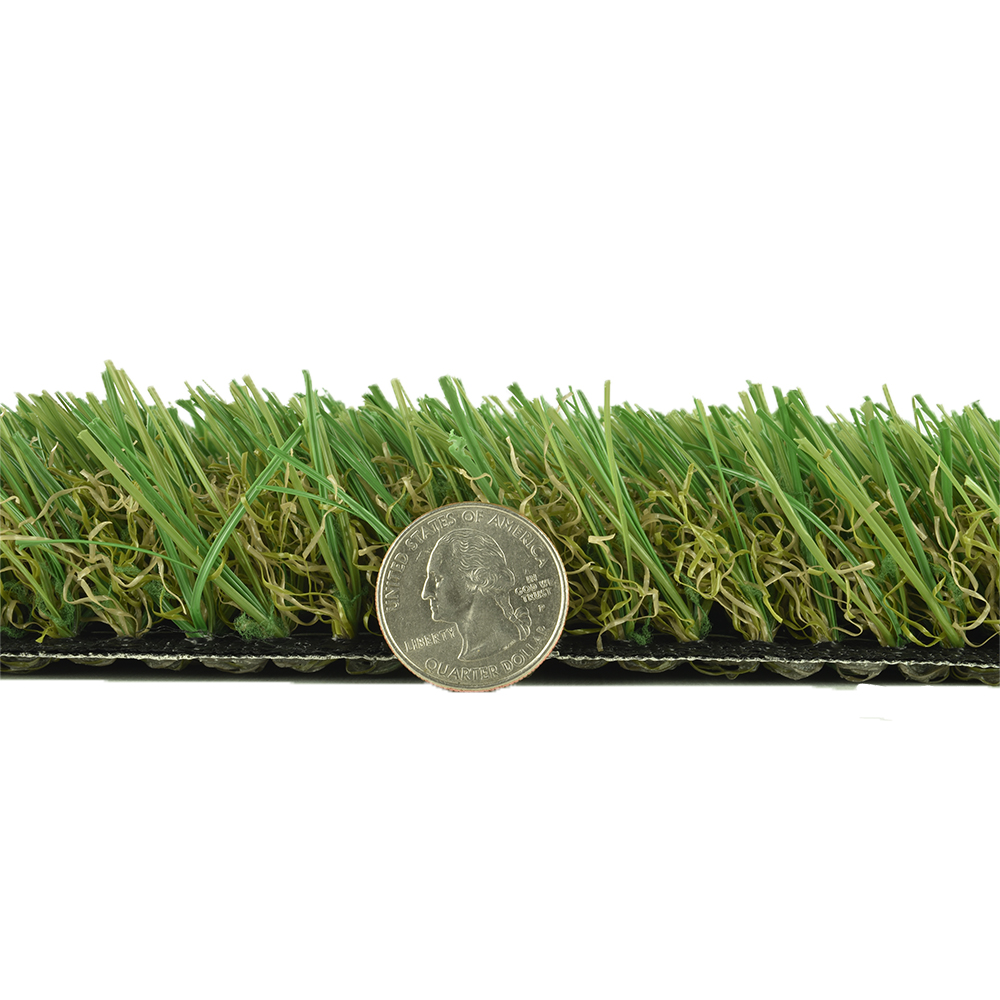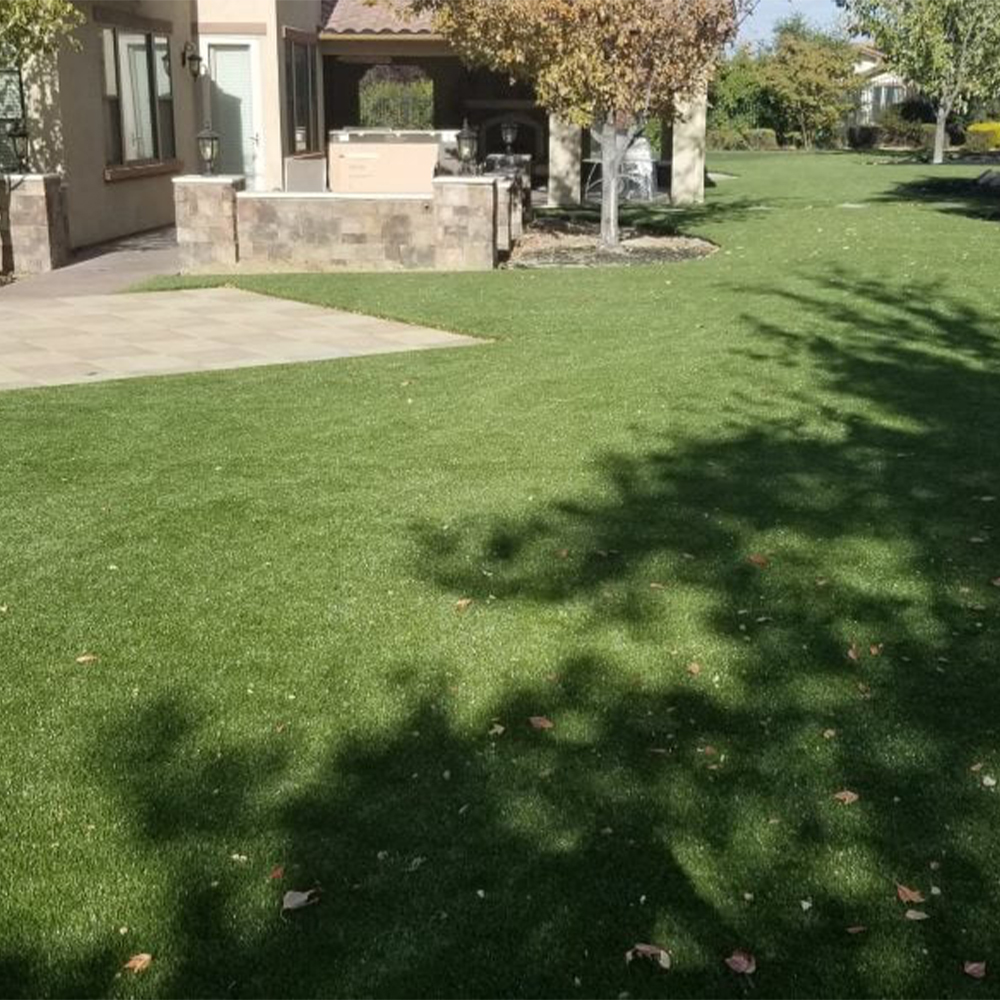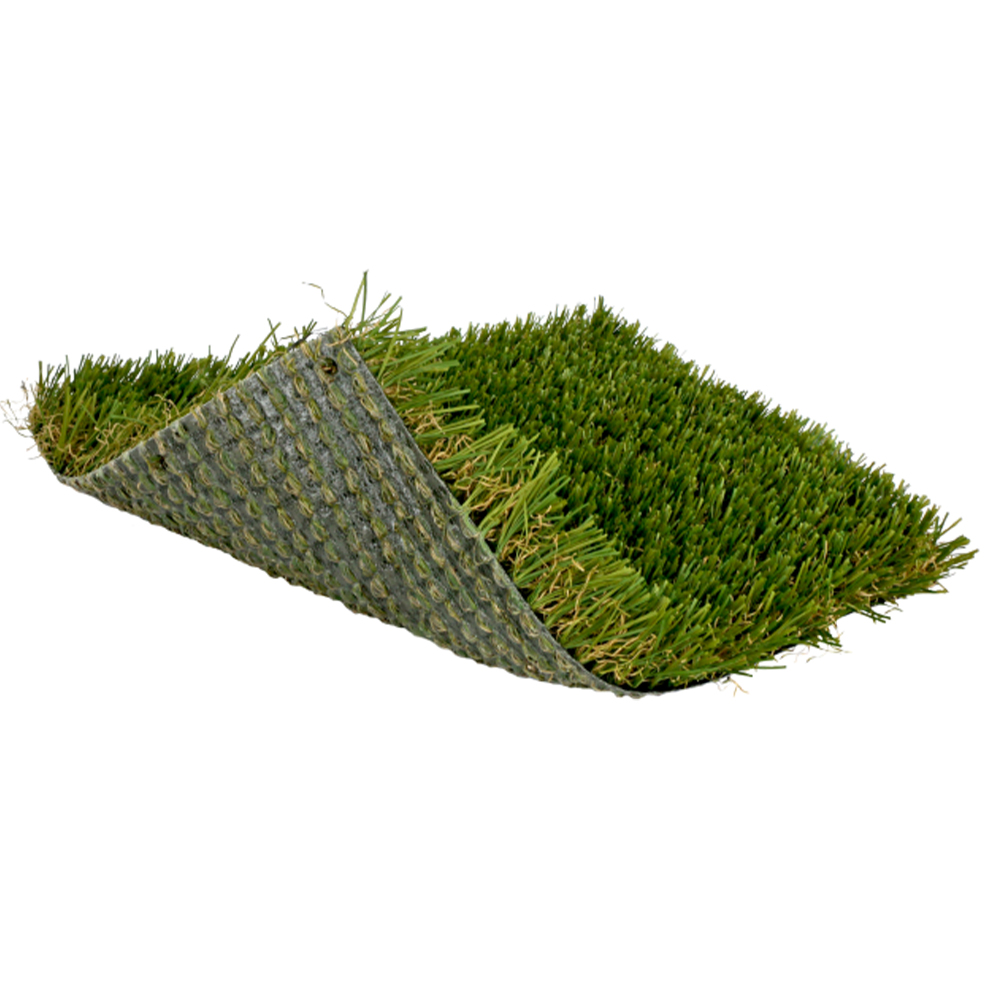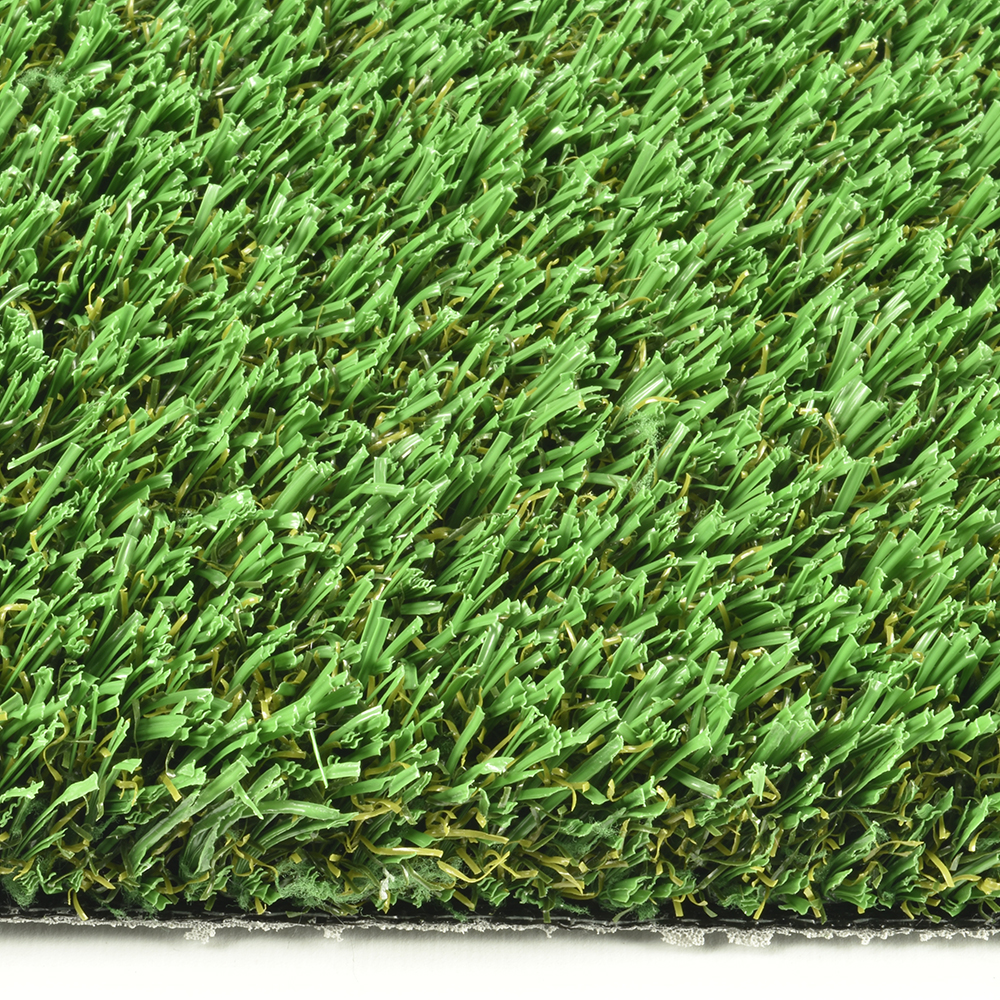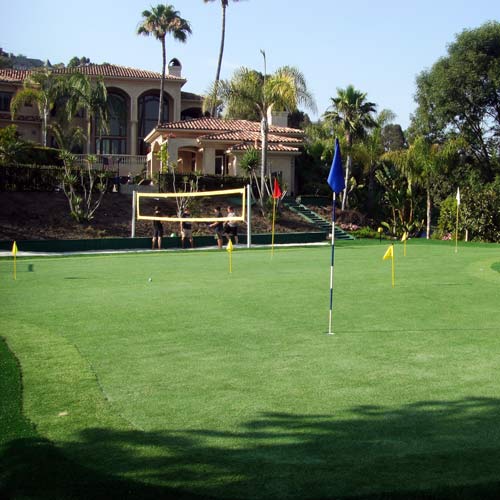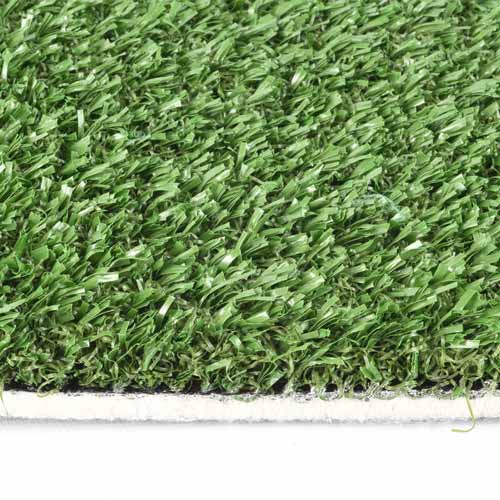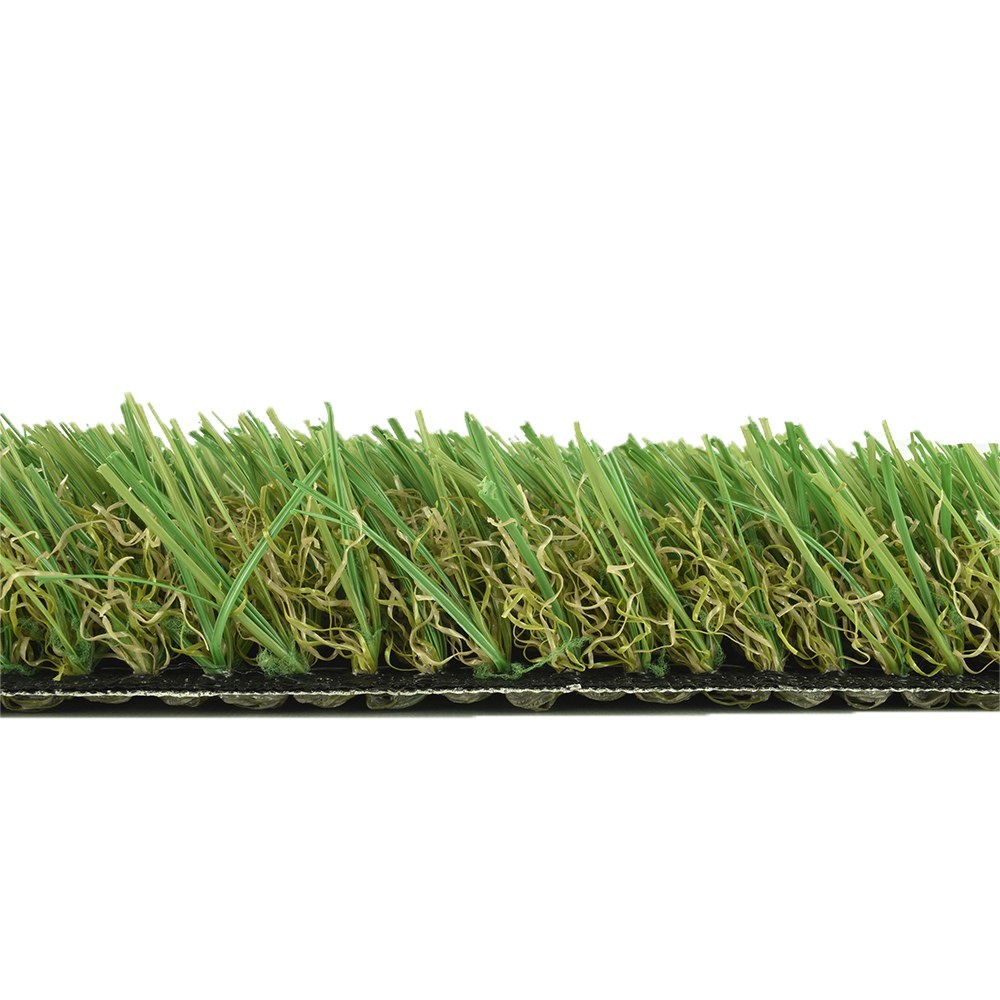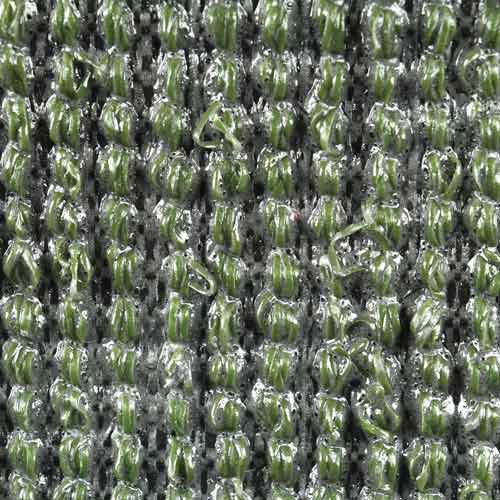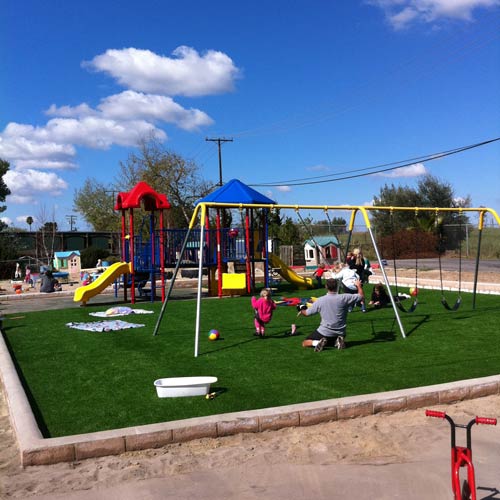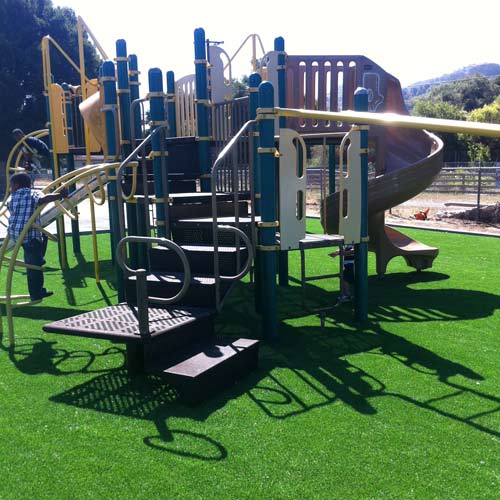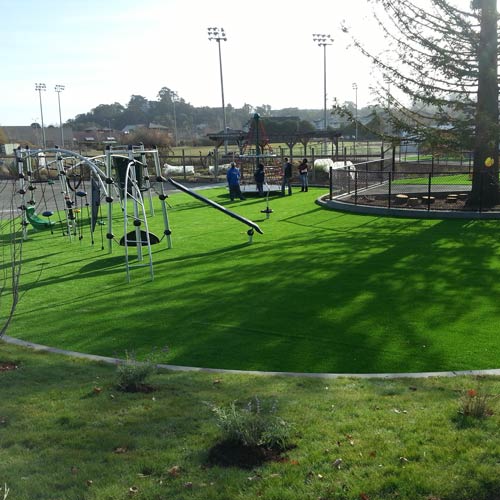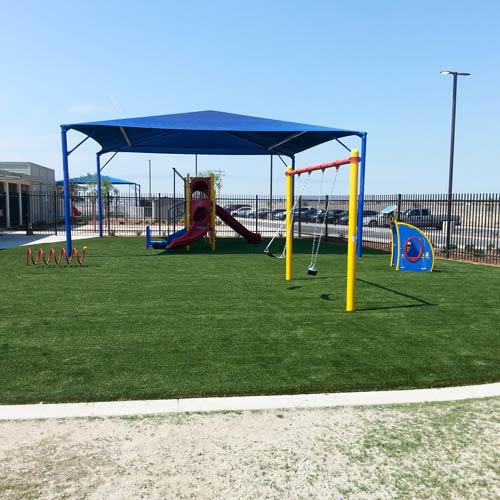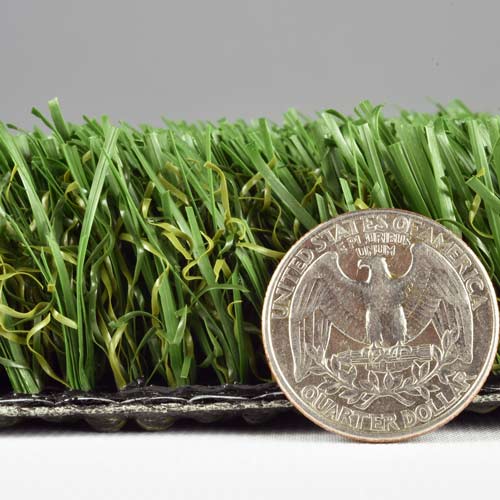 Artificial grass over gravel is a great way to achieve a lush, attractive lawn with drainage properties and low maintenance. As long as gravel is crushed and level and there are no sharp edges to it, Greatmats offers products that you can lay right on top of gravel or pea gravel.
These artificial grass over gravel products are truly top notch, and regardless of the type of use or application you are wanting turf for, one of the four products would likely be perfect!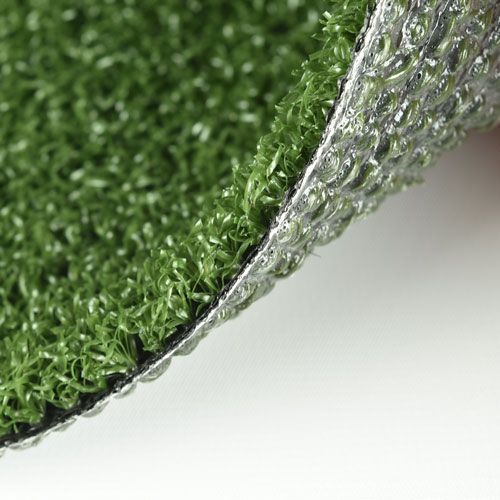 The All Sport Artificial Grass Turf Roll product is the perfect example of high performing artificial turf over gravel. Designed for consistent performance over time and use, this product reacts naturally like real grass.
It would also work as a transition strip between natural grass and dirt. These turfs are easy to roll out to install, and you can put them right over gravel, sand, dirt, or other natural surfaces.
They have a rinse-clean turf cleaning option and a non absorbent backing. So, the turf will drain quickly and resist staining or odors. It features a realistic look and feels like a layer of natural grass. It's made in the USA, and it has a non-finished edge. It will not fade, and it will remain soft - even after a lot of use.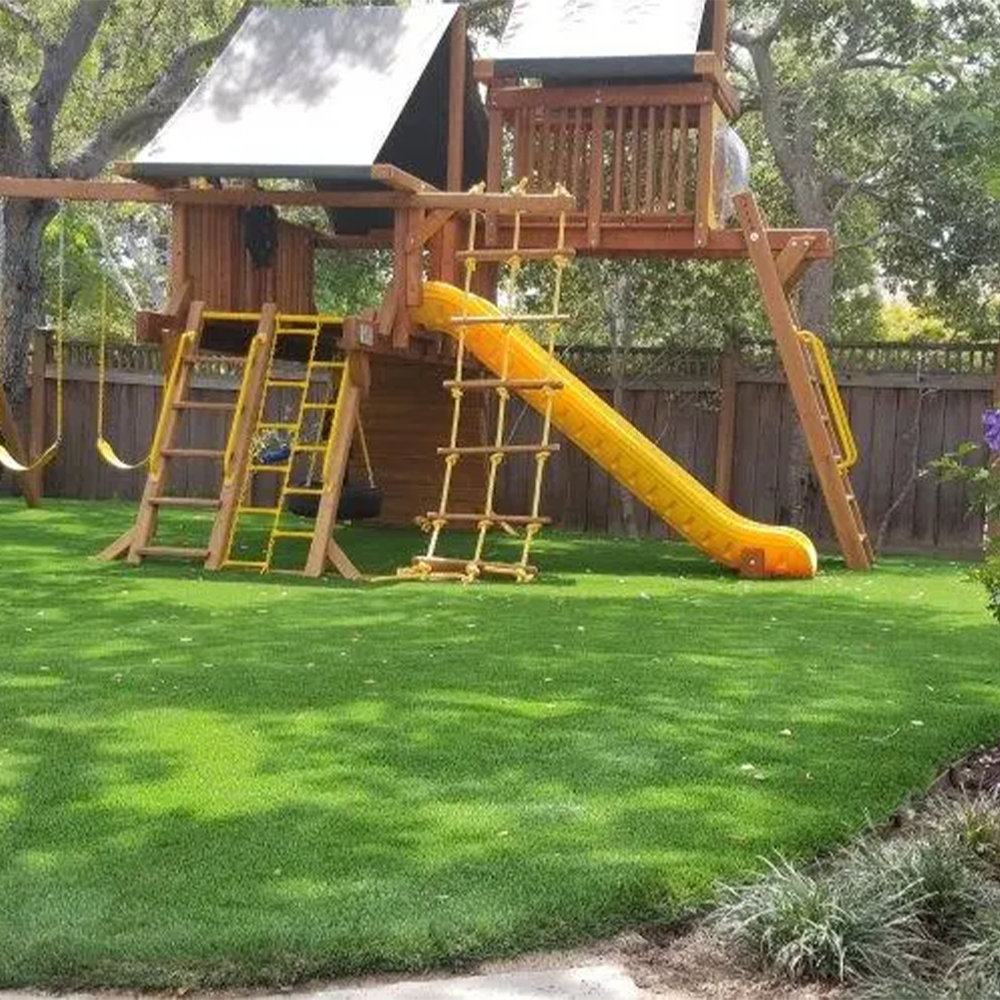 The Traffic Blade Silver Artificial Turf Roll is a unique turf that performs well when gravel is under it. It is a product constructed from yarn with four different colors in it, really contributing to the natural look you'll enjoy with this artificial grass over gravel.
Field green, lime green, olive, and tan colors are blended together for the perfect color and aesthetic appeal. The yarns are 1.5 inches high.
This product is made in the USA, and it is suitable for indoor and outdoor applications. With this turf, you'll truly enjoy a long lifespan and good value over time.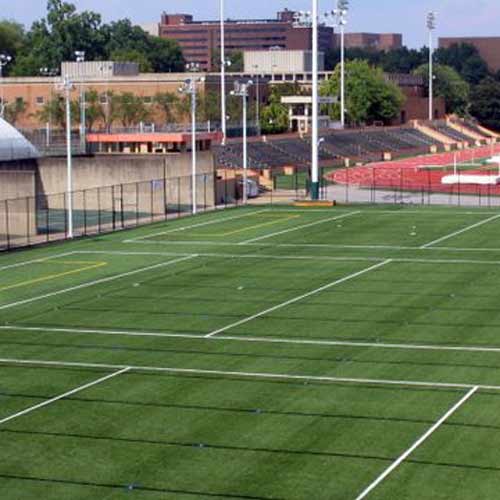 V-Max Artificial Grass Turf is another product that you can install indoors, or outdoors - even right over smooth gravel. The turf delivers top notch surface wear for sports applications like agility and soccer.
It presents the highest quality wear and resistance performance and offers an attractive appearance. The blend of nylon and polyethylene the turf is made from is an almost perfect combination when seeking a product with a realistic feel, softness, and durability.
It features a pile height measuring 3/4 inch with 5mm thick foam backing, giving it a nice approximation of natural grass and an extra comfortable feel.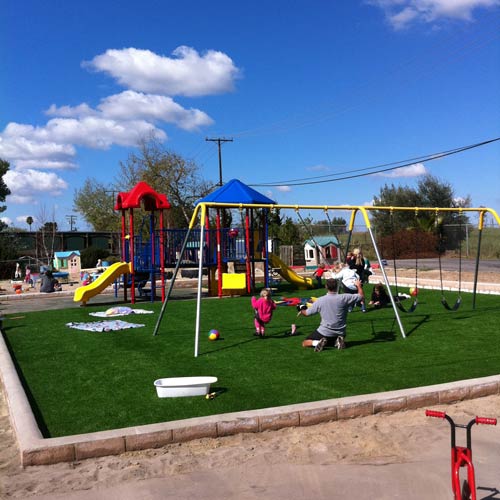 Play Time Artificial Grass Turf Roll is another high performing product that reacts naturally and allows for improved durability and safety, and of course, it can be installed over gravel. It is made in the USA and offers consistent performance over time for indoor or outdoor installations, and it is virtually maintenance free.
It is typically used on playgrounds and for trade show booths. This is a popular product, as it reacts naturally with a pile height of 1.25 inches. It delivers a soft feel with its polyethylene material and dual layered woven polypropylene. There are also foam underlayment layers available for this turf to add extra cushion over gravel.
Greatmats - For the Best Artificial Grass Over Gravel
When it comes to ground cover, few things are as low maintenance as artificial grass and turf. With the options at Greatmats that can be installed over gravel, it honestly doesn't get much easier.
The choices at Greatmats are easy to install and provide the look and feel of real grass. There are many thicknesses available, so it is important to know what aspects are most important to you, and what your budget is. Once you determine these things, you're ready to choose an artificial grass that will complete your project perfectly!
If you have made the decision to purchase artificial grass, you may be wondering what some of the best options are. If so, Greatmats is the perfect place to shop. Offering numerous different products to compliment your backyard or playground, offering a soft, cushioned surface much more comfortable than concrete pavers and easy to clean if you have a dog or kids.
The artificial grass and artificial turf options highlighted are just a sampling of what Greatmats has to offer. If you would like to discuss these or any other options, just contact the friendly and knowledgeable customer service team. Together, you can figure out what the best solutions are for you and your space.