What Makes The Best Screen Room Floor?
By Lisa Hobbie Created: September, 2020 - Modified: October, 2023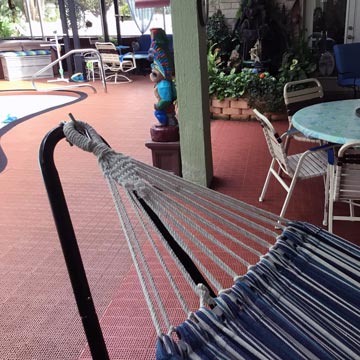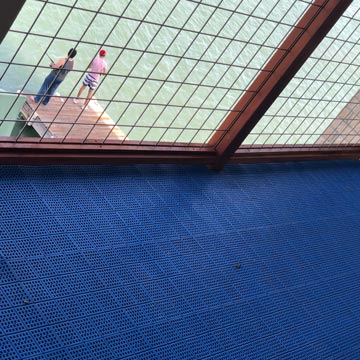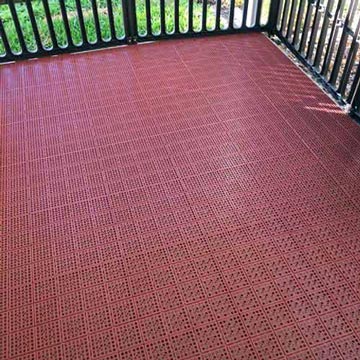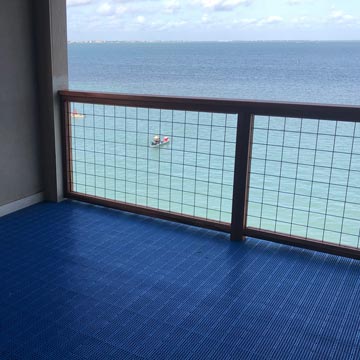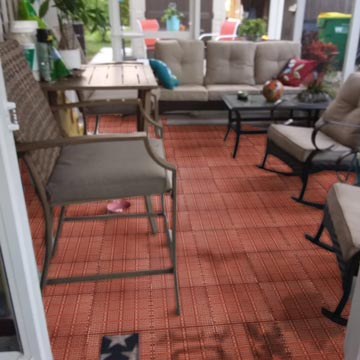 There's nothing like a screened in porch to be able to enjoy the beauty and fresh air of the outdoors, while in the comfort of a protected living space free of bugs and critters. Where having a traditional patio or deck is nice, being able to escape the sun or the wet rain definitely has its benefits. When planning for this enclosure, selecting a versatile and durable screen room floor is an important step. Greatmats offers a variety of screen room floor options that would look and perform well - even under a variety of environmental factors and weather conditions. 
Ergo Matta Perforated Outdoor Tile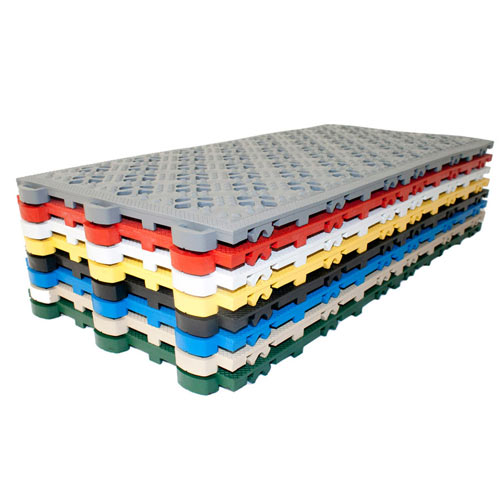 Depending on the design and look of your space, the
Ergo Matta Perforated Outdoor Tile
is a suitable screen room floor option. If you want an environmentally friendly product available in vibrant colors, this is an option that will perform well. 
This PVC plastic product is made using recycled materials and is suitable for hot or cold climates. It can be installed on essentially any flat surface - even dirt. 
This tile is an excellent choice if young children or elderly will be spending time in the screen room, as it boasts a 20-inch ASTM fall height rating. The bright colors of the tile are designed to withstand UV rays from sunlight without fading, and should the flooring get wet, its excellent drainage surface design keeps them dry and slip resistant. 
This screen room floor is easy to install for a DIY project and once installed, it requires very little maintenance. The price of each tile is just under $13, which equates to about $9.50 per square foot. 
StayLock Tiles for Screen Rooms and Porches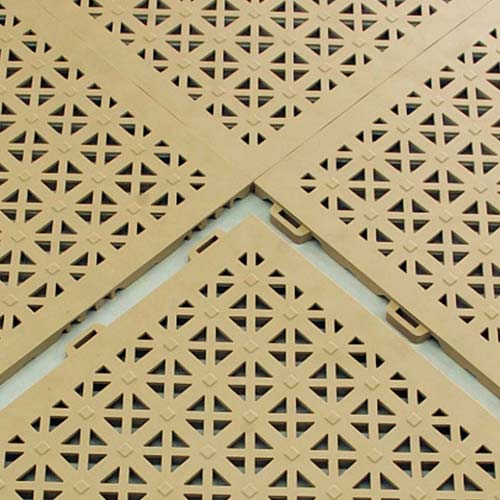 Another
colorful screen room floor option
is the StayLock Tile. This perforated flooring is made of soft and durable plastic material and is super easy to install over nearly any surface without the use of adhesive or glue. 
The active locking connector design just allows the flooring to float over a subfloor, resulting in a non-slip surface with a cushioned and raised base. 
These tiles will stay connected and won't separate unintentionally. This flooring also features a 20-inch fall rating and is designed to allow for excellent drainage, while also being waterproof. 
It's very low maintenance and easy to clean, and it will perform really well for many years. Even if the sun shines through your space, this screen room floor will not fade. The price of this product is about $6.00 per tile and per square foot. 
Screen Room Patio Floor Tiles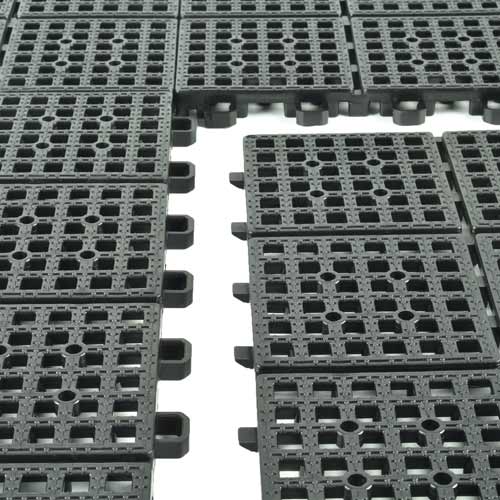 A third screen room floor option that comes in different color choices is the
patio outdoor tile
. This is also a PVC tile option that is lightweight and quick and easy to install over most solid or compacted surfaces. It features a snap together construction.
The flooring is comfortable and fast drying. This tile has a non-slip surface texture and is a safe, wet area drainage tile. It's super easy to clean and maintain, and it is designed to prevent the growth of mold and mildew in your screen room. 
It is really tough and durable, and it is a great option if you will have heavy furniture in your space. Like the other options mentioned, this product will look and perform well for years, even if exposed to direct sunlight.
This product is the most affordable at a cost of about $4.50 per square foot.
PVC Plastic Roll Floor Matting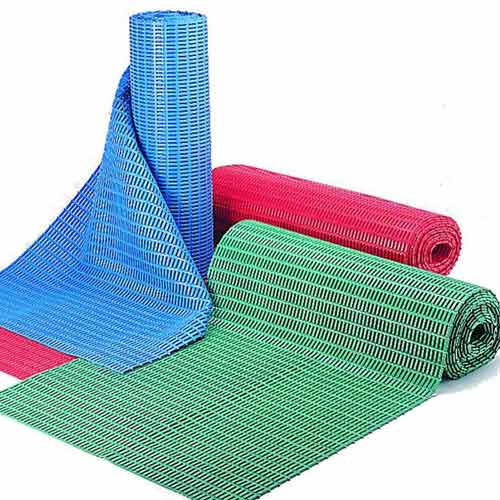 If you are looking for an
ADA compatible flooring for your screen room
, these mats are an excellent option. This super economical and light duty option is one that can just easily be cut on site to fit your space, and it contours to even uneven surfaces. 
It is just a light and loose lay installation process, and it is ideal for low height clearance areas. It allows for effective drainage, and it is chemical, oil, and acid resistant. It is also a comfortable flooring solution that offers support for standing fatigue. 
This mat is easy to clean and roll up, so is a great temporary floor for outdoor or indoor spaces. This product is $8.85 per square foot.
Greatmats - for your Screen Room Floor needs!
Greatmats offers a wide variety of screen room floor solutions, from those mentioned to numerous others. Regardless of the design preferences, budget, and space limitations you have, Greatmats has a solution that will work perfectly in your space. No matter which product you choose, you will find the best quality, service, and pricing at Greatmats.