What's The Best Physical Therapy Mat For Home?
By Lisa Hobbie Created: October, 2021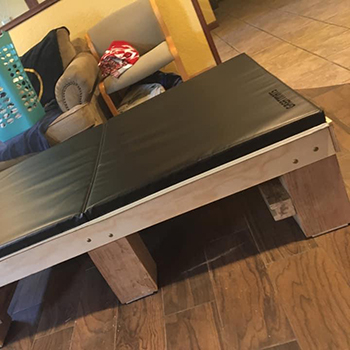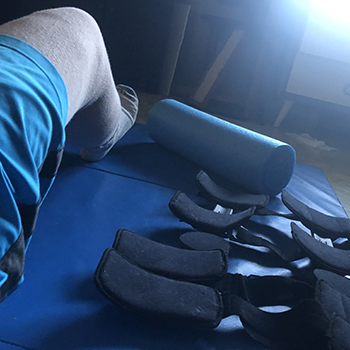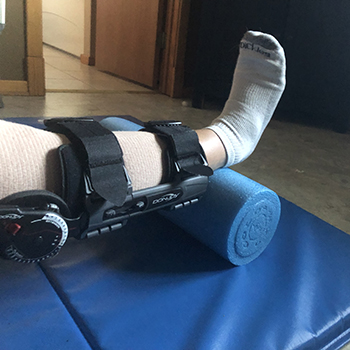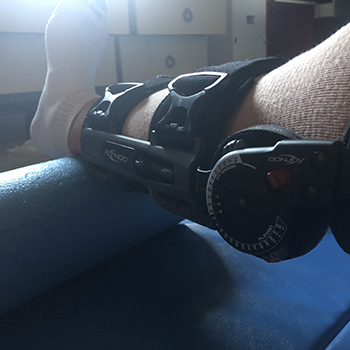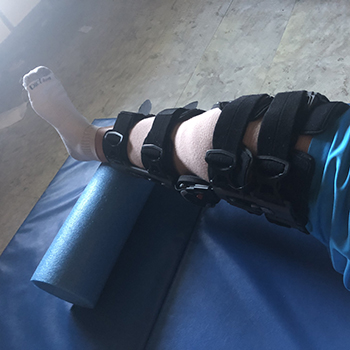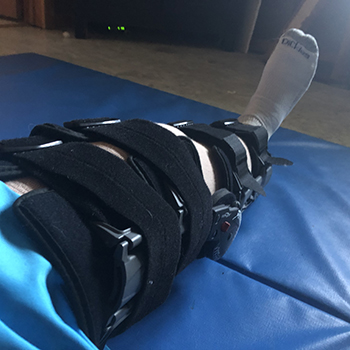 The best physical therapy mat for home use is easy to use and clean and thick enough for cushion while being firm enough for stability.
Individuals practicing outpatient care will appreciate a mat that is large enough to allow them to lay down and turn over. Once laid in place, the physical therapy mat should stay put. It should have the ability to go on a raised platform for adjustment use on a therapy table, and it should be smooth enough to accommodate heel sliding exercises with socks. However, the mat should also have enough grip to prevent slipping for use with barefoot stretches.
Greatmats offers the best home physical therapy mat options, with the following 5 products being among the best:
These physical therapy mat options work well in a home space, are easy to lay on the floor, do not slide around while doing a healing exercise regime, and offer low cost options for physical therapy patients. They are high performing and deliver amazing features and benefits.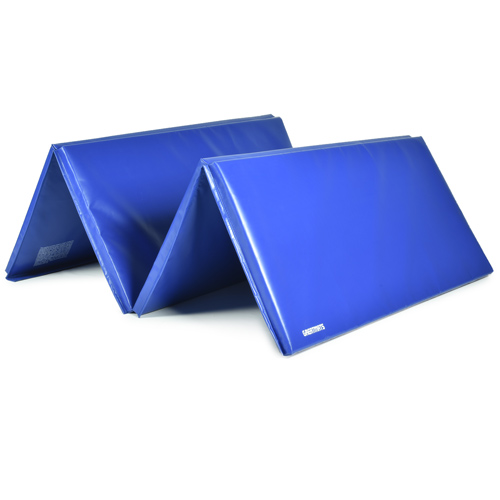 Discount Gym Mats 4x8 Ft x 1-3/8 Inch 2V 15.5 Oz. are designed for home gymnastics, tumbling, hme wrestling, balance ball workouts, and other home exercises, so they are perfect for physical therapy work.
This is a product with a PE foam core and lead free, super durable cover made of 15.5 oz. vinyl. It features double stitched seams and hook and loop connectors as well as 2 inch wide connector strips. It folds for easy transport and storage, as well.
Greatmats' customer, Mary, reviewed this product by writing, "Wonderful mats. … my daughter is excited to use them for her physical therapy exercises. Plus, they arrived very quickly. The person I spoke with on the phone was fantastic."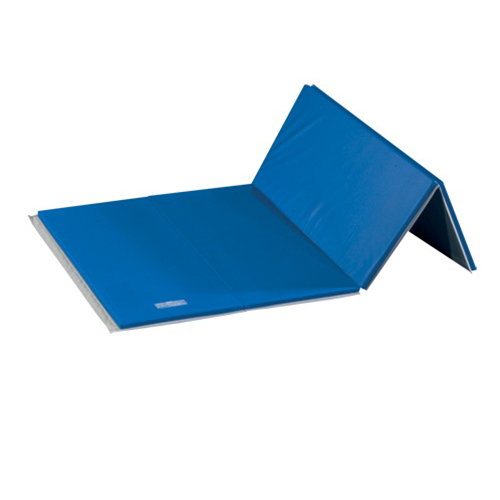 Folding Gymnastics Mats 4x8 ft x 1.5 inch V4 are made in the USA with the highest quality manufacturing standards. They are available in many colors, and they have durable, 6P compliant vinyl covers. You can choose from V2 (two sides) or V4 (four sides) attachments.
This product features a 1.5 inch polyethylene foam filler and 18 oz. vinyl coated polyester surface. These mats also fold down for ease of storage and transport, and they are versatile enough to use for physical therapy, gymnastics, martial arts, and more.
Customers, like Bill, find these mats to be, "A great custom mat option."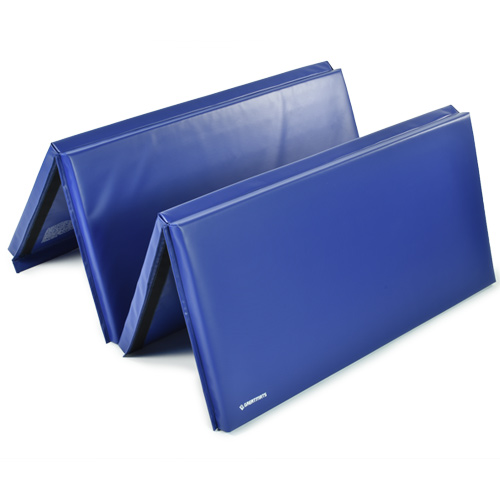 Gym Mats 4x8 Ft x 2 inch V4 18 oz are super versatile mats that work perfectly for physical therapy. They are made to last, so they can be used for years of exercising and fitness activities once your healing is complete.
These mats feature school quality manufacturing with 2 inch wide hook and loop connectors on all 4 sides. They have double stitched seams, and they fold up for easy transport and storage. Made with a PE foam core and lead free, 6P compliant vinyl material, these mats weigh 19 pounds and offer ultimate durability.
Greatmats' customer, Catherine, has been extremely happy with this mat. In her online review, she wrote, "Sturdy and very good quality. Used for yoga and physical therapy exercises. Comfortable for an overweight husband. Easy to open, fold, and store."
Customer Madhuram, wrote, "We bought this product to use during my son's physio session. We are quite happy that we did it. It offered good support while doing the therapy without any sag."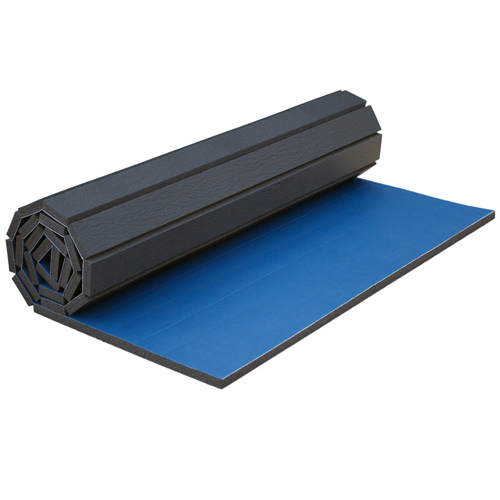 Roll Out Wrestling MMA Mats 5x10 Ft are a great option if you prefer a roll out mat over a folding one. These versatile mats can be used for physical therapy, workouts, wrestling, and martial arts.
They are made of 1 ¼ inch thick PE foam core material and durable vinyl. It's a 5x10 feet mat that is long lasting, durable, and easy to roll out when needed and roll up when ready to store.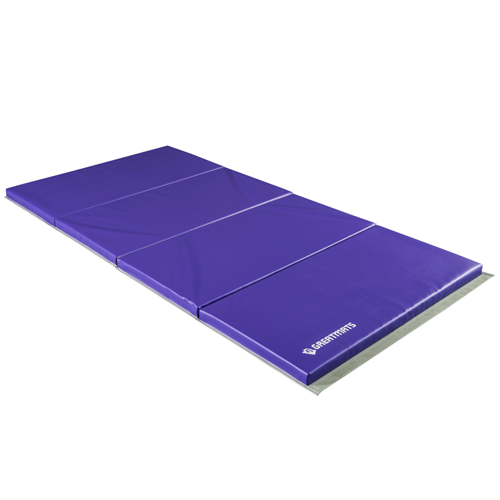 Gymnastic Mat 4x8 ft x 2.5 inch V2 is a made to order product with a 2.5 inch polyethylene and polyurethane foam filler and 18 oz. vinyl coated polyester surface.
It's a made in the USA product available in fourteen color options to match your design preferences. It delivers durability, cushioned support, and shock absorption.
Greatmats - For The Best Physical Therapy Mat Products
Whether one of the mats featured is the ideal one for your physical therapy space, or, if you'd like to explore other options that Greatmats offers, just know that you've come to the right place. Greatmats offers the very best selection of mats and flooring systems available anywhere.
Feel free to reach out to the customer service team if you have questions, need suggestions, want samples, or could use assistance in selecting the mat that is right for your space. No matter which product you choose, you can be confident in the fact that you will be getting the best quality and service when you purchase from Greatmats.