What's the Best Modular Flooring for Indoor Handball Courts?
By Kyle Schurman Created: February, 2021 - Modified: July, 2021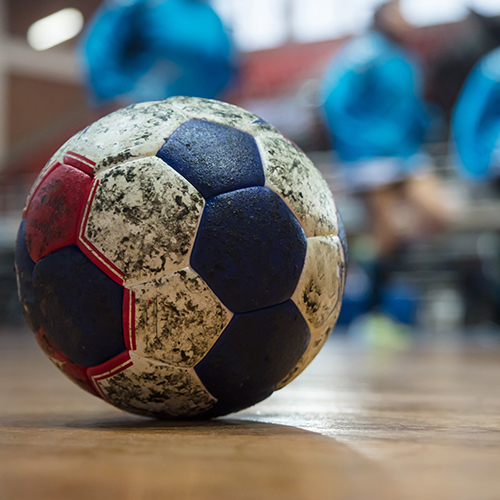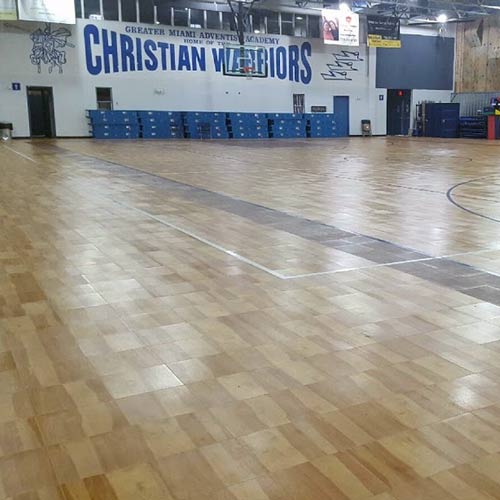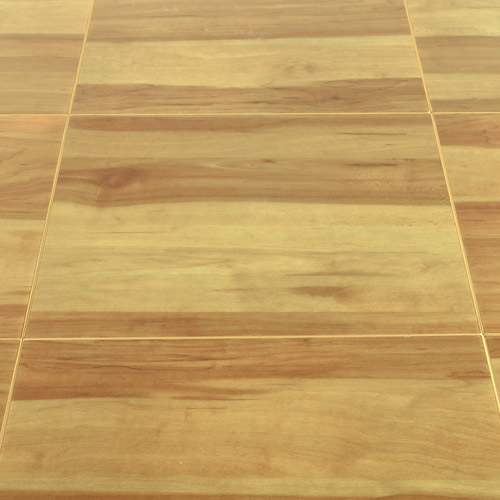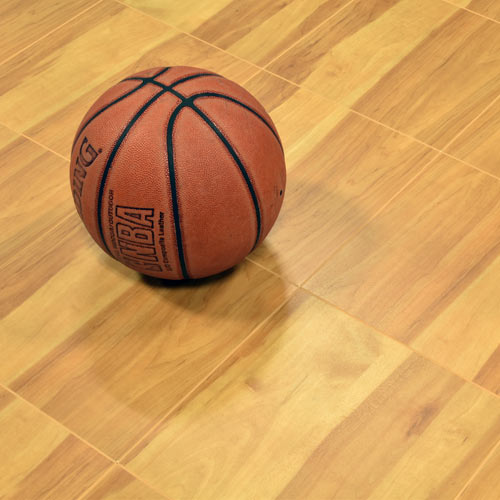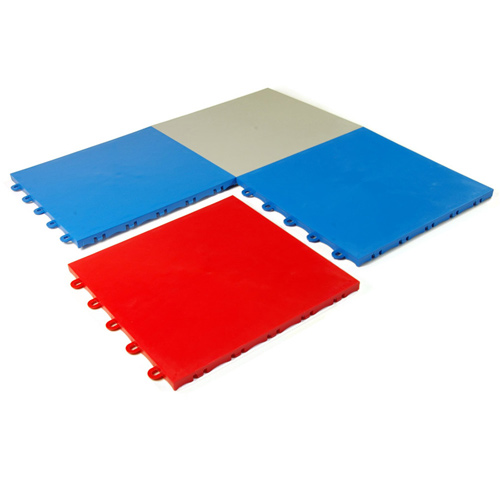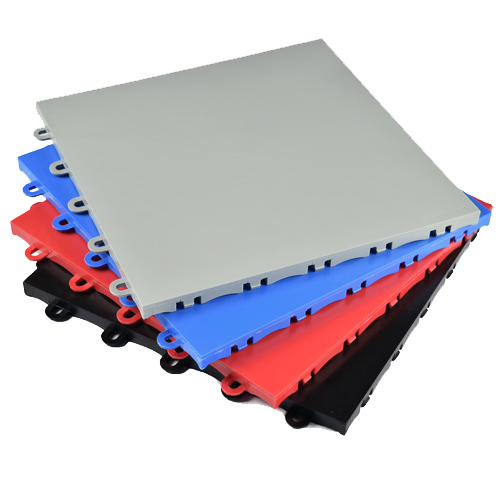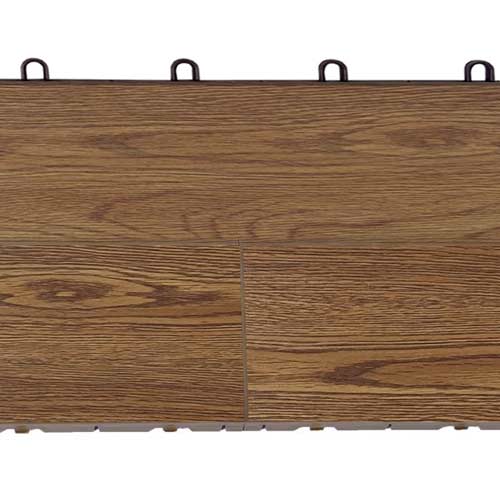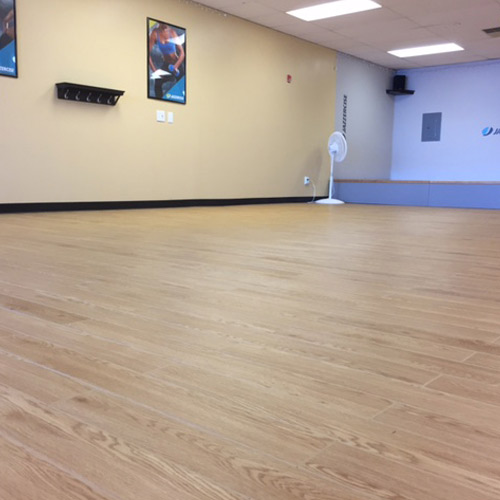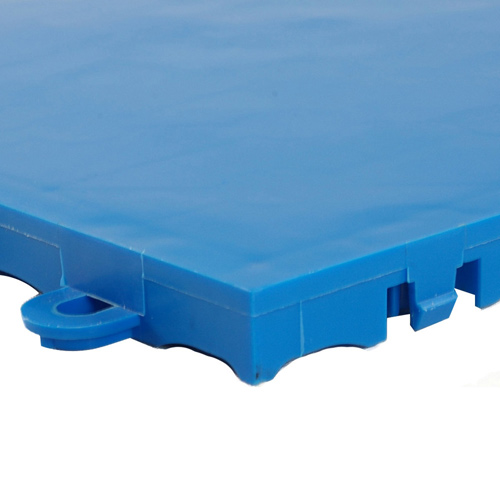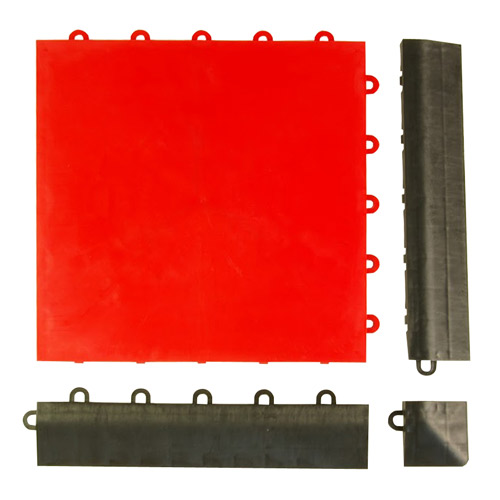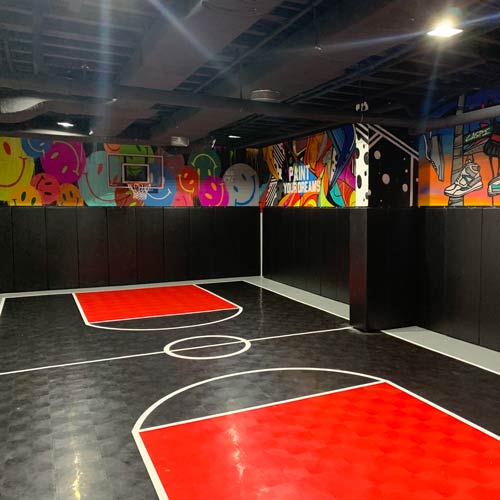 Indoor handball courts require a sturdy type of flooring that supports players, while giving them the ability to make quick cuts without slipping. The best modular flooring for indoor handball courts will be great for practice and games, while providing a surface that also works for other kinds of sports, including
basketball
and
volleyball
.
Some of the best options to create a floor for a game of handball include:
Basketball Court Gym Floor Pro Tile

Max Tile Raised Floor Tile

PlankFlex Floor Tile

TileFlex Floor Tile

Court Floor Flat Top Tile
What Is the Right Sports Flooring for Indoor Handball Courts?
Flooring for handball can consist of a number of different materials. When a DIY installation with tiles is in the works, the tiles often have a plastic base that provides the stability required. Many of these types of tiles have a vinyl layer over the top, mimicking the look of
wood tiles
or slate, which delivers a great look.
Flooring made for sports courts needs to create a safe surface for athletes, so they can avoid injury. If the flooring is too hard, athletes run the risk of suffering stress injuries in the lower body, including the ankles, knees, and hips.
Having a shock absorbing property with these modular tiles, while also delivering stability for making cuts in shoes and for delivering a consistent ball bounce, is a key to creating a safe and efficient court. Whether these are indoor handball courts that will be for the public or will be for a private club, having high quality flooring is important to the health of the athletes.
As another advantage of modular tiling for indoor handball courts, the installer can
cut them to fit
a particular size and coverage area. Lock the modular tiles together until reaching the edge of the room, where the installer can cut each individual tile to fit the dimensions of the remaining space.
Can You Use Vinyl Topped Plastic Tiles for a Handball Court?
One of the best modular tiles for indoor handball courts consists of plastic tile bases with a vinyl top layer. These tiles pop together quickly, creating a simple DIY install.
The plastic base tray contains the interlocking system, which will hold together under the stress of athletes playing handball on the finished floor. The vinyl layer has a design that allows it to resemble wood or other materials, creating a high end look.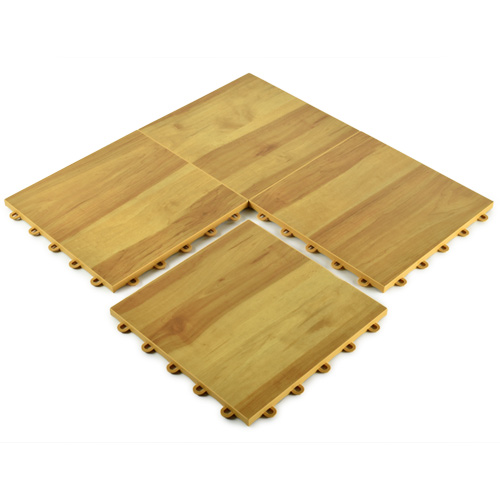 The Basketball Court Gym Floor Pro Tile has a base tray layer consisting of no-break polypropylene plastic, providing excellent stability. The vinyl layer resembles a maple wood basketball court, including a wear layer that ensures the tiles will not show unwanted wear, even when used regularly for handball games or practice.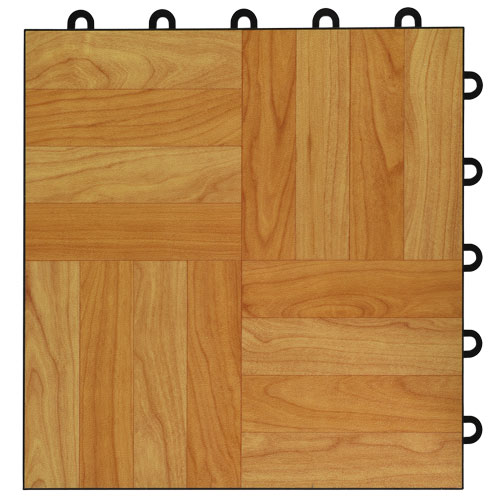 The Max Tile Raised Floor Tile is another popular choice for handball courts, featuring a durable plastic polypropylene base with a 3 mm thick vinyl layer. The vinyl has faux oak, cherry, maple, and walnut finishes available, as well as a slate finish. The wear layer on the top of each tile has a 15-year rating for its finish.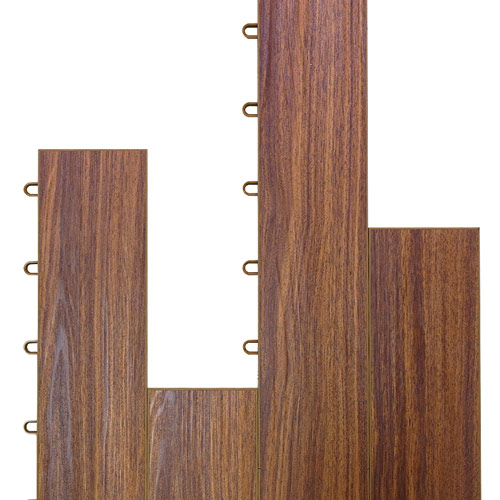 For a handball flooring layout that looks like thin planks, consider the PlankFlex Floor Tile. This tile uses a durable interlocking plastic base that ensures a stable layout. To create a look that resembles a real wood floor, stagger each plank to create edges with an offset design. The vinyl layer can resemble chestnut or cherry finishes.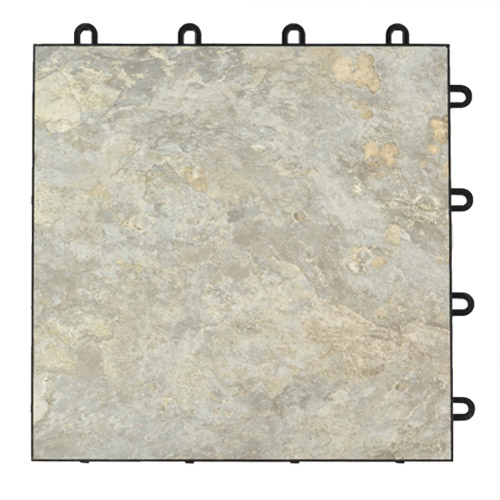 For those who want to create a handball court with a different look, the TileFlex Floor Tile is a good choice. These interlocking tiles have a vinyl layer over the plastic base that can resemble a traditional wood stain, a red or green colored stain, or slate.
With these plastic base tiles in an enclosed handball court, installers often install a thin rubber layer as an underlayment to provide just a bit of cushioning and to suppress unwanted noise.
Can You Use Colorful Plastic Tiles for Indoor Handball Courts?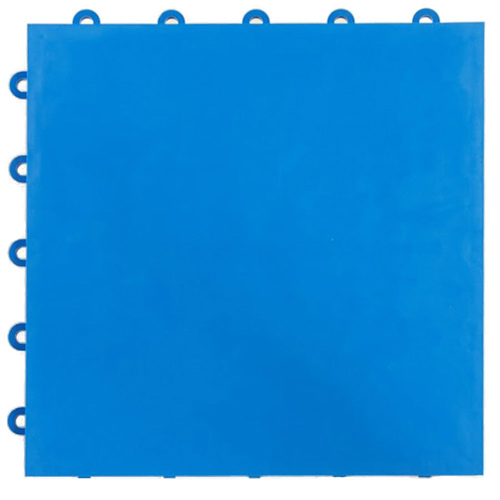 For those athletic clubs, schools, churches, or YMCAs that want to create a colorful look in the handball flooring, the Court Floor Flat Top Tile is the perfect solution.
These firm plastic tiles consist of solid red, blue, black, or gray colors. Because the hidden interlocking system on the underside of the plastic base tray is universal for all colors, installers can mix and match colors. Installers can paint game or court lines atop the plastic, giving this floor plenty of versatility.
These polypropylene plastic tiles have an
easy-to-assemble
interlocked design, making them an ideal choice for places that may be relying on volunteers and members of the public to install the handball court. Should a single tile in the layout become damaged, just pop that tile out of place and add a new tile.
This model of handball flooring tile is even suitable
over carpeting
if it is low pile and no pad carpeting. In all installs over concrete, a thin rubber underlayment layer is a recommended addition.