What Is The Best Modular Flooring For A Dance Floor?
By Lisa Hobbie Created: October, 2021 - Modified: October, 2021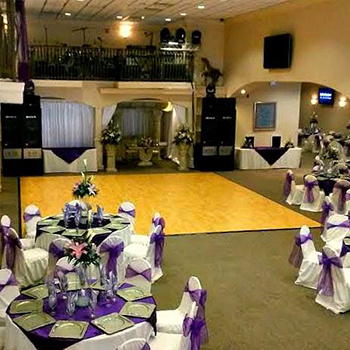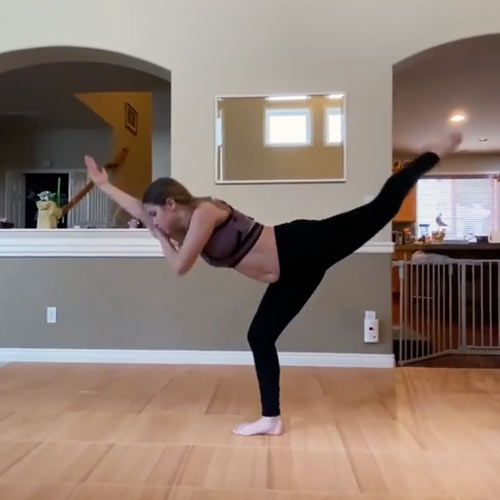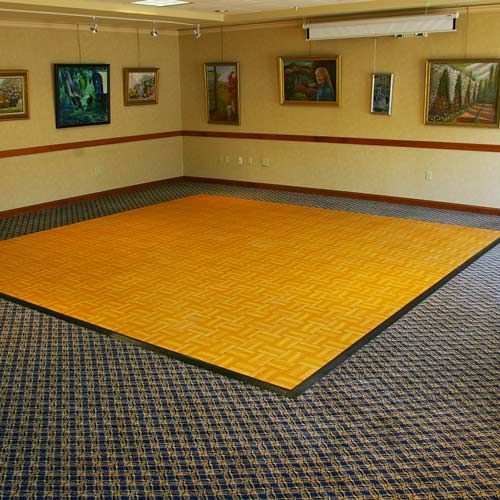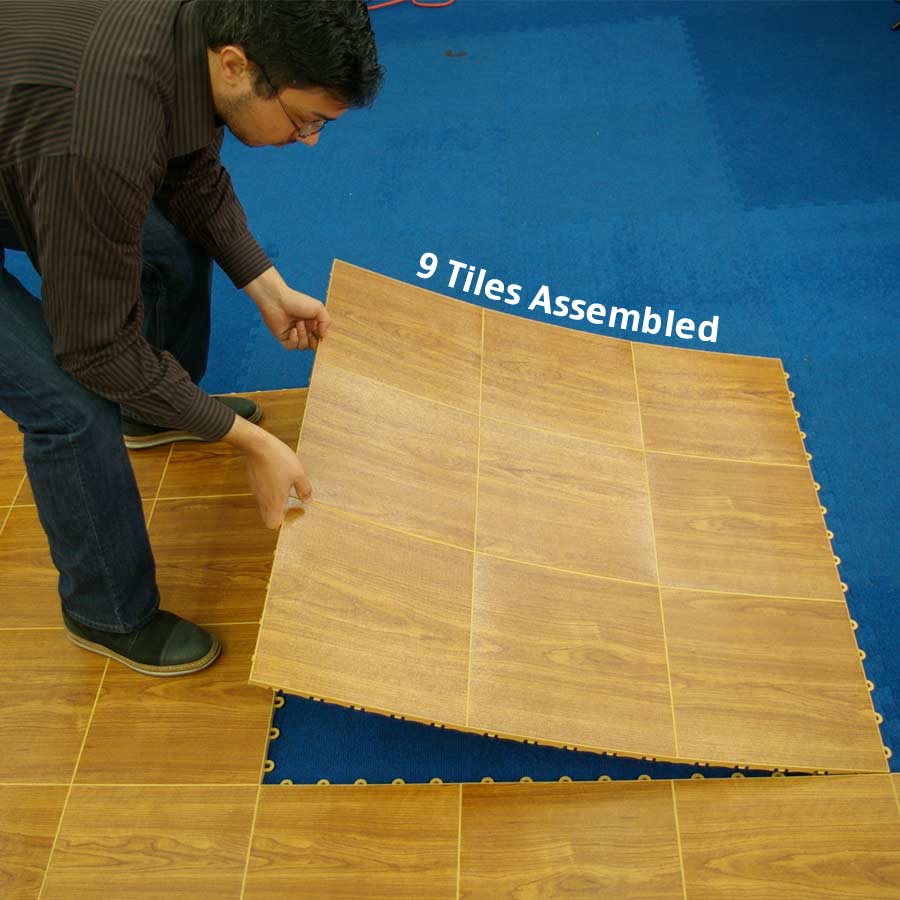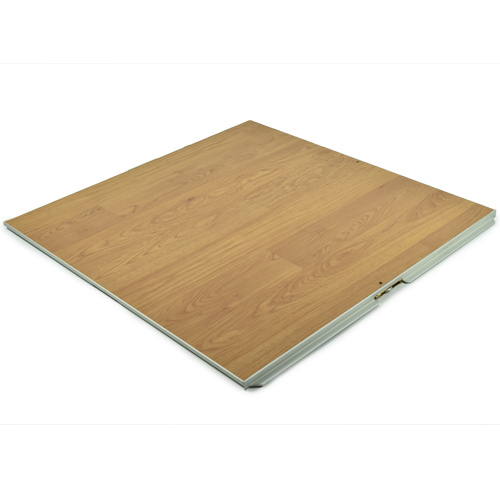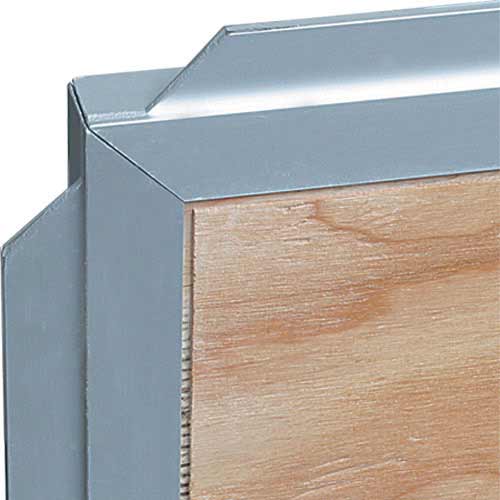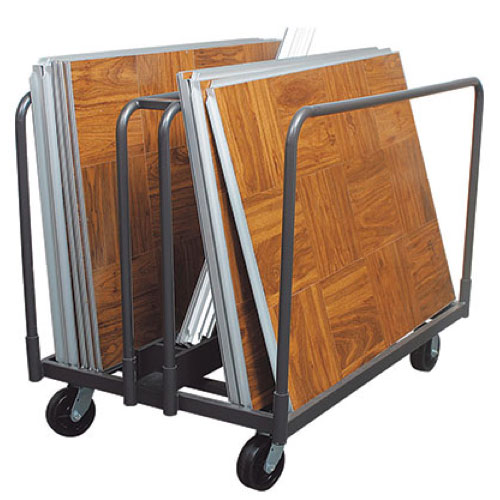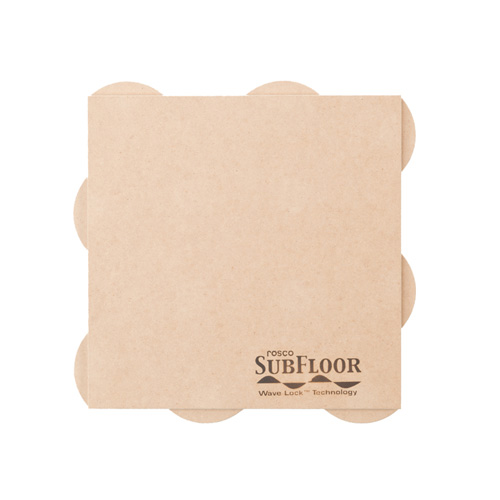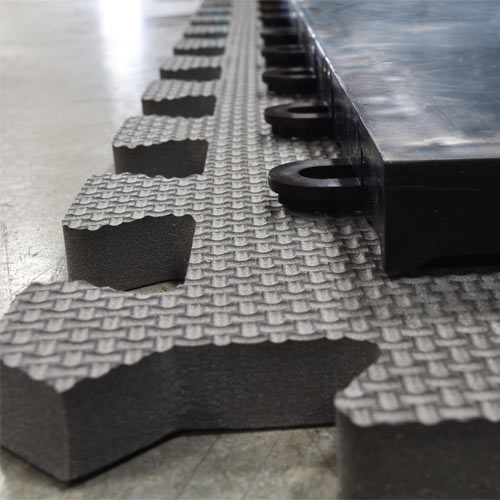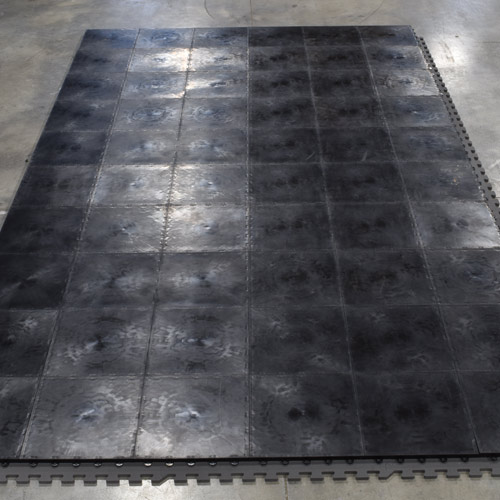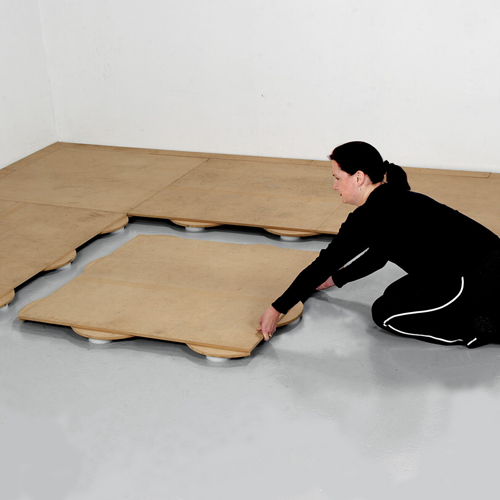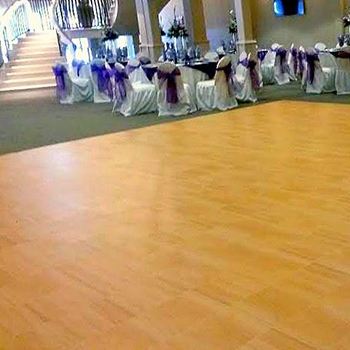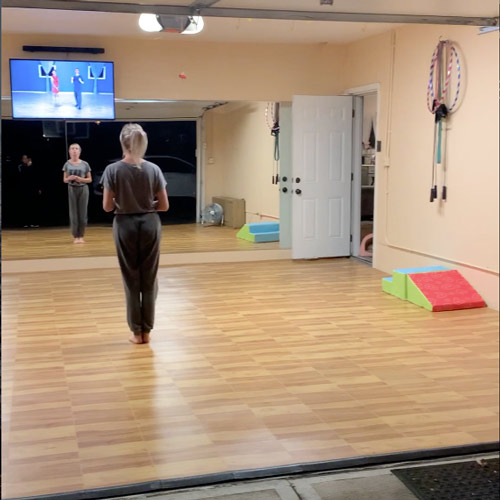 The best modular flooring dance floor products are attractive, easy to install, comfortable, non-slip, and low maintenance. There are many options for sale at Greatmats.
Of the many modular flooring dance floor products at Greatmats, the following 4 are among the best selling and most popular:
These flooring solutions are durable, versatile, and suitable for many different types of applications. They can be used alone, or combined with other top notch products.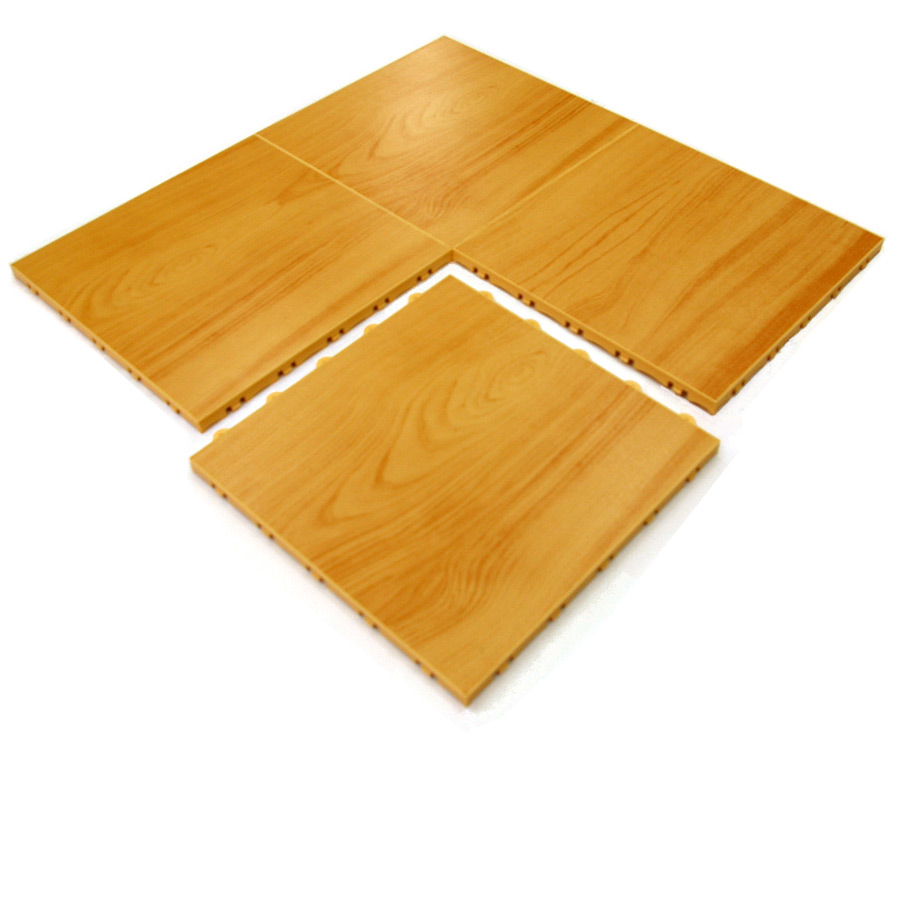 EZ Portable Dance Floor is a fabulous product that's ideal for a temporary solution for all forms of dance. It offers an attractive appearance once the assembly process is complete, and it's a product that can be installed over almost any type of subfloor - including carpet.
The individual dance floor tiles are lightweight and portable and feature a very secure, locking fit with a professional grade vinyl laminate top surface. It is designed to be installed, removed, and reinstalled many times.
This professional looking floor is very durable and has the ability to create an eye-catching layout for parties, dance lessons, banquet centers, performances, weddings, and so much more. Suitable for either indoor or temporary outdoor use, this system is ready for whatever dancers will throw at it.
This modular flooring dance floor is priced at about $6.60 per tile, which delivers one square foot of coverage. It carries a 5 year warranty, and it is made in the USA.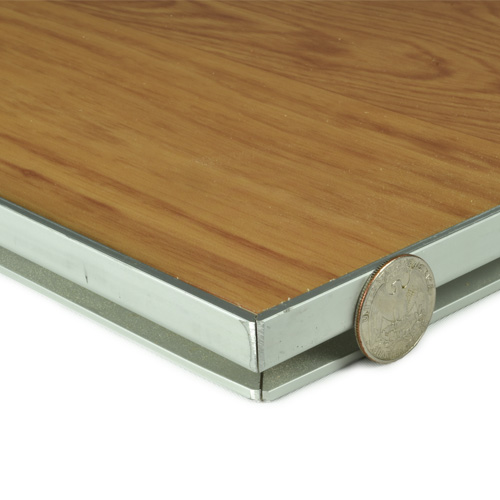 Portable Dance Floor 3x3 Ft is a portable dance floor option with 100 percent secure Cam-Lock fasteners. These locks are easy to engage, and they reduce the likelihood of problems that arise when cheaper dance floors with panels that separate while in use.
This modular flooring dance floor features a vinyl dancing surface and solid plywood base. It has optional soft corners and silver aluminum trim with an 11 degree slope for ease of access on and off the floor. It comes in many attractive wood grain designs and colors.
This option is suitable for multiple applications, including banquet dance floors, rental dance floors, event center dance floors, and portable dance floors for dance lessons or competitions.
It is priced at roughly $300 per panel, delivering 9 square feet of coverage. It is accompanied by a 5 year limited warranty.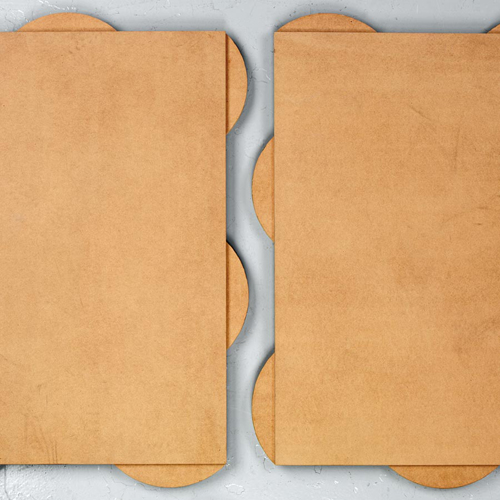 Sprung Dance Floor Full Panel is a modular flooring dance floor option that is designed to offer perfect flexibility to absorb energy from a dancer's impact combined with the right amount of resistance for ballet, tap, folk, modern, flamenco, and Irish dancing.
This particular flooring system was developed and tested by dancers to ensure the optimum dance experience. Each grid panel is 42 x 42 inches and has WaveLock technology, eliminating any hard or soft spots on the floor. The panels fit together seamlessly and make for an easy DIY build with only light carpentry work. Simply purchase a finished BCX plywood layer and a Marley surface to finish the floor. Once the floor is assembled, it can be a portable and removable option without compromising the floor's value.
This is a made in the USA product, and it is among the best dance floor options available if you're looking for one to make and then take with you if the need arises. It is priced at about $185.00 per panel, which offers over 12 square feet of professional quality coverage. It carries with it a 5 year warranty.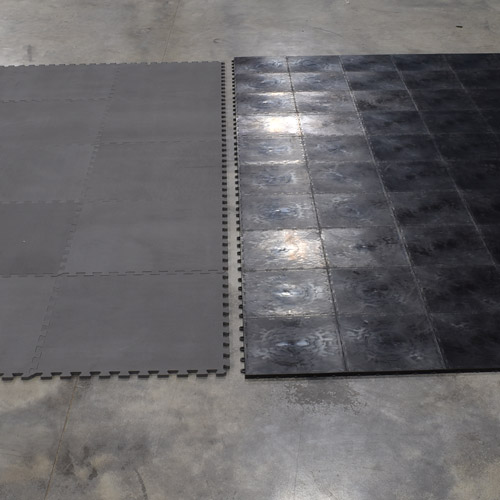 Home Dance Subfloor is a great addition to a home dance floor. It is an affordable option that can easily be installed without special tools or adhesive. It is portable and removable, and it offers amazing cushion and support for dance floors.
The tiles are made of foam material and a plastic layer. When both layers of the interlocking subfloor are installed, you'll enjoy a fantastic, all-purpose dance floor that can be used as is, or, underneath an optional marley floor. It's priced at just over $5.50 per square foot, and it carries with it a 1 year limited warranty.
Greatmats - For The Best Modular Flooring Dance Floor Products
The featured products represent a few of the most popular modular dance floor options at Greatmats. They are high performing, attractive options that are suitable for DIY applications. They look great and offer many benefits that dancers will enjoy.
If you have questions about the highlighted products or need help deciding which product is right for you and your space, feel free to reach out to the Greatmats' team. They can provide you with all of the information you need to make the perfect purchase. Regardless of what you choose, when it comes from Greatmats, you know you're getting the best quality, service, and value.