What mat texture is best for judo?
By Lisa Hobbie Created: April, 2020 - Modified: June, 2022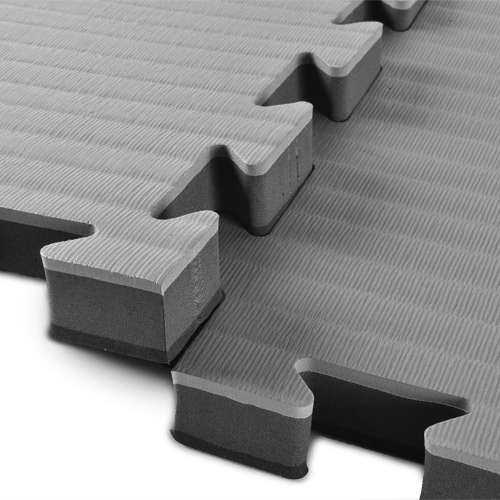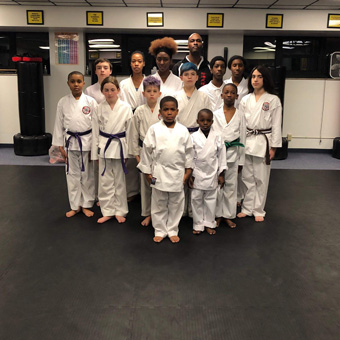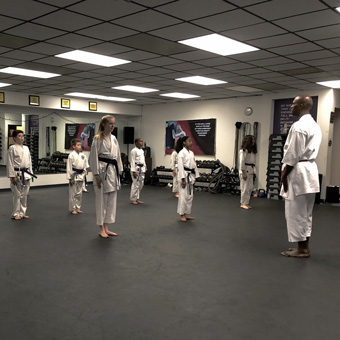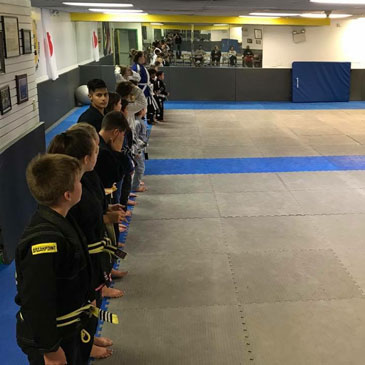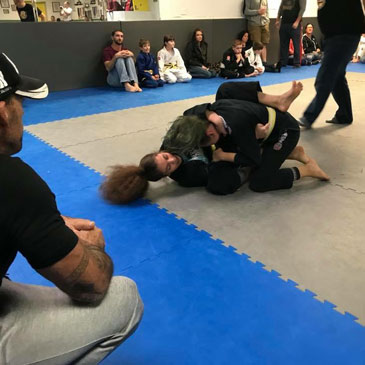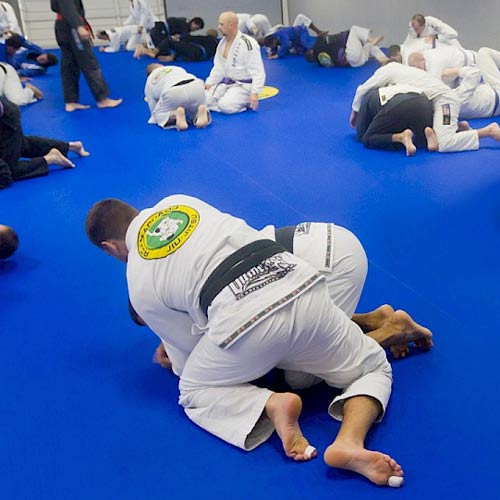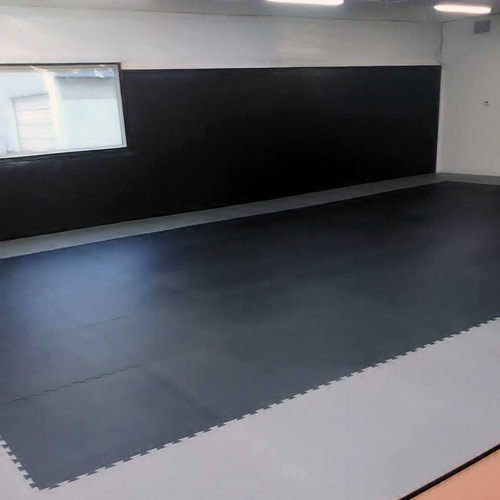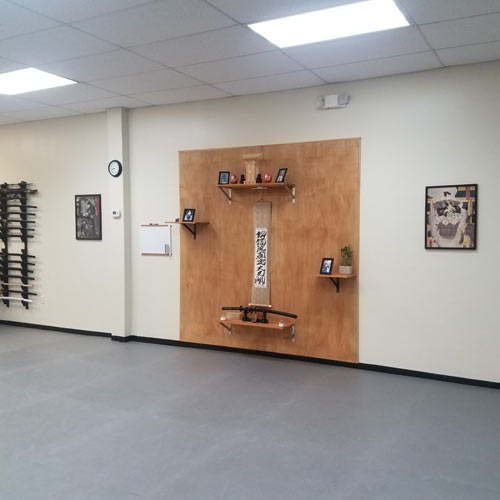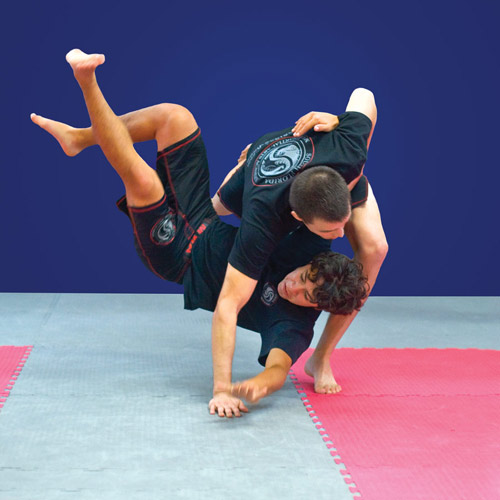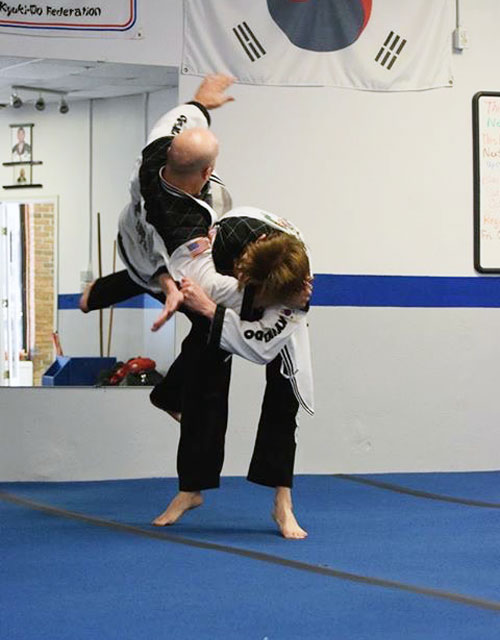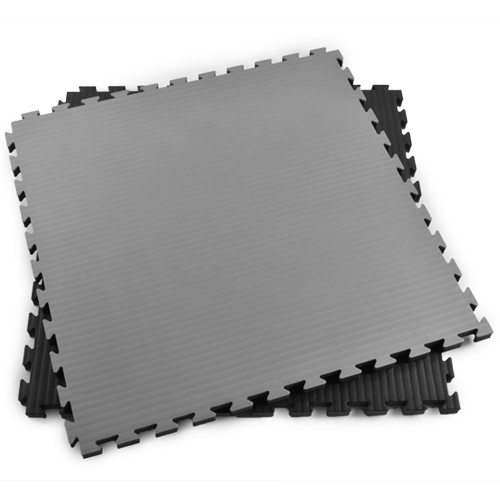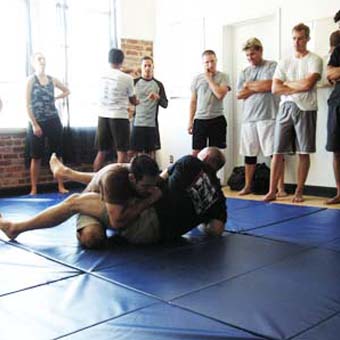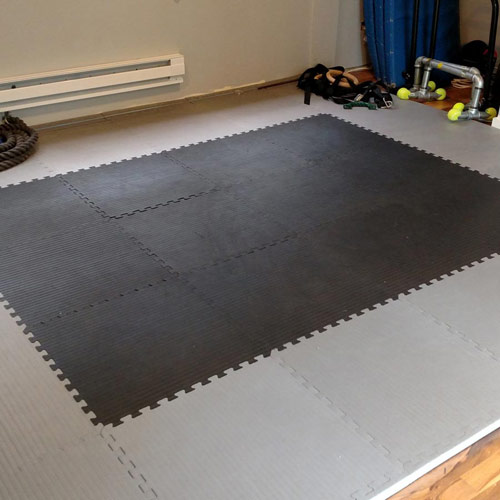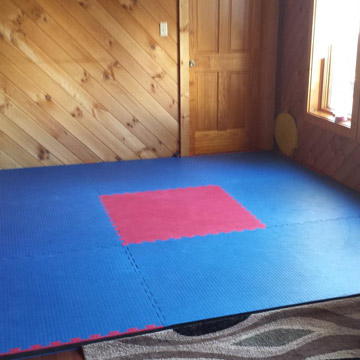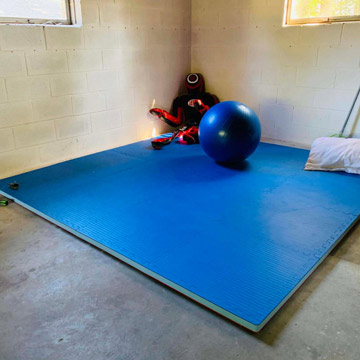 The very physical nature of Judo is one where an appropriate judo mat system is imperative. With the throws, falls, grappling, and holds, the risk of injury and floor burn is great. Because of this, it's important to understand that "not any mat will do." Not only is the mat thickness significant, but the judo mat surface texture is, as well. 
For judo coaches and studio owners, finding the best judo mat system for their facility is a top priority. An adequate judo mat will be at least 1.5 inches thick - providing adequate shock absorption when judokas fall to the floor. Absorbency shouldn't be measured by how soft the mat is, but rather, how well it absorbs and disperses impact. The surface of the mat should be one that allows for some grip but also quick footwork for close range fighting, pivoting, and overall maneuverability. Protection from floor burn and slipping is also important.
If you're ready to outfit your facility with a judo mat system, Greatmats has numerous options to suit any preferences, budget, and space, all of which are designed to protect from the risks of the art. Selecting a mat that has an appropriate surface texture is imperative for skills development, practice, and/or competition. Where some judokas prefer a tatami textured surface, others prefer a smooth surface. Although both work, choosing one designed for judo will offer the best results. 
As a general rule, tatami is the preferred mat surface texture for judo due to international competition requirements for tatami mats.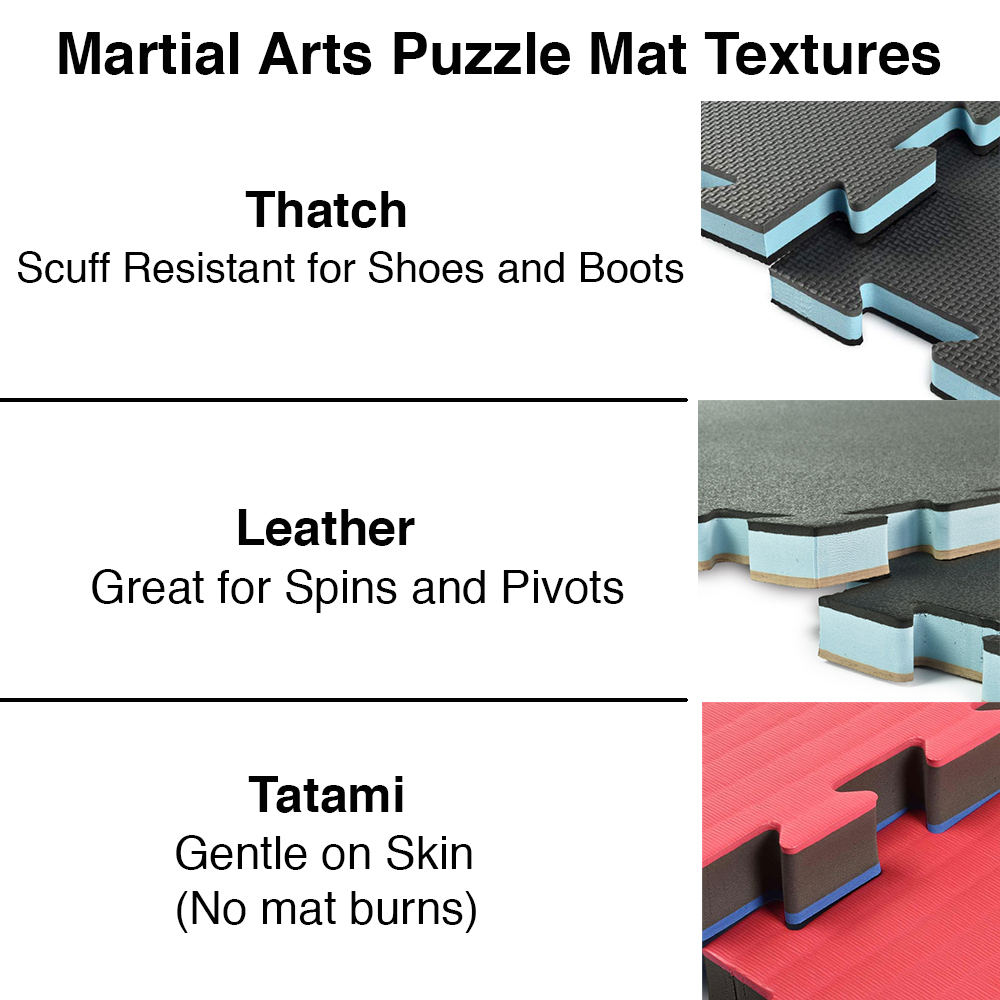 Grappling Puzzle Mats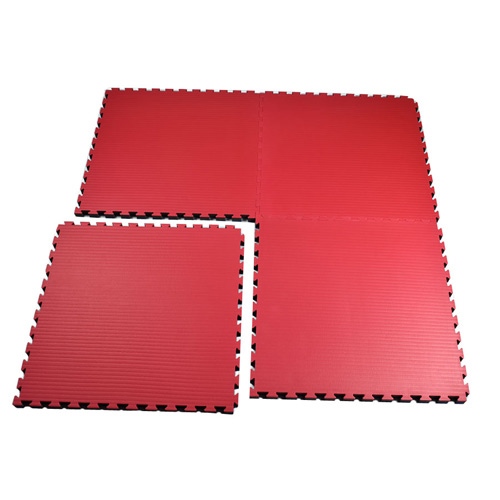 Grappling Puzzle Mats
are an easy-to-assemble flooring option that fits together like pieces of a puzzle with a simple interlock system. They are made of durable EVA foam, and are lead free, latex free, waterproof, non absorbent, and easy to clean. These particular mats feature a tatami top texture, which is able to provide a bit of grip for pushing off and making quick moves without causing floor burn or mat burn. 
These judo-worthy mats are 1.5 inches thick and offer a 4 foot ASTM 1292 fall height rating for protectioin against serious head injuries - providing adequate protection and safety for the kake. These mats are an excellent option for home, garage, or dojo for randori and ground work. They are designed to be used with bare feet.
Home BJJ mats are very similar to professional ones, yet come in smaller pieces – allowing for installation in tighter spaces. They otherwise often provide the same thickness, surface, fall protection and ease of installation that the professional version does. 
Folding Mats for Judo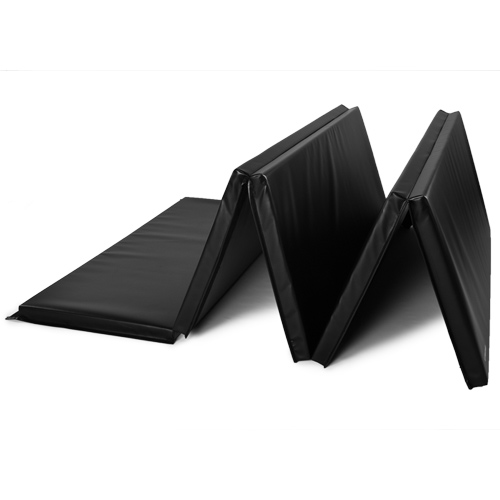 Greatmats has numerous
folding mat options
to choose from if you like the convenience of an "unfold & grapple" option or additional fall protection over other martial arts mats. The
5x10 ft Gym Mat with a 2 inch thickness
is among the best options you can buy for judo training. These judo mats provide 50 square feet of coverage with a durable 18-ounce vinyl cover. 
The vinyl cover is a good choice for those preferring a smooth surface on which to practice, as they do not get slippery. The rugged 18-ounce vinyl cover on these mats will stand up to rough treatment during judo practice without suffering tears. 
These mats can be used alone, or in conjunction with other floor matting for added protection when working on throwing and takedown drills.
Roll Out Mats for Judo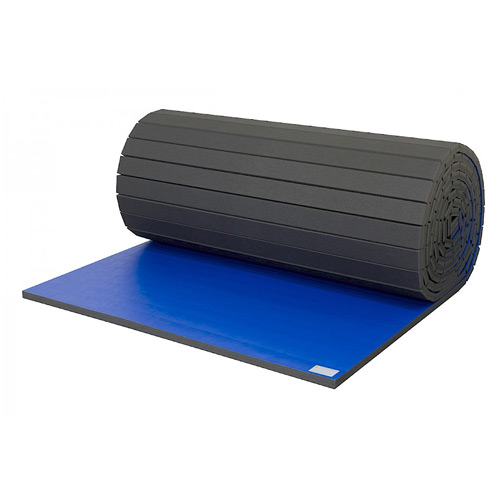 Roll out Judo Mats
are a great option that are easy to roll out and roll up when needed. They are 1 ⅝ inch thick and ASTM impact rated. 
The vinyl top is available in either smooth or tatami surfaces. The smooth surface is more suitable where floor burns are a potential problem, where a tatami texture provides more grip. 
Below the vinyl surface is a cross-linked polyethylene (PE) foam core. This is where the impact absorption happens. It also provides durability and resists water absorption leading to mold or mildew growth. Some homemade judo floors utilize an open cell style of "carpet foam" covered by a sheet of vinyl. Should those get wet, it becomes very difficult to dry them and keep a safe and sanitary training space.
Closed cell PE foam also provides excellent cushion, including the ability to bounce back after compression. These judo mats will hold up to rough treatment and maintain their shape and thickness for years of training.
Crash Mats for Judo Training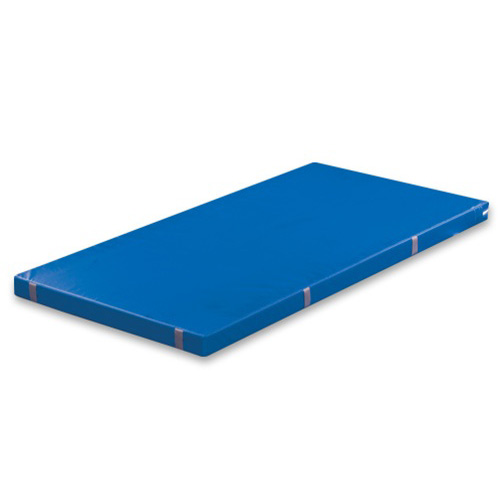 Martial arts crash mats
are designed specifically for dojo training and skill development. They feature a smooth, 18 oz vinyl coated polyester surface. These versatile judo mats are available in many sizes - three thickness levels and four dimensions, and they are perfect for throwing practice, as they help students avoid injuries in the role of uke. 
Greatmats Judo Mats
Greatmats provides the highest level of quality, service, and dependability when it comes to your
judo mat system
needs. With a wide range of surface textures, colors, thicknesses, and foam material options to choose from, Greatmats has everything you need for your home gym or dojo. You can be confident in your investment when you choose Greatmats.
For more on this topic please review our
Judo Mats
product page.