What Is The Best Home Theatre Flooring?
By Lisa Hobbie Created: March, 2020 - Modified: December, 2022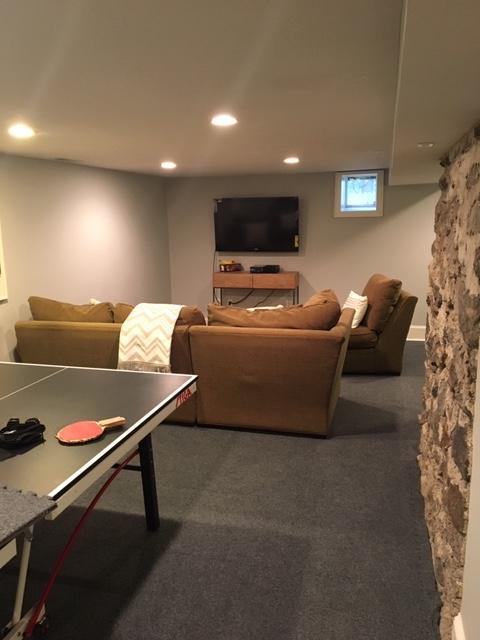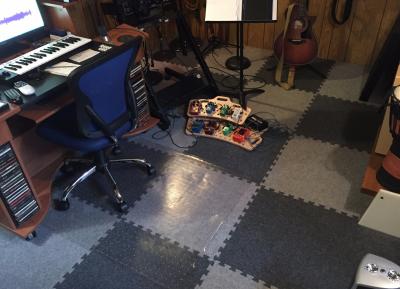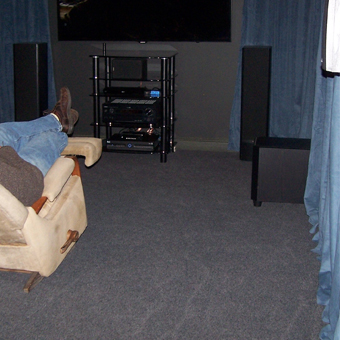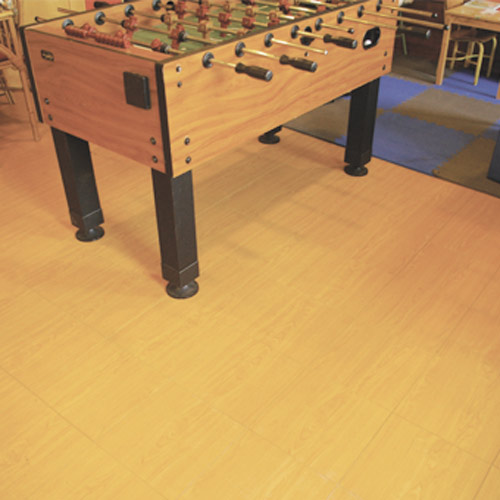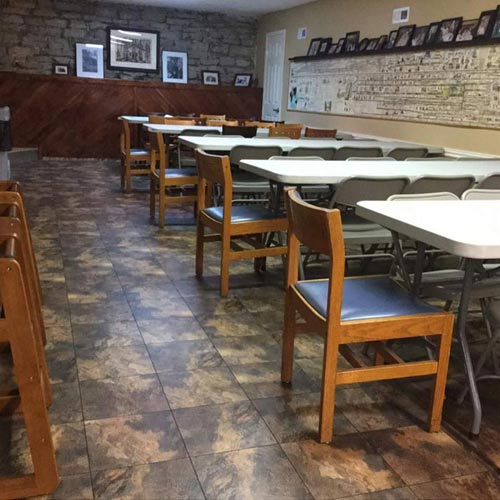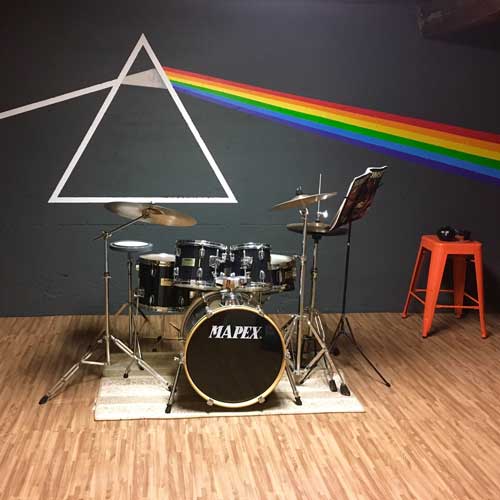 A home theatre is such an awesome addition to any home. Providing a space where you can gather with family and friends to enjoy a Netflix marathon or favorite movie makes tv viewing so much more entertaining. 
There are so many things to consider when establishing a plan for the perfect home theatre space, including the addition of the best speaker system, light concepts, having a state of the art screen, etc. You may even decide to build a bookshelf or other space for DVD and Blue-Ray storage, a stand or additional shelf for the actual tv and a/v equipment, and you will likely go out and buy oversized, comfortable furniture. 
Do not forget to think about what the best home theatre flooring will be.
Having the right flooring will make the area so much more comfortable, will aid in acoustics, and provide the perfect finishing touch. Greatmats has many home theatre flooring ideas that will help you bring your space to life. 
1. Raised Tiles for Home Theatre Flooring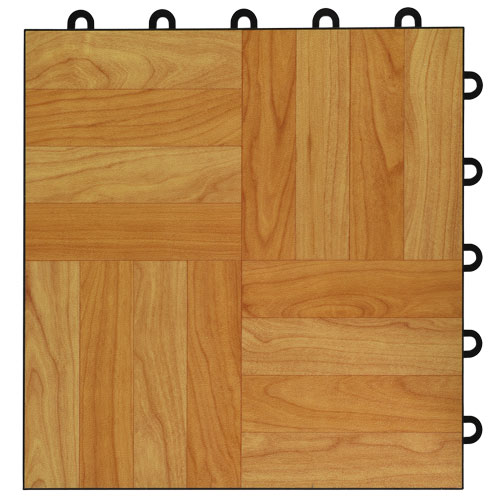 If you have decided to transform an open area of your basement, a
raised or floating floor
is among the best in home theatre flooring ideas. 
Not only does this vinyl laminate flooring look really nice, it performs amazingly well in a basement environment, because it allows for air circulation beneath it. These tiles are designed to prevent mildew and mold as they will not trap moisture. This natural circulation promotes a dry, healthy environment.
In drier areas, a 2 to 6mm rubber underlayment helps to provide excellent shock absorption and comfort. This will also help insulate the floor. If leaks could occur then you wouldn't want the underlayment, as you'd want water to be able to drain or dry. 
This flooring is available in a variety of designer patterns, and the top features a UV protective coating and wear layer that will prevent scratches and divots. This type of tile will not need refinishing or maintenance, and will provide years of beauty in your basement home theatre. 
Learn more about this Max Tile raised flooring features here.
2. Cork Laminate Floors for Home Theaters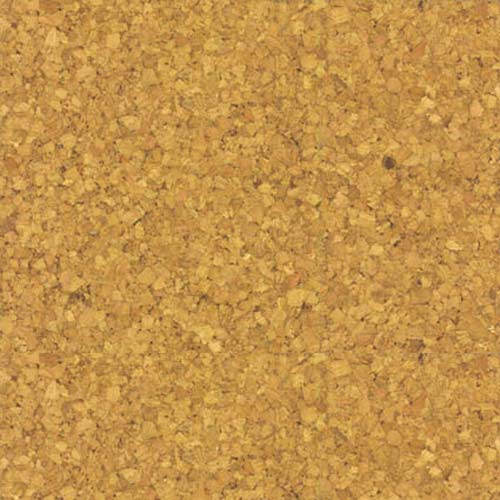 An extremely affordable and durable home theater flooring idea to consider is cork laminate. This
cork laminate flooring
provides shock absorbing surface under your feet and excellent thermal insulating properties - keeping your theatre warm and cozy. 
This flooring is an environmentally friendly product. It holds up extremely well in high traffic areas with technology that prevents surface abrasions and scratches, so it will look clean and professional for years to come - even if supporting heavy furniture and a/v equipment. There are several design options from which to choose, and it can be installed easily without the use of adhesive. The result is a beautiful home theatre flooring that is water resistant and one that prevents trapped dirt, dust, germs, and mold, so suitable for any area of your home. 
3. Home Theatre Wood Grain Foam Tiles Flooring
Another popular choice among home theatre flooring ideas is
wood grain foam floor tiles
. This option is a beautiful and comfortable floor that is easy to clean, non absorbent, and fatigue preventing. 
This flooring features an easy, interlocking installation with no glue required. It comes in attractive hardwood finishes, and its surface will be forgiving of foot traffic, and normal wear and tear. The soft flooring system is extremely easy to clean and maintain, and provides a safer and more comfortable surface than cement. This is a great option for people looking to reduce the amount of echo in basement home theaters. 
4. Carpet Floor Tiles for Home Theater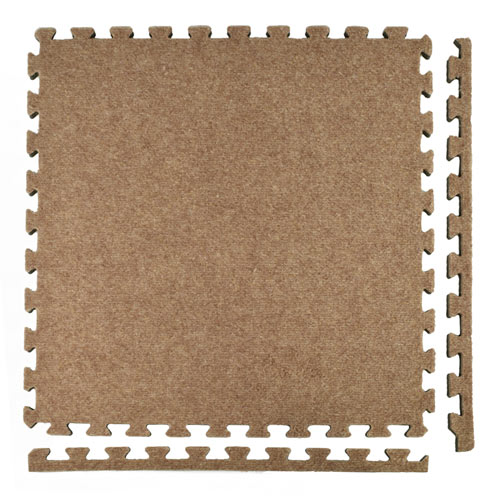 Carpet may have come to mind when you started considering home theatre flooring ideas. A more user friendly DIY  alternative to traditional carpet is
interlocking carpet squares
. 
Not much beats the look and feel of plush carpet, but it can be costly and is not an ideal basement flooring option. That's where carpet tile squares come in! 
They are very popular for basements and other home installations, as they can quickly and easily be removed and reinstalled, and they can be
installed directly over concrete or tile
. 
There are numerous sizes, colors, and styles available, but one of the best for a home theatre in the basement would be Interlocking Carpet Tile. These carpet squares are easy to install and can be custom cut to fit any space. They provide an anti-fatigue and insulative value similar to carpet rolls, and they are waterproof and odor proof. 
They can simply be vacuumed for easy clean up, and since they will not absorb water, should they become wet, they can be removed and stood on end to dry out. 
Many Home Theatre Flooring Ideas at Greatmats
Whether one of the options listed will suit your needs and preferences, or, whether you want to explore other options available at Greatmats, there really are numerous home theatre flooring ideas to choose from. 
Regardless of the type of floor you select, it's important to find one that will keep your space dry and comfortable. Think about other aspects of a floor that are important to you - the ease of installation, cost, material, and comfort, and one of the knowledgeable customer service representatives at Greatmats will be able to assist you with choosing the option that best suits your preferences.